Leadership And Management: Strategies For Solving Challenges In Leadership Areas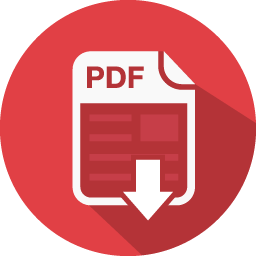 Leadership and Management
In the contemporary world, organizations are struggling to maintain powerful leadership and management in order to keep up the pace in a profoundly changing environment. Leadership and management are about getting individuals to comprehend and believe in the organizational vision and work towards achieving the common objectives (Bolden, 2016). In this case, it is accurate to denote that leadership and management positions are both fulfilling and draining. The complications associated with human nature hinder the effectiveness of leadership and management in any organization. Personally, I have experienced difficulties during my early stages as a leader. This is and other rationales, this paper objects to reflect on the three most challenging areas of leadership I have encountered as a leader and develop strategies to counter the problems.
Challenging areas in leadership
According to Bush, Bell, and Middlewood (2019), leadership frequently presents problems to leaders and their capacities to handle different situations. However, these problems are perceived as a test for leaders to improve their processes or platforms to rise to another stage. In my early years of leaders, I found leading change, building teams, and maintaining focus on the future to be the three most challenging areas of my leadership career.
Leading change
Leading the change has been a challenging task for leaders over the years. Amanchukwu, Stanley, and Ololube (2015) found that the process of ushering in new operations and process is not as easy as it may appear. However, it is significant to note that change is a fundamental element of development and evolution. In my leadership career, I did not know how to deal with the issues of resistance to change. In the first place, I did not have the knowledge of how change is communicated and managed at different levels in the workplace environment. Severally, I found that when leading change, the process evoked emotions that left employees taking their frustrations out on each other.
Building teams
According to Black (2018), when bringing a group of people together from different backgrounds to form a team, the process is met with challenges. In my leadership career, I did not understand that putting individuals in a single group to work together is not enough. In many cases, I had to solve issues related to communication and interactions. It was challenging to communicate with people with different ideas, opinions, knowledge, experiences, and skills, as well as those from different social backgrounds. Severally, I was met with challenges such as poor working environment, conflict, role confusion, decreased motivation, and commitment from team members.
Maintaining focus on the future
Maintaining focus in an organization is one of the most challenging tasks in the hands of leaders and managers. It becomes more challenging as leaders are expected to juggle through multiple demands and problems and remain on point. In this case, I found it difficult to handle issues of the changing demands from team members, negative feedbacks as well as criticism. This also presented the need to keep all the employees and staff focused and performing at their best without burnout.
Strategies for Solving Challenges in Leadership Areas
In the context of leading the change, several strategies can be used to solve the issues. These approaches may include time management, proactive, and retaining objectivity. Communicating change need to be timely and deadlines set in a realistic manner to ensure that the change is achievable within the set time. Thorpe (2016) found that regardless of the situations, managers and leaders need to act even if the actions they make the employees nervous. In addition, it is suitable for leaders to maintain objectivity even if they are met with destructors or oppositions. When leaders find it challenging to lead the change, it is worth establishing the concerns of the opponents as well as identify why they disagree with them.
In order to solve issues of building the team, leaders need to focus on conflict resolution, creativity, and maintaining a common ground. According to Gopee and Galloway (2017), using practical conflict resolution skills help team members to work together and stay on track with limited interventions. On the other hand, leaders need to think outside the 'box' when integrating workers to work as a team. In this case, leaders need to use the available opportunities to attain collaboration among the employees. Maintain a common ground for team members to increase their motivation and commitments. Cherry and Jacob (2016) found that leaders who maintain a common ground for the workers make the feel appreciated and free to provide their opinions and ideas as well as discuss issues together before reaching consensus.
Emotional intelligence, productivity as well as increasing team clarity and focus can be critical in maintaining focus on the future. According to Bolden (2016), emotional intelligence is the capacity to observe emotions, thoughts, sensations, and the general environment. Leaders need to use their emotional intelligence to support openness, acceptance, and curiosity. This will help them to sustain the quality of life and social functioning of teams on a long-term basis. In addition, leaders should use measures of productivity to help employees boost their self-efficiency. Productivity measures would also assist employees in believing in the capacities to exert their control on the issues hindering their developments. In order to maintain a long-term focus on organization objectives, leaders should create a more mindful working environment. In this case, leaders need to continually review the primary objectives and eliminate all other insignificant operations. Bush, Bell, and Middlewood (2019) suggested that reducing overwhelming activities within the set objectives enable employees to cope with the emerging stress of the workplace. Empowering the workers and focusing on the main priorities for an organization are the primary approaches to maintaining the focus of the future.
Table 1: Personal Care Plan
Challenging Areas Strategies Goals
Leading change
Use Time management skills
Being proactive
Retaining objectivity To effectively communicate change as well as reduce the resistance to change among the employees
Building teams • Use Conflict resolution skills
Creativity
Maintaining a common ground To exploit all the available opportunities for collaboration
Maintaining focus on the future • Focus on Emotional intelligence
Focusing on Productivity measures
increasing team clarity and focus To reduce stress and improve productivity of teams on long-term basis
Reference
Amanchukwu, R. N., Stanley, G. J., & Ololube, N. P. (2015), A review of leadership theories, principles and styles and their relevance to educational management, Management, 5(1), 6-14
Black, J. (2018). Conflict Management and Team Building as Competencies for Nurse Managers to Improve Retention
Bolden, R. (2016), Leadership, management and organisational development. In Gower handbook of leadership and management development (pp. 143-158), Routledge
Bush, T., Bell, L., & Middlewood, D. (Eds.), (2019), Principles of Educational Leadership & Management, SAGE Publications Limited
Cherry, B., & Jacob, S. R. (2016), Contemporary nursing: Issues, trends, & management. Elsevier Health Sciences
Gopee, N., & Galloway, J (2017), Leadership and management in healthcare, Sage
Thorpe, R. (2016), Gower handbook of leadership and management development, CRC Press