Leadership Traits And Skills Of Angelina Jolie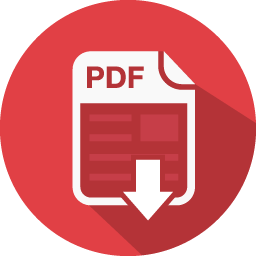 Introduction
Leadership is a process by which an executive can direct, guide and influence the behaviour and work of others towards the accomplishment of specific goals in certain situations. Effective leadership is based on ideas (whether original or borrowed), but won't happen unless those ideas can be conveyed to others in a way that appeals to them enough to act as the leader wants them to act. Knowledge and skills also contribute directly to the leadership process, while the other attributes give leaders specific characteristics that make them unique.
Leaders help themselves and others to do the right things. They set direction, built inspiring visions, and created something new. Leadership is about mapping out where you have to go to 'win' as a team or an organization; and it is dynamic, engaging, and inspiring.
According to Keith Davis, – "Leadership is the ability to persuade others to seek defined objectives enthusiastically. It is the human factor which binds a group together and motivates it towards goals."
Biography
Angelina Jolie is an American Actress, Filmmaker and Philanthropist who has received an Academy Award, two Screen Actors Guild Awards, and three Golden Globe Awards, and has been cited as Hollywood's highest-paid actress. She was born on Wednesday June 4th 1975, in California, United States. She is not only an amazing and inspiring actress but also someone very involved with helping the needy. She travels around the world to help other countries struggle to survive and live a normal life.
She won a Humanitarian Award, and even became a Goodwill Ambassador. Angelina donates a significant amount of money to charities and over twenty countries. She helps out many countries suffer severe damage due to natural disasters. Angelina is a part of over 20 foundations, most notably UNHCR, the Jolie-Pitt Foundation, and Human Rights Watch. She also supports over 20 cases including: abuse, rape/sexual abuse, hunger, slavery, refugees, and more. A hero is not necessarily someone whom is perfect, nor does he save everyone. A hero may only make a difference in few people's lives, but they are still heroes. Angelina is selfless, kind and brave making a difference in the world.
Leadership Traits And Skills
Traits
Influence
Angelina Jolie grew up in a tough childhood and conquered any problems she experienced in her early teens. She also endured the pain of losing her mother to ovarian cancer. She took some time to recover and they underwent multiple procedures to avoid ovarian or breast cancer. She took this opportunity to encourage her audience to conceive to any measures which will aid health. Not only is she setting a decent example, but she was one of the many people who did something to make a difference. As we face the current global health crisis, Angelina hopes people will "reach out" to help vulnerable children following the publication of her article on increasing child abuse amidst the coronavirus pandemic. She said she hopes her words will inspire people to "love each other" and "check in with each other". She sets a great model as she is using her fame for a good cause and spreads awareness, influence others to do the same and motivates people.
Humanity
As mentioned previously, Angelina is actively involved in charity and was named a UNHCR Goodwill Ambassador. She first witnessed the effects of a humanitarian crisis while filming Lara Croft: Tomb Raider (2001) in war-torn Cambodia, an experience she later credited with bringing her a greater understanding of the world. She is a part of over 20 organizations that help support refugees, violence against women, cancer and etc. The latest she did was donate $1 million to a charity aiming to feed underprivileged children amid the coronavirus pandemic. As a faithful humanitarian, Angelina does her best to reach out to those in need. Angelina is a better leader because of her unique personality.
"We have a choice about how we take what happens to us in our life and whether or not we allow it to turn is. We can become consumed by hate and darkness or we're able to regain our humanity somehow or come to terms with things and learn something about ourselves." – Angelina Jolie
Skills
Good Communicator
With her upbeat and inspiring personality, Angelina makes friends easily and attracts people from all walks of life. She has a way with words and an incredible ability to motivate others. Thus, Angelina can be very successful and happy in sales, advertising, publicity or any profession that requires communication skills and people understanding. She was given the opportunity to give a speech that would hopefully inspire others to live the best they could, but in their own way. She uses the speech to compare her life with a woman living in a refugee camp that these women don't have the same opportunities, but they have the same dream and talent. She uses this comparison to introduce us to life by serving others and being grateful for what you have.
– Nothing in this world would mean anything if you don't live a life in service to others.
Angelina Jolie Humanitarian Awards Speech
Leadership Behavior
Angelina Jolie is not just an actress and a celebrity figure, she was seen as a public leader. She has both task and relations orientation where she is devoted to the task and people concern. She does not work alone and owns a company, but she works with many different organizations that are dedicated to creating a better society which means that must be a people's person. She is a self-motivated and determined individual. Working with UNHCR, the UNHCR's task is to help displaced people. She is strongly motivated to complete the task but she is also aware of who she works with. She cares not only for the job, but also for the people. Angelina is talented and has a wide range of abilities. However, discipline and focus are the key to success. Without these, many of Angelina's tasks will remain unfinished and she will fail to realize her true potential.
Leadership Power
As a public figure, Angelina is considered one of the most influential and powerful figures in the American entertainment industry. Over the years, she was cited as the world's most beautiful woman by various media and her personal life has been a topic of publicity. She has personal power where she uses referent power since many people look up to her and see her a role model and inspired others to share in her passion for helping and serving others. She has helped create an ethical climate where she serves as a leader to help establish and reinforce values and morals. She strives to serve others, puts others before herself; she respects others, engages in, and has individual strength, empathy and compassion for others. She strives to help build communities and make everyone a better place. Angelina has gone to places like Syria to help the refugees and stands up against victims of sexual violence.