Limousine Service That Could Be Booked Via A Mobile App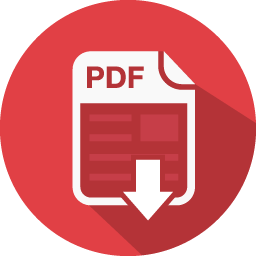 Introduction: 
In 2008, Uber was founded by the two friends, Travis Kalanick and Garrett Camp, after they were attending an annual tech conference in Paris called "LeWeb", it was a winter night, the time was very late, they tried halting a cab but they couldn't.
So after they went their separate ways, Camp remained fixated on the idea of a limousine service that could be booked a mobile app, and so he bought a domain called "UberCab.com", and while Camp was still the chief executive of "StumbleUpon", a personalized discovery and advertisement engine that he co-founded, he had started developing "UberCab" as a side project, then he managed to persuade his friend Kalanick to join his project as a "Chief Incubator".
The service initially was only tested in New York and then officially launched in San Francisco in May of 2010.
Both Kalanick and Camp had sold startup companies they co-founded before, which gave them much-needed experience and capital.
The convenience and ease of use of "UberCab" was the main key to its rising popularity, that is until the company received a Cease-and-Desist Order in October of that same year since "UberCab" didn't provide cabs, but private cars, as such the company dropped the "Cab" part and maintained the rest till this very day.
In December 2011, the pair wanted to make their service even more convenient by offering cheaper, more available rides, and thus they raised 37 million dollars by funding from Menlo Ventures, Jeff Bezos, and Goldman Sachs, and then in 2016, they raised 3.5 billion dollars by funding from Saudi Arabia's wealth fund.
Body:
Uber's current CEO, Dara Khosrowshahi, is an Iranian-American businessman, he started his career in 1991 as an analyst in "Allen & Company", an investment bank based in New York, he then left the company in 1998 to work as senior vice president for strategic planning at IAC (InterActiveCorp), an American holding company, later becoming president.
In 2017, he became the CEO of Uber, following a series of scandals that led to the firing of the original CEO and co-founder Travis Kalanick.
Khosrowshahi had to clean up the mess following the series of scandals that led him to his current position, and in his first two weeks, he had interviewed drivers of the company, engineers, and the staff members who worked at the customer support section of the company,
The company's global director of people experiences, Jessica Bryndza complimented Khosrowshahi's interference and said "He didn't come in guns blazing, He came in listening.", he reshaped Uber's work ethics and restored relations in Uber's board, and scored a $9.3 billion investment deal which put the company back on its feet after the immense loss it had experienced, as such, Khosrowshahi has proved himself to be an excellent disturbance handler and a negotiator, it also shows his democratic leading style since he listened to his employees from all sections and reformed the board.
Uber's CEO falls on Cell 1 on the environmental uncertainty matrix, and that is because while the service needs to operate in different areas(hence different maps and GPS), once the service is fully functional in said area, the change in the roads is minimal and isn't frequent enough to count as dynamic, also there isn't need for complex knowledge about the customers because the service is the same and won't change from one customer to another except for very few ways.
Some of Uber's social initiatives are:
Equal at Uber: the goal is to promote professional advancements by employees of diverse social-economic backgrounds.
Able at Uber: the goal is to build a community for employees living with any kind of disability
Uber follows a market approach since the company depends on automobiles, it depends on fuel which is harmful to the environment, but even then, Uber tries to cater to its audience by providing more convenient and environmentally friendly options, recently uber provided an option to share rides with other people and an option to order a motorcycle instead, which will use less fuel on the long run.
The initiatives Uber follows will barely impact their performance/activity, since these initiatives are made to benefit their employees mentally, and as such, the only impact is the increased mental wellbeing of its employees.
It operates in 71 countries, follows a geocentric global attitude, since they operate in different countries with different standards, and provide different services there, for example, Uber Dubai provides helicopters and even food delivery options.
The company went global through strategic alliances and joint ventures, in 2014 Uber made allies with the music streaming service Spotify, and in 2016 they joined forces with the Swedish vehicle maker Volvo, in order to make autonomous driving cars.
Uber's growth strategy is Horizontal Integration strategy, in March 26th of 2019, Uber acquired their biggest competitor in the middle east, Careem, effectively eliminating competition in the region, they also hire white taxis, challenging even the governmentally issued taxi cab.
Uber's SWOT analysis:
Strengths:
Well known name, the word "UBER" is often used interchangeably with the word "Taxi"
Ease of use
A large area of operation
Constant usage from customers
Weaknesses:
Gas price fluctuation
Recurring boycotts due to scandals and controversies
Reliance on good internet access and GPS
Opportunities:
Different means of transport
Partnerships
Expansion of food delivery services
Overseas shipping
Threats:
Depletion of petrol and rising costs of fuel
Autonomous driving cars
Rising competition from other apps
Change in laws could ban the service
Conclusion: 
In conclusion, it is evident that Uber is one of the fastest-growing companies in the world, the service is very needed in a time where the internet connects everything, I personally heavily depend on Uber's service, although I disagree with their expansion strategy, since eliminating all competition leaves no chance for innovation nor diversity, however, it is very effective and beneficial to the company's revenue.