Malaria: General Description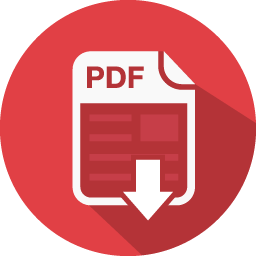 Malaria is an infection caused by the Plasmodium parasite and spread via the bite of an infected female Anopheles mosquito . It is typically characterised with symptoms of fever, chills, feeling unwell and can potentially be life threatening if early treatment is not perused . In 2015, Tu was awarded the shared Nobel Prize in Physiology or Medicine 'for her discoveries concerning a novel therapy against Malaria'. She was awarded this prize in recognition for her hard work and dedication towards her pursuit to cure malaria and the success of her drugs, which have led to the improved health and survival of millions of people worldwide. Currently, the first line of medication prescribed to infected patients are artemisinin based, the very chemical Tu discovered with her team in 1972. Basing their direction of research on folk medicine and remedies described in ancient Chinese medical texts, Tu and her team investigated the action of over 200 plants and their possible activity against malaria . An extract obtained from Artemisia annua revealed promising results during initial screening.
Artemisinin, the compound isolated from the plant commonly known as sweet wormwood, contains an unusual peroxide bridge with a specific trioxane ring responsible for the drug's mechanism of action . The functional group of the trioxane ring is activated by cleavage of the ring which occurs when the compound comes into contact with heme, iron containing component of the red blood cell protein in haemoglobin. This creates a carbon centred radical that inactivates over 120 different plasmodium proteins within the parasite, resulting in its death . The highly reactive and fast acting nature is one of the reasons it is so effective in malarial treatment. The results of Tu's experiment were initially inconsistent and not reproducible however only when Tu determined the compound was extracted best when kept at relatively low temperatures did their research continue.
The discovery of artemisinin by Tu was crucial for current medical practice as the compound has been pivotal in reducing the death rate of malaria. The effectiveness of the drug encouraged the World Health Organisation to list artemisinin as the recommended drug to treat Plasmodium Falciparum, and since its discovery is the most used chemical to treat malaria. As of 2018, preliminary clinical research had been conducted using artemisinin derivatives in the treatment of various cancers. Tu's discovery of Artemisinin was additionally notable as it was one of the first successful drugs to be discovered through research into traditional Chinese remedies, encouraging other research facilities to invest time and money into old Chinese writings to discover the next revolutionising drug. Her research helped in changing the way researchers approach the development of medicine, serving as a perfect example of what happens when traditional and Western medicines meet.