Mark Zuckerberg: The Biggest Risk Is Not Taking Any Risk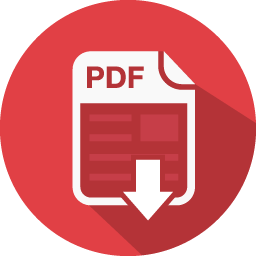 "The biggest risk is not taking any risk. In a world that is changing really quick, the only strategy that is guaranteed to fail is not taking risks." (Zuckerberg, 2011) This quote is by Mark Elliot Zuckerberg, the founder of Facebook, an online social media and social networking service company. Facebook has over 2.2 billion active users monthly. Zuckerberg grew up in Dobbs Ferry, New York with his parents, Karen and Edward and his three sisters. It all started when he was in college. "He built the site for fun" (Hasit, 2009) said Arie Hasit an old friend of Mark Zuckerberg's. He wanted to select college campuses at his school Harvard. Who would have thought it would get this big? He was just a young boy from New York who was interested in technology, but today he has become one of the most successful man in the world as well as being the youngest entrepreneur (Entrepreneur Europe, 2017) and billionaire in the world. How did this man become so successful? Furthermore, how has the company he founded evolved into such a massive company? And lastly will the next ten years be as effective for Zuckerberg and Facebook as the last ten years have been?
Zuckerberg has been interested in computers since he was a child. His father had taught him a computer programming system before he had reached the age of ten and when he was a little bit older his father found software developer named David Newman who spent hours teaching (Academic help, 2019) him what he needed to learn so he could take advantage of computers in the future. (Zuckerberg, 2019) He started building his own programs when he was in high school and his first project was a software program were people could communicate with each other. He named that program "ZuckNet". Zuckerberg studied at Harvard and emphasized on psychology and moreover computer science. (Biography, 2019) Between learning, he built programs for fun. In February 2004, he launched his new program where he was the leader of his four roommates, and they called it Facebook. At this time, he had no idea how much influence this program would have on his life in the future. Initially, there were some difficulties. The Harvard owners accused him of taking their idea to build Facebook instead of building a social network for the school as he was supposed to do. He decided to quit Harvard when he was on his second year there so he could focus on the project and get rid of all the predicament that followed the development of the site. After he revealed the website in 2012, the Facebook users increased a lot and the website became very popular in a short amount of time. Mark Zuckerberg got the honour of being the world's youngest self-made billionaire in the world when he was only 23 years of age and although it had only been 3 years since the website occurred. (Facebook,2019)
Facebook has the market value of over $460 billion as of 2019. How did it evolve so massively since 2014? One of the reasons is that Facebook had a strategy to purchase other social media (Investopedia, 2019) such as Instagram, WhatsApp and Oculus. Results of surveys in United States from October 2018 of the most used social apps (The statistic portal, 2018) have shown that Facebook is in the first place, Instagram in the second and Facebook messenger in third. WhatsApp is also on the list, but it takes the eighth place. Facebook, and therefore Mark Zuckerberg, is gaining enormously on those big medias used by people of all ages, all stages of the social classes and of course all around the world.
Social media has obviously expanded a lot in the last few years. Almost every single person today, even young children, owns a smartphone or a computer. Most of them even uses social media every day so it is the first thing they do as they wake up and the last thing they do before they go to sleep. Facebook is by far the largest social networking site in the world, but will the next ten years be as immensely effective for Zuckerberg's company as the last ten years have been? Recent studies have shown a decrease in the usage of Facebook in the future, so the answer to this question is no. There are mostly two reasons, first of all because people are starting to fear Facebook because they are realising that the program has way too much personal information about them. Facebook gathers, tracks and uses all personal data, all user's activities, for marketing purposes such as advertisement. And second of all, the younger generation today does not use Facebook as much as they did five years ago. The reason for that is that the variety of social media has increased enormously in the last decade, for example some media owned by Zuckerberg like Instagram, WhatsApp and other media like YouTube, Snapchat and Twitter.
It is very interesting to see how Zuckerberg's career has until this day, mainly been about building new computer systems and that he is working on what he loves to do. He showed a lot of perseverance and enthusiasm through the process of his work. He started his career when he was a young boy and is now one of the most successful business man in the world. He has not only shown that passion is the best way to be successful, but also how important it is to never give up despite some tribulation along the way. By expanding Facebook, he shows that he is not only a computer scientist but also a really good businessman. Mark Zuckerberg gave the world the perfect gift to have the possibility to communicate with friends and family all around the world for free and in a much easier way than it had ever been done before.