McDonald's Customer Service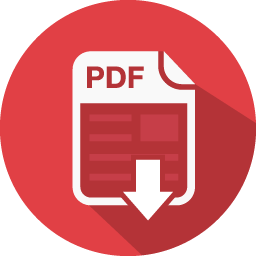 McDonald's Corporation is an American Fast food company, founded in 1940 in San Bernardino, California. The first-ever restaurant was opened by Richard and Maurice Mcdonald. The contents of this analysis will explore how the company operates in the customer service section of their business. It will first give an overview of how a multi-billion dollar company gives its service and how it keeps such a huge operation organized. Secondly, it will explain how they solve customer queries and concerns using the 7-Step process. Thirdly, what strategies they use to solve every problem that comes their way. The report will also discuss how they use Technology and Social Media to enhance their customer service. Finally, at the end, there will be a conclusion and some recommendations about what the company can do to make their customer service much better than it already is.
Organization and Service Overview
McDonald's is a corporation that is an American fast-food company. It was founded in1940 by two brothers Richard and Maurice McDonald. It is known as one of the biggest multinational companies in the food industry and also the largest burger fast food restaurant chain in the world. It operates and franchises restaurants of 37,855 restaurants in 120 countries and serves almost 68 million customers around the world per day.
Each restaurant carries the uniform menu, however geographically it adds in variation by incorporating local integration to suit the geodemographic's preference and tastes. The uniform menu essentially remains as per bellow:
Burgers
Wraps
Salads
Breakfast menu: Egg McMuffin, Sausage McMuffin with Egg, McGriddles, biscuit and bagel sandwiches and hotcakes.
Bakery: Muffin, croissant and Danish
Shakes
McFlurry treats: sundae, soft-serve cone
Pie
McCafé beverages and other beverages
They introduced a speedy service in 1948, which was known as the best on the production line principle. The main aim was to produce maximum burgers in a short allotted time, the goal here was to maximize the efficiency and reduce the wait time for their customers.
Traditionally in a restaurant, a single worker is made to do all the process work, from cutting the burger buns, pouring the sauce, patty and customizing the order. It was timed to be almost 5 minutes, but the aim here was to increase the overall efficiency of the process being cut into half its allotted time. Furthermore, it allowed redesigning the kitchen to maximize productivity by placing sauce dispensers to release the amount the sauce on each burger and maintain consistency.
The structure of the company is divided into geographical regions under the presidency of the company. Each region is divided into countries and regional operations are divided into four main departments:
Accounting
Marketing
Operations
Human resources
Each branch operates in a similar manner to maintain efficiency from the top to the bottom of the hierarchy structure, at McDonald's making sure that the accountability of each participant is met. Below is the hierarchical structure of McDonald's to further illustrate the division of responsibility.
Image: The hierarchical structure of McDonald's
With this given organization structure, the restaurant manager in Toronto is given the role to reflect the same values and goals onto its employees while training them. The manager is responsible to ensure that the training, and ensuring that the employees create that connection with the customers and create a moment for them to remember. As seen in the hierarchical chart above the employee is initially hired as a crew trainee and eventually with experience and dedication to the work they have the ability to climb up the ladders.
McDonald begins its training via instilling the values in the onboarding so that the crew trainee can learn and be a part of the core values of a crew member:
Ensuring McDonald's 'Gold Standard' to serve delicious food is delivered to every customer, every time.
Welcome every customer with a genuine connection and smile and look for ways to create memorable moments.
Prioritize the customer's needs with initiative and confidence and look for ways to just say 'yes'.
Adapts to the pace of the customer to accommodate their needs and inquiries with patience, dedication and understanding.
Maintain a clean restaurant to promote comfort and convenience for customers and team members.
Alongside this, the organizational culture allows diversity to exist in the workplace where the restaurants are composed of employees from any race, ethnicity, gender or religion. With this diversity being present in the workforce allows the employees to transcend the values and service onto its customers.
In April 2014, Pierre Woreczek, chief brand and strategy officer spoke at a social media and digital marketing conference that took place in Europe, spoke about how the addition of technology is changing the structure, offer and customer relationship. Where the company is directing itself from "mass McDonald's" to "my McDonald's", where personalization is going to be incorporated and allow for change to occur in the hospitality and service at McDonald's. Woreczek mentioned how the use of technology would revamp the offer provided:
Access to kiosks to allow the customers to order food without the stress or feeling rushed.
Introduction of table service, where the customers would be seated and the food will brought to their table.
Flexibility in the preference of ordering via mobile order/ app
This would allow the focus to move towards changing the relationship with the customers via learning about their customers and providing a unique relationship. As per what Woreczek said relating to this "We will be able to know exactly what our customers are doing and how they are relating to us. Clearly, that will give us the opportunity to satisfy them more than we do today. We can give them an opportunity to buy whenever and wherever they want and give them trial offers. The goal is to bring them more often in our stores and ensure they feel rewarded when they go more often," (cite)
Lastly, McDonald's has also engaged with its customer trough its loyalty program of McCafe rewards, where they earn 1 McCafe digital sticker per beverage. The reward is further redeemable after 7 purchases and your reward would be any medium-sized beverage. This allows in the retention and ensures that the consumers will be returning.
Problem- Solving and Process (7 Steps Of One Situation)
As the textbook stated " Customer service is anything we do for a customer that enhances the customer experience" and this is exactly what McDonald's did in providing a solution to my problem when I pretended to be a difficult customer. McDonalds' customer service practice was evaluated at its peak of busiest hours because there would be a greater possibility of errors or mistakes on customer's orders. I made an order and deliberately said to the counter customer service representation that I requested "no pickles" when I initially didn't. Although it was my fault, she was very sincere and apologetic.
Referring to the seven (7) steps in the problem-solving process, the customer service representative listened carefully and understood my complaint. In hopes of a more difficult situation, I advised her that I am allergic to pickles and would not be able to consume the burger. There were several possible solutions to the complaint such as a refund, saying no refunds/ returns or pretending to prepare a new burger but instead giving me the exact same burger without pickles. She had a good solution by giving me the same exact burger but first removing the pickles it currently had. In hopes of a more difficult situation, I advised her that I am allergic to pickles and would not be able to consume the burger. Her positive personality gave me assurance that my complaint would be solved and I will be leaving as a satisfied customer. After taking a moment to inform her supervisor of the problem, the customer service representative's best solution to my problem was first, apologizing for the situation, making a new order without pickles and providing me with a complimentary drink. I am very satisfied with how the situation was handled.
(Evaluate the company's current customer service practices using problem-solving steps)
Problem-Solving Strategy
How Technology and Social Media is Incorporated
Technology and Social media are very important when it comes to running a business and a company like Mcdonald's is highly dependent on both of them. In March Mcdonald's invested about 300 Million dollars to make a customizable drive-thru experience that could be tweaked to fit weather, traffic and even popular items of the day. This is all just an attempt to become the Amazon of food. A month later Mcdonald's invested in Plexure in a deal valued at about 450 Million dollars, it is basically a sign that McDonald's use new tech from the New-Zealand based company for their new app. If that wasn't enough, in September it bought another company called Apprente to bring voice Technology to their drive-thru. This purchase was combined with the creation of McD tech labs. Tech labs will probably be the hub for McDonald's new Tech Empire. It is already expanding its team by hiring more engineers and data scientists so that it can double down on technology through its constant research and development.
Now the question arises, why does a food company like McDonald's need so much tech? Well in 2017 the CEO of McDonald's laid out a Velocity Growth Program. It is a turnover strategy to create McDonald's for the future. It contains three main pillars which are Retain (Keeping current customers), Regain (Getting back old customers) and convert (getting new customers). All three of these pillars have Technology right in the middle of it. The Chief Financial Officer of McDonald's Kevin Ozan stated that "Our belief is those who aren't investing in technology, at some point will be behind and will need to catch up. And we'd rather be a little bit ahead of the curve and spend the right amount that we think will drive future growth" (Fleming, 2019). To prove this, the company has been rolling out new technology constantly, for example, the digital menu boards have been installed in more than 9,500 drive thru's in the US and are expected to be at every Drive-Thru in the US by the end of the year 2019. The main purpose of the digital screen is to enhance the customer experience. The System senses what the customer will order after they pick their first item, and it will remove the items the customer will most likely not order. Mcdonald's has promised to keep investing in digital technology to grow Customer experience and become an even bigger brand than it is now.
Social media has also become a very important tool for marketing in businesses in the 21st century. McDonald's is a very good example of using this significant tool. Social Media has helped many companies reach millions of followers. McDonald's itself is a multi-national company and has about 37 thousand stores worldwide. Facebook is one of the most used platforms for social media, McDonald's official page is followed by 80 million followers. Facebook is the best platform for marketing and can help out a growing company very easily. However, McDonald's has used Facebook for promotions and also use their Facebook page for customer service issues and people's complaints. Social media itself is a very significant and easy tool to use to communicate with society and its good to sometimes respond to the complaints. McDonald's is doing good in that area by responding to complaints and eliminating dissatisfaction. Another Social media platform that McDonald's uses are Instagram. On Instagram, they have about 3.3 million followers and they have posted about 500 photos and videos of just promotions. Their account on Instagram is to just make their customers aware of new menu arrivals and new prices they are offering. The level of engagement is very impressive as per the post they get a few thousand comments. While this helps to stay connected to users, it also helps to keep a good image in front of their customers. Twitter is also an important platform for McDonald's. McDonald's has about 3.5 million followers on this platform and they usually tweet once a day or tweet 5-7 times a week. That way people start replying to their tweets and they reply and start conversations. This keeps their fan-base together and engaged in the company, or in other words, keeps them hungry. However Social media is a very important tool and it helps any company big or small to grow. In McDonald's case, it helps them to ignite conversations and hear out customer complaints. It is also effective for promotions. McDonald's uses this tool skillfully and it is helping them a lot with their business.
Conclusions & Recommendations
In Conclusion, McDonald's is known for the consistency of high quality and uniform methods of preparation, no matter which location you choose to either order or dine in at. Based on the problem-solving process and strategy, the customer service representative resolved the conflict that was presented to her during this mystery shopping assignment. The customer representative listened to the issues present, did not bring up any problems from the past where the blame was shifted onto the customer for not placing a correct order, did not show any anger/annoyance and lastly focused on the best possible solution. This matter was resolved in a very professional manner, and for the inconvenience of waiting for a new order to prepared, the customer was offered a refreshing beverage.
Furthermore, the customer service representative also apologized for the given situation as she acknowledged the customers feeling and took her allergy into consideration. She had expressed to the customer sincerity and shared her responsibility for the matter. After handing off and connecting with the customer she maintained her persona with a smile and ask her to come again.
References:
https://notesmatic.com/2019/01/mcdonalds-social-media-strategy/
https://www.marketingweek.com/mcdonalds-digital-transformation/
https://econsultancy.com/how-mcdonald-s-uses-facebook-twitter-pinterest-and-google/