Media Industry: Globally And In India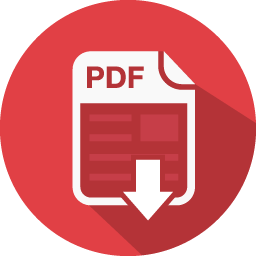 Media Industry
Media are the communication outlets or tools used to store and deliver information or data. The term refers to components of the mass media communication industry consist of film, print, radio, television, publishing, internet, advertising, and gaming. The industry mostly depends on factors like wireless, mobile, devices, digitization, internet access speeds, cloud storage, consumer analytics, and social media usage. The media and Entertainment industry is unique due to its psychological, emotional, and aspirational appeal to its customers.
Overview of Media Industry Globally
Globally Media and Entertainment industries are changing very rapidly. According to some estimates, the US has the largest M&E industry in the world and it has revenue in the region of $735 billion annually. The industry is dominated by the broadcast sector where television programs and commercials were the major sources of revenue. Globally the M&E industry continues to evolve especially since the internet became entrenched at a solid trend.
Overview of Media Industry in India
The Indian media industry is an immense example of complexity and diversity in cultural production and communication. In the media industry broadcasting, film, newspaper, magazine, and musical production have been characterized by regional and linguistic diversity. Which also include out-of-home advertising, radio, animation, gaming, and visual effects (VFX), and internet advertising.
Indian Entertainment and media industry have registered immense growth in the last two decades and making it one of the fasted growing industries in India. The rising rate of investments by the private sector and foreign media and entertainment majors have improved India's entertainment infrastructure to a great extent. As the industry is growing it also leads to an increase in consumer demand and improving advertising revenues.
Indian media industry largely is driven by increasing digitization and higher internet usage over the last decade. Internet almost becomes a mainstream media for entertainment for most people. After China Indian Advertising industry became the second-fastest growing industry in Asia.
In 2019 The Indian Media and Entertainment sector reached Rs.1.82 trillion with a growth of 9% over 2018 states the FICCI EY report. In the Current situation of COVID 19, the M&E sector in INDIA is expected to cross Rs.2.4 trillion by 2022.
Television Industry in India
The Indian television industry having very different types of culture, according to that they are producing thousands of programs in many of India's official languages. The Television industry in India is regulated by the Ministry of information and broadcasting and the Telecom Regulatory Authority of India (TRAI).
Television Industry is having diversity in its content, concepts and themes, and different storytelling programs with private channels coming to the front row like Zee TV, Star Plus, and Sony Entertainment television. The consumption pattern of the people has changed due to education, knowledge, and societal changes and this has been facilitated by the reach and spread of cable networks from urban to rural, home to home this makes viewers vulnerable to change and they had welcomed this changed.
The number of pay-TV homes will increased subscription rates and therefore it increases the subscription revenues and spread among the lower-income groups and offers a wide scope for growth. The Indian Television Industry is currently being dominating by Star India, which is the top player in the sector at present.
Broadcast Television
Broadcast Television is a form of mass media that works well to generate awareness, attract attention, and can appeal to emotions.
Cable Television
This type of television is providing consumers with access to television programs via flatter cables or through optical fiber cable located in the subscriber's premises in form of a Set-Top Box (STB).
Satellite Television
This type of television is providing broadcast channels by locally built satellites from ISRO such as INSAT 4CR, INSAT 4A, INSAT 2E, and private satellites such as Dutch-based SES, Global owned NSS-6. As of December 2019, India had 67 million DTH subscribers.
Internet Protocol Television (IPTV)
IPTV is a service that provides television programming and other video content using the Transmission Control Protocol (TCP) Or Internet Protocol (IP) suite as opposed to traditional cable or satellite signals.
Major Companies in Indian Market
1. Walt Disney:
A large media and entertainment group with multiple subsidiaries and an international presence, Walt Disney was founded in 1923 and is headquarters in Burbank, California. In November 2019, Disney is slated to launch Disney Plus, a streaming service that will offer shows and movies, including vintage Disney content, original, exclusive shows, and blockbuster films. In the fiscal year 2019, the Walt Disney Company generated total revenue of $69.57 billion up from 59.43 billion in 2018.
2. ZEE Entertainment:
Zee Entertainment Enterprises Limited is a media and entertainment company engaged in providing broadcasting services. The company operates through the content and broadcasting segment. The company has a library, housing over 260,000 hours of television content. The company holds rights to approximately 4,800 movie titles. A company having net profit fell 38% year on year to Rs.349 crore at the ended December.
Literature Review
According to Pratyusha Agarwal, Chief Consumer Officer at Zee Entertainment Enterprises, "As people are locked in their homes due to corona-virus early trends show the growth in TV consumption. Families are turning to their trusted TV sets. We at Zee see it as our responsibility to keep our viewers positively engaged, entertained, and well informed, helping them sail through these tough times. With this rise in consumption, we are also trying to ensure that our content acts as the primary glue to hold families and societies together during this period of social distancing"
Sharad Aloe, Co-founder, and CEO of Update Geotarget have said that due to lockdown live TV and fresh content is very low and the TV audience is in search of fresh content. Regional and locally curate cable movie channels have always shown fresh content, with 56% of movies being 2018 release or later. During this difficult lockdown period, and immediately after, the demand decline and business impact of current inactivity will impact all industries. Companies and brands will focus on survival and try to make improvements in their cash flows, and make their employee safe and secure.
Satya Easwaran, Partner, and Leader- Markets Enablement, Technology-Media, and Telecom (TMT) say, "The COVID-19 pandemic has resulted in a drastic cut in advertising expenditure across all media. As people are home bounded their consumption of Media and Entertainment and Digital media has seen considerable growth. After this crisis, we are anticipating greater integration of technology into our daily lives with a marked digital progression of Indians across socio-economic classes."
Urvi Malvania has stated in her recent report in ETBrandEquity that as part of the impact of COVID-19 on the television industry, DD is the most-watched channel in India. She added, "Classics never go out of style, and the viewership data of some of Doordarshan's older programmers proves that. The flagship channel under broadcast Prasar Bharti shows was the most-watched channel in India in the week started at 28 march according to data given by BARC India. Returns of mythology show Ramayana and Mahabharat have attracted maximum viewers with an average of 545.8 million and 145.8 million impressions in the week. This led to a spike in the viewership in the time bands when these shows are being telecast. Private broadcast channels are also applying the same strategy to increase their viewers."
NP Singh, President of Union Information and Broadcasting said, "The outbreak of the pandemic and the subsequent lockdown has posed several challenges for the television broadcast sector. There has been a complete cessation of production of television shows, cancellations of live sporting events and scheduled advertisement bookings falling rapidly by 50%, and also delays in payments of advertising agency and distribution platform operators. The demand also includes a reduction of Goods and Service Tax (GST) on digital services which impact directly on producers and broadcasters."
Pankaj Lamba, Regional Vice-president, Customer Business Executive, Amdocs has stated that the Current lockdown creates numerous challenges for OTT media and DTH or cable TV players, whose audiences are already experiencing content fatigue. In absence of live sports events, new movie release customers are getting impatient and frustrated. In this time period, they suggested operators to tying up with third-party content production houses which can be dubbed or subtitled the foreign language web series and movies, can be targeted to speakers of English, Hindi, or any other regional language, so the consumers get fresh content and also remain constant with that TV operators.