Mega Events And Kite Festival: Uttarayan Festival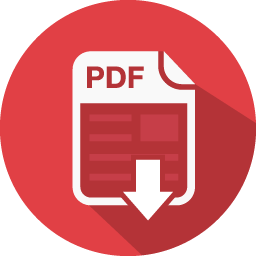 Introduction:-
The event industry is widely acknowledged as an industry with low barriers to entry. Further, there is a very diverse array of professional positions that have an event component as part of the position description. As such, there are a large number of people who look for event management and also for various sources which eventually gives guidance on current event industry practices. These sources of guidance includes government, professional industry associations and benchmarking supplementary events. From a governance perspective, the depth and breadth of information varies from hemisphere to hemisphere, country to country and often between the different intensities of direction. Within Australia for example, there is limited information supplied to the industry at a federal level and few state governments have offered clear guidance on how to reduce the environmental impact of an event by providing online reference materials free of charge.
A number of different events take place within destinations on an annual basis but, apart from the role players who are directly involved, most of these events go largely unnoticed. There are some events which stand out of the crowd because of their national or international recognition and their promise of grandeur (Smith, 2010). These are known as wider in the literature as mega-events or global events; that by their nature yield "extraordinarily high levels of tourism, media coverage, prestige or economic impact for the host destination" (Damster & Tassiopoulos, 2005). Furthermore, the participants in these events "are either numerous or important or both" (Smith, 2010). Mega-events have been preferred as opportunities for destination managers; not only because of the economic benefits, but also for other benefits which are consistently remarked in increasing the drawing power of the destination, which shows an upscale bar graph in result for any event exposure (Byeon, Carr & Hall, 2009). Different types of mega events include international conventions, summits and conferences, international beauty pageants and cultural celebrations, as well as huge events like world cups for popular sports like soccer, rugby, cricket, marathons and Olympic Games. Sporting mega-events in particular appear to be especially significant because of their political and economic importance and frequent controversy surrounding the International Olympic Committee (IOC's) of the events (Getz, 2008 & Swart, 2010). They also fit in with the global consumption of image and lifestyle (Swart, 2010). They are often studied as a part of the fast-growing niche market known as sport event tourism, which has been expanding at a rapid rate since 2000 (Byeon et al., 2009 & Getz, 2008). They are commonly used by destinations to present themselves as multi-dimensional and vibrant, because they also allow the inclusion of cultural elements (Steyn, 2007).
Similarly, this paper will be describing a cultural event which is recognized internationally. Kite Festivals, also known as 'Uttarayan' is one of the initial festivals taking place towards the start of the year in the state of Gujarat, grandiose celebrations of the festival attracts a huge number of crowd from far and wide. The festival of Makar Sankranti is celebrated all over India during the third week of January with great gaiety. Traditionally, the flying of kites has been an integral part of the festive celebrations (Anonymous, 2012). The Uttarayan festival indicates that the winters have come to an end and the summer season is about to begin. In Gujarat, many people can easily take note of the ecstatic festive spirit not only on the Uttarayan day but even a couple of days preceding the festival.
There are lots of events that are developed as a part of general recreation towards campus recreation and public. These events offer service for the society to benefit from spring festivals, art festivals and cultural activities which can be regarded as a part of certain project-based events. The participation of people in these events enables them to brand even the destination. The event is internationally so popular that the kite festival was held by Anadolu University in Turkey, which was financially supported by various shareholders and sponsors. In this study, kite festival has also been considered to be a project-based leisure event. While some events are categorized within serious leisure, some others are subjected to different classification.
There are various factors that affect or creates an impact on the event and its destination. Out of so many factors, this paper will be focusing on environmental factor. Further, it shows how these internal environmental factors have created an impact on kite flying festivals and also how the destination is today recognized.
Literature Review:-
In the narrower sense of the term environment, it refers to the physical environment that includes natural and manmade components. In a broader sense, social and cultural environments are also considered (Mathieson & Wall, 1996). Environmental quality refers to the quality of the natural features of the destination that can be deteriorated by human activities. Natural features like beautiful scenery, natural hydrologic structures, clean water, fresh air and species diversity can suffer from pollution and therefore lose their attractiveness. Accordingly, maintaining a high level of overall environmental quality is important for the competitiveness of most types of tourism destinations (Inskeep, 1991) and thus it is a primary concern for all destination managers. Many authors (Pizam, 1991, Inskeep, 1991 & Middleton, 1997) claim that the quality of natural attractions is a part of quality destination. Destination attractions are recognized to be a factor of tourism destination competitiveness (Crouch, 1993).
Managing Legacies of mega-events:-
Increased emphasis is based on the creation of lasting legacies for the host destination as opposed to only measuring the impacts. There is a difference between event legacy and event impacts. Event legacy is "all about planned and unplanned, positive and negative, tangible and intangible structures created for and by a sport event which creates a longer impact on the event itself" (Preuss, 2007). In simple terms, legacies are the long-term benefits (or losses) to be gained (or suffered) from an event and include elements before, during and after the actual event (Chalip, 2000). The underlying idea of legacy creation is that it will represent something of substance that will enhance the wellbeing or lifestyle of the destination's residents, in a way that reflects their values (Ritchie, 2000). The legacies have to create an impact indirectly which further influences the results of the event (Weinberger, 2010). A critique raised against impact studies, is that they tend to focus on especially economic impacts in a 'snapshot' manner, and not as part of a longitudinal process. As indicated by Byeon et al. (2009), only a few studies focus on pre-/post-event impacts; leading to an unclear understanding of the impacts of mega-events on the long-term competitiveness of the host destination.
Addressing mega-events as a strategic destination priority:-
Within the context of the current study, industry success factors relates to those skills and attributes of a destination that are essential to deliver successful events (including mega-events) in order to ensure sustainable destination competitiveness. The desire to be competitive in the events market is therefore not the ultimate goal, but rather 'a means to an end'.
Mega events offer the perfect opportunity for a destination to prove itself, and such events can be transformational for a nation. They can reveal more about the 'place' than the 'destination' and can be "invaluable from the perspective of inward investment, political diplomacy and, probably to a lesser extent tourism." (UNWTO, 2009). According to Smith (2010), a mega event forces a destination to deal with its issues. These issues relate not only to the event itself (smooth execution, visitor experiences and product delivery), but also to community issues (economic development, education and 'suburban sprawl'). Smith also has highlighted the fact that the influences of these issues runs both ways. If the event is well-executed, it will strengthen the destination's ability to deal with these issues. At the same time, a more attractive (competitive) destination is more likely to host a successful event. The success of the event and the competitiveness of the destination are thus interlinked.
Despite the complexity and significance of the relationship between events and their host destinations, many destinations still appear to act more opportunistically than strategically when it comes to event initiatives (Chalip, 2005). The level of unpredictability and risk that is inherent to all the planned events, make them a 'complex and demanding device' to successfully employ them at a strategic level (Crowther, 2010). It is addressing events as a strategic destination priority clarifying the stakeholders' roles & relationships managing the destination resources aligned with the overall destination marketing strategy concern and proactively addressing environmental issues with visionary leadership. Therefore it is important to determine how the staging of a mega event can strategically be incorporated into a destination's competitive strategy. It can be argued that such strategic leveraging of events can only take place if the destination is guided by visionary leadership and if events are given a proper place in tourism policy and strategy.
Environmental effects on mega-events:-
The growing popularity of traveling to attend events (Boyd, 2002) has driven researchers to examine the form of tourism. There is a growing body of literature that is documenting the impact on events which are on their host environments. For example, festivals tend to involve a considerable number of visitors in a limited geographical space for relatively short periods of time, as maximizing the number of visitors is often equated with high levels of success from an economic perspective (Kim et.al, 2007). This congestion leads to the possibility of environmental degradation of a host community. The long-term success of community-based tourism such as festivals depends not only on maximizing economic benefits (Kim et.al, 2007), but also on protecting the natural environment in which the tourist experience takes place (Johnson, 1994).
The positive aspects of the environmental impacts of mega-events most frequently relate to the new physical infrastructure such as large stadiums, transport infrastructure, airport capacity and upgrades in water and sewage services that might not have been politically or financially feasible without the event (Dodouras & James 2004). However (Davenport, 2006), attest to the reality that the greatest ecological threats that may form of mass tourism creates, indisputably lie in the infrastructure and transport arrangements are required to support it (such as the physical development of resorts, consumption of fuel by aircraft, trains, buses, taxis and cars, overuse of water resources, pollution by vehicle emissions, sewage and litter), which accrue into substantial, often irreversible, environmental degradation as well as social consequences. Furthermore, mega-events provide a rationale for 'fast-tracking' urban regeneration developments that otherwise might have taken a longer period, thereby raising questions on the thoroughness of the Environmental Impact Assessments (EIA) process, the level of public participation (if they occur at all) and the need and desirability for these changes on local constituencies (Lenskyj, 2000, Malfas et al. 2004 & Silvestre 2009). Several authors raised issues around the lack of correlation between the pre-event investment in optimistic projections (benefits) and post-event outcomes, which are difficult to assess quantitatively, being complex and often occurring over extended periods (Malfas et al. 2004, Dodouras & James 2004 & Collins et al. 2009), and there may well be environmental costs. An examination of the mega event-specific literature reveals, however, that the environmental impacts are very often overlooked, a position also supported in the recent academic work by Koenig and Leopkey (2009) and Jago et al (2010).
Discussion:-
It is clear from the literature discussed above that, there are many complex issues in the quest to make the event industry more environmentally friendly. Sustainability has been widely viewed as holding considerable promise as a vehicle for addressing the problems of negative tourism impacts and maintaining long-term viability; there is, however, a long road to traverse (Liu, 2003). India is a country where festivals by their very nature are invited to celebrate the fruits of the environment. Talking about Uttarayan, the kite flying festival is organized as a public festival that was introduced for more social awareness and unity. With religious aspects, the environment became inclusive of the social environment as well and the relevance of natural environment started diminishing. Uttarayan in the pristine form is complementary to natural climatic changes, supplement human health and is reasonably compliant with the natural environment. However, the current forms of the celebrations are completely out of sync with all of this. Nature is not only part of humans, but also of birds and animals. In this festival, due to the use of 'Manja' (a thread-like substance made up of glass particles) many birds and animals lose their life. Some of them get stuck in it which endangers their life. Though the government has taken the initiative that the use of kites will be done on organized open grounds, where there is no visibility of birds and animals. People are being aware of this fact and they are trying to reduce such incidents.
The event industry is still developing the research relationship between events and the environment, and will then act on these findings. The next step is to progress the literature in this field and to investigate the interrelationships between sustainability, governance and the event industry. Till date, only one study by Dickson and Arcodia (2009) has been considered as the role professional event associations plays an important role in promoting sustainable event practice by evaluating the information that associations make publicly available on their websites. The authors conclude that associations were only partially fulfilling their leadership role by providing some practical reference guides that although helpful and informative are often impractical.
Conclusion:-
The discussion ensuing from the literature in this paper indicates that environmental considerations command a significant component in planning and managing mega-events. Furthermore, the paper has also demonstrated that intricate threads link up the environmental issues with the social and economic factors, hence the need for integrated and 'bigger picture' assessments of mega-events are needed.
However, for destination managers, environmental accreditation schemes are much more operative if they are using older criteria for managerial acting and a well-known (marketing) logo. A well-known logo is a good base for destination environmental image management by green branding. It helps to create a proper environmental image of a destination and thus can be a powerful tool in increasing the competitiveness of the destination. Not all schemes are equally appropriate for increasing environmental competitiveness.
As a conclusion, even though project-based events seem to be small, they require organization, employment and supervision. However, Kite festival can be perceived as a moderate event in which 5 to 10 thousand people participate. In fact, it is an event of such a scale for project-based events that adds new dimensions and makes a contribution to the literature. This study will make a major contribution in terms of the fact that a discussion will arise about the scale of project-based events. Moreover, categorizing the incidents through an approach whose limits are determined is not easy at all. These kinds of events are changing every year with its planning and management team, which can be considered as a project-based event.