Mexico: Refugees, Displacement and the Politics of Migration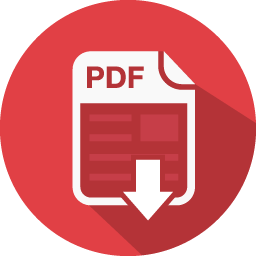 Introduction
Mexican migration to the United States during the final decades of the twentieth century ranks among the largest international population flows in the world. The number of Mexican migrants to the United States since the 1970s even exceeds those from many European countries in the late nineteenth century (Passel et al. 2012). This wave of Mexican migration has had a profound effect on the ethnic and national-origin composition of the United States. In 2010, almost 12 million U.S. residents were born in Mexico, accounting for 29 % of the total foreign-born population (Grieco et al. 2012). In 2012, the Obama administration deported a record 409,849 undocumented immigrants, arriving at a rate of approximately 34,000 a month. Although the rate of Mexico-U.S. migration fluctuated in response to various demographic, economic, and policy-related factors during this time, it showed no signs of stopping (Hanson 2006; Massey and Pren 2012; Massey et al. 2002).
Reasons for migration
There are a number of reasons that lead to emigration: –
The search for a job is better than previous work, and it is often the main goal and reason for emigration from the mother countries to other countries.
Escape from war situations in countries that are permanently affected by wars. Political or humanitarian asylum when suffering from intellectual, religious or social persecution.
Escape natural disasters, such as diseases, famines, earthquakes, and volcanoes (Castelli, 2018)
Migration from Mexico to the United States
The Mexican Foreign Minister announced that the migration between the borders from Mexico to America decreased by 74.5 percent from May 2019 to January 2020. In May 2019, the United States recorded 36,679 immigration cases, compared to January 2020 there were 144,116 immigration cases. The goal is to reduce the high risks to those who want to migrate when they do so in a disorganized manner, because that puts them at risk. (Gutiérrez, 2019) Mexico led a multinational program to boost investment in the poor regions of Central America and created a special commission to assist migrants with temporary work. The government of Mexico has spent up to $21 million to renovate 15 'immigration centers', where undocumented immigrants are housed while awaiting remedy for their status. Two migrant shelters have also been built on the border with the United States to provide basic services, including health care and education, to those who await the US authorities' handling of their requests.
Thousands of migrants and asylum seekers live in shelters or on the streets of Mexican cities on the borders of the United States, where violence is widespread. They spend their days in a state of war, fear and poverty as a result of the policies of the United States government that makes them stay in Mexico, and those who have previously applied for asylum in the United States are not excluded from these policies. Migrants and asylum seekers lie between fear for their safety and the lack of knowledge of what the future holds for them. These border towns have a limited number of shelters that can accommodate migrants and asylum seekers, and many have reached their maximum capacity. Those who have no place in the shelters find themselves forced to live in the open without enough money or without the ability to obtain health or legal aid. (Krogstad, 2019)
Violence on the border between Mexico and the United States
Although the United States is trying to fan the fire of a 'state of emergency' in its border with Mexico, the horrific violence and inhumane treatment are the real crisis experienced by many immigrants and asylum seekers in Mexico. Rampant and escalating violence in Mexico's cities due to violence is the reason why thousands of families make the difficult decision to leave and go to the United States.
However, migrants do not escape being abused once they leave their country. They are exposed to it again while traveling inside Mexican territory and when they are cut off at the border. Migrants go to the border looking for protection from abuse and violence, but they are exposed to many forms of it repeatedly while crossing into Mexico.
Mexico adopted laws that are among the most stringent immigration laws in the world, and Guatemala criticized Mexico for its efforts to build a fence along its southern border. Mexico does not tolerate illegal immigrants who seek to work within it, violate Mexican law, live on public aid, or any other Mexican citizens who help them. (Anon., 2019)
The wall between the United States and Mexico
The desert frontier between the southern USA and northern Mexico stretches hundreds of miles and includes 4 US states, California, Arizona, Texas, and New Mexico. Members of the Republican Party have embarked on their determination to build a security fence on the border between Mexico and the United States, and this wall will be guarded by thousands of American soldiers in order to reduce illegal immigration. And the current US President Donald Trump, before his success in the elections, promised to build a security fence, but Congress refused to include his fence budget to spend on it. After many objections, President Donald Trump announced the declaration of a state of emergency and that he would spend on the American fence from a budget that was visited by the American warming and Trump threatened to impose high customs financial fees on Mexico's upcoming commercial exports to the United States of America starting from 5% to 25% including agricultural materials Food, tobacco, sugar, rice, some drinks, and other light industrial materials. Trump's goal was to put economic pressure on Mexico, until the latter took strict measures to stop illegal immigration to the United States, and the Mexican government responded to American economic pressures, and pledged to mobilise six thousand soldiers from the army of Mexico on the border with Guatemala in order to stop illegal immigration. The volume of trade exchange between the United States of America and Mexico annually is about 350 billion dollars. (Bailey, 2019)
Human Rights in Mexico
There are many human rights violations, the most important of which are torture and enforced disappearance, and many violations against criminals in Mexico. Last February, the Mexican government appointed a new president of the Human Rights Committee to reduce violations, restrictions and abuse within Mexico. (mccaininstitute, 2016) The justice system in Mexico has often failed to provide justice against violent crime and human rights violations. The human rights report released in 2018 indicates that about 98% of crimes committed in Mexico remain unresolved because of the high number that are committed.
Among the causes of failure and the complicity of lawyers and many important people in helping many criminals, the International Human Rights Committee expressed its dissatisfaction with the grave violations that occur in Mexico.
Mexico has relied heavily on the military to counter terrorism and violence and combat terrorism and drug trafficking, from December 2012 to January 2018, the National Human Rights Commission has received more than 4,600 complaints due to military violations, but from July 2019 until now it has received only 241 complaints. In 2014, the US Congress announced the reform of the Military Justice Law and requested that its courts be tried by those who violate the law and violate many violations against civilians. (business-humanrights, n.d.)Mexican governments practice torture on a large scale in order to obtain some information and confessions. Torture and violations are applied repeatedly and also arbitrarily. Information that is extracted from citizens under torture is used as evidence in criminal trials
The Mexican National Bureau of Statistics released a report in 2016, they analysed a lot of information about 64,000 people imprisoned in about 388 prisons in the whole of Mexico, they found that nearly two out of three (64 percent) reported some kind of physical violence at the time of arrest, including electric shocks, choking and suffocation. Between 2013 and 2018, 2,751 people deprived of their liberty died in federal and state prisons, according to data obtained by the United Nations Committee against Torture. (hrw, 2019)
The Secretary-General of the organization, Salil Shetty, head of Amnesty International, told a press conference in Mexico that 2014 was 'probably one of the worst years in the history of human rights. in the world since the Second World War, but in the Americas, including the United States and Canada 'we also face Many challenges. He added that Amnesty International is 'very concerned about the human rights situation in this part of the world', and that it is for this reason 'it is moving all its operations related to the Americas to the same region (ohchr, n.d.)
Human Rights organisation in Mexico
There are some institutions that protect human rights in Mexico and aim to protect citizens from any violations or violence and are represented in five important organizations: –
National Human Rights Committee Founded in 1992, it is the main government entity in Mexico responsible for guaranteeing human rights, especially violations by employees or the state.
United Nations Organisation Founded in Mexico in 1947, the United Nations is striving to promote inclusion and equity for all citizens.
Inter-American Commission on Human Rights IACHR is part of an independent body of the Organization of American States responsible for the promotion and protection of human rights in the Americas, including Mexico. It is based in Washington.
Office of the High Commissioner for Human Rights The Office of the United Nations High Commissioner for Human Rights directs United Nations human rights efforts in all member states, including Mexico.
Human Rights Watch It is a non-profit non-governmental organization founded in 1978 and focusing on human rights. Each year, it provides more than 100 human rights reports in 90 countries, and meets periodically with the governments of member states, the United Nations, and the European Union. (mccaininstitute, 2016)
Human rights and the spread of corruption in Mexico
The IMF and the World Bank spoiled democracy in dozens of countries – these are the human rights that the Fund and the World Bank violated – all these human rights crushed by the Fund and the World Bank in dozens of countries undermined democracy.
In Mexico: The International Monetary Fund arrives in Mexico and begins to destroy its economy and the telecommunications and agricultural sector. The International Monetary Fund and the World Bank violated the 'right to social security'. The two institutions have forced Mexico to cut social spending on health, education and other public services. Countries were also forced to keep their wage levels low, a policy that harms ordinary citizens while benefiting multinationals. In forcing Mexico to adopt such policies, The International Monetary Fund and the World Bank not only threaten the right of communities to social security, but also undermine the democratic systems in those countries. Democracy is based on the principle that government officials and elected representatives are 'servants' of citizens in general. Ultimately, elected leaders are held accountable by the people they serve. But the bank and the fund shattered this chain of accountability by making national leaders more concerned and concerned with the interests of international investors than they are concerned with the needs of their people. And as soon as government officials begin to worry more about what emperors will think than they are about what people are concerned about, democracy is deviating from its essence. (wola, 2019)
Asylum requests from Mexico to America
According to Trump's new policy, immigrants who seek asylum in the United States must remain in Mexico while they await trial hearings until the verdict is pronounced. There was a decision by the US government to reduce the number of immigrants each year to just 18,000, and this is considered a minimum for many years. After that arbitrary decision, many Mexican citizens resorted to stay inside the shelters on the border, and some of them chose to continue their living in Mexico instead of immigration. (bbc, 2019)
Trafficking cases in United Kingdom
Despite the battle authorities have fought to combat modern slavery represented in human trafficking, this practice is still prevalent in the United Kingdom in various sectors that vary from nail clipping centers, factories, car wash and hygiene related industries, according to a BBC investigation. Lawyer at Public Prosecution Service, Eran Catliffe, responsible for the first prosecution of modern slavery in Britain, found that slavery continues despite Britain's adoption of the Modern Anti-Slavery Act in 2015. Despite the judgment of three people from the city of Bath under the "Modern Slavery Act of 2015 ', in January this year, two of them were sentenced to prison after being convicted of participating in trafficking in teenage girls from Vietnam to work in the nail clipping industry in Britain, but this does not mean the end of this phenomenon. The case was the main material for a BBC documentary series entitled 'The Prosecutors.' (bbc, 2017).
Trafficking gangs use the Internet to seduce victims, make promises about glamorous jobs in Britain, and obtain quality education to entice them before they are surprised that they are vulnerable to work continuously and in extremely repressive conditions. The director of the agency, Will Care, emphasized that the phenomenon has spread to Britain to the point that ordinary citizens are subjected to friction with some victims daily. He explained that the growth of human trafficking benefited from his association with the major international gangs in boosting profits by controlling some economic sectors more than the drug trade sector, as was previously the case. She warned that the victims of this trade are being used to operate production lines, including lines related to the fields of fishing, agriculture, construction, home care and car wash.
Former Prime Minister Theresa May announced the strengthening of the war against modern slavery in Britain by providing 33 million pounds in 2016, a year after the anti-slavery law was passed. May said in an article at the time that the money would be used to deal with human trafficking in countries such as Nigeria, revealing a new task force to deal with the government's response to human trafficking and slavery. A review – conducted to celebrate the first anniversary of the passage of the modern slavery law – found that 289 recent slavery crimes led to trial in 2015, in addition to a 40% increase in the number of victims who were referred to support programs, which shows the success of the modern program (state, 2019)
Conclusion
In conclusion migration has many benefits. The fact that it has some costs is not a reason to stop it, but actually to manage it. Migration fuels the economy. When migrants enter the labour force, they increase the productive capacity of the economy and raise GDP. Their incomes rise, but so do those of individuals in the country. Forty-four percent of medical scientists are foreign born, for example, as are 42 percent of computer software developers. migrant workers are also overrepresented among college professors, engineers, mathematicians, nurses, doctors and dentists, to name a few.
However, individuals may argue that migration changes factor prices, it lowers the wages of competing workers, while raising the return to capital and the wages of complementary workers. In other words, the migration surplus does not accrue equally to everyone. It goes primarily to the owners of capital, which includes business and land owners and investors.
Research also suggests any negative wage effects are concentrated among low-skilled and not high-skilled workers. Perhaps that is because high-skilled U.S.-born workers are complementary to immigrants to a greater extent than native low-skilled workers, who hold jobs that require less education and fewer language skills. Migration is therefore a positive but also disruptive change. There are lots of historical examples of positive yet disruptive economic change. The Industrial Revolution displaced millions of farm workers and resulted in the great urban migrations and the birth of mega-cities to which we now ascribe all kinds of positive attributes, including creativity and innovation and higher wages.
References
Topmiller, M., Conway, F. and Gerber, J., 2011. US Migration to Mexico: Numbers, Issues, and Scenarios. Mexican Studies/Estudios Mexicanos, 27(1), pp.45-71.
Migration Observatory. 2020. Who Counts As A Migrant? Definitions And Their Consequences. [online] Available at: [Accessed 6 May 2020].
BBC News. 2020. Trump's Border Wall – In Seven Charts. [online] Available at: [Accessed 6 May 2020]. bbc, 2017. bbc. [Online]
BBC News. 2020. UK Slavery Reports 'Have Doubled'. [online] Available at: [Accessed 6 May 2020].
BBC News. 2020. Mexico Under Pressure As Asylum Applications Rise. [online] Available at: [Accessed 7 May 2020]..
Human Rights Watch. 2020. World Report 2020: Rights Trends In Mexico. [online] Available at: [Accessed 7 May 2020]. humanrightscareers, n.d. humanrightscareers. [Online]
Pew Research Center. 2020. What We Know About Illegal Immigration From Mexico. [online] Available at: [Accessed 7 May 2020]. mccaininstitute, 2016. mccaininstitute. [Online]
Ohchr.org. 2020. OHCHR | Mexico'S Relentless Wave Of Human Rights Violations. [online] Available at: [Accessed 7 May 2020].
United States Department of State. 2020. United Kingdom – United States Department Of State. [online] Available at: [Accessed 9 May 2020].
Donato, K., Caron, L. and Hamilton, E., 2020. Migration and Mental Health in Mexico: Domestic Migrants, Return U.S. Migrants, and Non-Migrants. Frontiers in Psychiatry, 10.
Slack, J., Ergasto Martinez, D., Whiteford, S., Heyman, J. and Woodhouse, M., n.d. The Shadow Of The Wall.
Fiona McPhail, 2013. Extortion, torture, death: price of migration to US: Fiona McPhail reports from the preliminary hearing of the international Permanent People's Tribunal in Mexico City. Socialist Lawyer, (65), p.28.
Fitzgerald, D., 2009. A Nation Of Emigrants. Berkeley: University of California Press.
Ewing, W., 2014. "Enemy Territory:" Immigration Enforcement in the US-Mexico Borderlands. Journal on Migration and Human Security, 2(3), pp.198-222.
Todaro, M. and Maruszko, L., 1987. Illegal Migration and US Immigration Reform: A Conceptual Framework. Population and Development Review, 13(1), p.101.