My Relationships with My Mother: Reflection on Our Life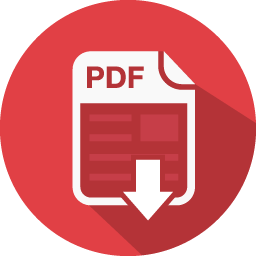 My academic and personal achievements have profoundly influenced the essence of who I am as a person. All the experiences I have had from school have revolved around my life, which is one of the reasons I am interested in the Early Childhood Education program at UW-Stout.
I was born in Eau Claire, Wisconsin when my mother had moved us to St. Paul for a few years to live with her boyfriend. We stayed for a few years until the beginning of Kindergarten, when we moved back to Wisconsin to live with my grandmother in Foster. To this day, I still have no idea why we had moved. There are many things that I wish never happened within my family, but I know that those unfortunate situations have brought me where I am today, and for that I am grateful.
We moved at least 10 times within the next 6 years and that affected me in ways that I didn't understand. Most of the houses were within 15 miles of each other, so I could stay within the Osseo-Fairchild school district. Naïve Nakia didn't know what was happening behind the curtains, so I spent most of my time at school. I made lasting friendships with teachers and counselors because I knew that learning and education was my security blanket. I got involved with choir, band, show choir groups, and more. Though this was used to fill a void, music is something that has instilled power and confidence within me. A lot of my early years were a blur and all I can remember was being at school and feeling content. The only other memories I can recall include being homeless for a while and being picked up after school by a family friend after my mother overdosed for the first time.
My family members have always considered me a sponge, constantly absorbing and never getting enough information. I could never find anything more important to me than learning things and showing others what I know. They called me the "honor-roll child" and the "good one". In middle school, my passionate focus on education was suddenly interrupted. My mother had declared that she had been stabbed by an ex-boyfriend and my 14-year old sister was pregnant. Little did I know; my mother was doped up on Xanax and I would soon become a mother to my niece. This was too chaotic for me, and I saw my care for schooling plummet.
I started homeschooling freshman year to avoid going to school and slept or took care of my niece. My mom avoided being a mom by saying she was out making money and my sister did the same. This was one of the lowest times in my life and I never want to experience that ever again. The best thing my mom has ever done for me is enroll me back in school second semester of freshman year. I finally got back some of my ambitions. I still couldn't get back in the groove as well as I used to, but it was a start. Deciding to finish high school and anticipate more in life is definitely my most honorable achievement. I was still living in Osseo while I attended Eleva-Strum until made the decision to call CPS regarding the conditions I had at home. I was placed at my grandmother's just before my mother was detained for manufacturing Methamphetamine in our family home. This was something that disappointed me, but I was not surprised. My sister was pregnant again during this time and claimed that our mother was using meth and my mother told me otherwise.
With all of this happening, you'd think I would academically get worse; but it was quite the opposite. I was relieved that my living situation would be a lot more stable and that I wouldn't have to worry if my mother would kill herself. The problem is, that with kids like me that grow up without any idea what to do with their life, end up at a dead end with no goals for the future. That was where I found myself sophomore year. In this mess, I felt that I had to truly find myself and start back from the beginning. The only subject that I can find comfort in is to be in education.
My grandma moved us into Eleva and I picked up babysitting for more experience. I had to opportunity to job shadow my Kindergarten teacher from Osseo Elementary. This experience was incredibly eye opening and I discovered she also went to UW-Stout. I learned so many things that helped me understand children and the importance of Early Childhood Education. It was interesting to see the advancements in education and the new things that I hadn't learned in Kindergarten. I'm excited to see how things will progress in the future.
All of my life has revolved around school and I think that continuing education is crucial to keep me grounded. Teaching has always been a huge part of my life and I finally know what my purpose is in this world. The active learning at UW-Stout is exactly what I need to be prepared for teaching, and I knew in my heart when I stepped on campus, that this is the right school for me. I put off submitting my application out of fear that my achievements wouldn't be enough, but I am choosing to have pride in the vigorous effort I have and will put into education.