My Travelling To Lapland (Finland): Personal Experience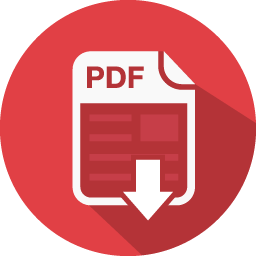 On the 9th of December I travelled to Lapland (Finland) I went with my family. A couple of weeks before I went to Lapland all over the newspapers was that there was no snow and it normally starts snowing in late October so I was felling a bit worried but when I got there I was lucky because it had been snowing. The airport we landed at was Rovaniemi airport and i it was the smallest airport I have ever been in. It was so cramped and there was no space to move about. Once we got our bags we asked a tui worker which bus we were on. The bus I was on was called Snowball once everyone was on the bus they introduced us to the two elves who took us through the activities. The two elves were called Dobby and Cranberry. They took us to our little cabins.
When I arrived we had to try on snowsuits, snow boots etc trying on the snowsuits I hated it because I felt as if they were all too big and I looked ridiculous. We didn't have any activities for the first night so we went up to reception and went sledging down the hills I loved it even tho it was absolutely freezing it was great fun. We stayed out sledging for about 2 hours and my full body felt numb because it was -5 degrees when we got back down to our cabin my mum made us hot chocolate and then went to sleep so we wouldn't sleep in tomorrow.
The next day Monday the 10th of December I woke up at half 7 to get ready and go up for breakfast. When I got up to breakfast it was a buffet all the food looked and smelled strange which made me not want to eat it but it wasn't too bad. We had to be on the bus at 9 am to go to our first activity my first activity was the Husky riding, Reindeer riding and snow modelling we were there for 2 hours I was on each activity for 20 minutes and only got to do each thing once. We then got back on the bus and it was a half n hour bus ride back to our cottages when I got back I went for a wee nap because I was absolutely exhausted from doing the activities. My mum woke me up and told me to get ready so we could go skiing. The skiing resort was right next to our reception so we didn't need to travel we skied for about 1 hour. When I was on the ski lift I was too scared to jump off in case I fell down the hill and died because I am no good at skiing when I got down I never went back up because I don't like skiing because I am rubbish at it and I was too embarrassed in case I fell so I gave up. When I got back home I got a shower then went to bed because in Lapland in the winter there is not much daylight it is mostly dark so I was feeling tired because I kept thinking it was late at night.
On my final full day I went to Santa park which I really enjoyed because it was inside even though I love the snow I was quite glad that I wouldn't be freezing. Santa park had so many fun things to do like elf school, gingerbread making, meeting Santa and watching the elf show. My favourite was elf school because it was teaching you how to act like an elf and how to gift wrap presents. The line to meet Santa was so long so whilst my mum was waiting I went to make a gingerbread man I loved it because it smelled amazing and was so much fun. When we eventually met Santa he gave us a snowglobe and got a picture taken with him. we started to make our way back to the bus to go back home once we got back my mum started to pack because we were away home tomorrow I started to feel very sad because I didn't want to go home I loved this experience so much. We were running late to the gala dinner with Santa this dinner was the last dinner where you would get your Christmas dinner and toest marshmallows and watch a firework display it was an amazing way to end the holiday.
Wednesday the 12th of December was when I was going hope I felt very sad because I didn't want to go home and I would miss waking up every morning looking at the white gorgeous snow. We had one last activity whilst on the way to the airport we were going to Santa village which was so magical and looked like the north pole it was an amazing place to take nice photos. In Santa village it had Santas post office, Santas workshop etc. There were lots of little gift shops where you could buy nice souvenirs for family and friends at home and to also remind you of this amazing place.