Negotiation: Literature Review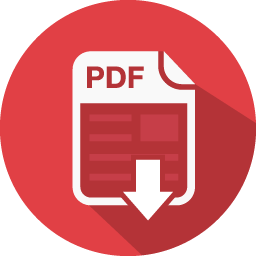 Negotiation – a part of our everyday lives that we learn and do on a daily basis, be it as simple as a toddler convincing a parent to give them a candy or a group of professionals finalising contracts during an office meeting.
Some of us have an inbuilt ability to negotiate on favourable terms in any setting, but most of us struggle to learn this very important capability. The main sources of training are our environment, the people around us, the career we chose and our personality.
In order to fill any gaps left in learning negotiation, several writers have written books on the subject, guiding those struggling to live life on their own terms. They have attempted to explain and guide on different techniques and ways to negotiate.
Whilst this is just touching the tip of the iceberg, we have reviewed some of these books on negotiation. There are many more in the market, with varying levels of quality and content. However, the following covers a basic number of books to give you an idea just how much material is available in the market to assist you through life:
1. Never Split the Difference: Negotiating as if Your Life Depended on It
In some serious situations, being a good negotiator is important to save a life. FBI agents, police, armed forces all have to face this situation, especially in cases of kidnapping or hostages.
A former FBI agent has shared his experience of negotiating with kidnappers in this very intriguing book. He has lived the real deal, trying to talk over with criminals while innocent lives hang on balance over the outcome. The level of skills required for such a negotiation is definitely right at the top.
The author has highlighted nine main tips and tricks he frequently used and recommends for daily life, be it personal or professional. He has broken it down for an average man to help him be a better negotiator, and not waste the skills he has learned over a lifetime.
https://www.amazon.com/Never-Split-Difference-Negotiating-Depended/dp/B01COR1GM2/?fbclid=IwAR3WkRogSoP7jI9FSddiJq6qxxlr20QTibnhJ3cFLJAZ74kT8yxZUBMCqro
2. Getting to Yes: Negotiating Agreement Without Giving In
Business dealings are another frequent and high level of negotiation sessions that make up a huge part of our daily lives. The Harvard Negotiation Project was conducted to address skills required in business, and results published. This book is based on the workings of this project.
This volume gives a step-by-step recommendation on how to deal with real life situations. It has been regularly edited and updated with new findings and is therefore one of the best books you can get on the market.
Although it is not very high level and provides only a basic level of findings, it is nevertheless quite useful for daily business transactions or personal conflicts, for example within spouses, in-laws etc. It is used and followed by readers worldwide, in all walks of life.
3. Crucial Conversations Tools for Talking When Stakes Are High, Second Edition
This amazing book on communicating effectively has been liked by million around the globe. It focuses on important incidents when the outcome of negotiation has a very high level impact. It is specially written for those crucial moments that make or break the deal.
The new edition of this book helps its readers prepare for situation with high takes, where tempers are prone to running high, which leads to deal-breaking dialogues. It helps readers on ways to control tempers in such situation, giving them an upper hand in the conversation along with a clear mind. It is good guide to negotiating in almost any situation.
This is a really good book available to help you close your deals successfully on a good note. It helps you stop aggression and use your words smartly.
4. Trump: The Art of the Deal
Written by the famous US President Donald Trump, this book provides an insight into how he has managed to rise through his way through several deals and come out at the top. All the tips and tricks are told first hand.
This book is more about trump himself than simply talking about the topic at hand. However since we know he's been successful, it is a good guide to follow. He is undoubtedly very good at his work to be able to reach where he is now.
Although not one of those typical how to books, this one is definitely makes a mark. A day in the life of the most powerful man on earth is definitely a must read. It gives a very interesting insight into just how important negotiation is in every aspect of your life.
https://www.amazon.com/Trump-Art-Deal/dp/B01FY3KPY8/?fbclid=IwAR1Tux9YbVUMnFjG9hNcXag0dhkMvx0JT36zwD6M_OLC9tTUaMkqm6cnIOo
5. 99 Negotiating Strategies: Tips, Tactics & Techniques Used by Wall Street's Toughest Dealmakers
This book does exactly what the title says. It gives 99 tips on how to negotiate your way to success. And the tips are the best ones out there, as they are very simple yet very effective.
It is a simple and easy to understand book with amazing techniques given to help its readers. The tips are all tried and tested by the author, who is famous for being one of the best negotiators in the United States. His work can be applied in almost any situation, be it at work, or in your everyday life.
This is highly recommended by professionals and all users, who just love the simplicity and brilliance of it. A simple life highlighting very important tips and tactics is something everyone would want to have.
6. The Only Negotiating Guide You'll Ever Need, Revised and Updated: 101 Ways to Win Every Time in Any Situation
This book gives many ways on how to negotiate successfully in daily life. The unique thing about this one is that it gives you more than just tips and tricks. It talks about behavioural styles and body language guides, which re very important in assessing situations, to form a complete package.
Another unique feature of this book is the questionnaires included in it, which help you understand exactly where you stand as a negotiator. This proves very successful as it highlights the areas you lack in, so that you can focus and work on those aspects and become better at this skill.
This book is highly recommended to those willing to learn how to become the best negotiator. This self-help guide is a great choice for an average man on his way to success.
7. The Book on Negotiating Real Estate: Expert Strategies for Getting the Best Deals When Buying & Selling Investment Property
Real estate is one of the major areas where deals are negotiated on an almost daily basis. It is not just sellers and buyers, but banks, municipalities, vendors etc. all are part of the deal. This book focuses on just that.
Written by successful real estate agents who have closed hundreds of deals, it gives real life examples and ways on how to become a star in real estate. It even shares problems that arise after a bad inspection or negative reviews and guides its users carefully on how to deal with them. The first-hand experience is a great source of knowledge and guidance for beginners.
Although it focuses mainly on real estate and investment properties, the content can help any reader learn negotiation in any setting. Highly recommended book as it is loved by all its readers.
https://www.amazon.com/Book-Negotiating-Real-Estate-Strategies/dp/B07Q4R4TD2/?fbclid=IwAR2PX2tVoab4GlmoEbIys6sUqoP-QBecg5Qdorww93LlSZ15Jn8VKhZzl2Q
8. The Negotiation Book: Your Definitive Guide to Successful Negotiating
This book on negotiation deals with mostly the business end of professional life. It highlights ways on how to work through business deals and close them successful in a way that the other party is happy too. It guides users on how to reach a conclusion suitable for all.
The tactics and ways used by the writers in their own work are given in a very interesting manner. It is very easy for the user to read and understand and then apply in real life. The guidance is good and helps the user walk through the basics of negotiation and how to end it on good terms.
Highly recommended for those just entering or are midway through their professional lives. It will be useful in both personal and professional lives of its readers.
9. Negotiation Genius: How to Overcome Obstacles and Achieve Brilliant Results at the Bargaining Table and Beyond
Written by two graduates of the Harvard Business School, this book gives a good guide on how to negotiate deal at work, both in high level meetings as well as simple ones salary raises or job promotions. The authors share their real life experiences with the readers.
Anyone who has ever tried to negotiate knows it is very easy for the other party tp start getting aggressive or turn hostile. This book gives tried and tested methods on how to deal with such situations and come out with a comfortable closed deal. The techniques given in the book are very effective and useful for such situations.
Amongst the several books out there on the topic of negotiation, this book is an easy read. Its guidance on how to deal with aggressive and negative people is very useful, even in daily life where such people are commonly found.
10. Negotiation (Harvard Business Essentials Series)
Focusing on business deals and professional matters, this is yet another book on negotiating successfully through your career. Whether you have just started your career or are already at the top, this will guide you through.
With content derived from authentic sources and studies, this book carefully highlights several successful negotiation techniques. The content is also regularly revised by professionals from world class business schools. Hence it is finely tuned to provide good and effective guidelines.
The tactics and tips and tricks highlighted in this book are useful in common business situation. It is easy to use for an average office worker who can put them to use and become successful by negotiating his way to the top. This book is highly recommended for business students and new job seekers.
11. Contract Drafting and Negotiation for Entrepreneurs and Business Professionals
12. Emotional Intelligence 2.0
13. Ask For It: How Women Can Use the Power of Negotiation to Get What They Really Want
14. Bargaining for Advantage: Negotiation Strategies for Reasonable People
15. Stalling for Time: My Life as an FBI Hostage Negotiator
https://www.amazon.com/Stalling-Time-Life-Hostage-Negotiator/dp/B078JSP739/?fbclid=IwAR2bcCYkHymjzgjqqv_nMufVz78hXPhtoIcRHPF6G35sX-S1fd1gUL41tOQ
16. Fearless Salary Negotiation: A step-by-step guide to getting paid what you're worth
17. Influence: The Psychology of Persuasion
https://www.amazon.com/Influence-The-Psychology-of-Persuasion/dp/B01KWAPHAK/?fbclid=IwAR0rL7hmIb0lhz1s5bh9XHr7ayq1UNmzmO9mCKjkAlbyaNSUT-yUUuXixiI
18. Getting More: How You Can Negotiate to Succeed in Work and Life
19. INKED: The Ultimate Guide to Powerful Closing and Sales Negotiation Tactics that Unlock YES and Seal the Deal
20. The Art of Persuasion: Winning Without Intimidation
It is not easy learning a skill as complicated as negotiation. One can only try and understand the basic idea, put them in action, and see where it goes. Simply reading through a book can only give you a general idea; practical life is much more complicated than that. Most of the skills come through experience.
We have reviewed some books to help you gain that basic idea. However, once you start putting them to use, you can learn through hit and trial. Every person is also different and only a smart present mind can truly be adept at negotiating to the best of their interests.