Nepalese Company Named Creative Adventure Nepal: SWOT, PORTER, PESTEL Analysis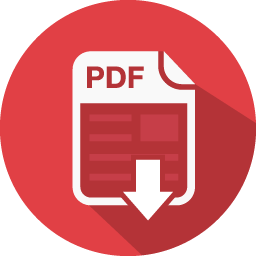 Introduction:
I will be analyzing a Nepalese company named Creative Adventure Nepal. It is a dedicated travel company providing exceptional tour, trekking and expedition facilities (Creative Adventure Nepal, 2019).
This company was established in 2006 as a small travel company specializing especially in tour, trekking, expedition and mountain climbing in Nepal. After few years they extended their services in the international market as well including Bhutan, India, Tibet and Sri Lanka. They have professional guides with enormous knowledge and excellent navigating skills and are multi-lingual. They also offer a trip to a most scared mountain of Asia which is situated in West Tibet, Mt Kailash (Creative Adventure Nepal, 2019).
Body:
For this assignment I will be using three main strategy tools that are:
SWOT
PORTER
PESTEL
1) SWOT:
Analysis of SWOT is a technique to analyze a company and its resources and its environment. It emphases on an enterprise's inner strengths and weaknesses (as opposed to rivals) and the business main external possibilities and threats (tutor2u, 2019).
[image: https://s3-eu-west-1.amazonaws.com/tutor2u-media/subjects/business/diagrams/SWOT-Matrix.jpg?mtime=20150313144619] Sources: (tutor2u, 2019).
It is useless to generate SWOT analysis if it's not brought up in action. Opportunities matching strengths and transforming weakness into strength.
A. Using SWOT for Creative Adventure Nepal
· Strengths:
Skilled and professional workers
Multi-lingual guides
Provides exceptional adventurous activities
Great and attractive travel and tour packages
· Weakness:
Safety issues as not all of them are aware of safety food handling
Does not cover your travel insurance. You need to get your own travel insurance through different insurance providers such as Nepal Travel Insurance (Insureandgo.com, 2019)
Low wages for guides around US $20-25 per day (Sherpana.com, 2019)
· Opportunities:
Extend their business globally
Increase in profit margin with international tour packages
· Threats:
Rivalry and substitution, as most of the travel and tours are providing similar packages
Political threats; politically driven protest march happens on short announcement
Natural disasters; Earthquakes and landslides are generally expected in Nepal which may cause death, extensive destruction and severe disturbances to vital facilities (Smartraveller.gov.au, 2019)
2) PORTER :
Porter is a tool that analyses five various industry forces to decide the strength of rivalry in an industry and its success. These five forces were formed by M. Porter in 1979 (Jurevicius, 2019).
[image: Porter's five forces model. The model shows five forces: entry barries, threat of substitutes, bargaining power of suppliers, bargaining power of buyers, industry rivalry.] Source: (Jurevicius, 2019).
This tool is very efficient in conveying organization's tactic as it discloses exactly how influential each one of the five main forces is in a particular industry.
Threat of new entrants: It determines how simple it is to get into a specific organization or not. If there are few obstacles in entering an organization and is profitable, rivalry will quickly intensify. Profits begin to drop when there is competition between more organizations for the similar market share. To discourage the new entrants, high and tough barriers should be made by the prevailing organizations
Bargaining power of suppliers: Suppliers can sell cheap raw materials or higher priced raw materials if they have great bargaining power. They exert high/strong bargaining power if:
There are numerous buyers and less suppliers;
There is limited raw materials are available;
Rare resources are hold by the suppliers;
The price is especially high for swapping raw materials.
Bargaining power of buyers: Bargaining power of buyers is the pressure made by the consumers on the business to ensure that they deliver great product quality, great customer service and cheap price (Wilkinson, 2019). Buyers exert high/strong bargaining power when:
Limiting various entree points of final customers by purchasing bulk;
Less buyers are present;
Low swapping expenses to different supplier;
Numerous substitutes available.
Threat of substitutes: Threat of substitute is really threating when the swapping cost is very low and buyers can easily substitute with quality product and comparatively less price. Let's say, to shift to gel nail polish from normal nail polish would not cost anything, unlike swapping from motorcar to bike (Jurevicius, 2019).
Rivalry among existing competitors: This force helps to determine how competitive and profitable a business industry is. Companies must compete belligerently in a competitive industries for a market share, leading to less earnings. There is extreme rivalry amongst entrants when (Jurevicius, 2019):
Numerous competitors;
High barriers to exit;
Growth of industry is very slow and undesirable;
Undistinguishable products that is simple and easy to be replaced;
Customer loyalty is very low.
B. Using PORTER for Creative Adventure Nepal
Threat of new entrants: New entrants in Travel and Tours industry are bringing innovation, fresh and advanced methods for getting things done, and hitting pressure on Creative Adventure Nepal by making strategies of reduced pricing, cost lessening, and offering clients with fresh value schemes. The greatest risk here is that different company chain with a freshly developed internet strategy or marketing campaign can erode the client base.
Bargaining power of suppliers: Bargaining power of suppliers is not a significant threat in travel and tours, it can particularly effect the section of suppliers. The main suppliers of the company are their employees, the greater the power of bargaining of the labor supply when there are few individuals to cover the service segment of the organization, and the organization is able to draw outstanding employees and generate more opportunities to deliver with outstanding and unique experiences.
Bargaining power of buyers: It is really easy for clients to browser and review the great and perfect company that provides excellent facilities. They do not need any kind of help to fix the location of their facilities from travel and tour agent, business travel advisors or middle person. The main customers for travel and tourism are tourists who are increasingly able to use advanced technologies for the means for communicating for example internet to boost their power of bargaining.
Threat of substitute: Different pricing can be found in a firm, with the quality of service and facilities varying. To make client choose Creative Adventure Nepal's products and services over their competitors is the continual challenge as the competitors are coming with the similar deals and packages with similar price.
Rivalry among existing competitors: There is a ferocious rivalry among the competitors in the travel and tour industries in Nepal. The internet decreases the competitor differences when prospective clients acquire information about travel tickets, package deals and hotels online on their own. For example, if the cost of the service is comparatively low, people wanting to spend their holiday in the historical site will effortlessly be able to find a travel and tour agent in the neighboring town.
3) PESTEL:
It is a principle idea of marketing which is used as an instrument to monitor the environment by the businesses in which they operate and design their goals and objectives for their services and product (PESTLE Analysis, 2019).
Political factor: These factors determines to what extend a government can affect the economic and other particular sectors.
Economic factor: These factors helps to determine the performance of an economy that affects a business directly and has longstanding effects. Example, the cost of goods and services of a company is highly impacted by the increase in inflation rate of economy. It would also influence the consumer's purchasing power and alter demand/supply.
Social factors: These factors examines and assess the various determining factor such as cultural styles, demographics, populace analytics etc.
Technological factors: These variables relate to technological developments which can positively or negatively influence the activities of the sector and the market. It relates to mechanization, research and development and the quantity of technical consciousness a market has.
Legal factors: These factors are internal as well as external.The laws in a certain nation that influence the company's environment, whereas there are definite rules that businesses retain for themselves.
Environmental factors: All the factors influencing and determining the surrounding environment are environmental factors. This feature of PESTEL is really critical for travel and tours, tourisms, farming etc.
C. Using PESTEL for Creative Adventure Nepal
Political factors: The Nepalese government is a combination of the parliamentary and presidential system. Creative Adventure Nepal is extremely affected by the rigid government's policies. Unstable political condition may create a poor picture among customers about the company.
Economic factors: In Nepal economy is open and in 2018, Nepal's Gross Domestic Product (GDP) increased by 7.10% from the prior year. With the increase in GDP there have been improvements in the infrastructures and Creative Adventure Nepal was able to add few tour packages (Tradingeconomics.com, 2019).
Social Factors: As a multi-religious, multi-ethnic nation with a population of 28.61 million, Nepal is a wealthy mix of interactions between different cultural patterns, both indigenous and derived from, trade and religions which are- Hindu 81.3%, Buddhist 9%, Muslim 4.4%, Kirant 3.1%, Christian 1.4%, other 0.5%, and unspecified faiths 0.2% is adept amongst the populace from a 2011 estimate (Worldpopulationreview.com, 2019). Creative Adventure Nepal had a lot of tourists who would come to know about the cultures and living styles of different people of Nepal.
Technological factors: Advanced technologies have assisted Creative Adventure Nepal to bring competitive benefits. Technology have been of great use for Creative Adventure Nepal for booking, internet services such as online booking, advertisings and marketing but it also have brought more competition and rivalry.
Legal Factors: Ministry of Foreign Affairs is the one who to develops and implements Nepal's foreign policy. Strengthening Nepal's bilateral, regional and multilateral relations, projecting and supporting Nepal's global picture, supporting Nepal's development diplomacy, protecting Nepal's freedoms and interests overseas are the Department's main responsibilities. At present, there are 39 Nepali diplomatic missions abroad – 30 Embassies, 3 Permanent Missions and 6 Consulates General (Mofa.gov.np, 2019).
Environmental Factors: Creative Adventure Nepal does not have an adequate drainage system in Nepal and the office's drainage goes to the rivers polluting the river and environment. With more tourists, travel and tour sectors has a direct impact on the environment of the Nepal.
Conclusion:
To sum up, SWOT, PORTER and PESTEL tools of competitive strategy are evaluated at a modest level to the Creative Adventure Nepal Travel and Tours. Though, threat of new entrant is strong. I think that the company should come up with unique offers and deals to maintain the competition in the industry. And it should look after the environmental factors as well to control water pollution caused by the industry. Creative Adventure Nepal is fronting very challenging market condition (e.g. increase in the cost of airline tickets, travel insurance and other costs, decrease in demand etc.) in line for economic meltdown and as a consequence I recommended the cost leadership strategy for Creative Adventure Nepal in order for them to live through economic crisis.
References:
Creative Adventure Nepal. (2019). Creative Adventure Nepal – Trekking in Nepal, Nepal Tour Packages, Kailash Yatra, Adventure Trekking. [online] Available at: https://www.creativeadventurenepal.com/ [Accessed 12 Aug. 2019].
Creative Adventure Nepal. (2019). About Us – Creative Adventure Nepal. [online] Available at: https://www.creativeadventurenepal.com/about-us/ [Accessed 12 Aug. 2019].
tutor2u. (2019). SWOT Analysis | Business | tutor2u. [online] Available at: https://www.tutor2u.net/business/reference/swot-analysis [Accessed 12 Aug. 2019].
Insureandgo.com. (2019). Nepal Travel Insurance | InsureandGo. [online] Available at: https://www.insureandgo.com/travel-insurance/countries/nepal [Accessed 13 Aug. 2019].
Sherpana.com. (2019). Guide Share: A new way to travel | Sherpana. [online] Available at: https://www.sherpana.com/nepal/guides?gclid=EAIaIQobChMIlKLgyd6O5AIVQQ4rCh3VZQHYEAMYAyAAEgKnUvD_BwE [Accessed 13 Aug. 2019].
Smartraveller.gov.au. (2019). Smartraveller.gov.au – Nepal. [online] Available at: https://smartraveller.gov.au/Countries/asia/south/Pages/nepal.aspx [Accessed 13 Aug. 2019].
Jurevicius, O. (2019). The 5 Powerful Forces that Impact your Profit. [online] Strategic Management Insight. Available at: https://www.strategicmanagementinsight.com/tools/porters-five-forces.html [Accessed 14 Aug. 2019].
Wilkinson, J. (2019). Buyer Bargaining Power Definition | Buyer Power | Porter's Five Forces. [online] The Strategic CFO. Available at: https://strategiccfo.com/buyer-bargaining-power-one-of-porters-five-forces/ [Accessed 14 Aug. 2019].
PESTLE Analysis. (2019). What is PESTLE Analysis? A Tool for Business Analysis. [online] Available at: https://pestleanalysis.com/what-is-pestle-analysis/ [Accessed 20 Aug. 2019].
Worldpopulationreview.com. (2019). [online] Available at: http://worldpopulationreview.com/countries/nepal-population/ [Accessed 22 Aug. 2019].
Tradingeconomics.com. (2019). Nepal GDP Annual Growth Rate | 2019 | Data | Chart | Calendar | Forecast. [online] Available at: https://tradingeconomics.com/nepal/gdp-growth-annual [Accessed 22 Aug. 2019].
Mofa.gov.np. (2019). About MoFA – Ministry of Foreign Affairs Nepal MOFA. [online] Available at: https://mofa.gov.np/about-mofa/ [Accessed 22 Aug. 2019].