Netflix: PESTEL Analysis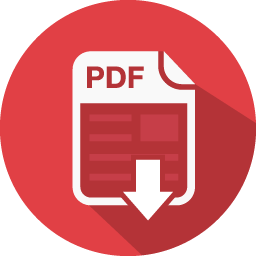 PESTEL analysis
Macro-environmental factors that most probably to occur and impact towards an organization.
Political factors
Profit margin of DVDs that delivered via US Postal Service will reduce and may lead to an increase in subscription fees if postage rates increased.
If US copyright laws are amended to allow studios to delay the availability of new DVD releases for rental yet permit release of DVDs for retail sale, Netflix would be harmed since retailers would have primary access to new releases.
Stock price dropped due to the downgrade of US Treasury Bonds.
Expansion into Canada expose Netflix to specific risks which is international financial operations, greater political instability, additional legal complexities of international trade and local laws, greater regulatory changes, complex tax effects, fluctuation in currencies and exchange rate risk.
Economic variables
Stock price dropped due to recession and heighted competition
Netflix's subscriber growth is seasonal, being greatest October through March.
Amazon as a competitor, offers unlimited free video streaming to Amazon Prime customer, plan to expand its online video streaming business and has greater access to financial resources generated from its diversified business services.
Expansion into Canada expose Netflix to specific risks which is greater economic instability.
Socio cultural influences
Just like the cell phone family plan, Netflix is also starting to offer their subscribers such plan, which allow their customers to add multiple users to a single account at a discounted price. That plan would also encourage multiple accounts in one household for greater customization of viewing.
Entertainment services providers are affected by continuous increase sales of home electronics
Expansion into Canada expose Netflix to specific risks which is cultural adaption of content and interfaces, greater social instability, challenge of identifying the most effective marketing channels
Technological changes
Core strategy to grow larger subscription business consisting of streaming and DVD-by-mail content that able to offer subscribers a uniquely compelling selection of movies for one low monthly price as competitive advantages will be diminished over time when content will also available over the internet. Internet delivery of content will surpass DVD to be the next primary for subscribers to view content at some point in the future. Netflix will need to have further developed other advantages such as brand, distribution, and proprietary merchandising platform.
Consumers shift to internet delivery of videos. More than one-third of new subscribers chose an unlimited streaming plan without DVDs when this option was introduced. DVD rental business is a maturing industry. Netflix did not rank in the ranking of internet properties as a provider of VOD. Dish plan to keep a huge number of Blockbuster stores remain open to offer a streaming alternative to Netflix once they acquired Blockbuster. Headquartered in California compete in the fiercely contested web/cable/television industry which having fast changing in technology. Goal for each user to have a personal account due to the increased use of mobile devices.
Industry barriers to entry are low since start-ups can be launched at a relatively low cost. The expansion of Netflix family plan on Facebook will be facing threat as streaming movie rentals already offered by Warner Brothers via Facebook and rumours about RedBox joining the online streaming business. Amazon as one of the Netflix's competitors, has strong brand recognition, an established online history, a large customer base, and greater financial, marketing and human resources. Product substitution is high since consumers use multiple entertainment sources in the same month.
Idea of single user accounts allow single movie streaming to one location, and allow subscribers to watch multiple, simultaneous streams when innovation and technologies for viewing entertainment videos grows.
Expansion into Canada expose Netflix to specific risks which is greater competition and varying degrees of reliable Internet penetration and connectivity.
Environmental influences
Expansion into Canada expose Netflix to specific risks which is greater environmental turbulence.
Legal influences
Content deals are becoming more expensive, competitors are becoming more adept at imitating and duplicating Netflix products and services less expensively. Infringements on Netflix's patents, trademarks, and proprietary assets by competitors may decrease Netflix brand name. Content owners have begun to negotiate exclusive deals with a limited number of outlets, once content is exclusively distributed, competitors may gain exclusive access to highly valued entertainment content and may cause Netflix's value proposition to dissipate. Walt Disney Company will soon be joining the content delivery industry.
HBO as one of the rival firms has recently locked in content deals with major content suppliers which restricts Netflix's access to content for a decade. Netflix's deal with Disney and Sony will be expires soon, thus new streaming content requires deep cash pockets. Speculation abounds if Netflix does not deal with Starz and decides to buy content directly from media producers.
Subscriber satisfaction and operations will be negatively affected if Netflix is unable to acquire preferred content or sufficient DCD titles. Which causes Netflix's service to be devalued and demand may disappear. Netflix may not be able to meet contractual obligations that is involved with distributors and suppliers which is a long-term agreement if revenue, subscriber base, or profit margin decline. Licensing agreements that require Netflix not offering new DVD releases until 28 days after the retail sale date cause the delay of DVDs or streaming content to be available by Netflix. If other distributors receive priority or equal DVD released dates, Netflix demand will reduce. Netflix's growth will be hampered if unable to maintain good relationships or create new partnerships. Netflix is subject to possible nonrenewal or renegotiation of revenue sharing contracts with distributors upon expiration. Channel providers may also offer the same service as Netflix, which would eliminate Netflix's access to a delivery channel.
Netflix is subject to liability for negligence. Increased regulation of data utilization practices would affect its ability to use its proprietary merchandising technology to provide a valuable Netflix search experience. Legislation has been proposed to prohibit sharing of information over the Internet which affect its ability to provide customer referral service, and would reduce appeal and value of Netflix's proprietary technology. The use of amendments to copyright laws or release and distribution restricted by regulation 'do not call' may adversely affect Netflix.
Expansion into Canada expose Netflix to specific risks which is less favourable intellectual property laws, challenge of content licensing.