Online Shopping: Case Study Analysis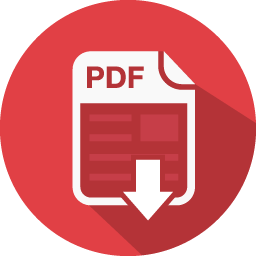 Introduction:
The report is going to discuss about the significance of ICT in a business environment and how the selected ICT issue impact on industry. Information and Communication Technology (ICT) is defined as "the application of computers and internet to store, retrieve, transmit, and manipulate data, or information." Network administration & security is a specific category of Information Technology, focused on the transmitting data aspect of IT. Information technology fosters innovation in business, results in smarter apps, faster processing, and wider information distribution. In this modern day and age, information technology plays a big role. Innovation makes businesses run more efficiently and effectively. One of the ICT innovation for business is online shopping. Online shopping means the activity or action of buying products or services over the Internet. It means going online, landing on a seller's website, selecting something, and arranging for its delivery. The term 'online' means on the internet. It allows consumers to directly buy goods from a seller over the Internet using a web browser.
Background of ICT innovation: Online shopping
Online shopping has gradually developed due to the widespread use of the Internet. IT is a key part of every business, from small businesses run by a single person to huge multi-national corporations. The Internet and the world wide web have opened an entirely new channel for marketing and provided much closer contact between the consumer and the supplier. In 1995, only 0.4% of the word population used the internet. Twenty years later this percentage increased up to 50%. (Altus Host 2016) The evolution of internet user is fascinating. With the development of Information technology, many business start ICT innovation to maintain sustainable development. Online shopping, also called e-commerce business. Ecommerce brings people numerous advantages and benefits. It has grown in popularity significantly. They can shop directly online rather go to physical store. It contributes convenience and cheaper to people. Buyers are also making more direct purchases online and via their smartphone, never stepping foot into traditional brick-and-mortar locations. The internet makes doing business much easier and faster. It's led to changes in the way people do business with a rapidly growing worldwide trend towards online shopping or e-commerce. Ecommerce business gives more effective marketing, have higher global sales, more systematic management, use real time monitoring and offer instant customer support. Business operates more effective and efficiency, brings huge amount of benefits. The historical development of E-commerce start form 1979, Michael Aldrich invented the first online shopping system to enable online transaction processing between B2B and B2C. (Altus Host 2016) In 1990, Tim Berners-Lee created first World Wide Web server and browser. In 1992, a first online bookstore has setting up on the internet. Until to 2012, E-commerce sales topped $1 trillion for the first time in history. This are the application of e-commerce grow up in the marketplace.
Literature review:
One of the largest segments of e-commerce is the online retail sector, which is dominated by the sale of consumer electronics, apparel and accessories. According to the U.S. Commerce department, U.S. online retail sales during 2011 totalled roughly $194 billion. By 2013 this figure had increased to $262 billion, an increase of 13.4 percent over the prior year. (Shaftoe 2019) Holiday sales account for a large portion of sales roughly $47 billion during 2013 and were up 10 percent over 2012 sales. An article from ecorner (2019) states that It is been shown that selling on multiple channel increases your opportunities for success and also can increase the total order value from your customers. Based on two articles, is clearly show that ecommerce contributes greater value to the consumer and society. Increase the likelihood of business succeeding and engagement. The Online Shopping industry has grown dramatically in the market. Rapid growth in internet and broadband penetration, and consumer acceptance of electronic commerce as a viable and safe alternative to traditional bricks-and-mortar retailing have aided online shopping. Industry operators have benefited from consumers seeking variety and value, particularly in a period of subdued discretionary income growth and volatile consumer sentiment over the past five years. Industry revenue is expected to grow at an annualised 14.3% over the five years through 2018-19, to $23.7 billion. This includes anticipated revenue growth of 9.3% in the current year. (IBIS World, 2019) Increase the likelihood of business succeeding and engagement. The development and growing of E-commerce industry, it is a huge success of ICT innovations.
Key benefits and issues:
Benefits:
Better prices. Cheap deals and better prices are available online, because products ship direct from the manufacturer or seller. Plus, it's easier to compare prices and find a better deal. Many online sites offer discount coupons and rebates, as well. Not only are prices better, but you can save on tax as well, since online shops are only required to collect a sales tax if they have a physical location in your state. Factor in the saved expense of gas and parking and you have saved yourself a lot of money.
Issues:
Risk of fraud. If you're shopping online, there's a larger risk of fraud: credit card scams, phishing, hacking, identity theft, counterfeit products, bogus websites, and other scams are common.
Shipping problems and delays. Even the biggest and best shipping companies and online retailers have their bad days, so there's no way to ensure that you'll get your hands on your purchase in time unless you pick it up from a store. Items get lost, detoured, damaged, or delivered to the wrong address more often than you can imagine.
More variety. The choices online are amazing. You can find almost any brand or item you're looking for. You can get in on the latest international trends without spending money on airfare. You can shop from retailers in other parts of the state, country, or even world instead of being limited to your own geography. A far greater selection of colors and sizes than you will find locally are at your disposal. Plus, the stock is much more plentiful, so you'll always be able to find your size and colour. Some online shops even accept orders for out-of-stock items and ship when they come in.
No support for local retailers. If everyone started doing all their shopping online, all the local stores would go out of business. When all the stores in town are gone, we'll have to drive further and further away to shop at a real store. Many people and places have already experienced the negative and sometimes devastating impacts of e-commerce which take away jobs and devastate local economies.
Case study analysis:
The growth of online shopping since 1995, Amazon and eBay launch. Amazon launches as an online book seller. Arguably the online market maker, it leads the way for online shopping. 1995 also sees the launch of eBay, creating a platform that eventually introduces the auction mechanism into mainstream retailing. (open Learn 2013) Amazon and eBay stormed the web in 1994 and 1995, respectively, and grew quickly in popularity. In the first two weeks, Amazon was bringing in more than $20,000 — which has grown to $100 billion sales a year now — and in only one year, eBay sold more than $7 million worth of goods through their site, known at the time as AuctionWeb. (Chou 2019) Nearly 40 percent of Amazon's sales comes from third party sellers, with the rest being sold from their own retailers — they've acquired around 44 notable organizations over the years, including Whole Foods and Goodreads. Amazon has reported more than $2 billion each quarter for nearly a year now. Founded in 2006, Shopify has become a contender in the ecommerce universe, making more than $100 million in sales in their first three years and hitting $26 billion in sales in 2017. It's quickly becoming a very popular method for small business owners to sell online, especially in the U.S., growing their profits an average of 70 percent a year. Part of the reason Shopify has become so popular is due to their "new-ness" to the market, grabbing the attention of millennials, who make up the biggest share of working adults, with their adaptability, ease of use and events such as their "build a business" campaign. There three business clearly shows online shopping is important and creative more profits.
Recommendations:
Even though, online shopping brings more advantage to people, but physical store are also indispensable. Online shoppers do not have the ability to physically inspect or try on the items being considered for purchase. Online shoppers often do not have a person (or the same person) to talk to when dealing with a problem. Online shopping sometimes is unsafe. A recent PCMag survey asked if people had experienced a cyberattack like malware, credit card fraud, a full 25 percent said they had. People need to educatewith Internet. Start at a trusted site. Search results can be rigged to lead you astray, especially when you drift past the first few pages of links. If you know the site, chances are it's less likely to be a rip-off. Beware of misspellings or sites using a different top-level domain (.net instead of .com, for example)—those are the oldest tricks in the book. Yes, sales on these sites might look enticing, but that's how they trick you into giving up your info. Don't wait for your bill to come at the end of the month. Go online regularly during the holiday season and look at electronic statements for your credit card, debit card, and checking accounts. Look for any fraudulent charges, even originating from payment sites like PayPal and Venmo.
Conclusion:
Technology has made significant progress over the years to provide consumers a better online shopping experience and will continue to do so for years to come. Nowadays, online shopping is trending. Since it is very convenient and stress free, it's also affordable and can find lots of things in there. Based on our observation many people prefer to use it rather than go to the market and malls. Even online shopping is simple and fast way, but at the same time online shopping create many unsafety issues. People need to improve their security awareness, beware of online scams.
Reference list:
AltusHost, 2016, The History of E-Commerce, Online Shopping Evolution, and Buyers Behaviour, Altus Host. https://www.altushost.com/the-history-of-e-commerce-online-shopping-evolution-and-buyers-behaviour/
History of online retail, 2013, Open learn https://www.open.edu/openlearn/money-management/management/business-studies/history-online-retail
Robert Shaftoe, 2019, Industry analysis of e-commerce, Chron https://smallbusiness.chron.com/industry-analysis-ecommerce-79759.html
IBIS World, 2019, online shopping Australian market research report https://www.ibisworld.com.au/industry-trends/market-research-reports/thematic-reports/online-shopping.html
Anamika S Jain, 2018, Top 10 Benefits of Online Shopping https://toughnickel.com/frugal-living/Online-shopping-sites-benefits
Open learn, 2013, History of online retail. https://www.open.edu/openlearn/money-management/management/business-studies/history-online-retail
Jacky Chou, 2019, Amazon eBay the future of online shopping, Entrepreneur https://www.entrepreneur.com/article/325616
Eric Griffith, 2018, safe online shopping, PC news. https://au.pcmag.com/gallery/59593/14-tips-for-safe-online-shopping