Organizational Change Management: Identification Of Change And Theoretical Concepts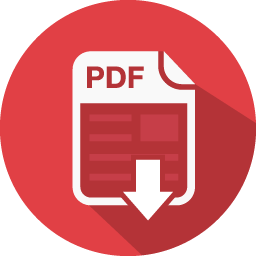 Introduction
Emirates is an airline company which is a subsidiary of The Emirates group based in Dubai, UAE. It is fully owned by government of Dubai and Invest Corporation. According to the Emirates Group (2018) Emirates is the largest airline operating up to 3600 flights in a week. Cargo activities are however undertaken by Emirates Sky Cargo. The company employed up to 38,797 staff in 2011 however its parent company employed up to 50,000 employees based on engineering skills, flight deck crew, cabin crew and others. It provides its employees with benefits like health insurances and paid maternity and sick leaves. The company uses Flextracks which is the technology used for planning and optimizing efficiency and load factors. Emirates cargo airline is also based in Dubai, UAE which is the second largest cargo worldwide. It dedicated cargo flights for up to 50 destinations through Emirates Passenger network with an additional 100 destinations. It also operates as freighter aircraft. It is consist of approx 40 thousand employees.
The purpose of the report is to have looked on Emirates problems especially the cargo problem which it faced and their key solution.
According to Emirates (2017), three key management movements were changed within commercial and cargo. Executive vice President and chief commercial officer have decided to have deep understanding of business and operation along with maximizing and strengthening leadership team.
For the problem in cargo Emirates decided to change its leadership. Every organization has to face changes in some situation. Emirates however faced a huge cargo problem for which the environment of Emirates got affected; economical problems have been faced because of fewer passengers, along with uncertainty and stress.
Emirates however included few steps for organizational and leadership changes which includes looking for the impacts which affected, developing more communication skills between leaders and employees for not to facing this problem in future, provision of effective training and programs for employees to overcome this problem in future, implementation of particular structure and design along with measuring the change process. The change in leadership has to be done because of the technology. From many decades leadership is changing according to the technology, the company cannot change its employees for such problem because employees will only do what the leader will suggest.
Identification of Change
Change management is basically a systematic way of dealing with transformation of a firm and the goals along with process and technology. According to HCMI (2018), the purpose of change management is to impose the strategies of changes, controlling changes and leading people to adapt that change. There are numerous approaches by which an organization can be improved. The organization in the end requires ultimate adjustments according to the current scenario. Changes in management take place due to the reaction of specific problems which an organization faces because of the internal or external stimuli. The nation nowadays is becoming more competitive and efficient, for which an organization has to adopt some changes for strengthen the process, systems, structures and motivating the employees.
Change management can be performed as per the picture below: https://change.walkme.com/change-management-process-flow/
According to Kuipers et al (2014), the major change in organization which has to be made is changing in leadership. Because leader has to be super skilled for the position and has to be such a person with the subordinates can talk to. It has been noticed in Emirates that upward communication is not possible because of the strictness of leader however downward communication have been noticed slightly but via emails.
According to Air Cargo news (2018), Emirates Air Cargo has become certified member of UAE Authorized Economic Operator. But it faced Cargo problems lately which are because of the communication problem between leader and employees. Both types of communication problems have been seen in Emirates i.e. upward and downward communication problem by which company has faced soar revenues of cargo which were approx 17% (Air Cargo News, 2018).
Cargo mostly faces problems in increasing fuel prices, security threats, changing inventory strategies, mode shifting, and consolidation powers. According to McCurry (2014), safety issues are often seen in cargo but growth of E-commerce has led to increase safety and flights.
In the absence of this change many problem have been faced by the organization from decrease in revenue to the machine problems along with unnecessary stress and uncertainty in working environments. Because of this uncertainty many employees have been under productive while working which has made the company go far away from the desired goal. According to Anderson (2001), the employees in this condition by not having any changes in company yet, facing many hardships which include stress on demands and in working environment. They are having routine tasks but not getting any tasks for innovation according to the technological demands. These can be achieved by getting a serious leader who can guide them and strategize according to the current situation.
The change which has been proposed is change in leadership. Employee changes are not effective because employee only work on the given tasks. Leader has to be communicative and should value employees by which employees can work with much productivity and on time. Leader has to be technically and technologically strong that he can guide the employees towards specific tasks according to their skills. Leader has to give proper training to employees and send them to proper training programs at least for a week to grasp enough knowledge about their field and work.
Change in leadership would be a better option because the leader will be chosen technically who can accept, distributes and promotes communication changes, he can identify the changes in work process according to the requirement and demand, promotes strategic changes and become more visionary towards specific problems, and understanding of reality and perception which would make the employees go practical all the time.
Reason of the change is constant innovation of technology in evolving Emirates as a business. Since social media and mobile adaptability have revolutionized business. Emirates also have to accept some changes according to the demand and projects. Growth in technology has secondary effects on accountability of knowledge which has resulted in scrutiny from stakeholders and increased pressure on management. As Emirates is experiencing so much change, organization has to learn to become comfortable with these changes also. Therefore, adaptability to this changing management is in the hands of new leader that how he can convince people for these changes and tell employees by his actions and works along with the outcome. It is a little bit difficult to have such a huge change but it is necessary for the company and employees. Major changes can be difficult because of past structure of organization and designs but it can be overcome by new methodologies and their outcomes. Emirates have employees which are highly motivated by technologies and always keep busy in innovations for increasing its revenues. The organization which adapts changes quickly is more likely to have competitive advantages. That is why Emirates is the world's best airlines which people prefer to travel in. these can result in profit and drastic losses as well which both are dependent on the leader qualities. Organizational changes however directly affects employees and departments. The entire company must learn how to handle changes that have strong positive impact after this negative news of getting lower revenues in cargo.
According to the Business communication (2017), the new leader should focus on defining measurable stakeholders to have achievement in business, monitoring risks, monitoring investments, effective communication, effective training for employees, provision of personal counseling for employees and monitoring implementations. The leader has to focus on current situation, transition and future which is the process of change management shown in the diagram below:
The leader initially have to focus on the main cargo problem faced by Emirates and suggest the strategies accordingly which will include processes, system, organizational and job structures required to solve the problem according to the capabilities and skills of employees appointed. Change management has basically evolved as discipline to provide tools and structures needed to manage particular problem to have successful change on technical side and people's side. The goal of the leader is to have effective resources for Emirates which will help in making structures and development and implementation of structures for solutions of the problem. The goal is to change the leadership management to make successful transition required by the problem concerned.
According to Management (n.d), The new leader appointed should not only focus on current problem for which he was appointed for, but he should also focus on other things required by the company which includes project management, undertaking changes in different projects, support and implementation accordingly, deploying ERP solutions for organization, Reengineering work, merger acquisition if required for revenues (which will help in increasing revenues which got soar in 2018), and development of new scales to meet up the goal. The changes and steps needs to be applied individually and then it should be implemented on employees by telling them scenario and situation for which the change has been made for.
Theoretical Concepts
On considering and implementing changes in management, various researches and approaches have been made which helps in implementation of change in management and organizational impacts. According to Kuipers et al (2014), organizational change refers to modifying the structure that highlights the specifical management structure to enhance the management pressures. With this, the commercial and environmental factors are affecting to design the design with respect to the organization. The major aspect related to organizational change includes innovation, advancement, modification, adjustment, development and adaptation. According to Smollan (2015), basically, the organizational change is the internal change that is affected by an employee or the functions regulated under organization. This also includes the external pressure that enforces organization to implement a change of a certain level. According to Cameron & Green (2015), implementation of change not only affects the individual body but also influences the overall culture of the organization. For analyzing the organizational culture implemented to the organization after the change.
By the researches and models, the involvement and opportunities will analyze to give the demanded variation small opportunity under small steps will help to give long-term benefits. The flexible and patient changes will allow the employees to be sustained under the change implemented where the support and reassurance will be considered as the factor to contribute to change efforts. The sustaining position is highly depending on the functions people, system and process where the balanced position results with sustainable change within an organization. According to Figliolino (2016), people are always resistant to change, Sarah model for change in management leads to find out about emotions of stakeholders and people. It includes shock, anger, resistance, acceptance and hope/ healing. By understanding this model many agents can assist stakeholders by provision of support they need. The model is shown in the picture below: https://leansixsigma.community/blog/view/12394/change-management-sarah-model
Cameron & Green (2015) highlight the importance of positive intention as the implementation of change need this potential to cope up with the situation. During the change, the changes in emotion are considered as affected element as this is related to employee and indirectly influence the overall organization. In added to this, the emotion of change within organization deal with the seven common emotions including fear, grief, enthusiasm, anger, confusion, sadness, and numbness. These emotions are often reported by the firm if they had bad leader because bad leader often implements stuff by force. The picture below explains the above model: http://changemanagement247.blogspot.com/2014/01/psychodynamic-approach.html
According to LCT (2018), Lewis used an example of an ice cube that how a cube of ice turns into cone of ice while applying organizational change. Organization must unfreeze their current process first while preparing for upcoming changes. Implementation of changes should be done which requires clear and constant communication that helps the team to approach towards the desired goal. Finally the organization has to refreeze assuming the appropriate feedback and step locks into place the new process. Like an ice mold, organization has to move forward from getting away from old molds. Added to this, Brinkmann & Kofod (2018) viewed the top-down approach to receive and deliver the information from the upper level to a low level. On the other hand, there is a bottom-up approach that allows the organization to work in a way to initiate from the workforce. This lead the management facilities drive from low level to high level which is shown in the picture below: https://study.com/academy/lesson/top-down-bottom-up-approaches-to-implementing-change.html
According to LCT (2018), John Kotter had a survey of over 100 firms by which he focused on 8 step model for change in management experiences of people which includes creation of sense of urgency, building strong coalition, formation of strategic vision, get buy-in, enable actions by removing barriers, sustain acceleration and institute change. It built transparency, trust, teamwork along with employees' involvement in executing changes. The picture below explains 8 steps of John's survey: https://www.lucidchart.com/blog/four-fundamental-change-management-models
According to LCT (2018), ADKAR model is the most popular and people-focused model which helps in change management. It was created by Jaffrey Hiatt, this model helps in facilitate changes in individuals which happens because of change in management. ADKAR is an antonym of awareness, desire, knowledge, ability and reinforcement by which people get aware of the need to change, have the desire to participate in supporting change, have the knowledge to change, ability to implement and reinforcement to sustain change. Since the changes are directly dependent upon employees for implementation and making the implementation successful; there is a need to understand this model before commencing any change by which one gets clear of the changes occurring, why they will occur, and the affects of those changes. ADKAR helps in individual process change and it enable the people to understand and accept the changes and helps the employee to work according to the requirement of the firm. The picture below explains the ADKAR model: https://www.lucidchart.com/blog/four-fundamental-change-management-models
References
Air Cargo News (2018), Emirates cargo revenues soar 17% in 2017-18 financial year. Retrieved from < https://www.aircargonews.net/news/airline/freighter-operator/single-view/news/emirates-cargo-revenues-soar-17-in-2017-18-financial-year.html
Air Cargo News (2018), Emirates SkyCargo Achieves AEO to speed cargo processing. Retrieved from < https://www.aircargonews.net/news/airline/freighter-operator/single-view/news/emirates-skycargo-achieves-aeo-to-speed-cargo-processing.html >
Anderson, D. & Anderson, L.A. (2001), Beyond Change Management: Advanced Strategies for Today's Transformational Leaders. San Francisco. Retrieved from < https://books.google.com/books?id=WbpH7p5qQ88C&printsec=frontcover&dq=beyond+change+management&hl=en&sa=X&ei=kEfzTpewMYKpiQLGz5S8Dg&ved=0CD0Q6AEwAA#v=onepage&q=beyond%20change%20management&f=false >
Brinkmann, S., & Kofod, E. H. (2018). Grief as an extended emotion. Culture & Psychology, 24(2), 160-173. Retrieved from:< https://journals.sagepub.com/doi/abs/10.1177/1354067X17723328 >
Cameron, E., & Green, M. (2015). Making sense of change management: A complete guide to the models, tools and techniques of organizational change. Kogan Page Publishers. Retrieved from
Emirates (2017), Emirates announces key management changes across the Middle East. Retrieved from
Figliolino, V. (2016), Change Management: Sarah model. Retrieved from < https://leansixsigma.community/blog/view/12394/change-management-sarah-model >
HCMI (2018), Change Management. Retrieved from < https://www.hucmi.com/en/hcmbok/ >
Kuipers, B.S., Higgs, M., Kickert, W., Tummers, L., Grandia, J. and Van der Voet, J., (2014), The management of change in public organizations: A literature review. Public administration, 92(1), pp1-20.
LCT (2018), 4 Fundamental Change Management Models. Retrieved from < https://www.lucidchart.com/blog/four-fundamental-change-management-models >
Management, P. C. (n.d.). Definition of Change Management. Retrieved from < https://www.prosci.com/resources/articles/change-management-definition >
McCurry,J. (2014), Safety issues at forefront of airfreight. Retrieved from < https://aircargoworld.com/allposts/safety-issues-at-forefront-of-airfreight-10006/ >
Smollan, R. K. (2015). Causes of stress before, during and after the organizational change: a qualitative study. Journal of Organizational Change Management, 28(2), pp 301-314. Retrieved from < https://www.emeraldinsight.com/doi/abs/10.1108/JOCM-03-2014-0055 >
The Business Communication (2017), What is vertical communication ? types of vertical communication. Retrieved from < https://thebusinesscommunication.com/what-is-vertical-communication-types-of-vertical-communication/ >
The Emirates group (2018), welcome to the Emirates Group. Retrieved from < http://www.theemiratesgroup.com/index.html?aspxerrorpath=/english/our-brands/air-transportation/emirates-skycargo.aspx >