Parental Alcoholism and Childhood Psychopathology: Analytical Essay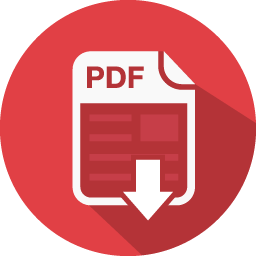 Introduction
More than 20 years ago, researchers first noted that children of alcoholics (COA's) appeared to be affected by a variety of problems over the course of their life span (Kenneth J. Sher, 1997). These problems involve fetal alcohol syndrome, which is first seemed in infancy; emotional problems and hyperactivity in childhood; emotional problems and conduct problems in adolescence; and the development of alcoholism in adulthood.
When parents are referred, it usually comes to mind as an institution that affects the development of individuals in a positive way. However, parents cannot always have positive effects on their children and can sometimes lead to the biggest emotional disturbances, tension, and conflicts. A crucial issue especially, alcohol dependence; besides causing psychological and physical illnesses in the user individual, can negatively affect the mental and physical health of all family members in terms of domestic conflict, divorce, various economic losses, accidents, legal and social problems (Burnett G. et al., 2007). Therefore, it is the most important aspect that in a society, family consider the parent and the child together and understand how parental attitudes affect the child while taking into account that alcoholism is a family illness.
According to the National Association for Children of Alcoholics, around 30 million children are born to alcoholic parents. Alcoholism is not only affecting alcoholics, but it also influences on spouses and children even more. Having a family member who is addicted to alcohol, it means enduring all the consequences of addiction as a family. For this reason, addicting supposed to be a family illness. In addition to that, growing up with parental alcoholism causes to internalize messages of distrust, insecurity, and belief that they should suppress their emotional responses (American Psychiatric Association, 1994). These disturbing beliefs can lead to problems of psychopathology over time.
Although much data is reached ensuing two decades, a number of controversial research areas remain in order to parental alcoholism and its psychological symptoms on children. It has been known for many years that COA is at risk of several problems. To create a better understanding and to improve the support for children, we need to listen to them and explore their point of view. In this study, on the children who have parental alcoholism, there are many conducted studies and the studies determine the psychopathologies. It is certain that there were higher rates of attention deficit hyperactivity disorder (ADHD), oppositional defiant disorder (ODD), conduct disorder (CD) in children of alcohol dependents compared to the control group (Steinhausen et al. 1984). However, some studies also conclude that there was inward orientation such as depression and anxiety disorders on COA's (Goodwin 1979, Rolf et al., 1988).
The studies of parental alcoholism and childhood psychopathologies have several issues; lack of multidimensional assessment, lack of provision of enough information about the child, ignoring criteria of the children's age, gender distributions, number of their siblings, and family's socioeconomic status (Wall et al., 2000). This study comparing the children whose parents have been treated at least once in hospital for alcohol dependence and the children of parents who are not followed up in the hospital because of any mental illness in terms of both behavior and cognitive functions and psychopathology. The aim of this study to search cognitive, behavioral and psychopathological differences between children of parents with alcohol dependency and children of parents without alcohol dependency.
Keywords: Children of alcoholics, psychopathology and cognitive functions.
Method
Participants
The participants comprised 40 children aged 7-16 from different areas of Germany (boys 52,5%; n=21 and girls 47,5%; n=19). All of them were children of alcoholics, all had one parent who had participated in treatment for their addiction at a treatment center. Most of the children lived with both their parents. Parents with alcohol dependence were reached between June 2019 and October 2019 at the treatment center and asked if they had a child which is between aged 7–16, the answer was yes, they offered the parent the option of having their child or children participate in the Children's Program. The program is a 6-day educational program for children aged 7–16 who have a parent with an addiction problem. The control group consisted of 36 children whose parents do not use alcohol. Control group included 36 children aged between 7 to 16 from Germany again (boys 55,5%; n=20 and girls 44,5%; n=16).
Measurement Tools
The children who participated in the study, mental health disorders were evaluated for their psychopathology. While evaluating of psychopathology in children, Schedule for Affective Disorders and Schizophrenia for School‐Age Children (K‐SADS) was used (Kaufman et al.,1997) by the child and adolescent psychiatry specialists.
Table 1. The Child Behavior Checklist (CBCL) scores of the experimental and control groups.
CBCL
Experimental Group
(Mean)
Control Group
(Mean)
Social introversion
59
57
Attention problems
58
57
Thinking problems
63
60
Offensive behaviors
59
55
Inward orientation
61
58
Outward Orientation
54
52
Total
60
56
Conners' parent rating scale was used to examine for symptoms of attention-deficit and disruptive behavior disorders (CPRS, Conners 1973, Dereboy et al., 1998). High scores that are obtained from the scales indicate the intensity of the symptoms. Symptoms of inward orientation and outward orientation were obtained from the scales and the total problem. The scores obtained for each subtest are taken into consideration for age groups for boys and girls separately. According to the Diagnostic and Statistical Manual of Mental Disorders, it was found that the children in the experimental group were diagnosed more than the children in the control group (DSM-IV, 1994). The scales indicated the intensity of symptoms specific to disruptive behavior disorders. Two different behavior symptom scores such as "inward orientation" and "outward orientation were obtained from the scales and their total problem collected.
Procedure
Interviews with the children aged 7–16 were conducted when the families arrived to participate in the Children's Program. The children, who had all signed the letter of consent, were asked if they were willing to talk with one of the researchers for a short while in a private room before the program started. The children also informed they are able to finish to complete scales whenever they want.
According to the information obtained from the family, the parents were not included in the study if they had been followed up in the hospital for any chronic physical illness and had been diagnosed with schizophrenia and bipolar disorder. While the control group was forming, age, gender, working status of the parents, education process, and family structure were compared with the experimental group. The control group was chosen by people who do not use alcohol and they were selected from the hospital. Also, they were volunteers to participate in the study. The criteria of the control group were that the mother or the father was not to stay in any hospital because of mental disability and according to diagnostic criteria (DSM-IV, 1997) and parents have no alcohol use. Before conducting the study, for both groups, parents and children were informed about the study and verbal consent was obtained for each participant.
The mean age of parents was determined for both groups and the experimental and the control group mostly had consisted of the nuclear family. In this study, there was no statistically significant difference between the two groups in order to these characteristics. To determine the family's socioeconomic level, CASH (Comprehensive Assessment of Symptoms and History, Andreasen 1987) was used. It was observed that the majority of the families were university educated, high school graduated, administrative positions, and skilled workers. In terms of the current job status of the parents in the experimental and control groups, the rate of working parents (45% and 55%, respectively) and father (85% and 88%, respectively) were similar.
Discussion
The most important finding of this study was that children of alcohol dependents were diagnosed more frequently than the control group (Table 1). The most important finding of this study was that children of alcoholic parents were diagnosed more frequently than the control group (Table 1). Although these children have different diagnostic symptoms such as anxiety disorder, depressive disorders, ADHD, outward dysfunction, learning disorder, the prevalence rates of ADHD are both in the control group (Roizen et al. 1996; Schachar and Wachsmuth 1990). In order to make a cause-effect relationship between ADHD and alcohol dependence, specific studies on particular environmental factors are needed. In this study, the majority of the families with alcohol dependence have a nuclear family and their socio-economic levels are; mostly small businessmen, civil servants or skilled workers, high school graduates and above, fathers generally have a job, the majority of their children have an education. The results of studies with families at different socioeconomic levels and functionality may vary.
For future studies, it is certain that understanding of environmental factors is important and needs to conduct more studies. Also, a long-term follow-up study using structured methods on psychopathologies on parents is needed and alcohol dependence symptoms distinctions will increase the originality of the results of future studies.
References
Williams, O.B. and Corrigan, P.W. (1992), The differential effects of parental alcoholism and mental illness on their adult children. J. Clin. Psychol., 48: 406-414. doi:10.1002/1097-4679(199205)48:33.0.CO;2-L
Earls, F., Reich, W., Jung, K.G. and Cloninger, C.R. (1988), Psychopathology in Children of Alcoholic and Antisocial Parents. Alcoholism: Clinical and Experimental Research, 12: 481-487. doi:10.1111/j.1530-0277.1988.tb00230.x
Mansharamani, H., Patil, P., Behere, P., Mansharamani, D., & Nagdive, A. (2018). Psychiatric morbidity in children of alcoholic parents. Industrial Psychiatry Journal, 27(2), 226. doi: 10.4103/ipj.ipj_57_17
Sher, Kenneth. (1997). Psychological characteristics of children of alcoholics. Alcohol health and research world. doi: 21. 247-54.
Tinnfält, Agneta & Fröding, Karin & Larsson, Madelene & Dalal, Koustuv. (2018). "I Feel It In My Heart When My Parents Fight": Experiences of 7–9-Year-Old Children of Alcoholics. Child and Adolescent Social Work Journal. doi:35. 10.1007/s10560-018-0544-6.
American Psychiatric Association. Diagnostic and Statistical Manual of Mental Disorders. Fourth Edition. Washington, DC: American Psychiatric Association; 1994.
Biederman J, Faraone SV, Keenan K ve ark. (1990) Familygenetic and psychosocial risk factors in DSM-III attention deficit disorder. J Am Acad Child Adolesc Psychiatry, 29(4):526-533.
Conners CK (1969) A teacher rating scale for use in drug studies with children. Am J Psychiatry, 126:884-888.
Conners CK (1973) Rating scales for use in drug studies with children Special Issue, Psychopharmacotherapy of children. Psychopharma Bulletin, 12: 24-84.
American Psychiatric Association (1987) Diagnostic and Statistical Manual of Mental Disorders, 3rd edition-revised (DSMIII-R). Washington, DC: American Psychiatric Association.
Schuckit MA, Smith TL, Radziminski S ve ark. (2000) Behavioral symptoms and psychiatric diagnoses among 162 children in nonalcoholic or alcoholic families. Am J Psychiatry, 157:1881- 1883.
Webb, W. (1993). Cognitive Behavior Therapy With Children of Alcoholics. The School Counselor, 40(3), 170-177. Retrieved from www.jstor.org/stable/23901513
Erdim, Leyla. (2019). Alkolizmin Aile ve Çocuk Üzerine Etkisi. Sağlık Bilimleri ve Meslekleri Dergisi. 10.17681/hsp.415645.
Aronson M, Kyllerman M, Sabel K ve ark. (1985) Children of alcoholic mothers: Developmental, perceptual and behavioral characteristics as compared to matched controls. Acta Paediatr Scand, 74: 27-35.
Burnett G, Jones RA, Bliwise NG, Ross LT. Family unpredictability, parental alcoholism, and the development of parentification. The American Journal of Family Therapy 2006;34(3):181-189.
Kültür, Çengel & Unal, Fatih. (2006). Alkol Bağımlılığı Olan Babaların Çocuklarında Psikopatoloji. Turkish journal of psychiatry. doi:17. 3-11.
Aboitiz, Francisco & Carrasco, Ximena & Castellanos, Francisco. (2010). Attention Deficit and Disruptive Behavior Disorders. 10.1007/978-3-540-68706-1_338.