Principles Of Uber Organizational Culture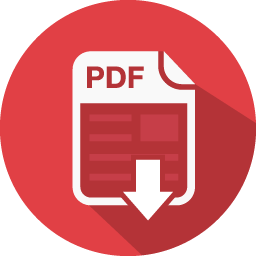 Uber is a ride-hailing service that allows customers to order a private or shared car with a few taps of a mobile app, with payment taken from customer accounts automatically. This provides service at a significantly lower price point as well as being more convenient than hailing a typical taxi. Established by CEO Travis Kalanick (now resigned but still on board) and Garrett Camp in 2009, and launched the following year, Uber quickly became a strengthened transportation alternative. Although many competitors is gaining share in the market, it remains the main ride-hailing app worldwide. Along with this core ride-hailing company, in recent years, Uber has expanded into new fields. Most noticeable is the concentration of vast amounts of money in supporting autonomous car development and Uber Eats' food delivery service is now successfully running in hundreds of cities around the world.
Uber has weak organizational culture as for the last few years Uber's organizational culture has been linked to sexual harassment and discrimination. In June 2017 the global transport technology company fired more than 20 employees after an investigation into sexual harassment claims and the culture of the workplace. The Uber culture crisis led to the resignation of co-founder and CEO Travis Kalanick. But the new CEO Dara Khosrowshahi is trying to change this culture by making new principles of Uber organizational culture as the following:
We build globally, we live locally.
We are customer obsessed.
We celebrate differences.
We do the right thing.
We act like owners.
We persevere.
We value ideas over hierarchy.
We make big bold bets.
Due to the coronavirus crisis, Uber offered more than 10 million free rides and food delivery for healthcare workers around the world also enabled Uber customers to donate money and other staff to charity without taking any extra charge. As for the green approach Uber has taken, in some countries, Uber offers 100% electric and environment-friendly cars to book. These social initiatives may help the company get a good reputation as it will make people have more respect and trust in the company. A green company makes it sound like a trustworthy business to customers. Nielsen surveyed 30 000 customers from around the world in 2015, and 66% of those customers believe that they should pay more for goods from renewable sources. The same survey also showed that among Millennial consumers this number jumped to 77%.
Uber is operating in 71 countries and 900+ cities around the globe. I think that Uber's global attitude is polycentric as every region's head has the freedom to do what he needs to do without taking the headquarters' approval as in Egypt for example there is services not available around the world like Uber scooter and Uber Tuk Tuk. Uber moved quicker than any other company going international. Just 3 years after their first non-US city was introduced in Paris in December 2011, Uber hit a growth rate of launching a new city every day by the end of 2014.
Uber's main growth strategy is concentration strategy as Uber only focused on expansion over any other thing.
Uber's Strengths:
One of the bigger strengths of Uber is the enormous brand name that it created. Essentially, they are the synonym for ride-sharing. They are the benchmark that is compared to every similar company. They already offer their services and expand to more than 70 countries. With more than 80 million active users they are the biggest business in the ride-sharing market.
Uber passengers are able to rate both their trip and the driver. It means the service will always be top-notch because drivers constantly seek to boost their scores.
Uber's Weaknesses:
The rivalry is growing as the app definition is very straightforward. There are no huge startup costs such as owning a fleet of cars or operating stations.
Drivers aren't pleased with their earnings. In some cases, the running expenses that they have to pay are so high that there is little space for profit.
Uber's Opportunities:
They can encourage the use of lower vehicles for operating costs. Therefore, heighten the drivers' productivity and keep them satisfied.
Uber's Threats:
Any country's changing laws and regulations are the biggest threat to Uber. A simple change in the law might prohibit Uber from operating in the country.
The main purpose of the control process is to ensure that an organization's activities are advancing as planned. Daily rides and the number of active users are the most important information to measure Uber's performance as they reflect how much Uber is used and how much money they gain.
To conclude, I think that Uber's performance is one of the best in the world in terms of expansion and popularity but is not the best financially yet as they are not profitable yet as they spend their income and more on expansion. Uber's culture and reputation as a company may not be the best as they had a lot of problems linked to sexual harassment of employees so Uber off course doesn't have the healthiest workplace but the new CEO is trying to change this image. Their expansion strategy is by far the best in the world they reached +70 countries in 10 years which is g