Public Health: Promoting Health And Wellbeing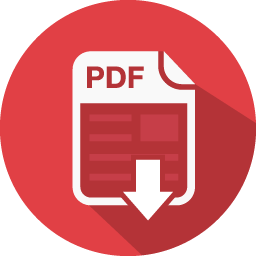 Health promotion plays an influential part in the public health of the nation. In this assignment, it will demonstrate what public health involves and its importance in relation to the health of the population. Health promotion in conjunction with a nurse's role in public health will be highlighted through this essay. This essay will focus on the Public Health Outcome 2.11 Diet, promoting a healthy lifestyle to a group of individuals, including a specific planned health promotion intervention targeted in Guilford and surrounding areas. Throughout this essay, statistical data from sources will be referenced and links to theories will be used to demonstrate the importance of public health.
Helping people to stay healthy and protecting them from threats to their health is the cornerstone of what public health aims to achieve. Public health England (2017) discloses that they intend to secure and progress public health and wellbeing, alongside endeavouring to decrease imbalances within health. The government would like everybody to make healthier choices regardless of their circumstances. Imbalances in public health arise from concerns with the population's well-being, including factors that contribute to maintaining or improving an individual's life expectancy (Albert.2014). Health is defined by the World Health Organisation (WHO) as an individual feeling a holistic sense of well-being, preventing disease, prolonging life and promoting health through the organised effectors of society (Acheson report,1998).
Developed theories have argued that public health can be understood from different origins, socially determined: diverse cultures and backgrounds hold different views and values on what constitutes to good health and how disease should be treated. According to Naidoo and Wills (2010 p.61), public health and health promotion have grown from separate sources: however, the constant burden and awareness of modern health have thus produced the two determinants to be deemed as complementary parts, interrelating within current practice.
The World Health Organization (2017) clarifies that health promotion involves supporting individuals to take control of their own health; the definition highlights the importance of individual physical and mental well-being whilst also concentrating on other impacts of health such as social and environmental. While defining public health as aiding people to lead healthy lifestyles, while reducing their risk of threats by making beneficial lifestyle choices; to do so individuals have access to public health services free of charges such as GP consultations and vaccinations (WHO,2017). Financial strains and quality of care are factors which affect how the health service (NHS) runs health promotion and public health. With an ageing population, an increasing number of individuals are living unhealthy lifestyles because of factors such as poor Diet, smoking and increased alcohol consumption.
Varley and Murfin (2014) argue that the increased need for health and wellbeing promotion should be essential in a 'Organisations Design'. Evans, Coutsaftiki & Fathers highlight that health promotion in education must reflect on societal and environmental factors in the hope to change 'behaviours for the future' (2011 p.10-12). Both points emphasise that change is health promotion is prevalent in future improvements.
Nurses play a vital role in health promotion by providing support and direction with the aim to educate and change behaviours, (Kemppainen, 2012). The Royal College of Nursing (2018) states that nurses have a responsibility to provide effective holistic care through understanding the wider determents affecting a patients' health and impacting on their lifestyle choices. Within Nursing, values are expected to be upheld to promote health and well-being of patients. Professionals must adopt a holistic caring approach to provide patients with a greater depth of understanding and education on their health. Nurses should be able to Identify public health priorities to be able to encourage wellbeing and reducing poor health, through supporting individuals throughout all life stages (Nursing and Midwifery Council, 2015).
Poor Diet is a factor in one in five deaths globally, with millions of people eating the wrong food for good health (Boseley, 2017). An article from the Guardian (2015) estimated that poor Diet is the biggest contributor to early death around the world, according to leading authorities on global disease. Red meat and sugar-sweetened beverages amongst the foods linked with 21% deaths globally. Eating a Diet low in whole grains, fruit, nuts and seeds and fish oils and high in salt raises the risk of an early death, according to an ongoing study by Global Burden of Disease (2018).
In the UK, Diet continues to be the leading cause for concern in public health and remains an obvious cause of avoidable deaths. Even though the statistics for poor Diet in younger adults have decreased, Diet in the over 65 remains a growing concern. With Diet now the number one factor driving poor health (ahead of smoking) a study by Public Health England (PHE)(2017) found Diet to have caused 10.8% of illness in the UK compared with 10.7 %caused by smoking. A study by PHE (2018) confirms the UK population consumes too much-saturated fat and not enough fruit and vegetables. The average saturated fat intake for older adults (65+) is 12.5% of daily calorie intake, above the 11% recommended maximum.
The burden of Diet-related illness in the UK is estimated to lead to 70,000 premature deaths annually, which represents around 12% of the total number of deaths. An unhealthy Diet is strongly associated and linked with many chronic, complex conditions such as Obesity, Cardiovascular disease, Cancer and type II Diabetes. Unhealthy Diet in the over 65s is attributable to 5% of all hospital admissions. Diet has the highest impact on the NHS budget, costing around £6 billion per year, which is greater than alcohol consumption, smoking and physical inactivity (BMA, 2018). The social cost in the UK is £13 billion, including treatment of poor Diet related conditions and healthy eating campaigns (Department of Health, 2011).
Imbalances amongst social groups and geographical location are obvious; adults who live in deprived areas of the country with the lowest income are more likely to eat unhealthily. The highest percentage of these were amongst people who claim benefits, over 65s and people who live alone (Health and Social Care Information Centre, 2016). Over 65s are the chosen target audience to focus the health promotion intervention on in Guildford, due to the ageing population in Surrey and the rest of the UK. According to the office of National Statistics (2018), 18% of the UK's population is over the age of 65. Likewise, in Guildford, 18% of individuals are over the age of 65 with the percentage rising to 21% in ten years. Both the UK and Guildford's statistics prove that the population is getting older and prevalent that this age group be targeted.
Another intention for considering the over 65s and unhealthy Diets is due to the number of people who suffer from Chronic Obstructive Lung Disease. It is the third-leading cause of death globally, and both obesity and Diet appear to play roles in its pathophysiology (Nihgov, 2018). Public Health England (PHE, 2015) found that 25,000 people die from chronic obstruction each year, and about 86% of the deaths are caused by the effects of unhealthy Diets on immune response. This is a significant amount of people whose death could be prevented if more health promotion could have been done.
There are several factors which affect a person's Diet, which may include socio-economic factors, societal and social influences, living circumstances and employment status. Naidoo and Wills (2010 p.68) emphasise imbalances in health as a factor that could impact the choices made by over 65s about their Diet. Both explain how 'health inequalities' refer to, how those of a lower economic status, lower education or low-income level tend to die earlier or have reduced access to healthcare. For example, people who are financially stable would have more options to go for private health care if there is a long NHS waiting list for a procedure. DSM (2018) found that there appears to be an increase of elderly malnutrition in socially deprived areas. The study found that those elderly people from affluent backgrounds are more likely to have family that will intervene when they feel their Diet is becoming an issue. Socioeconomic factors could also affect Diet if an individual is not able to access healthy food and relying on microwavable meals rather than eating fresh produce. A report by Han and Powell (2018) states that individuals living in low social-economic households are more likely to eat additional calories from sweetened drinks and fast food because of lower prices. Whitehead and Dahlgren's Wider Determinates of Health Diagram Maps the relationship between the individual, their environment and health.
Drop-in sessions are the selected health intervention activities led by a student nurse in a local Guildford hospital. The drop-in session will be between 10am-6pm, located in one of hospital rooms on the main campus to make it easily accessible. The aim of the session is to empower and educate individuals with unhealthy Diets on the risks they are exposing themselves too. The student nurse would promote to the participants that improving Diet can have positive impacts on health; examples are healthier appearance, improved mental and physical health (Eat Aware, 2016), which will be shown through a presentation led by the student nurse. Information also on how to be smart with money when buying healthy food will provide knowledge and information about the choices they make and how it can contribute towards their finances and health, supported by the educational approach to promoting health (Whitehead and Irvine, 2010).
The drop-in session is based on the empowerment approach to promoting healthy Diet in the over 65s. The student nurse will act as an advocate for change, equipping service users with the motivation, information and skills to change their Diet. The empowerment approach will allow the student nurse to promote the need for the service user to take control of their own health, by identifying and meeting their own individual Diet needs. Working together with the student nurse to develop a 6-week food plan which relates to the service user's preferences and abilities will empower change. According to Thomson, S. (2014 pp. 37-38) the food plan will allow them to gain the knowledge and skills to make positive lifestyle changes.
The empowerment approach is ideal to use on the over 65s as the student nurse can provide them with useful advice and the encouragement to take control of their Diet. Tones and Tilford's empowerment model (2018) of health promotion explain how health education is the track to all health promotion activity's. Even if the empowerment approach is strong, the student nurse may struggle with low self-esteem and find it difficult to interact with a large group of people. To help promote empowerment the student nurse can invite a volunteer speaker to talk about their experiences with an unhealthy Diet. However, it can be challenging for a student to have the connections to find someone willing to share their experiences.
An additional way to empower clients is by delivering education to enable them to make informed choices. Educating patients on the links between poor Diet and diseases could allow patients to make better-informed decisions about their health. The student nurse can provide educational leaflets in the drop-in sessions provided by the NHS 'Eating Well Guide' (Public Health England, 2017; NICE, 2013). The leaflets are free and feature loads of information involving the positives of maintaining a healthy Diet as well as services and support which can be accessed (Public Health England, 2017). The student nurse can ensure that the drop-in sessions feature diagrams and methods to change Dietary habits.
Student nurses have responsibilities which should be upheld to demonstrate safe practice, following codes of conduct by the Nursing and Midwifery Council (NMC) and the Department of Health guidelines. The NMC states that nurses need to promote health and wellbeing holistically. NICE published a guideline encouraging individuals with poor Diet to seek help and support change by educating them that Diet changes can decrease the possibilities of developing conditions and related illness (NICE, 2018). Both responsibilities should be followed throughout public health promotion as a healthcare professional, it is important to follow these guidelines to effectively practice and promote public health and wellbeing.
The effectiveness of the intervention will be assessed by setting the participants a quiz to complete before and after the drop-in session. The quiz offers participants the opportunity to answer questions, strengthening their knowledge and highlighting any areas which lacked information. The student nurse can compare the knowledge of participants from before and after the session to evaluate the effectiveness of the approach taken. Evaluation allows the participant to evaluate what they have learnt about their health and lifestyle choices, allowing them to strive to improve their Diet. Unfortunately, there is no way of monitoring the long-term effect of the drop-in session but the importance was not just to reduce unhealthy Diets connection to early deaths, but also for the student nurse to take a successful leading role in health promotion, with no additional funding.
Overall, the Diet intervention carried out by a student nurse has proven a necessity to public health within the aging population of Guildford, ensuring individuals with poor Diet are considered holistically and social factors are considered to promote a healthy lifestyle.
Reference list
Acheson report 1998. 2018. Healthorguk. [Online]. [10 April 2018]. Available from: http://navigator.health.org.uk/content/independent-inquiry-inequalities-health-report-'acheson-report'-was-published-november-1998
Albert, Steven. M (2004). Public health and aging. (1st ed.) New York: Springer publishing company 
Bma, . 2018. BMAorg. [Online]. [12 April 2018]. Available from: file:///C:/Users/Maria/Downloads/Obesity and dietary related illness in the UK.pdf
Boseley, Sarah 2017. The guardian. [Online]. [11 April 2018]. Available from: https://www.theguardian.com/society/2017/sep/14/poor-diet-is-a-factor-in-one-in-five-deaths-global-disease-study-reveals
Dahlgren G, Whitehead M. (1991) Policies and strategies to promote social equity in health. Stockholm: Institute for future studies. https://core.ac.uk/download/pdf/6472456.pdf (18 April 2018)
Dsm. 2018. Talking Nutrition. [Online]. [16 April 2018]. Available from: https://www.dsm.com/campaigns/talkingnutrition/en_US/talkingnutrition-dsm-com/2014/06/socioeconomic_status_nutrient_intakes.htm
Dsm. 2018. Talking Nutrition. [Online]. [16 April 2018]. Available from: https://www.dsm.com/campaigns/talkingnutrition/en_US/talkingnutrition-dsm-com/2014/06/socioeconomic_status_nutrient_intakes.htm
Evans Daryl, Coutsaftiki Dina & Fathers Cpatricia (2011). Health Promotion and Public Health for Nursing Students. (1st edition ed.). England: Learning Matters. (Page, 10-12)
Evans, D., Coutsaftiki, D., and Patricia Fathers, C. (2011) Health Promotion and Public Health. Place of publication not identified: Learning Matters Ltd.
Hayter, cassie. 2018. Onsgovuk. [Online]. [12 April 2018]. Available from: https://www.ons.gov.uk/peoplepopulationandcommunity/populationandmigration/populationestimates/articles/overviewoftheukpopulation/july2017
Kemppainen, Virpi 2012. Nurses' roles in health promotion practice: an integrative review. Health Promotion International. 28(4), pp. 490-501.
Linsley, P., Kane, R., and Owen, S. (2011) Nursing for Public Health – Promotion, Principles, and Practice. United States: Oxford University Press Inc., New York.
Naidoo, Jennie & Wills, Jane (2016). Foundation of health promotion. (4th ed.) England: Elsevier publishing company p.61
Naidoo, Jennie & Wills, Jane (2016). Foundation of health promotion. (4th ed.) England: Elsevier publishing company p.68
Nihgov. 2018. PubMed Central (PMC). [Online]. [14 April 2018]. Available from: https://www.ncbi.nlm.nih.gov/pmc/articles/PMC4130708/
NMC, . 2018. NMC guidance. [Online]. [10 April 2018]. Available from: https://www.nmc.org.uk/standards/guidance/
Nursing and midwifery council. 2015. Nmcorguk. [Online]. [11 April 2018]. Available from: https://www.nmc.org.uk/globalassets/sitedocuments/nmc-publications/nmc-code.pdf
Office for National Statistics. (2017) Overview of the UK population: July 2017. https://www.ons.gov.uk/peoplepopulationandcommunity/populationandmigration/populationestimates/articles/overviewoftheukpopulation/july2017 (16 April 2018)
Oupcom. 2018. Tones and Tilford's empowerment model. [Online]. [18 April 2018]. Available from: https://academic.oup.com/her/article/17/3/376/658585
Public interest . 2018. Cspinetorg. [Online]. [12 April 2018]. Available from: https://cspinet.org/eating-healthy/why-good-nutrition-important
Rcnorguk. 2018. The Royal College of Nursing. [Online]. [11 April 2018]. Available from: https://www.rcn.org.uk/professional-development/publications/pub-005587
Surrey County Council. (2015) Guildford and Waverley CCG Health profile 2015. Pg 8-10. https://www.surreyi.gov.uk/get/ShowResourceFile.aspx?ResourceID=1612 (16 April 2018)
Varley and murfin . 2014. Englandnhsuk. [Online]. [10 April 2018]. Available from: https://www.england.nhs.uk/wp-content/uploads/2014/06/mecc-guid-booklet.pdf
Who. 2007. Whoint. [Online]. [8 April 2018]. Available from: http://www.euro.who.int/en/health-topics/Health-systems/public-health-services
Who. 2018. Whoint. [Online]. [8 April 2018]. Available from: http://www.euro.who.int/en/health-topics/Health-systems/public-health-services
Who. 2018. Whoint. [Online]. [8 April 2018]. Available from: http://www.euro.who.int/en/health-topics/Health-systems/public-health-services
Wwwgovuk. 2016. Health and social care information center. [Online]. [14 April 2018]. Available from: https://www.gov.uk/government/organisations/health-and-social-care-information-centre
Wwwgovuk. 2018. Public health England. [Online]. [12 April 2018]. Available from: https://www.gov.uk/government/news/phe-publishes-latest-data-on-nations-diet
Wwwgovuk. 2018. Public health England. [Online]. [12 April 2018]. Available from: https://www.gov.uk/government/news/phe-publishes-latest-data-on-nations-diet
Wwwgovuk. 2018. Wwwgovuk. [Online]. [24 April 2018]. Available from: https://www.gov.uk/government/organisations/office-for-national-statistics
1