Real Estate: Comparison In Different Countries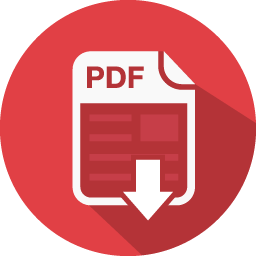 Market #1 – United Kingdom
Present conditions are in the market, credit restraints and economic growth conditions
UK house prices continue to rise, at least in nominal terms. But uncertainty about Brexit and the upcoming general elections are now clouding the housing market outlook. The average price of homes in the United Kingdom rose 0.3% to $ 276,968 US during the year. London recorded the largest housing price decline of 1.7 in 2019, with double-digit declines for some high-end properties in central London. Despite these declines, London prices are still over 50% above peak levels in 2007. The Outer Metropolitan Area around London and the Outer South East also recorded house price declines of 1.5% and 0.6%, respectively. The highest price increase was recorded in Northern Ireland, as house prices rose 3.4% in the third quarter of 2019 (adjusted for inflation by 1.5%). It was followed by Wales (2.9%), the North West (2.5%), the West Midlands (2.1%), the North (2%) and East Anglia (1, 7%). The regions with lower price increases are Scotland (0.8%), the South West (0.5%), the East Midlands (0.4%) and Yorkshire and Humberside (0.1%) ). Demand continues to decrease in 2019, residential real estate transactions decreased by 1.1% compared to the previous year, after annual decreases of 2.3% in 2018 and 1.2% in 2017. However, the chronic housing shortage will prevent a significant drop in prices. Real estate transactions are expected to drop by around 5% in 2019 compared to the previous year. October was full of political twists and turns, and with the lingering uncertainty of Brexit, many buyers and sellers have taken a 'wait and see' approach. The UK economy is expected to grow 1.3% this year, up from 1.4% in 2018 and the slowest pace since 2012. There are no restrictions on foreign ownership of UK properties. Annual house price growth in the UK was 4.5% in January 2017, slightly higher than annual house price inflation of 4.4% in January 2016 before the referendum.
Issues
The UK housing market is at its lowest point since the global financial crisis a decade ago, as uncertainty over Brexit discourages buyers. The weakness of the United Kingdom was reflected in international markets against the backdrop of political instability and slowing global economic growth. In the United Kingdom, sales volumes of residential and commercial properties have been reduced by the Brexit uncertainty since June 2016. While prices continue to rise on average in the United Kingdom, the growth rate has slowed down. Average house prices in the UK rose 1.2% over the year to May 2019, up from 1.5% in April 2019, according to the latest figures from the ONS.
Compare and Contrast to US
The United States and the United Kingdom are two of the strongest economies in the world and it shows in all industries and all market sectors. Real estate is no exception. Fueled by record high rates of legal immigration, the two countries are experiencing a sharp increase in demand for quality housing. Latest estimates suggest that 37 million people move to the United States each year, while the foreign-born population in the United Kingdom almost doubled from 2004 to 2017. But despite these similarities, trends vary from one region to another and each local property The market evolves in different ways, depending on factors such as size, economic growth and quality of life. Experts predict that rising house prices are a clear sign of a new bubble. As the economy remains strong, supply cannot keep up with demand, which could lead to a price increase of 3.1% and an increase in the volume of transactions by 1%. Housing affordability is at its lowest level since 2008, which means, for large cities, an increase in the number of overvalued properties. At the same time, developers cannot build new homes fast enough to keep up with demand, so the rental market is at an all-time high. Despite rising house prices, demand for mortgages is stable, especially for mid-range and high-end properties. Meanwhile, the UK property market is currently facing a steady fall in house prices, continuing a trend that started after the Brexit vote in 2016. Despite Brexit concerns, technology and innovations are stimulating the property market and the PropTech trend is more visible than ever. The outlook is not too bright for office investment, which will most likely drop moderately in the event of a "no deal" Brexit, but experts do not expect challenges in the residential market sector. Student rentals and accommodation are indeed increasing and customers are benefiting from lower prices. Although large cities are the engine of economic growth in the United States, their popularity with homeowners is slowly starting to fade, mainly due to high prices. More and more people are choosing to settle in the suburbs and experts talk about the trend of 'second cities' – cities outside large cities attracting young people. At the same time, small town residential markets have accelerated, and Scottsdale, in Maricopa County, Arizona, is one of the best examples. Home prices in North Scottsdale rose 8.5% due to the city's economic growth, while San Francisco no longer counts as an ultra-premium residential market. The uncertainty brought about by Brexit has affected various sectors of economy but, at the same time, it has created many opportunities for wealthy foreign buyers, who are benefiting from the fall in the pound sterling. London remains the largest property market in Britain, despite the political climate, rental prices are rising. However, the 'second cities' are also visible here and this has nothing to do with Brexit. How much American buyers avoid large metropolitan areas, Millennials are also starting to avoid capital in search of more affordable markets. The regions with the highest growth in the past year are the East Midlands (2.25%), Yorkshire & Humber (1.50%) and the West Midlands (1.48%).
Market #2 – China
Present conditions are in the market, credit restraints and economic growth conditions
Rising house prices are slowing in the largest cities in China. But they always resume in regional centers. The average price of new homes in 70 Chinese cities increased 10.78% year-on-year in June 2019. The recent national price growth was even faster than six months ago, because 2018 ended with a house price increase of 9.7% in December 2018. In June 2019, new home prices rose in 63 of 70 cities, up from 67 cities in May. Most of the price increases were felt in the second and third tier cities, while the four first tier cities recorded lower price growth, with an average increase of 0.2% from the previous month. The decline in growth reflects the growing expectation of further tightening measures. As many as 251 property restriction policies were announced in the first half of this year, 31% more than the same period last year. Among the top four cities, Shenzhen experienced the largest increase in house prices in June 2019, as house prices rose 0.5% from the previous month. Shanghai and Guangzhou both recorded growth of 0.3% m-y-m. In contrast, Beijing experienced a slight price drop of 0.1% from the previous month, according to the NBS. In Shanghai, the price index for second-hand houses barely increased by 0.08% during the year until June 2019, an improvement compared to the drop of 1.8% over one year in June 2018, according to Ehomeday. Average residential property prices in China are expected to increase by 6% in 2019 compared to the previous year, according to a Reuters poll released in August. The forecast was slightly higher than the 5% projected in the last survey conducted in March, but it is significantly slower than the gain of 9.7% observed in 2018.
Issues
It is fair to say that China is facing a housing market bubble in the sense that house prices are far beyond people's affordability. The price-to-income ratio in cities like Beijing and Shanghai is around 23, which means that the average household would have to work for more than two decades, without spending, to buy a house. Some analysts even predict that the Chinese economy will implode, including a collapse in housing prices, with or without external challenges such as the trade war with the United States.
Compare and Contrast to US
The American housing market is very different from that of other countries. For example, unlike most countries, mortgages in most of the United States are non-recourse loans, which means that borrowers can default on their loans and simply withdraw while the lender takes the loss. Many investors in the United States have taken out speculative loans on homes they could not afford. In China, lending standards have not slackened. There are no subprime mortgages with minimum down payments. Chinese buyers must deposit at least 30% and often more than that for a second home. They also cannot get away from their debts easily because they do not have the non-recourse loans that have allowed US underwater borrowers to wash their hands of their housing debt. Mortgage securitization, a major factor in the global financial crisis, is also less common in China than in the United States. Overall, the Chinese housing boom lacks the leverage that accelerated the housing bonfire here. In addition, compared to the housing market in the United States, the housing market in China is relatively young and represents a smaller part of the economy. Home ownership only took root in 1998, when the Chinese authorities began to eliminate the state-run housing system. Finally, the main difference in China is that most of the risks lie with real estate developers and local governments, who have borrowed excessively and left many cities with an oversupply of housing. In fact, income from the sale of land accounts for about a third of local government revenue, and many local government finance vehicles use the land as collateral for their loans. Bad debts could arise in the future if banks tighten their loans and demand for housing and land slows.
Market #3 – India
Present conditions are in the market, credit restraints and economic growth conditions
The housing market in India remains weak. Home sales and residential construction activity continue to decline. With the exception of Hyderabad, which posted impressive double-digit price growth in 2019, prices were largely flat in other major cities. In addition, India's economic growth is slowing, undermining its probably overvalued real estate market. In 2018, the National Housing Bank's composite price index for housing for 50 cities increased by 3.9%, after increases of 3% in 2017, 6.4% in 2016, 5.6% in 2015 and 1.1% in 2014. However, once corrected for inflation, house prices actually fell 1.2% in 2018 compared to the previous year. Residential construction activity is down. In 2019, only 37,852 housing units were launched, down 47.4% compared to the previous year. With the exception of Gurugram, new launches took place in all other cities in 2019. Demand is also depressed. In 2019, home sales in the 9 main markets of India (including Ahmedabad, Bengaluru, Chennai, Gurugram, Hyderabad, Kolkata, Mumbai, Noida and Pune) fell 10.8% to 71,957 compared to the same period last year. Home sales may see some improvement in the near future, with the Reserve Bank of India lowering the repo rate to a record low. Banks have also lowered interest rates to pass on the benefits of passing on policies among home buyers. In the recently announced budget, the government also increased the deduction on the interest component of the mortgage to Rs 3.50 lakh on affordable housing. It would also trigger a new demand for affordable housing. Due to the recovery in sales, the inventory stock would also decrease. The real estate sector in India is expected to reach a market size of US $ 1 trillion by 2030 compared to US $ 120 billion in 2017 and contribute 13% of the country's GDP by 2025. Indian real estate has increased by 19 .5% CAGR from 2017 to 2028.
Issues
A combination of government reforms, falling demand and bad debt is hurting India's real estate sector. In a country that is growing as fast as India, this type of development is hardly or not surprising. The real estate market represents huge amounts of money, Mumbai being the 16th most expensive city in the world for housing. These huge sums of money also carry considerable risks. India is a country known for its corruption, which is very common in the real estate market where 30% of all transactions are made using black money.
Construction standards and regulations would be systematically ignored in order to complete projects on schedule to reduce costs. Acquiring permits involves a significant amount of bribes. Conditions for workers receive negligible attention, and this is only a general overview of the problems within the industry. India has recently been touted as the country with the worst record for default. This is also seen in the housing market, mainly in small towns and villages where employment is informal and, therefore, regular wages of workers are scarce. Often, they are unable to repay their loans. A loan that has been loaned but has not been repaid will fall into the category of non-performing assets, and average gross non-performing assets of housing finance companies are around 1.2% in India, compared to 0 .5 to 0.65% compared to last year. year.
Compare and contrast with the US
In India, interest rates on mortgage loans are very high compared to those prevailing in the United States. In India, capital appreciation in real estate investment is much higher than in the United States. In India, there is less transparency regarding transaction data in real estate transactions compared to that of the United States. In the United States, real estate can be purchased at a much more affordable price than the average income of a person, while the price of real estate has exceeded the affordability limits of an average person. In India, while buying a land for bears, one must be strong enough to counter the local mafia, compared to the United States. In India, protecting the vacant land of bears from unauthorized rocking and the Mafia is a big problem compared to the United States. Obtaining various authorizations from local organizations to develop your own land takes much longer than in the United States. To develop larger plots of land in India, you need political support, which is not the case in the United States. Many black money transactions occur on the real estate market in India, which is not the case in the United States. It takes a very long time, sometimes dozens of years, to resolve real estate disputes through the courts in relation to the United States. Clear land ownership has been difficult in India for the past few days, which is not the case in the United States.