Respect in Person-centred Nursing Care: Analytical Essay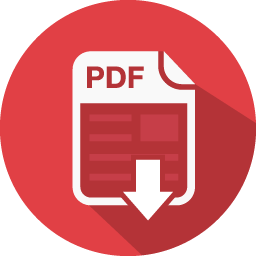 This assignment will outline the importance of the NMC (2018) code of conduct and how this is relevant to providing person-centred care in nursing practice. The main focus throughout the code will be the five-statements included in section one, prioritising people. In addition, this assignment will demonstrate how effective care is provided in nursing practice, and the importance of person-centered care throughout practice.
Person-centred care is caring for a service user holistically. This can be done by meeting a patients spiritual, emotional, social, mental and physical needs. McCance (2017) defines person-centredness as an approach created from the formation of relationships between all care providers, patients' and those important to them. Effective person-centered care ensures that patients are treated with respect, dignity and compassion throughout their care (McCormack and McCance 2016). In order to implement person centred care in practice, the patient must be central to their care and involved within their care planning. By applying this professional approach, it helps to build a trusting relationship with the patient, it can improve the outlook they may have for their own care and also helps to involve the individual's family in their care (Draper and Tetley 2016).
The nursing and midwifery council [NMC] (2018) is a fundamental code of conduct that nurses, midwives and nursing associates must adhere to in order to be registered to practice in the UK. The NMC Code consists of four themes, prioritising people, practice effectively, preserve safety and promote professionalism and trust. Each of these four themes must be upheld at all times in order to promote person centred care and ensures good practice is adhered to.
Section 1 of the NMC Code, prioritising people, recommends that nurses and midwives must treat people as individuals and uphold their dignity at all times. This can be done by ensuring that their rights are respected and ensuring the fundamentals of care is delivered to effectively (NMC 2018). Maintaining an individual's dignity consists of respect, privacy, autonomy and self-worth (Department of Health 2009). The dignity in care campaign was introduced by the Department of Health in 2006 to inspire people to take action in health and social care services to prevent practitioners from disrespecting service user's dignity (Department of Health 2009). Ethics is fundamental to nursing care as it ensures that each patient receives a high level of care as nurses must adhere to the ethical principles in nursing which consist of autonomy, beneficence, nonmaleficence, fidelity and justice (Burke 2019). Each healthcare professional must respect service users by upholding their dignity at all times and protecting patients' rights. By doing this is creates an environment of mutual trust and respect between the patient and nurse (Chadwick et al., 2016). A report shows that there is a lack of dignity in care system as a tenth of NHS hospitals did not meet basic respect and dignity standards to service users and there was a 15% lack of respectful care provided from 2,500 nursing homes (Age UK 2012). This can be improved across all healthcare sectors by ensuring that healthcare professionals are competent in their role and adhering to policies and procedures.
Section 2 of prioritising people advises that healthcare professionals must listen to patients and respond to their preferences and concerns. This statement advises nurses to respect when patients want to be involved in their own care and decision making (NMC 2018). An example of this Is when a person decides that they no longer want treatment or refuse care being provided to them and requests a do not attempt cardiopulmonary resuscitation (DNACPR). This is a decision that is made and recorded in advance from a service user It is completed and documented in the patients care plan when an informed decision is made between the patient and doctor (Resuscitation Council 2014). The DNACPR is a policy which is documented into a patient care plan to ensure healthcare professionals take the best action for the patient if a cardiac arrest was to occur. If a service user is unable to make the decision for themselves such as if they have no capacity or unconscious, the decision can be made from a healthcare professional that is responsible for their care. Family members can make the decision on behalf of the individual if they have been provided with legal power such as power of attorney and therefore can make the decision on behalf of the individual. Those who have a poor quality of life, if their health has deteriorated or have an irreversible condition, CPR could cause more harm to the individual and may not be successful, therefore, when discussing this with the patient it is important to evaluate these circumstances in order to promote beneficence and nonmaleficence (Resuscitation Council 2014).
Human Rights Act (1998) is designed to treat everyone equally and fairly with dignity and respect and has a duty to promote a person's human rights (Equality and Human Rights 2019). The human rights laws influence the treatment of patients when making their autonomous choice on regards to DNACPR, as Article 2 of the Human Rights Act protects people's right to life. If a patient's life is put at risk by chronic illnesses such as cancer, Article 9 of the Human Rights Act states that they have the right of freedom of thought, conscience and religion and therefore it is important to respect patients autonomy as it is their choice if they wish to refuse treatment or to refuse CPR (Equality and Human Rights Commission 2018). CPR itself can cause many implications such as rib fractures, damaged airways, internal bleeding and in long-term consequences brain damage from extended oxygen deprivation.
Statistics have proven that 1 in every 10 cancer patients who survive CPR will leave the hospital alive which means that 9 out of 10 people who survived CPR pass away soon after (Sehatzadeh 2014). As a healthcare professional it is important to evaluate the positives and negatives of this and how it can impact the patient. This can be done by educating patients about the affects this can cause as those who are elderly or chronically ill, it may cause more harm. In order to practice ethically, as healthcare professionals, nonmaleficence and beneficence must be adhered. Article 2 of the Human Rights Act states that everyone has the right to life and healthcare professionals must take appropriate steps to preserve life such as carrying out CPR and providing ethical practice. This links in with article 3: prohibition of torture, that no one should be subjected to torture however, those who are suffering with long term illnesses that cannot be treated, can suffer and live a painful life with limited mobility and therefore a DNACPR order may be in the best interests for that patient and it is important that the patient's wishes are respected (Griffith and Tengnah, 2017).
Section 3 of prioritising people advises nurses and midwifes to make sure that patients physical, social and psychological needs are assessed and responded to. This can be achieved by promoting an individuals' wellbeing, preventing ill-health and meeting the changing health and care needs of people during all life stages (NMC 2018). In 2015, a study was conducted in order to identify why people are living with long-term health conditions. 40% of the UK population in 2015, are living with long term health conditions such as asthma, cancer, heart disease and many more. This study discovered that healthcare professionals neglected patients' socioeconomic status which interlinked with their long-term health conditions. Throughout this study, when person centred care was provided, it educated the patients and helped them to understand the importance of self-management and because of this, the patients became or involved in the decision making and had an overall increased emotional and psychological understanding on how their health condition can impact their life (Eaton et al. 2015). According to Kitson et al. (2012), a patients' wellbeing can be easily overlooked in a busy healthcare setting. This can result in issues such as low esteem and poor relationships which can impact and deteriorate an individual's health due to neglected emotional wellbeing.
The fourth section of prioritising people suggests that health care workers must act in the best interests of people at all times. To ensure this is carried out effectively in practice, nurses must make sure they have received informed consent from patient and document it before seeking advice or carrying out any action (NMC 2018). This section links with the Mental Capacity Act [MCA]. This is a legislation which is set out for people who are aged 16 and over an indicates wither an individual can independently make decisions about their health, welfare or finances whilst ensuring they have the capacity to do so. The MCA focuses on those who have a disability, disorder or impairments that may contribute to them being unable to make decisions for themselves (Kelly 2019). DNACPR can pose ethical and legal dilemmas for healthcare professionals, patients and families. The importance of the MCA is to ensure that those who lack capacity, the next of kin can be appointed for power of attorney and therefore has the decision to decide wither or not to perform CPR. Or if there is a valid and advance decision to refuse treatment such as a DNACPR. It is important that healthcare professionals respect patient's wishes even if they do not agree with them themselves. If a patient has capacity, they should be offered the opportunity to discuss the positives and negatives of CPR whilst maintaining respect and dignity for the patient. If neither of these provisions are confirmed, the consultant then discusses the issue with the next of kin and the healthcare team to ensure it is a joint decision (Dudley 2016). Decisions that are made for MCA and DNACPR, should be made in the best interests of the patient and ensuring no harm is caused. The MCA states that each person must assume that the service user has the capacity to make a decision themselves, unless there is evidence to state otherwise and where possible, it is important to help people to make their own decisions. When caring for an individual, it is important to make an assessment of capacity before caring or treating someone (Social Care Institute for Excellence (SCIE) 2017). Capacity should also be assessed when an individual is unable to make a particular decision because their brain could potentially be affected by an illness or disability. This is implemented within practice when healthcare professionals follow legislation by respecting patient's wishes and promoting them to express their preferences for care and treatment. This includes asking what the patient would like to wear, what they would like to eat and what activities they would like to do. By doing this, it also helps to promote the service user's autonomy and helps practitioners to act in the best interest of the patient (NHS 2018). When working in the best interest of a service user, it is paramount that healthcare professionals consider the patients past and present wishes, feelings, beliefs and values and do not discriminate or make assumptions about someone's best interests on the basis of the patients age, appearance, condition or behaviour (SCIE 2017).
The final section of prioritising people of the NMC code focuses on the patients' right to privacy and confidentiality. Nurses encounter challenges in respecting the confidentiality of service users when information is disclosed on regards to illnesses, safeguarding or vulnerable people. Standard 5.5 of the code states professionals have a duty to share with people, their families and their careers, as far as the law allows, the information patients want or need to know abut their health, care and ongoing treatment in a sensitive manner that patients, families and carers can understand (NMC 2018). The legislation on confidentiality is standards which is set in place to ensure that all patients information is processed fairly, lawfully and transparently. Service users entrust and confide in healthcare professionals to respect their privacy and act appropriately when providing care. In some circumstances, patients may lack competence in this due to severe illnesses or may be unconscious, but this does not devalue the duty of care that should be provided when delivering person centred care (Department of Health 2003). Providing professionalism and trust in the relationship between a patient and nurse ensures there is no risk of breach of confidentiality and prevents inaccurate information (Dint and Gastmans 2013). Where there is trust, it begins the process of a therapeutic relationship between the service user and patient end entails best possible care is provided to the patient in their time of need. Without a basic level of trust, care cannot be utilised fully, and concerns may not be disclosed which can make treatment and care planning difficult (Rhodes, Campbell and Sanders 2015).
To conclude, to act in the best interests of a patient, it is paramount that any concerns are reported to promote the welfare and safety of the individual. Healthcare professionals have a duty of care to patients and must adhere to organisational guidelines to ensure that the situation is handled with beneficence and the desire to do good by taking positive actions. By ensuring the patient is central to their care, it helps to develop a therapeutic relationship and ensures patients have a good care experience and involved in their own care to promote positive outcomes.
References
Age UK. (2012). lack of dignity in care system. Available: https://www.ageuk.org.uk/latest-news/archive/lack-of-dignity-in-care-system/. Last accessed 3rd November 2019.
Alene Burke. (2019). Ethical Practice. Available: https://www.registerednursing.org/nclex/ethical-practice/. Last accessed 07th December 2019.
Department of Health. (2003). Confidentiality. Available: https://assets.publishing.service.gov.uk/government/uploads/system/uploads/attachment_data/file/200146/Confidentiality_-_NHS_Code_of_Practice.pdf. Last accessed 7th December 2019.
Department of Health. (2009). Final report on the review of the Department of Health Dignity in Care Campaign . Available: https://www.dignityincare.org.uk/_assets/Opinion_Leader_Final_Report_to_DH.doc.pdf. Last accessed 01 December 2019.
Dint, L. and Gastmans, C. (2013). Trust in nurse-patient relationships. Nursing Ethics, 20(5), pp.501-516
Dudley, W. (2016). MCA Dilemma: DNACPR orders (Do Not Attempt Cardiopulmonary Resuscitation). [online] Dudleyccg.nhs.uk. Available at: http://www.dudleyccg.nhs.uk/wp-content/uploads/2017/02/DNACPR-decisions-Dec.pdf [Accessed 2nd December 2019].
Eaton, S., Roberts, S. and Turner, B. (2015). Delivering person centred care in long term conditions. BMJ, 350(10), pp181
Equality and Human Rights. (2019). Human rights in health and social care | Equality and Human Rights Commission. [online] Available at: https://www.equalityhumanrights.com/en/advice-and-guidance/human-rights-health-and-social-care [Accessed 21 November 2019].
Griffith, R. and Tengnah, C. (2017). Law and Professional Issues in Nursing. 4th ed. London: Sage.
Jan Draper and Josie Tetley. (2016). The importance of person-centred approaches to nursing care. Available: https://www.open.edu/openlearn/body-mind/health/nursing/the-importance-person-centred-approaches-nursing-care. Last accessed 02 November 2019.
Kelly, R. (2019). The Mental Capacity Act Northern Ireland 2016 | Royal College of Nursing. [online] The Royal College of Nursing. Available at: https://www.rcn.org.uk/news-and-events/blogs/the-mental-capacity-act-northern-ireland-2016 [Accessed 05th December 2019].
McCormack, B. and McCance, T. (2016) Person-centred Practice in Nursing and Health Care: Theory and Practice. Chichester: Wiley-Blackwell.
NHS. (2018). Mental Capacity Act. [online] Available at: https://www.nhs.uk/conditions/social-care-and-support-guide/making-decisions-for-someone-else/mental-capacity-act/ [Accessed 4th December. 2019].
NHS. (2018). What end of life care involves. Available: https://www.nhs.uk/conditions/end-of-life-care/what-it-involves-and-when-it-starts/. Last accessed 21st November 2019.
NMC. (2018). The Code. Available: https://www.nmc.org.uk/globalassets/sitedocuments/nmc-publications/nmc-code.pdf. Last accessed 01 November 2019.
Resuscitation Council (UK). (2014). FAQs DNACPR. [online] Available at: https://www.resus.org.uk/faqs/faqs-dnacpr/ [Accessed 20th November 2019].
Rhodes, P., Campbell, S. and Sanders, C. (2015). Trust, temporality and systems: how do patients understand patient safety in primary care? A wualitative study. Health Expectations, 19(2), pp.253-263
Ruth Chadwick, Win Tadd & Ann Gallagher (2016). Ethics and Nursing Practice. 2nd ed. London: Palgrave . 21-23.
Sehatzadeh, S. (2014). Cardiopulmonary Resuscitation in Patients With Terminal Illness: An Evidence-Based Analysis. [online] Hqontario.ca. Available at: http://www.hqontario.ca/Portals/0/Documents/evidence/reports/eba-eol-cpr-1411-en.pdf [Accessed 21 May 2019].
Social Care Institute for Excellence (SCIE). (2017). MCA assessing capacity. [online] Available at: https://www.scie.org.uk/mca/practice/assessing-capacity [Accessed 4th December. 2019].
Tayna McCance. (2017). Person-Centred Practice. Available: https://nipec.hscni.net/download/presentations/past_presentations/2017_presentations/conf_march_2017/Prof-Tanya-McCance-Presentation-080317.pdf. Last accessed 8th December 2019.