Revealing The Issue Of Copyright Infringement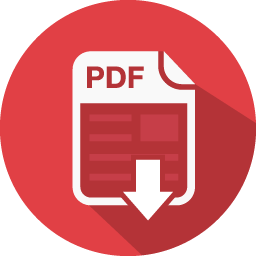 It's incredible to think that in this modern day of age, ICT has improved severely and has surely did contribute to shaping the world, including our generation today. Technology has made our lives much simpler. Sadly, technology is the most prominent cause on the occasion of the changes of ethical behaviour in humans. Ethical behaviour is really important, because it is what individuals think are good values, since it demonstrates respect for key moral principles. These moral principles can include honesty, fairness, equality, dignity and diversity. Throughout the years, the ethical behaviour of humans has changed drastically ever since technology (ICT) has first developed and has introduced new ethical problems. A recent study determined that the transforming power of science and technology within the evolving knowledge society is linked ethical problems (Rocci Luppicini, 2010). This states that technology has the power that enables people's mind to change differently. That is because, in technology, there is the internet. The internet is a global computer network that provides a variety of information and communication facilities using protocols. However, the internet can be some of the dangerous places to be as what lurks inside are criminals. As the internet provides free space for users to boast about their ideas, there are criminals roaming around which is definitely far from new, but what these criminals are doing are unjust able as they're breaking the copyright infringement law, by stealing unique, different works in the internet without commissions, permissions or either interferences. Hence, this is a big issue because every human has the right to own what they have.
Firstly, if someone is interested in making a blog, making a video, putting a presentation and even posting their own tiny drawing that came from creativity. Learning about copyright infringement is certainly important as you have rights to understand how it works. Just as long as people have their own rights to claim their own ownerships to their own works. You may be using a copyrighted work that could get you a warning strike. Anything that is subsequently done could easily get somebody or a victim in trouble. Thefts can be anywhere and anyone can be one if they do not know about copyright.
Because in the internet, it is known that people who tend to copy other people's creations without demonstrations can cause a harm in their ethical behaviour that are for good values, here are types of ethical behaviours that are related to copyright infringement and are correlated to issues regarding that specific topic. Ethical behaviour are moral principles that includes honesty, fairness and equality, dignity, diversity and individual rights.
Based on a psychological perspective on ethical behaviour and decision making. Honesty is related to an individual whose moral self can be threatened or not. When individuals aren't to be engaged in honesty and violate that ethical behaviour, they compensate in a manner that is consistent with threat, (DeCremer, 2009). That can be things like copying other's works and claiming that it is theirs although it isn't theirs, nonetheless, that is ridiculed as copyright infringement. The idea that this is obtained because people are not more honest is because of the internet. When people see things that they like on the internet, they can get emotions off from it, which can have an impact towards their self-esteem. People who tend to have a high self-esteem would not get jealous and try not compare themselves. They will accept that it is just a normal picture. As study shown, people who have a low self-esteem will tend to measure themselves with the picture and give a self-evaluation. They will also tend to try and make that picture of their own (Cooper & Duncan, 1971).
Another ethical behaviour that is observed to be one of the causes from theft and stealing, is having individual rights because many people do not know about individual rights. People are known to steal because they don't know about the rights of people to own their own creations. They don't know that people have their rights to prohibit anyone other than the author from using works without permission. In the digital world, it's understood that copyright plays an effective role as a protection for the authors who have been copied by thefts (Sinha & Mahalwar, 13)
Copyright infringement has been one of the many causes to many legal penalties that has been avoided by criminals. According to Judy Anderson, copyright infringement from the dictionary's derivative view means the act of using the words of another without giving the originator credit (Judy Anderson, 1946). It happens quite easily nowadays, identifying the causes, it happens when a person illegally reproduces some other person's work, it is also called theft and an act of copying. On some occasions, the person who copies the work could get more recognition more than the person who originally did the work and which they should've been getting all the entitlement and recognition for which can be quite damaging and frustrating for the victim. The criminal who does this can start by doing so many things, as long as they're copying the work and reposting it.
Most copyright claims can easily be prevented by reporting the theft, but if it's a vicarious company, it may be tough and misconducted for many aspiring creators. Many issues towards this are identified, and they are of such examples in many different categories, which can be copyright towards music, art, scientific research and many more. An issue regarding the copyright towards music happens every occasionally, because artists tend to get many ideas from others, but can get sued over those ideas where people think they are copying work, which they aren't. In spite of this, artists could copy official work from other brocading artists and can potentially get more recognition than them and it is not suspected. On August 20th, Netflix and their production partner, Jerry Media was struck with copyright infringement when it is found that they have been stealing videos from an unaffiliated filmmaker without any license fees and have been supposedly using them in their award-nominated Fyre Festival documentary. Aside from this contradiction, Netflix is still being nominated for the Emmy Awards (The Fashion Law, 2019). This issue expresses the positive and negative impact that copyright infringement can do. The positive impact we can gain from this is that Netflix was struck by copyright from the fact that they use a created work by an unnoticed content creator by using their videos for their documentary, which got more attention than the original video. However, because Netflix is a huge successful company, the copyright infringement that has been reported towards them wasn't effective towards them. Another issue which identifies copyright infringement is in the music industry. Copyright is very common in the music industry. It is a widely discussed topic since several years. In fact, it changed thousands of music labels subsequently. One of the examples is from Drake who dropped his new extended play on January 9th 2018 with his most bopping song, God's plan. It was treated as a surprise when he was accused of stealing the cover art for his extended play's cover used for his release (Images, 2019). Other than this, Drake was accused of stealing another artwork from another rapper, Rabit. Because of this, Rabit noticed an apparent similarity to his 2015 tour poster. From this, we can point out that what Drake has done, made a huge impact to Rabit who had his logo stolen from, this exceeds problem for copyright infringement theft and that anyone is capable of copying anything. Because of this, Drake was accused of copyright but his label has not spoken anything about this yet. People that use embedded content for commercial use are breaking their own ethical values nevertheless. People could easily get away with copyright strikes, and that is the scary thing about copyright infringement throughout the internet. You can find pictures everyplace that may be from some people, but you'll never distinguish them if it is theirs.
In the culture of fear and doubt, it's been acknowledged that in order to reuse another person's material with permission and recirculate it, they must use Fair Use. According to research, fair use in definition means copying a work for just half of it, in your own style but for a limited purpose (Aufderheide & Jaszi, 1992). Fair use is a a way a person can be against copyright infringement and it's heavily important as it subjects a way of using a person's work in an act of kindness proceeding towards them. Some owners tend to use fair-use as an ownership in their works other than copyright. It is often known that copyright infringement can give you a big time in jail. There is such things known as civil lawsuits that are able to make a person go to jail from supposedly reproducing a material and otherwise profiting from a copyrighted material or most importantly a financial restitution. One of the examples from this civil lawsuit is that it can lend someone a place in jail is by copying things that are huge in profit, taxes and price, such as recording a film in the cinema, then publishing them off in a website for others to watch for free. The result of that is a minimum of 5 years in jail and $260,000 USD to pay in price because there wasn't fair use license to watch the movie, therefore, watching the movie is known to be as an infringement of the publisher. There was a news that happened in September 11th 2006, which was about a software pirate, named Nathan Peterson. He was from Antelope Acres of California who got 87 months in Jail just because he pleaded guilty to two counts of criminal copyright infringement. At the time he owned a company and when he was got into jail, his company went bankrupt immediately afterwards and had to pay $5,000,000 USD in debt (Gross, 2019).
In this day, it's more intense to secure copyright rights which can be exceptionally essential to protect rights of those thinkers, writers and visionaries. Copyright can also be more likely used by day to day artists in order to protect their art and visionary creations. It can be harsh when you know the reason why highly expensive exhibits are put in museums, so that they could be far from the hands of thefts. Because of this, thefts can create visionaries that implicate those art created by real artists, to make it look-alike and then sell them. This can be also struck by copyright. It has been stated that there was once a art dealer named Timothy Sammons who is going to face 4 to 12 years in prison after been known to steal tens of millions of dollars from clients through his Upper East Side dealership by crafting artwork by himself that is similar with paintings made by high-profile artists like Marc Chagall and Pablo Picasso and selling them for tens to thousands of dollars. He was 63 years old and pleaded guilty for grand larceny on July 2nd 2019 (Artsy, 2019). Like examinations, artworks can't be copied, it will automatically result in having to pay fine expenses which included in staying a decade in jail. People who do not read copyrights would not know about this.
In order to resolve this problem of properties having to be copied by thefts and having it change towards their ethical behaviour, even in technology, it needs to be more taught in schools, especially about copying. Because plagiarizing could eventually lead to juvenile, having to pay for fines and unequal jail-time. It needs to be taught that every human being is accepted to have their own ideas, it doesn't mean they have to copy another person's idea to gain more recognition because every content and creation is unique. Everyone is born with creativity, thus they need to use it to their maximum. As stated in the human rights, article 10: Freedom of expression, everyone has their own right to hold their own expressions in the internet or works of art and broadcasting, (Kearns, 2014). I also want to create a safe area, or something that is similar to social media where people can express themselves easily and create their own materials without it being copied or intervened.
In conclusion of this report, it matters when people try to copy materials. It does not work in the world of technology, the world as we know of in reality and such. Thefts are everywhere and each day, people's works are copied daily with no copyright infringement struck out. My goal is to operate a more safe area in the internet for people to express their own things without it getting copied and for more people to understand more about creativity and their own ideas. In order to be a digital citizen, I have to understand more about the causes and effects copyright infringement can do towards us and our ethical behaviours and values. This report shows information and news in which people are tolerated with copyright and I hope that people can learn and understand it to know that copyright can be caused by anyone.
References
Anderson, J. (1998). Plagiarism, copyright violation, and other thefts of intellectual property. Jefferson, N.C.: McFarland & Co.
Artsy. (2019). Art Dealer Sentenced for Cheating Clients Out of Tens of Millions. [online] Available at: https://www.artsy.net/news/artsy-editorial-british-art-dealer-swindled-clients-millions-faces-12-years-prison [Accessed 27 Aug. 2019].
Aufderheide, P. and Jaszi, P. (2018). Reclaiming fair use. Chicago: The University of Chicago Press.
De Cremer, D. (2009). Psychological perspectives on ethical behavior and decision making. Charlotte, NC: Information Age Pub., p.81.
Gross, G. (2019). Software pirate gets 87 months jail. [online] IT World Canada. Available at: https://www.itworldcanada.com/article/software-pirate-gets-87-months-jail/6768 [Accessed 27 Aug. 2019].
Images (2019). Drake Accused Of Stealing 'Scary Hours' Artwork. [online] Iheartradio.ca. Available at: http://www.iheartradio.ca/news/drake-accused-of-stealing-scary-hours-artwork-1.3575599 [Accessed 27 Aug. 2019].
Kearns, P. (2014). Freedom of Artistic Expression. London: Bloomsbury Publishing.
Luppicini, R. (2010). Technoethics and the evolving knowledge society. Hershey, PA: Information Science Reference.
Sinha, M. and Mahalwar, V. (2017). Copyright Law in the Digital World: Challenges and Opportunities. p.13.
The Fashion Law. (2019). Netflix and Jerry Media Are Being Sued – Again – for Copyright Infringement in Connection with Fyre Film — The Fashion Law. [online] Available at: http://www.thefashionlaw.com/home/netflix-and-jerry-media-are-being-sued-again-for-copyright-infringement-in-connection-with-fyre-film [Accessed 27 Aug. 2019].