Roles And Responsibilities Of Designers, Advisers And Regulators, Design Needs Of The Client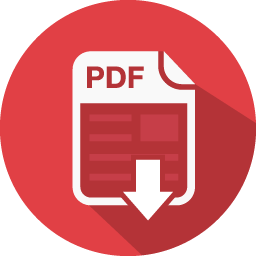 P1 -Describe the roles and responsibilities of designers, advisers and regulators associated with building design
A designer is an organisation or individual whose business involves preparing or modifying designs for construction projects, or arranging for, or instructing, others to do this. Designs include drawings, design details, specifications, bills of quantity and design calculations.
Some responsibilities of designers are make sure the client is aware of the client duties under CDM 2015 before starting any design work when preparing or modifying designs take in to account of any pre-construction information provided by the client (and principal designer, if one is involved) eliminate foreseeable health and safety risks to anyone affected by the project (if possible), take steps to reduce or control any risks that cannot be eliminated. Provide design information to the principal designer (if involved), for inclusion in the pre-construction information and the health and safety file. The client and principal contractor (or the contractor for single contractor projects) to help them comply with their duties, such as ensuring a construction phase plan Portable Document Format is prepared. Communicate, cooperate and coordinate with any other designers (including the principal designer) so that all designs are compatible and ensure health and safety, both during the project and beyond. All contractors (including the principal contractor), to take account of their knowledge and experience of building designs.
A regulator aims to prevent workplace death, injury or ill health. Their responsibilities are to provide advice, information and guidance. Raise awareness in workplaces by influencing and engaging. Operating permissioning and licensing activities in major hazard industries. Carrying out targeted inspections and investigations. Taking enforcement action to prevent harm and hold those who break the law to account.
An advisor is someone who will help the client especially in the early stages of construction and the building design. They will make sure that the client is doing everything correctly and also make sure that everything is in place financially and practically, making sure they chose good and well-established companies and overall making sure everything is in place for them so they do not face any major issues.
P2 -Identify the design needs of the client
The client's requirements for a building project might initially include a vision, mission and objectives for what they wish the project to achieve. At first they might be explored by a client when they identify a business need which might result in the requirement for a building project. A statement of need, might then be prepared which is a first attempt to describe the possible requirements of the project. This may or may not result in the development of a new business project, and even if a project is necessary, it may not require a new building. If the project does proceed, the client may then develop their requirements into a strategic brief. Initially, this just describes the client's requirements in sufficient detail to allow the appointment of consultants (such as an architect, engineers and so on). Once consultants are appointed, the strategic brief may be developed further to allow feasibility studies and options appraisals to be carried out. Once the preferred option for the project has been selected, the strategic brief is typically developed into a full project brief. This is the key document upon which the design for the building will be based.
P3 -Explain technical, environmental and legislative constraints on building design
Technical constraints usually refer to the processes involved in completing construction activities, and are often based on the practicality of building methods and standards. For example, in constructing a foundation, the site must be levelled before excavation can take place; then formwork and reinforcement can be placed before concrete is poured. Each task must be completed before the next can begin; therefore each task acts as a constraint on the next task. Other technical constrains may relate to construction tolerances, space required for builders work, available storage or handling areas, site access routes, coordination of services and so on. All these constraints will be linked to safety, health, and meeting building regulations and control needs, alongside the client's needs and any architectural aspects. Some will be very small and meaningless to some but can have a huge impact such as a floor covering, with a height of 25mm, which could mean the stairs will not work and you will need a new set of stairs to account for the extra 25mm of floor covering. Or the balustrades, which should have no opening larger than 100mm so a baby's head cannot fit through and the client wants to use steel wire with 200mm gap, requiring a complete redesign.
Legal constraints refer to the many regulations that the activities and practices on a construction project must comply with. These most commonly relate to employment law, safety requirements, planning and building regulations requirements, environmental requirements and so on. Complying with legal requirements can be very time consuming and requires a thorough understanding of complex, often bureaucratic procedures. However, failure to comply can have a considerable negative impact on a project, both in terms of delay, financial penalties, remedial works and even possible criminal proceedings. The 2 big laws are Town and country planning and Building Regulations. Any building must first gain planning permission and meet certain criteria for approval and planners can apply restrictions and ask for improvements to gain permission. With building regulations, we have a set of 'Approved Documents' which set out in detail a mix of prescribed and performance standards that the finished building must comply with. When compliance is reached a certificate is issued and the building owner can then get insurance on the building.
Environmental constraints include limiting factors concerning the use of sustainable or hazardous materials. Energy consumption and carbon emissions. Air water or ground pollution or contamination. Waste and water management. Noise, vibration and dust. Traffic and transport. Preservation of ecology. Resilience to climate change. Design for deconstruction and disposal. These can often overlap with legal constraints, but additional requirements may be set out in client environmental policies.
P4 -Explain the stages of the design and construction process in terms of the Royal Institute of Architects Plan of Work
The RIBA plan of work was revised in 2013 and comprises of eight separate work stages that each address a required phase of a construction projects progression, from inception through to completion. Each stage has clear tasks and outputs, which offer as both a process map and a management tool. This helps to ensure that work is carried out and completed to the high professional standard that is expected. Whilst an architect is not obligated to use this plan, it has become a sort of unofficial industry standard.
Stage 0: This is the first of the two new stages introduced into the 2013 edition, which strategically appraises and defines the project before a detailed design brief is created, for example in the context of sustainability, a refurbishment and/or extension may be more appropriate than a new build.
Stage 1 / Stages A and B: This stage deals with developing the initial project brief and any related feasibility studies to help enable the development of the concept design. It also involves the 'preparation tasks' such as assembling the project team and defining each party's roles and responsibilities.
Stage 2 / Stage C: Here, the initial concept design is produced in line with the design brief established in stage 1, and presented to the client. This is likely to be the first time they will see what the architect is proposing and as long as the briefing process was carried out and communicated correctly, it should be a very exciting meeting.
Stage 3 / Stage D and E: The concept design from stage 2 is further developed to meet the clients requirements in terms of liveability and how they propose to use the new spaces. Once completed, the planning drawings and documents (if required) will be drafted and submitted to the local authority for approval. Once approved, the building services and structural engineers design will begin development and enable a closer cost and project budget analysis.
Stage 4 / Stage E, F, G, H, I and J: The structural and building services packages are further refined allowing for any specialist sub-contractor design to be carried out, such as sustainable energies. The architect will consult with the local building regulations officer and prepare the detailed design package showing how roof, wall, floor and opening junctions meet along with the specification. The specification is best thought of as a recipe for how the building goes together, and will contain every essential ingredient to enable the contractor/builder to build the required proposed design. At the end of this stage, traditionally the project will be issued to the chosen group of contractors/builders for tender (normally a four to six-week period). Once the tenders are received, the quotations will be assessed and analysed before one is chosen ready to start the construction work stage.
Stage 5 / Stage J and K: During this stage the building is constructed in line with the drawings and information produced in the previous stages, and as described here will often be administered by the architect, helping to ensure a smooth construction process.
Stage 6 / Stage L: This stage facilitates the successful handover of the newly completed building, and involves the inspection of the completed works and any defects to be rectified before the production of certification required by the chosen build contract.
Stage 7: This is the second of the two new stages introduced in 2013 to the programme of works and involves a post-occupancy evaluation, covering the projects performance, outcomes and development. It is essentially an aftercare service.
P5 -Explain the purpose of the drawings required to support planning approval
Drawings are important when it comes to supporting planning approval. They are needed to be very accurate; they are important as they can show the exact measurements of all parts of the building and can give specific dimensions which could be required. It can show the location better and how it would look in the surrounding area and how much space it would take up. Even when It comes to showing how the parking for the building would be or what materials are used on and inside the building to show if they match the other buildings in the area.
P6 -Explain how design teams are organised
Design teams can differ but they generally include the building owner, project architect, mechanical engineer, electrical engineer, lighting designer, energy consultant, and contractor. The building owner is obviously the person who owns the building and is often the client. The project architect is in charge of coordinating a team effort to complete a project quickly and successfully. They create designs to meet client specifications, create and propose budget and time estimations, and act as an middle man between the client and the architect team. Mechanical engineers produce specifications for design, development, manufacturing and installing new or modified mechanical components or systems. Mechanical engineers need to be technically minded and able to demonstrate maths and scientific ability and have good problem-solving skills. Electrical engineers design, develop, and test electrical devices and equipment, including communications systems, power generators, motors and navigation systems. They also oversee the manufacture of these devices, systems, and equipment. A lighting designer is a professional whose role relates to interior, architectural and lighting design. It is their responsibility to design a lighting concept for a project that is both functional and appealing, with due consideration given to the health and wellbeing of the intended clients.
P7 -Explain the use of design processes to achieve final design solutions
Every design process is unique, and this generic step-by-step guide to the design process is indicative only. The number of steps varies depending on the complexity of the project and whether you're building a new home, renovating or simply making a few small home improvements.
Step 1: Preliminary research:
This first step incudes doing things such as, examining your current home and lifestyle, developing your design brief, deciding your baseline budget, exploring sources of professional advice for each stage of decision and also familiarising yourself with the advice in this guide to inform your brief.
Step 2: Choosing designer:
Choosing the right designer for your project is arguably your most important step on the path to your new home. Architects and building designers both need to be chosen, you need to make sure the choose the ones which suit your project the most and ones that are trusted or ones that you trust and have used before.
Step 3: Site analysis:
Visit the site with your designer to do a 'SWOT' analysis (strengths, weaknesses, opportunities and threats). This is your first opportunity to work with your designer to see if your objectives align. It can take the form of a paid consultation or can be part of the design contract outlined in the next step. On the site you should consider things such as, climate responsive design and site-specific variables, orientation, cool breeze access, solar access, views and soil type etc.
Step 4: Brief development, fee proposal and design process:
If your design contract was not signed earlier, it is usually signed at this step. If you are unable to proceed to contract confidently after discussing the designer's site analysis and fee proposal, consider seeking an alternative opinion from another designer. The brief you began in the preliminary research stage remains a 'living document' that is frequently updated throughout the design process as a record of your agreed decisions. It should also form the basis of the designer's fee proposal. Annex both to your contract with the designer.
Review your preliminary budget and your brief with your designer.
Ask your designer to review your preliminary budget in light of your brief to identify potential problems and suggest strategies to deal with them. Designers generally work within a range of costs per square metre. Size is the major determinant of cost but other variables include preliminaries (e.g. council, geotechnical and engineers fees), site difficulty (e.g. slope, access, fire hazard, wind exposure), the construction system used, number and size of wet areas (bathrooms, laundry and kitchen), services (cost of water, sewer and energy supply) and access (e.g. drive construction, materials transport distances, travel times for trades). Your designer should provide indicative costs for each sustainable feature in your brief and recommend additional ones that may be relevant for your site or climate. Apply life cycle costing to each item. In many cases, savings on utility bills exceed the additional costs, and often mortgage repayments, for these features. You will be saving money from the day you move in. 'Quarantine' these costings in your budget from the outset to ensure delivery at the end.
Step 5: Concept designs:
Designers often prepare several concept designs to communicate their thinking and allow you to assess them against your brief. They can range from a simple bubble diagram sketch on the back of an envelope, through to hand-drawn concepts of form and spatial arrangements. Analyse them in light of the information in the Passive design articles that apply to your climate zone and raise any questions with your designer. Concept designs should consider construction systems but not lock them in unless they are a fundamental component of your brief. The choice of high or low mass materials and the amount of mass required in floor, walls or roof to achieve thermal comfort varies depending on other design decisions including glass to mass ratios and heating and cooling systems.
Step 6: design development:
Through discussion with your designer, choose the concept design that best suits your needs. The designer then develops the concept into a preliminary layout. More than one concept can be developed in this way but each additional concept developed may increase design fees. This important stage usually includes preliminary room arrangements, window opening sizes and orientation, indication of indoor-outdoor flow, furniture layouts and preliminary choice of construction systems. Spend time visualising your household living in the design at this stage. The decision-making process for materials selection also progresses during this step as external and internal finishes are considered. Take this opportunity to identify sustainably sourced materials with low life cycle environmental impact.
Step 7: Final design:
Your final design should be based off of things such as, floor plan and building form, construction systems, window type, size and orientation, shading solutions, external finishes , heating/cooling system, major appliances, water systems, e.g. rainwater tanks and water recycling , landscape design, interior design and finishes etc.
Final design is often when budget overruns become apparent and cost reductions are then made. This point is usually the single greatest threat to the environmental sustainability of your home because sustainability features are often considered 'optional' and eliminated in the trade-off process even though they may have relatively low cost. These trade-offs are best managed by dividing your project into stages. Features you don't need right away can be built or added later. Include the sustainability features at the start and reduce your bills from the day you move in. These features are usually less expensive to incorporate in the initial build than to add later. Additional spaces or rooms designed into a total concept at the outset can be added cost-effectively when future finances allow. When both parties are satisfied with the design, submit the final design drawing to council for planning approval before design detailing, if a staged approval process is desirable. This approach can accommodate design changes required by council more cost-effectively. The alternative approach (combined planning and construction approval) is more expensive if council requires design changes, which need to be made to both sets of drawings.
All of these stages help lead to the final design solutions, the stages can vary depending how you wish to complete your project and what your project is, but this is one example of a design process that helps achieve the final design solutions.