Scholarship Essay Of A Junior At Boston University's School Of Hospitality Administration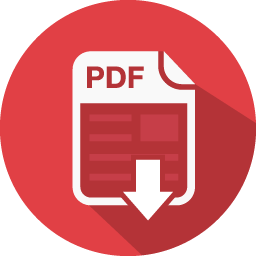 I am a junior at Boston University's School of Hospitality Administration. I am writing to thank you and express my gratitude for making the Arthur G.B. Metcalf Scholarships Fund possible. I was thrilled to hear that I was a recipient for this scholarship and deeply appreciate the contributions you have made.
Currently, I am pursuing a bachelor's degree in hospitality administration as well as a minor degree in business administration. After graduating, I plan to pursue a career as a hotel manager, overseeing different properties and being able to better guests' experiences. I had visited many college campuses in high school but never felt a true connection or sense of belonging until coming to Boston University. The lively atmosphere and diverse community here left a great impression and the variety of courses available helped me make the easy decision to commit to the school. Since coming to Boston University I have transferred to multiple colleges from the College of Arts and Sciences to Sargent, Questrom, and finally to the School of Hospitality Administration. I've learned valuable lessons from each school and met such inspirational dedicated students at each one as well. Each one I attended taught me something new not only for my education but about myself as well. As I struggled to declare a major I finally found the School of Hospitality and discovered my passion for socializing with others and being able to offer quality customer service.
I love all aspects of the hotel industry and hope to become a part of it so that I may help create memorable experiences for others. Transitioning from a small community in Long Island, New York to a large university located at the heart of a city, I was concerned about being unable to find a close-knit community among all my peers. However, within the first year, I met a great number of outgoing, friendly, and passionate people and befriended many from my freshmen and sophomore year dorms, my classes, and organizations such as the Korean Student Association and Hospitality Financial and Technology Professionals.
Boston University and its community have helped me grow as a person and become more confident. I had not taken many leadership positions in high school but was able to step out of my comfort zone and apply to be a part of the executive boards of both KSA and HFTP. I am proud to say I was accepted as an upperclassmen representative and treasurer and have been given the opportunity to contribute and participate to help make these organizations and their events even better. As much as I will miss Boston University and the memories that I have made here, I am extremely excited about graduating and being able to pursue a career in the industry I have been preparing for. I hope to be able to manage a hotel and test my leadership in helping improve people's experiences.
I am passionate about hospitality because I believe in the impact of greeting and treating people with kindness, making them feel welcome, and genuinely wanting to provide them with an excellent and unforgettable experience. I love helping people and want to be able to make an impact on others by providing exceptional service to those I meet. By awarding me the Arthur G.B. Metcalf Scholarship, you have allowed me to focus more on my education in pursuit of my future and aspirations. I have the amazing opportunity to attend a prestige school where I have been able to pursue an education about an industry I am passionate about. I am able to be a member of such a wonderful community and would never have had the chance to experience such an amazing college experience had it not been for your generous donation. Seeing my joy in college and the amazing opportunities that are offered, my sister has also decided to commit to this school. Your generosity has inspired me to help others and give back to the community. I hope one day I will be able to help students achieve their goals just as you have helped me.