Scholarship With Changi Airport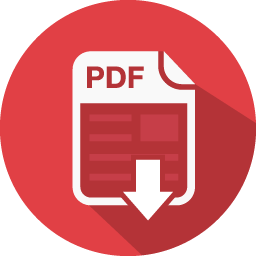 Since young, I have always marvelled at the highly efficient services provided by one of the largest transportation hubs in Asia. From interactive touchscreens located at the exits of washrooms to the highly systematised air traffic management, it is heartening to see how Changi Airport is deeply committed to serving its customers and enhancing everyone's travelling experience, chiefly through the use of high technology.
This has often made me wonder: what is actually going on behind the scenes in Changi Airport? I want to find out more and would love to be a part of this diverse group of employees who come together and take pride in serving the world's best airport. Having a keen interest in data science and cybersecurity, I yearn to realise and reach my true potential through using data in new ways to improve customer service and understand customers' needs better, as well as keeping our airport safe from cybersecurity threats. With the CAG scholarship, I believe my passion in these two fields will be greatly fuelled, and at the same time, it will give me a golden opportunity to serve the community to the best of my abilities and make Changi Airport a safer place for all.
I understand that there is a tremendous amount of planning and strategising involved in making Changi Airport what it is today, hence I would like to challenge myself to step out of my comfort zone and serve the world-class premier aviation hub. Through the CAG scholarship, I hope to be able to gain greater exposure to either data science and cybersecurity, as well as to make lasting contributions to the airport industry. If I am offered the scholarship, I will definitely do my utmost best in my job and research new ways to improve the current airport system, such as using data mining to predict flight delays more accurately, and ensuring the confidentiality of passengers' personal information is not compromised, just to name a few. Of course, I am also extremely keen on honing my skills through learning from the more experienced workers and view things from their perspectives. Overall, I believe that it will be an enriching and fruitful experience for me.
Over the years, my various leadership roles have equipped me with exceptional adaptability skills that will come in handy when I interact with other employees and people from all walks of life. I am eager to work with like-minded people who are genuinely passionate about their job, and foresee that we will be able to make a positive difference together. To me, being meticulous and having the ability to communicate effectively are two of the most important qualities of a good intern or employee; I carry out tasks with scrupulous attention to the details and am always ready to hear others' opinions out while keeping an open mind. As the saying goes, "Before you criticise someone, walk a mile in their shoes". This quote resonates with me and I am confident that my empathy will contribute to Changi Airport's growth in a small but impactful way.
I appreciate your consideration and I look forward to building a lasting relationship with Changi Airport.