School Field Trip: Personal Experience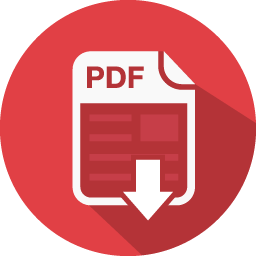 This year student's of the Greater Miami Adventist Academy are sick and tired of going to same old Zoo Miami for field trips. We the students have decided to spice things up this year and head up north to Orlando for a restful, yet fun packed trip. Instead of walking around a stinky zoo for hours we will gracefully trudge the streets of Universal Studios, Disney World, and Islands of Adventure. Not only will we go to theme parks, but we will embark on historical events in the city of St. Augustine. Going on this trip will be way more exciting, full of different experiences, and educational for the students.
On the first day in Orlando we would get all settled in our hotel before noon. Not only will the hotel provide the students with breakfast, but a pool and a shuttle bus to guide us around town. Getting all the students on the bus to head up to the theme parks wouldn't be a hassle with the help of nine chaperones. While at the theme parks each chaperone will be designated with six students to watch over. And each chaperone will have a schedule with the times of which rides we will go on. Everything will be organized in a timely manner so no complications will occur. Before each ride each student must comply with the rules of the park as well as the school's policies.
After three days of going to theme parks we will change things up by going to St. Augustine to learn about Florida's history. There the students will see the historical objects used like cannons, muskets, and spears. Each student will be required to take notes and write a two paragraph essay when we come back to school. During the day at St. Augustine we will have lunch on the beach where the students can bring a change of swim clothes to bathe. This will be a great opportunity for the students to learn about the history of their own state while having fun.
Then on the final day we will head to International Drive where the students and chaperones will have dinner and go to different attractions. The restaurant of our choice is Benihana because they offer student discounts which will help to cut back on the cost. After dinner the students will head over to the Orlando Eye ferries wheel which is the sixth-largest in the world. There they will see parts of Orlando that many people haven't seen before, giving them an experience of a lifetime. Even though this will be our last night in Orlando, the fun isn't over yet, we will be enjoying ourselves in the pool at the hotel taking in the last of this spectacular trip.
In conclusion, this trip will be well needed and help to rejuvenate the students mindset as well as their physical life. Everyone needs a little time out of a school environment and this trip is the answer. Students will have the opportunity to experience many new things that they would have never learned in a classroom. Being relieved from a classroom setting and going on this trip will excite these students as well as show them new experiences and play an important role in educating them while they have fun. The screenwriter Alan Bennett said it best with this quote, ' The bits I most remember about my school days are those that took place outside the classroom, as we were taken on countless theatre visits and trips to places of interest.'