Scotland; History, Geography, People And Culture, Music, Landmarks And Attractions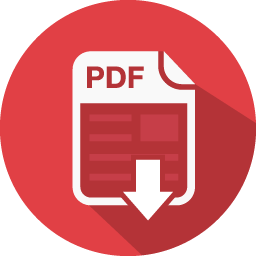 History
William Wallace is a massive part of Scottish history. He was born into a high society family in the 1270s at Elderslie in Renfrewshire.
William Wallace led the Scottish revolution against Edward I, inflicting on the English army a famous defeat at Stirling Bridge. As a patriot and national hero, he is recognized and remembered throughout the whole of Scotland.
The king of the Scots, Robert I, known as Robert the Bruce, established the independence of Scotland from England.
Robert was born into an upper-class Scottish family on 11 July 1274. During a succession dispute in 1290-1292, Bruce's grandfather was one of the claimants to the Scottish throne. The king of England, Edward I, was asked to arbitrate and John Balliol was chosen as king. Bruce and his father both refused to support Balliol and supported the 1296 invasion of Scotland by Edward I to pressure Balliol to abdicate. Instead Edward governed Scotland as England's province
Bruce then joined the rebellion against the English led by William Wallace. Although Wallace was killed, Bruce's lands were not taken and in 1298 Bruce became a protector of Scotland with John Comyn, Balliol's nephew and Bruce's biggest rival for the Scottish throne. In 1306, Bruce quarreled with Comyn and stabbed him in a church in Dumfries. Edward had outlawed him and the pope excommunicated him. Bruce has now claimed his right to the throne and was crowned king at Scone on 27 March.
Geography
The coastline of Scotland extends for more than 11,000 km and contains a broad range of features, varying from white sand beaches in the Hebrides to deep sea lochs reaching far inland, sheltered pebble enclaves and wide open beaches in Aberdeenshire. This beautiful and exceptionally diverse coastline offers something for everyone. The coast will always be an attractive destination for any day trip, whether you choose to indulge in the local water sports, bird watching, fishing or even some 'dooking'. The coast of Scotland is sure to impress.
In addition to the mainland, Scotland has some 790 islands that contribute to a coastline that was recently measured to be about 16,500 km long, or about 8% of Europe's total coastline. About 97 islands of Scotland are inhabited, with just a total population of just over 100,000.
Scotland's climate is thought to be harsh, many people seem to believe that Scotland as a whole have a high record in rainfall, However, the rainfall in Scotland varies greatly, varying from 3000 mm per year in the western highlands to around 800 mm per year near the east coast. Scotland's wettest parts experience an average of 250 days of rain per year, whereas the driest parts experience only about 150 days of rain per year on average.
Because of the Atlantic Ocean's low pressure systems and the hilly nature of the country, Scotland is generally considered somewhat gloomier than England. Although some places near the south, such as Fife, Angus, the Lothians, Dumfries, Ayrshire and Galloway receive an average of over 1400 hours of sunshine per year. Scotland's coldest areas are the more hilly and mountainous regions, with an average of just 1100 hours of sun per year.
The Highlands region is divided into two by the Great Glen line, a rift valley extending from Fort William to Inverness. This is the only town in the Highlands. The land to the Great Glen's northwest is commonly referred to as the North West Highlands, forming the Grampians from its east. Large areas of the upland plateau characterize the Grampians, while the North West Highlands have a much peakier, deteriorated look and feel, with the landmass becoming deeply indented by numerous sea lochs.
People And Culture
Scotland is home to a wide variety of dialects, however, Scots is the collective name for all Scottish Dialects. Some of these dialects are also known as 'Doric', 'Scotch' and 'Glesga' to name a few.
Such subdialects exist because people who belong to a main dialect also different ways of talking, such as verbs, phrases, or pronunciations, which are usually found within a in a smaller area. And it is also easy to find forms of speech used in very local areas, such as specific cities, even within sub-dialects.
The Scots Doric language may be one of Scotland's fastest-speaking dialects. It is often defined as poetic and rhythmic with a subtle soft flow and a pronounced r roll. It dates back centuries and has its origin in farming, It can sometimes be very comical, For example, a famous doric quote is 'Fit fit fits fit fit' which means, 'what foot fits what foot' Most doric phrases lose their integrity when translated back to English.
Although spoken here in the north-east of Scotland, mainly in Aberdeen and Aberdeenshire but as far as Morayshire, the origins of the Doric language are claimed to date back to the ancient Greek Bronze Age when a group of invading people known as Dorians spoke their own dialect in a region outside Athens from which it spread.
Gaelic (not to be confused with Irish) is still spoken in Scotland, although speakers have dropped as last century it was estimated that there was approximately 250,000 Gaelic speakers in Scotland, whereas nowadays, it's estimated that there are only 80,000. A century ago the highlands contained over three-quarters of all Gaelic speaking folk, but in 1981, this area shrunk to under 60%. There was an increase in Gaelic speakers by 10% from 1961-1981. Nowadays there is as many Gaelic speakers in the lowlands as there is in the highlands, so the language is still very much alive although it is considered to be a modern myth, it survives through hardy crofters and fisherfolk.
Lowland writers in the 16th century believed that Gaelic was the true Scottish language up until the 18th century.
Music
One of the first instruments in common use was the harp or, in modern Gaelic, "the clàrsach".
The Great Highland Bagpipe, which gained a dominant position in Scottish music in the 1400s and since then has held it ever since. It was a member of a family of instruments in common use throughout much of Europe, North Africa and the Middle East back in ancient times. It is tempting to suggest that for the bagpipe family as a whole, what Empire later did for the popularity of the Great Highland Bagpipe, the Roman Empire might have done first.
Although it is nice to think that some of the Spanish troops who landed near Eilean Donan Castle on April 13, 1719 might have carried guitars with them. That implies that during the renaissance of the 1960s, the guitar was only first introduced to the playing of traditional Scottish music via playing musicians like Archie Fisher, the Corries, Hamish Imlach and Bert Jansch.
A number of songs are used as Scottish anthems, most notably 'Flower of Scotland' and 'Scotland the Brave'.
Tune Votes (%)
Flower of Scotland41%
Scotland the Brave29%
Highland Cathedral16%
A Man's A Man for A' That7%
Scots Wha Hae6%
The Royal Scottish National Orchestra conducted an online opinion poll on its website in June 2006, asking visitors to select a favourite tune to be the national anthem of Scotland. With over 10,000 votes cast, Flower of Scotland came first with 41% of the votes, followed by Scotland the Brave with 29%.
A Scottish classic "the jeely piece song" by Matt Mcginn also known as the "Skyscraper wean" song, documents what happened during the war, after millions of people were moved from their tenements after they were destroyed, to blocks of high rise flats in Glasgow. This is interesting as the song details in a humorous way, the history in how the war affected Glasgow, and in whole of Scotland, through music.
Landmarks And Attractions
Edinburgh Castle
Edinburgh Castle is Scotland's world-famous landmark and part of Edinburgh's World Heritage Site's Old and New Towns.
This most prominent Scottish castle has a complex history of construction. St Margaret's Chapel, the oldest part, dates from the 12th century; James IV established the Great Hall about 1510, Regent Morton's Half Moon Battery in the late 16th century, and the Scottish National War Memorial during World War I.
The castle houses Scotland's Honors (the Crown Jewels), the Stone of Destiny, the famous Mons Meg gun of the 15th century, the One O'Clock Gun, and Scotland's National War Museum.
There are tours available at Edinburgh Castle, A courtesy vehicle will transport visitors to the top of the castle. Ramps and a lift provide access to the Crown Jewels, Stone of Destiny and associated exhibition, and ramps provide access to the war memorial. For those with impaired vision, the Crown Jewels with Braille texts have a free Braille guide and hands-on versions.
There is also an audio guide tour available in eight languages in addition to guided tours offered by the castle stewards. The audio tour takes guests on a tour of the castle, explains its architecture, and tells the story of all its drama.
Loch Ness
Loch Ness has more water than all the England and Wales reservoirs combined, making it the largest lake in the UK. This Highlands corner is world-famous for its spectacular scenery, great adventure sports, neighbouring castles and desolate lighthouses which dot the landscape.
The majestic loch is hidden in plain sight near Inverness. Since the first photograph originated in 1933, tales of a huge creature residing deep underneath the dark expanses of Loch Ness have circulated the world. With more than 1,000 eyewitness accounts, sightings and unexplained evidence, the existence of Nessie astonish and amaze scientists.
You can easily drive around the popular Loch taking in the sights, but for the more daring, you are able to go hiking, biking or horse riding on the new Loch Ness 360 Trail, an 80-mile long scenic circular route on the north side of the Great Glen Way. You can also cruise along the loch with a variety of boat trips and Nessie tours from Inverness, Fort Augustus and Drumnadrochit.
The LochNess360 Cycling Challenge is a new three-day running or cycling event taking place in Scotland from Friday 29th to Sunday 31st May 2020. It features over 3000 m of ascent, with breath-taking views and scenery.
Sports And Leisure
Scotland is home to many famous sports. From Highland dancing to Shinty and Golf. There is a lot of activities surrounding sports which are fun and easy to get into.
Shinty or camanachd is the Scottish Highlands ' traditional game, though it has a wider range traditionally. Today it is still widely played throughout the region, with clubs now based in Glasgow, Edinburgh, Aberdeen, Fife and Perth, and even most universities. The governing body is the Camanachd Association, which is based in Inverness.
Scotland is considered the home of Golf, and is well-known for its many courses, including the St Andrews, Carnoustie, Muirfield and the Royal Troon.
The first golf game was played at Leith Links in 1457. Scotland is at the forefront of international golf, with some of the world's top premier courses tournaments being played here. Gleneagles, Ayrshire, East Lothian and Loch Lomond also have major courses.
Over the years Scotland has produced a lot of great snooker players. Many of them went on to win the World Championship. The first Scotsman to be crowned World Champion was Walter Donaldson, who won in 1947 and again in 1950.
Politics
Today, Scotland's First Minister is Nicola Sturgeon of the Scottish National Party (SNP), who replaced Alex Salmond in November 2014 following his resignation in the Scottish independence referendum after the loss of the Yes Scotland movement. Sturgeon leads the Scottish Parliament's fourth government, first elected as a minority government in 2007, and re-elected in 2011, creating the Scottish Parliament's first majority government.
Nicola Ferguson Sturgeon, born 19 July 1970 is a Scottish politician who, since November 2014, has served as Scotland's fifth First Minister and leader of the Scottish National Party (SNP). She is the first woman to hold either position. Sturgeon has been a member of the Scottish Parliament since 1999, first as an additional member of the Glasgow Electoral Region from 1999 to 2007 and as a member of Glasgow Southside since 2007 (known from 2007 to 2011 as Glasgow Govan).
Sources Used
https://www.google.com/search?q=scottish+geography&oq=scottish+geograpy&aqs=chrome.1.69i57j0l7.5422j0j4&sourceid=chrome&ie=UTF-806/12/19 Google – keywords: "Scottish geography"
https://www.embracescotland.co.uk/self-catering/scottish-geography/06/12/19 Went directly to website
https://www.undiscoveredscotland.co.uk/usscotfax/geography/index.html06/12/19 Google – keywords: "Scottish geography"
https://www.google.com/search?q=scottish+climate&oq=SCOTTISH+CLIMATE&aqs=chrome.0.0l8.3206j0j4&sourceid=chrome&ie=UTF-806/12/19 Google – keywords: "Scottish climate"
https://www.scotland.com/travel/climate/06/12/19 Went directly to website
https://www.scotslanguage.com/Scots_Dialects_uid117/The_Main_Dialects_of06/12/19 Google – keywords: "Scottish dialects + doric"
https://doricphrases.com/doric-language.php06/12/19 Google – keywords: "Scottish dialects + doric"
https://www.visitscotland.com/blog/scotland/scottish-olympics/06/12/19 Went directly to website
https://en.wikipedia.org/wiki/Sport_in_Scotland06/12/19 Went directly to website
https://www.undiscoveredscotland.co.uk/usscotfax/recreation/tradmusic.html06/12/19 Went directly to website
https://en.wikipedia.org/wiki/National_anthem_of_Scotland06/12/19 Went directly to website
http://www.bbc.co.uk/scotland/learning/what_can_you_learn_from_the_jeely_piece_song.shtml06/12/19 Google – keywords: "The jeely piece song Matt Mcginn"
https://www.visitscotland.com/info/see-do/edinburgh-castle-p24582106/12/19 Google – keywords: "Edinburgh castle"
https://www.visitscotland.com/destinations-maps/loch-ness/06/12/19 Google – keywords: "Edinburgh castle"
https://lochness-360.com/2020-challenge/06/12/19 Google – keywords: "Edinburgh castle"
https://www.google.com/search?sxsrf=ACYBGNS7RL8bfK4OMiv_NZ8cpDaYx08m2g%3A1575829683620&source=hp&ei=s0DtXe7sIsf5sAfAmIegBg&q=william+wallce&oq=william+wallce&gs_l=psy-ab.3..35i305i39j0i10l9.1252.2963..3073…1.0..1.201.1176.13j0j1……0….1..gws-wiz…….35i39j0i67j0i131j0j0i20i263.z9FFnPkelXo&ved=0ahUKEwiukpCE16bmAhXHPOwKHUDMAWQQ4dUDCAg&uact=508/12/19 Google – key words: " William Wallace"
http://www.bbc.co.uk/history/historic_figures/wallace_william.shtml08/12/19 Went directly to website
https://www.google.com/search?sxsrf=ACYBGNT4KQ-AARCreMaavZYEVtvp_aKoTw:1575830075592&q=Robert+the+Bruce&stick=H4sIAAAAAAAAAONgFuLQz9U3sDBNylACs8xy0yu1-AJSi4rz84IzU1LLEyuLF7EKBOUnpRaVKJRkpCo4FZUmp-5gZQQAyMSLbDwAAAA&sa=X&ved=2ahUKEwiW9Ia_2KbmAhXiVBUIHRXYCDQQxA0wI3oECAwQOA&sxsrf=ACYBGNT4KQ-AARCreMaavZYEVtvp_aKoTw:1575830075592&biw=1920&bih=93708/12/19 Google – keywords: " Robert the Bruce"
http://www.bbc.co.uk/history/historic_figures/bruce_robert_the.shtml08/12/19 Went directly to website.
https://www.google.com/search?q=scottish+politics&oq=scottish+politics&aqs=chrome.0.0l8.3711j0j9&sourceid=chrome&ie=UTF-808/12/19