Social Listening: The Main Idea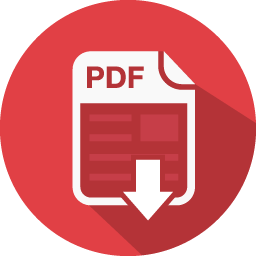 What is Social Listening?
Introduction:
There is no wonder that social media platform plays a vital role in every field. It is possible to establish a connection with others through social media. Nowadays, every business people wants to connect with their target customer and want to know about their tastes or preferences. To achieve this task, social media helps them. It is used to follow the conversation between customers. Many companies make an investment in it to reach their customers.
Meaning:
Social listening is the way of watching conversations of the digital platform to understand customer preferences and what they say about a brand and company online.
The marketing department uses social listening to know about customer complaints, preferences, and give a direct response to them regarding their queries, complaints, and remarks. It is also used to collect feedback from them, which helps to know the difference between our brand and other brands.
Why is social listening important?
Social listening can help in the following ways:
Create relevant content: Quality content is most important in social listening. If the content is relevant and interesting, then more audience engages in it. To know about what type of content is relevant, you have to use social listening. It can help you understand better about the people's opinion about the brand, the popular hashtags, and what trend is going on.
Keep track of your brand position: Social listening helps you to keep a record of your brand position in the market. What changes are coming in the sentiments of people? For example, if you launch a new product, then what is the response of the people towards it can know through social listening. The more you understand and listen, the more you can convert the negative opinion into a positive one.
Improve customer knowledge: It is the power of the social media that customers get more aware about product or service than ever before. Social listening is the reason behind the customer's knowledge. By keeping in continuous touch with your customer, you can provide a guarantee to them that you care about their opinion and complaints.
Put the focus on relevant tasks: Social media is a populous and chattering place where a lot of irrelevant things are mentioned. Social listening put your focus on the tasks, which is genuinely matters for your business and give you valuable information.
Social Listening Tools:
These are the tools which is best for social listening:
Hootsuite: Hootsuite enables you to see every one of your messages, remarks, and brand specifies over a few social diverts in one compact dashboard from which you can react to them all. You can follow influencers and leads in records that can be imported and imparted to others in your organization. Hootsuite offers three distinct plans so you can locate the ideal arrangements and techniques to meet your business' requirements.
Mention: It can monitor many content sources crosswise over 42 dialects so that you can track your image refers to the whole way across the world. You can choose what content you'd like to block out, so you're just focusing on the task that is important. With an examination instrument that gives you a chance to look at your position in the market over at least two contenders, you can guarantee your content is constantly more noteworthy in pertinence to your customers than that of contenders.
Keyhole: Keyhole centers around Twitter and Instagram brand examinations. The device enables you to follow hashtags, refers, usernames, and more crosswise over both of these online life stages. Also, it offers amazing maps that show how contribution and commitment with your brand contrast in various territories over the globe. This takes into consideration you to all the more likely to interact with your interest groups and communicate more with that socioeconomics.
Tweet reach: TweetReach is an incredible tool for organizations looking to track their Twitter reach explicitly. The instrument can calculate precisely what number of Twitter accounts have achieved your chosen keyword, individual, or hashtag. It likewise gives you examination on impressions, what clients are referencing when these tweets are being posted. This device encourages you to find who your most influencing followers are that you ought to focus on them with your tweets.
Sprout social: Sprout Social has an internet-based life the software that offers answers to improve your collaborations with customers. It offers Twitter Audience dashboards and reports to record your Twitter nearness. Furthermore, the platform utilizes continuous brand checking to track direct messages and brand-explicit keywords. The stage, at last, offers knowledge that can help you reliably track and improve your social technique.
Hubspot: HubSpot enables you to assemble advertising efforts, share content like blog posts and greeting pages, consequently offer content to different social channels, and find the best occasions to post, all on one apparatus. You can even look at execution over your social channels and monitor the quantity of visits and leads you to get.
SumAll: SumAll is an extraordinary instrument for little and medium-sized organizations since it helps you to know how the entirety of your social channels are associated. You can make a schedule of posts which automatically get a post done and saves your time. The device offers numerous measurements identified with a commitment on every stage. You can even get brief, day-by-day email updates that make comparison with earlier weeks' sizes and current weeks' measurements to productively follow your development and make any improvements right then and there.
Tips that make social listening tools work effectively:
Set a clear objective in using the social listening tool.
Focus on the segment, which has an interest in your brand.
Make sure the right audience will receive the correct information.
Understand your tools correctly and in detail.
Conclusion:
Social listening provides advancement to your business. It helps in making social media strategy and reaches you to your audience and give the right information. It monitors your brand position or health and helps you to plan your future business strategy. The central aspect of it is that you can know about your competitor's content and make your content impressively so that your customers remain connected with you. From the above discussion, you must clear about the concept of social listening.