Social Policy Paper: Childhood Obesity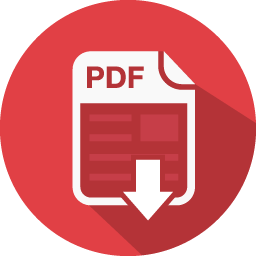 Introduction
Social policy is one of those words that at first might seem easy to define, but in reality, there can be some degree of complexity to it. This is because there are policies at different levels such as local, state, and federal. Social policy is an enactment that affects the well-being of people, including laws, regulations, executive orders, and court decisions (Herrick 2014). Having social polices is very important to us as a society because it can help us attain some of the basic needs of living. A few examples can include health care, food, employment, and education. However, one of the more important topics that will be discussed in further detail is how social policy is connected to childhood obesity and why there needs to be more emphasis on programs to help reduce childhood obesity. In addition, I will be talking briefly about what obesity is, how does it affect the children and families, and more importantly what type of polices can be implemented in order to help reduce the obesity rate.
The Discussion
So what exactly is classified as being obese? Well first off, obesity is when the BMI of a person is far greater than what the average percentile is (CDC 2018). A few non-physical signs that a person is also obese is having a shortness of breath and sleeping problems. Consequently, this brings out a whole series of health issues and other psychological complications. A few examples include high blood pressure, high cholesterol as well as having poor self-esteem and an increased chance of being bullied. All of these outcomes that childhood obesity brings is the reason why we need better polices in order to prevent obesity from occurring and help the families of the children who already have it. And if obesity rates continue to go up, the annual medical costs could rise by $48 to $66 billion per year by 2030 (CDC 2018). More specifically, obesity is higher among lower income children than higher-income children and obese adolescents tend to remain obese as they transition into adulthood, which is why childhood the ideal time to prevent obesity. For these reasons, policymakers should consider an interest in more effective programs and policies to reduce childhood obesity. For the most part, minority groups are the most affected by obesity. For example, about 21.2% Hispanic children and 24.3% black children were more obese in 2009 & 2010, whereas only 14% white children were considered obese (National Institute of Health 2014). However, there are ways that childhood obesity can be reduced. First off, a change in our food environment can improve nutrition and reduce obesity by altering relative food prices and improving the image of healthy food while making unhealthy food less appealing. In addition, there is a national policy called the Supplemental Nutrition Assistance Program, which is a nutrition education program under which the USDA provides grants to states to encourage participants to make healthy food purchases (State of Childhood Obesity 2019). Another great policy that is aiming towards the goal of helping families and individuals is the Child and Adult Food Care Program. Basically, they provide federal funding to states to reimburse providers for the cost of providing nutritious meals and snacks to children and adults in their care (State of Childhood Obesity 2019). These polices can serve as a good start towards reducing and preventing childhood obesity. Nonetheless, exposure to healthy nutrition is just part of the equation. Having proper afterschool physical activity programs that promote play is also crucial in reducing the cases of obesity among children. It is no surprise that participation in physical activity can assist in the social development of children by providing opportunities for self-expression, building self-confidence, social interaction and overall developing healthy behaviors. It is important that children receive access to quality after school programs so that they can spend time growing and improving their development, but most of all reducing the chances that the child becomes overweight or obese. Furthermore, afterschool youth programs can educate not just the children but also the rest of the community by introducing ways to maintain a healthy lifestyle and how to discover new activates that children can participate at home. Lastly, one of the most overlooked reasons as to why afterschool programs should be considered in regards to reducing childhood obesity is that, afterschool youth programs can boost academic performance, reduce risky behaviors, promote physical health, and provide a safe, structured environment for the children of working parents (Naftzger 2007).
The Interview
Before deciding to do my interview, I went to go check out the facility just a few days prior and as I entered, the place looked very clean and quiet. There were a lot of campaign flyers and other literature located along the sides of the walls in the waiting area/lobby. My impressions were good as I believe that it was a great idea to have the right information on display so that the people that walk in can have knowledge in regards to the types of services and programs. So for my interview, I contacted Reyna Villalobos who is the Youth Development Director at the YMCA located in Downey. Unfortunately, when I contacted her to schedule an in person interview she was not going to be available for a while since she was going on vacation. However, she did agree to communicate with me via online. The online interview was on November 22nd and it lasted for about ten minutes. First off, I wanted to know what was her perspective from having a high position at one of the most well known organizations. So I asked her what are her roles and duties as a youth development director? She responded to me by saying that she oversees 3 licensed care sites and 2 enrichment programs and that she is always working on coming up with new youth programs for the community and other surrounding communities. She also added that there is a lot of planning and coordination, which does make the job difficult at times. I was very impressed with the amount of responsibilities that she has to do. It really gave me a chance to reflect on how professional and passionate she is with her career. One of the main highlights that I thought was meaningful was when I asked her "how does the child and youth programs at the YMCA differ from other places?" She then said that the before school and after school programs offer working parents a safe haven for their children outside regular school hours, along with a staff to child ratio of 1:14 and year round care by instructors who specialize in education and child development. In addition, she mentioned that they have a great curriculum that includes fun enrichment classes and a chance to work with community organizations. Later on she gave a brief statement about safty as well as requiring all of the childcare staff to be certified in CPR, first aid and water safety. At this point I really apreciated the fact that the youth programs at the YMCA make the child's safety a priority. However, I also wanted to make a transition and talk about how does the effectivenes of the child care and youth programs contribute towards decreasing childhood obesity. I found it interesting that there is a big variety on physical activites, but more importanly is that they priortize a healthy competition rather than having a rivalry, which I am very glad about. Some of the options in which children can particpate in is basketball, indoor soocer, and even martial arts. Not only is this helping children stay healthy and aviod being obese but it is also a great way to develop discipline at a young age which will drastically improve the development of the child as time goes on. With so many demands on today's families, parents need all the support they can get. That's why childcare youth programs at the YMCA are about more than just looking after kids. It's about nurturing their development by providing meaningful experiences and a safe place to learn foundational skills, develop healthy trusting relationships, and build self-reliance. Right before the interview ended, I thanked her for her time and help as I found her knowledge useful and very informative. I honestly believe that the interview allowed me to deepen my research as to why it is vital to have proper physical activity youth programs that clearly aim at the goal of reducing the obesity levels in children.
Policy Connections
Public policy is very related to the issue of childhood obesity. For instance, there has already been government intervention on obesity by suggesting a range of policy options such as caloric disclosure requirements, taxes, sugary drink bans, marketing to children, physical education, litigation, and education. However, it is a struggle for these policy changes to take into effect mainly because of marketing and the low cost to purchase fast food and sugary drinks. Now a days, it has become quite expensive to purchase healthy food that one can make at home whereas fast food is still cheap and this is reflected on not just after school programs but also in regular middle and high schools. As mentioned earlier, there are different types of social policies such as local, state, and federal and places like the YMCA usually receives federal funding. Another point is that there should be more polices that give grants, private donations to support other local youth programs that help children and families. Interestingly, a few years ago the Obama administration made a significant effort to address the obesity epidemic when the first lady Michelle Obama introduced the "Lets move" initiative, which was a set of recommendations that aimed to increase physical activity and access to healthy, affordable food for children and their parents (CFAP 2018). Furthermore, in 2012, the U.S. Department of Agriculture issued a final rule to improve the nutritional requirements for the National School Lunch Program and the School Breakfast Program to include fruits and vegetables with lower fat levels (CDC 2018).
Conclusion
The experience of conducting and contacting someone for an interview was interesting, but very daunting as well because this has been the first time ever that I have had to follow up my research with an interview. I think the easiest part was picking a topic because I have always wanted write about better ways for people to improve their lifestyle by physical exercise and nutrition. I would say that the hardest part was finding the right sources to explain my topic as well as finding someone who was willing to be interviewed because most stakeholders or other individuals in professional fields are usually busy and hard to reach. The most meaningful thing I learned was how social policy programs impact families and communities and why it is important to be educated in regards to public policy. Overall I learned a bit about myself and I thought this was a valuable experience that will serve me well not only as a student but a future childhood professional.
References
Benefits for Youth, Families, & Communities. (n.d.). Retrieved December 12, 2019, from https://youth.gov/youth-topics/afterschool-programs/benefits-youth-families-and-communities.
Chalhoub, T., Twomey, M., & Rogombe, R. (2018, November 27). Public Policies Promoting Healthy Eating and Exercise. Retrieved December 12, 2019, from https://www.americanprogress.org/issues/healthcare/reports/2018/11/27/461418/public-policies-promoting-healthy-eating-exercise/.
Chriqui, J. F. (2013, September). Obesity Prevention Policies in U.S. States and Localities: Lessons from the Field. Retrieved from https://www.ncbi.nlm.nih.gov/pmc/articles/PMC3916087/.
Frieden, T. R., DS, F., Mokdad, Whitaker, Frieden, DS, L., … Economos. (2010, March 1). Reducing Childhood Obesity Through Policy Change: Acting Now To Prevent Obesity. Retrieved from https://www.healthaffairs.org/doi/full/10.1377/hlthaff.2010.0039.
Healthy Eating and Physical Activity Standards in Early Care and Education. (2019). Retrieved December 12, 2019, from https://stateofchildhoodobesity.org/policy/healthy-eating-and-physical-activity-standards-in-early-care-and-education/.
Kristensen, A. H., Flottemesch, T. J., Maciosek, M. V., Jenson, J., Barclay, G., Ashe, M., … Brownson, R. C. (2014, November). Reducing childhood obesity through U.S. federal policy: a microsimulation analysis. Retrieved from https://www.ncbi.nlm.nih.gov/pmc.
Overweight & Obesity. (2019, November 21). Retrieved from https://www.cdc.gov/obesity/index.html.