Storm: Impact Of Climate Change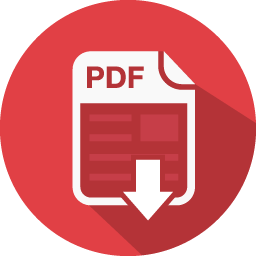 Climate change is one of the inevitable issues facing globally today. A large population of those people who live in slums and shantytowns where they are most likely to put in danger and have the least of a chance to acclimatize to climate change. Because of that, many people are being affected and even animals can feel the adverse effects of sudden changes in climate. This essay focuses on methodological issues of climate change and a pre-emptive measure to promptly avert the utmost impacts f climate change.
There are numerous impacts of climate change that seriously affect our environment, health, and biodiversity. In rural areas, drought is the primary factor that can influence agricultural, food and water supply. Furthermore, higher temperatures and evaporation rates can lead to exacerbating drought circumstances. In urban areas, there are two dilemmas brought by climate change. Firstly, the storm surge that can impact those people living nearby to coastal areas, destruction of urban infrastructure and loss of species. Secondly, the impacts of climate change can affect human health. There are several adaptation steps to prepare for and modify these changes.
According to Smith (2006) the factor of drought which destroys agricultural development, water, and food supply scarce. In regards to farming, it is a threat for the farmers as it damages their crops. In the long term, government officials should do various actions to reduce the extreme impacts of drought. Thus, implementing a dual-purpose system such as solar-driven pumps, standpipes, and a reservoir tank, which can deal with the lack of reliable irrigation and domestic water. nonetheless, water consumers are mandatory to pay the fee. The money collected will serve as a maintenance fee and payment for water engineers and a caretaker. Besides, irrigated farming has proposed jobless youths the opportunity to improve their entrepreneurial ability. As a result, water-borne disease cases have reduced due to the low-quality water is not fetched from local ponds and the lake water is no longer harmful. However, this approach is only appropriate in rural areas to diminish the detrimental impacts of drought.
Climate change will tend to be more affected by those people living in a low-lying coastal zone through extreme events such as flooding from storm surge and sea-level rise. (Rio De Jainero & Sherbin 2006, p32) mentioned that sea-level rise focal point is to increase rates of coastal erosion and the higher cost to evade from possibly adverse tourism impacts. In this instance, city planners are initiated various climate change adaptation which is implementing a strategy that deals with how to capture the rainwater. In addressing this issue, cities can appoint either green or grey infrastructure. Green infrastructure works when rainfall occurs consistently, the rainwater is absorbed and percolated by soil and plants. It includes green roofs and green streets that will catch the rainwater. Another strategy to alleviate storm surge impacts is to build pocket parks by converting the space around the shores into a park. When storm surge appears, the pocket park will serve as a water depot. Furthermore, planting a plethora of trees in smaller streets will help to gradual anticipate flooding.
Climate change effects can impact human health. According to (Confalonieri 2007, p35) water-borne disease are prevalent particularly in developing countries, where population growth is huge, the present incidence rates are greater and the disease transmission is rapidly spread.