Strategic Management: History Of Raymond Industry, Identification Of Proposed Scenarios And Issues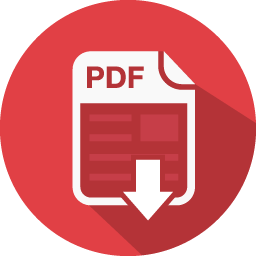 1. Introduction:
Strategic Management can b described as the identification of the purpose of an organisation and the plans and actions to achieve that purpose. (Andrews, K. 1987)
It makes fundamental decisions about the future direction of an organisation: its purpose, its resources and how it interacts with the world in which it operates.
Here is a discussion for strategic management used by "The Raymond Group" of industries which is one of the biggest industries in India, growing rapidly in all over the world by exporting its product in more than fifty countries, including North American, Europe, Middle East, and Japanese markets.
Raymond is a diversified group with majority business interests in Textile & Apparel sectors as well as presence across diverse segments such as FMCG, Engineering and Prophylactics in national and international markets. Having enjoyed the patronage of over a billion consumers, Raymond as a brand has been consistently delivering world-class quality products to its consumers since the past nine decades (Raymond.in, 2015)
In the textile sector, it produces more than 25 million meters of wool and wool-blended fabrics each year, placing the company at number three worldwide.
1.1 History Of Raymond Industry:
In 1925 a woollen mill was incorporated by the name of Raymond Woollen Mill, which was used to produce woollen blankets, in Thane, Maharashtra, India.
In 1944 J.K. Singhania took over the Raymond and it begins expanding its production to higher-grade wools and textiles.
In 1958 Raymond opened the first retail store, by the name of King's Corner in Bombay, and in the same year they introduced a new wool blend, Terool.
In 1968 A new lightweight wool, Trovine was introduced.
In 1969 A readymade clothing sector, Raymond Apparel, is established.
In 1980 Vijayapat Singhania becomes head of the company and he started the beginning of industrial diversification.
In 1985 Park Avenue clothing brand was launched by The Raymond Company.
In 1990 The Raymond opened their 1st shop outside from India, in Oman.
In 1991 The company stepped in to FGMC, and launched production of condoms under the title of KamaSutra.
In 1995 Raymond forayed into Steel files production.
In 1996 production of condoms was merged into a joint venture with Ansell International.
1999 The company launched a new brand, the Parx casualwear.
2000 Gautam Hari Singhania becomes head of the company and once again started paying more attention to textile and clothing sales.
2002 The ready-to-wear designer retail format was launched.
2003 The ColorPlus casual brand was acquired.
2005 The company opens its first Manzoni and Park Avenue retail stores; the production of denim is expanded to 30 million tons.
2006 Denim production is expected to top 40 million tons. (www.referenceforbusiness.com, n.d.)
1.2 Business Model:
Raymond came into being in 1925, and it has been known as synonymous of Trust, Quality and Excellence. (Raymond.in, 2015)
Raymond is a most diversified group of companies with majority business interests in Textile & Apparel sectors as well as presence is also in other segments such as FMCG, Engineering and Prophylactics in national and international markets. Having a range of over a billion consumers, Raymond as a brand has been consistently delivering world-class quality products to its consumers since the past nine decades.
Raymond is producing 'The finest fabric in the world'. With over 1100 exclusive stores spread across 380+ cities in India. Over the years, Raymond has emerged as a preferred choice for top design houses across 55 countries all around the world. Raymond has also been a leading brand in Shirting fabrics a formidable player in the Denim space, by being a top producer & preferred supplier of high-quality Ring Denim to the world's leading Jeanswear brands. (Jain. A, 2019)
By keeping its dominance in the Textile sector, Raymond is also contributing in the ready to wear apparel segment with various brands such as Park Avenue, Raymond Ready To Wear ColorPlus & Parx. In customised clothing, 'Raymond Made To Measure' offers luxurious service allows its valuable customers to personalize their ensemble bringing together their own personal taste and choice.
The Raymond Group has also shown its presence in the FMCG business through associate companies – J.K. Helene Curtis Limited and J.K. Ansell Private Limited (JKAL). Through these companies, Raymond Group deals mainly to the male grooming segment through the brands like Park Avenue and KS; home care segment through Premium brand and sexual wellness segment through KamaSutra brand.
Raymond Group also has an extensive presence in the B2B space, through its garment business. Raymond's state of the art & wholly-owned subsidiaries such as Silver Spark Apparel Ltd, Celebrations Apparel Ltd & Everblue Apparel Ltd by crafts suits, trousers, shirts & Jeans for leading fashion labels across the world and is the only manufacturer of Full canvas premium Jackets in India.
Raymond Ltd. entered into the engineering business by establishing JK Files (India) Ltd. in 1949. Today, it is a leading manufacturer of steel files in the world. The group also introduced itself in auto components industry through its subsidiary Ring Plus Aqua Ltd. Here, they are manufacturing the Ring Gears, Flexplates and Water pump bearings. The company also deals with the other industry segments such as Automotive, Industrial and Power generators, Agricultural and Marine Applications. (Jain. A, 2019)
2. Identification Of Proposed Scenarios And Issues.
Here are three main proposed scenarios for Raymand including:
Scenario in Technology
The scenario in Supply chain
Scenario in Diversification
2.1 Scenario Of Technology:
Raymond is acting on creating software, which can} able to design cloth instantly without touch of human and people will ready to download what they require, either it's cloth or skin adjuster. Raymond could able to sell consoler rather than plain racks of blouse and would be possible in third horizon. The company is additionally trying to make a window for every person aboard of labor offline or online areas (the drum, n.d.). Raymond's most priority is to work to introduce automatic processes by the robot. The pace of technological improvement is running at an exponentially increasing rate. While this has been true for several decades, the pace today makes capital investment in technology the most amount an asset as a handicap, because a competitor may stay awaken for the next-generation technology, which may only be a year away, and then use it to understand a plus.
2.2 Scenario Of Supply Chain:
Raymond is one of the top companies to stay up their supply chain altogether over the world. Raymond mitigates their supply life cycle from 80 days to fifteen days to available for purchasers. in line with industry sources, India's textile market they provided $150 billion valued products in November 2017 and it will expand $ 223 billion by 2021 with rate of growth of 12.2%. Raymond stock management is commonly excellent with common SKUS1050 never been run out of stocks with basis of demand. Raymond is now working to expand the seasonal base fashion warehouse. The company works with wholesalers and dealers by using B2B ordering app. Because of uncertainty in demand and so the must stay lean, companies are carrying smaller inventories than ever. At the identical time, uncertainty in supply, driven by wildly changing commodity prices, a lucid increase in weather-related disruptions, and increasing competition for raw materials makes supply chain planning harder than ever.
2.3 Scenario Of Diversification:
Raymond is outstanding to their autumn and winter collection with taking 6000 styles and now they're looking forward towards to the unique accessories including cufflinks, leather shoes, travel bags for man's, ethnic wear and male wardrobe as continue their diversity Raymond working to expand their business in several areas specifically in automotive components, FMCG, tools and hardware. USA, EUROPE, JAPAN and region. Saurav Jindal working to understand the heartbroken economy for his company. The particular subset of human capital planning is found so often in our research that it's worth its own mention. Diversity brings many challenges because it makes it far more likely that folk don't agree, and so the dearth of agreement makes running a business very difficult. Meanwhile, the shortage of diversity within many large company leadership teams leads to a narrow view of an ever-changing and diverse world—contributing to groupthink, stale culture and an inclination to live with the established order for too long.
3. Clarification and justification of issues to focus on:
By taking "technology" as a scenario, sort of issues could rise for Raymond group, as importing of latest machinery and robotic instruments may get disturbed due to govt. rules and regulations and can be affected by legal factors too, as sometimes, there are lots of tax and excise rules for importing of machinery. Or govt. introduce any new policy on the import of machinery and on its implementation. Similarly an unlimited number of environmental factors could also affect technology if the machinery isn't environmental friendly. Raymond also must keep a watch on economical factors too, either they're country's economical factors or of company's own.
For "diversification", it's an unlimited challenge to play with buyer's mind and his choice. People want to buy for a product, which is more leisurely and more convenient. Usually, they become conform to shop for a fashionable thing for the sake of comfort. as an example, one may well be a "brand loyal" consumer and couldn't easily conform to switch its choice with the opposite brand, just for change or sake of try. Then diversification may well be a major issue for the company, who must convince its customers for purchasing of newly introduced items. As the textile industry may well be a most diversified industry at this time, Raymond must compete its rival companies in diversification, by introducing latest and exclusive variety in fabrics and FGMC. they have to compete with their competitors in diversification for growth of business and to stay within the market, moreover as they have to remain a watch on substitutes introduced by their competitors against them.
"Supply chain" could be affected due to uncertainty in demand and production. To stay lean within the market, Raymond must maintain an accurate order and supply chain with suppliers or material moreover like customers. to meet the required positioning in market, companies are opting the strategy of smaller inventory than before. Raymond should also follow this strategy, so as that they could be able to withstand for sudden fluctuations and upcoming challenges in market. Similarly increase of competition for material in supply chain could create more challenges for Raymond. to meet the required criteria, it's to stay up an accurate supply chain fot both, suppliers and buyers.
4. Critical Review of Issues:
4.1 Theoretical analysis
In analysing the external environmental factors, it is important to identify the factors that could affect a number of vital variables that are likely to influence the organization's supply and demand levels and its costs. The "radical and ongoing changes occurring in society create an uncertain environment and have an impact on the function of the whole organization. A number of checklists have been developed as ways of cataloguing the vast number of possible issues that might affect an industry.
A PEST analysis is one of them that are merely a framework that categorizes environmental influences as political, economic, social and technological forces. Sometimes two additional factors, environmental and legal, will be added to make a PESTEL analysis, but these themes can easily be subsumed in the others. The analysis examines the impact of each of these factors (and their interplay with each other) on the business. The results can then be used to take advantage of opportunities and to make contingency plans for threats when preparing business and strategic plans. (UKEssays.com, 2012)
Issues associated with Technological Scenario:
For introducing a new technology in market and company, Raymond has to make a capital investment to import the machinery. In today's era, robotic machines are being introduced and used for the textile and FGMC operations. It needs a huge investment, as well as a huge duty tax on the import of latest machinery in any country. For India, there are a lots of excise and duty taxes implemented on import and export.
Other than this, introducing new machinery could be effected with the legal issues such as environmental rules and regulation. Raymond has to satisfy its shareholders, customers and all governmental sectors towards the safety of technology and its usage.
Implementing a new technology also need to train the operating staff inside and outside the company. It is also important to educate and satisfy the buyers and consumers that how to have a beneficial usage of latest technology.
Issues associated with Supply Chain scenario:
Raymond could face a sudden uncertainty in supply of raw material. It could happen in the high demand of fabric in certain environments, traditional and religious occasions as well as in certain weather changes.
It can cause wild changes in commodity price and demand of raw materials and also in the products, that may effect the revenue and reputation of company.
Several weather changes may disrupt the supply chain and high demand, and it can effect the production of items. Global economy and legal regulations may cause an impact on importing of raw material too. Importing of raw material form other countries has to be stable and steady according to the demand of company.
Increasing competition for raw material is also a serious issue for supply chain of Raymond. If there is vast number of competitors in certain field, the demand of raw material will be more higher than normal, it can cause the shortage of the raw material and break in supply chain.
Issues associated with diversity:
In various business, its has become a trend of overextension (Chron.com, 2011). They wants to expand their business form one field to another to diversify it into various subsidiaries. Same is the case with Raymond, they have diversified into many fields, but it can cause an issue for them. As they have diverted their attention in many sectors, they may loose their intension towards their main business and get a huge fluctuation in their revenue.
Similarly, issue in lack of expertise could rise by diversification. They have to get services of many expertise's for each sector of their company. They have to pay very high rated salaries for the sake of services. If the company diversify too widely, this can lessen their focus, increase their bureaucratic inertia (chron.com, 2011) and reduce their ability to respond quickly and creatively to market changes.
4.2 Pragmatic realism:
As the Raymond has a strong brand name, it has created a relation of the trust and credibility with its customers. It has to overcome all the challenges of this time with more dedication and taking them seriously. They need to improve their technology by replacing the current machinery with the latest one, but this purpose, it is necessary to satisfy all buyers, shareholders and govt. their technology should be eco-friendly and safe in use for employers too. It should be convenient and profitable.
Raymond has to educate employers and consumers, that how to get benefits from latest technology introduced by company.
Low Global Penetration of Raymond is the major issue, it could be overcome with the expansion of business in world. It has more presence in India and some South East Asian nations, which is very low as compared to its major competitors which are a weakness for the company. Majority of Raymond's revenue comes from India and thus it makes the company vulnerable to any economic, political or social changes that happen in the nation. It has to maintain a strong supply chain.
Not only the external factor, but also the internal factor should be reviewed by Raymond to lesser the mitigation of gaps between the employers and employees.
Presence of counterfeit products, especially in the Indian market, is in abundance. This not only affects the sales of the brands but also affect the brand image. (marketing91, 2017). It should be resolved by implementation of rules and having copy rights.
Raymond has to compete with various local and global competitors in the market. Intense competition in the market puts pricing pressure and reduce market share in the industry. Raymond needs to fix its pricing issues by maintain the quality of products.
5. Conclusion:
By keeping all the aspects in view, it has been concluded that Raymond Group is currently working with all of its efforts to reach at the top end of its peak. They are trying to diversify their products and business by penetrating in various fields of life, for example, textile manufacturing, fabrics, demin, air aviation, FGMC, Engineering and retailing etc. For this purpose, Raymond has to maintain a strong supply chain from purchasing sectors as well as towards the selling sectors. It is the need of time to create innovations in various sectors to compete with the rivals, withstand with all of its good quality and trust towards the customers and to meet with their taste of choices. Introducing a new technology could be as good as the quality of Raymnod's fabric, but it is necessary to lead the technology create a positive and innovative impact on company's reputation along with shareholders and consumer's interest. Technological changes should be made on the basis of time's need and company's benefit not on the pressure of competitors.
As Raymond is a name of trust and quality, it is not a tough task to attract people towards buying the product, but the publicity of new brand and promotion of existing products is also an important fact to achieve good revenue. For this purpose, using of print, electronic and social media campaigns are much important.
Along all of the other matters, Raymond should also expand their business within the world. As it has low global penetration, it is required to compete with the rivals by spreading a network all around the globe. It is best to have a strong market value inside the home country, but globalisation of the business makes it more stronger and more profitable not only for the company but also for the country's economy. More revenue could be generated in the form of foreign currency and having firm grip in stock market.