Strategic Management Of Tesla: Pestle Analysis, Porter's Five Forces Framework, VRIO And SWOT Analysis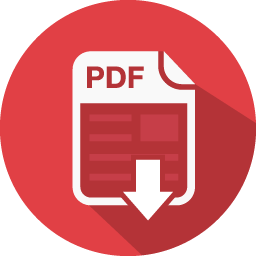 Introduction:
An investigation of Tesla, Inc. is conducted in terms of external environment like pestel analysis and porter's five forces and also deals with internal environment such as VRIN of this organization in UK. This company deals with manufacturing of electrical vehicles with semi–autonomous driver assistants, with different styles and providing energy storeroom systems.
About company:
Tesla was founded in the year 2003 by American entrepreneurs named as Martin Eberhard and Marc Tarpenning and they were later named as Serbian American inventor Nikola Tesla. This company was formed to develop an electric sport car. At that time Eberhard was the CEO of the company and CEO is Tarpenning. There are variety of sources to get funds for the company by Elon Musk who was the co-founder of PayPal who contributes more than $30 million to start new program in Tesla and he is the chairman of the company in 2004. The first car of Tesla motors was released in 2008 which is completely electric roadster. The car electric roadster lightweight body made of carbon fiber. This car didn't use internal combustion engine which produced with no tailpipe emissions. The electric vehicles are powered by lithium ion cells which are often used in laptops that can be recharged from an electric outlet. In 2012 Tesla stopped production of roadsters and started to produce new model-s sedan. Semi-autonomous driving was available on Model-s in 2014. Already in 2012 Tesla established supercharges stations in Europe and US which are for charging batteries quickly with no extra cost. In 2015 Tesla has released a sport utility vehicle which is called Model-X a crossover vehicle. This company also branched solar energy products. In 2016 Tesla bought solar panel company solar city. In 2017 Tesla motors was changed into Tesla, Inc., to say that it sold just cars (Tesla, 2019).
Pestle analysis:
Pestle analysis is one of the tools which is used to analyze the macro-environmental factors that have a heavy impact on organization performance. Mainly this tool is used when a new business is started or entered into a foreign market. Pestle analysis is also used in combining with other systematic businesses which gives a clear understanding of both internal factors and external factors (Johnson et al., 2017).The word PESTEL is defined as political, economic, social, technological, environmental and legal factors. These are defined as below.
Political factors:
The positions of governments in the automotive industry have an impact on society, especially energy and environmental policies and laws. The political landscape and program relies on green initiatives, tax credit, and research and development assistance. The development of hybrid engines and electric power trains are supported by the government and lots of initiatives are also taken (Frue, 2018). Political factors of pestle analysis deal with the role of the state which plays as direct economic factors, customer, supplier, and owner of the business (Johnson et al., 2017). Disclosure of all voluntary organizations, corporate bodies which are subject to raise political issues Adoptions from the Tesla electric vehicles are sold by the government by direct trade in growth. The Political risk of the macro-environment is also important to be considered which is related to a specific risk of particular organizations with in the country. Tesla Motors has acquired federally-recognized grants, support and legislation for financing heavy investment in investigations and manufacturing, and growth, due to government appeals and schemes for internal stability, reduction of pollution rates, and superior engineering innovation for automobiles (Abdeldjebar, 2017).
Economical factors:
Economic factors include productivity growth in the renewable energy sectors and usage of cars is also increased in short period due to increase in fuel prices (Farooq, 2019). All over the world the currency exchange rates, interest rates and fluctuating in economic growth rates are some of the economic factors which influence the macro-environmental conditions. Economic cycles are explained among three principal sub-cycles such as stock cycle, investment cycle, and infrastructure cycle. A stock cycle is directed for the need of firms to develop a stock of raw material and parts from collapsing products. It is the shortest cycle which tends to last about 3-4 years. The investment cycle is directed for the growth of capital investment and plant and machinery. It is a medium-term cycle that covers 7-11 years. The Infrastructure cycle is directed in the life spans of infrastructural investments such as housing & transport. It is a long-term cycle that covers 15-25 years (Johnson et al., 2017).
Social factors:
The social factors of Tesla include one main factor is social status, Many of the people considered about what type of car they want and their idea about having an electric car is good and that can increase their social status (UKEssays.com, 2019). The Impact of the definite nature of demand and supply in the economic growth rate and lookout the innovativeness, power, effectiveness of organizations are the social factors that show an impact on the organization in the macro-environment. The nature of demand and supply can be explained in terms of demographics (aging population), distribution (changes in wealth), geography (particular locations), culture (changing attitudes, ethical). Aspecting the innovativeness, power, effectiveness can be explained by three concepts such as network density, central hub position, broker position (Johnson et al., 2017).
Technological factors:
The key factor of technological factors which can affect Tesla in both positive and negative ways is rapid technology. It gives Tesla both opportunities and threats. In future Tesla model will be designed with driverless technology; if possible it will be a good technological advantage for Tesla motors compared to its compotators (Dudovskiy, 2018). Technology such as the internet, nano-technology are some elements of the macro-environment which have an impact on single industries. The activity of research and development in firms, sectors or countries can be identified and reported in annual reports and government records in the company. Covering the latest news about technology through media, new product plans release through the press is an important activity in technological factors (Johnson et al., 2017). Identification of patenting new technologies in firms on patent registers, the technology cited by other companies is also an important factor.
Environmental factors:
Environmental factors are important for Tesla in this Pestle Analysis System because the cars are environment friendly and efficient. Vehicles by Tesla Inc. often comply with a range of environmental regulations and have hardly any effect on carbon emissions compared to conventional vehicles (Sule, 2014). The definition of international competition has therefore become more and more important. These factors are identified for green macro-environmental issues that relate to pollution, climatic changes, and wastage's. There are three kinds of ecological factors to meet organization need such as direct pollution obligations, product stewardship, and sustainable development (Johnson et al., 2017).
Legal:
Several states blocked Tesla's shipments from the manufacturer to the market temporarily. The manufacturer is required to engage third-party dealership according to these states. The Tesla car distribution may be impacted by this legal requirement. In addition, having a dealer means more expenditure and less profitability (Portney, 2016). The legal aspects of the macro environment in PESTEL analysis refer to legal aspects such as labor, consumer regulation, taxation, ownership rules, and corporate governance. These legal factors include both formal and informal issues that vary between different countries to define about corporate environment (Johnson et al., 2017). This mainly deals with the implications that the expectation for success for both insiders and outsiders which are done by management.
Porter's five forces framework:
Porter's five forces is a tool which helps to analyze the competitiveness of every industry and also helps to regulate the weaknesses and strengths of an industry. To analyze the industry competitiveness's five forces can be explained as.
Threat if new entrants
Bargaining power of buyers
Bargaining power of suppliers
Threat of substitutes
Extent of rivalry b/w competitors
Threat of new entrants:
This strength is mostly poor due to the numerous obstacles to entry.For a new electronic vehicle business that can compete with Tesla, it would take a lot of money and energy.It would also be extremely costly and theoretically hard to obtain the technique and skills to do
that (KISSINGER, 2019). It is determined by concentrating on prices, costs and investments to compete. Barriers to new entrants need to consider economies of scale, high customer royalty, large capital requirements, and experience.
Bargaining power of buyers:
The proposed minimum number of electric car replacements limits buying energy. Tesla's buyers are many because they want an electric car.There is, however, another form of buyer that must also be taken into account.Those Tesla buyers are just because they want to purchase and drive a high-end car (Dudovskiy, 2018). Finally it is medium due to high and low factors in Tesla. Buyers are the most important customers for the organization, extremely ultimate customers. Buyers can demand low prices when their power is high and this is possible in some cases such as concentrated buyers, low switching costs and sensitive prices.
Bargaining power of suppliers:
Panasonic is the main supplier of Tesla batteries, and this gives power to Panasonic because Tesla is facing a big challenge to find a new supplier, which is able to produce the same quantity and quality (Murphy, 2018). If the conversion from a supplier to another is costly or incontinent, then the buyer is relatively weak. Suppliers have more control when they are directly entered into the industry can reject the buyers who are operating as an intermediate. In the case of highly differentiated products or services, suppliers become stronger (Johnson et al., 2017).
Threat of substitutes:
This threat is medium because starting of new electric car companies will be difficult to achieve, but expansion into a Competitive Rivalry Medium Risk to New Entry Low Buyers Medium Engine Substitution Threat to Medium Supply Power High 7 Electrical Vehicles market will be much simpler for preexisting car companies. Substitutes are products or services that provide the same or similar value, which have different nature for industrial products or services. The price-performance ratio is key to replacement risks as if it is more costly the substitute is still an effective threat as long as it gives results to consumer value (Hartley, 2019).
Extent of rivalry between competitors:
There are not many alternatives, as has been stated, to electric cars, but those changes
quickly. As electric cars continue to be successful and more affordable, market competition will soon become an important force. It is determined by size and number of competitors, industry growth rate, product differentiation between rivals and exit barriers. This is also said about the number of existing competitors and what they are capable to do in the current competition in the market place (Standlee, 2015).
VRIO:
VRIO framework forms part of the resource-based-view which deals with the relation between the internal features and its output of a business. The analysis is used to evaluate if a company has a competitive advantage in resources and capabilities to develop & retain.
VRIO analysis can be defined in four categories
V-Value
R-Rarity
I-Inimitability
O-Organizational support
Value:
Valuable resources and capabilities are those that create value to customers and allow the organization to respond to strategic opportunities or threats. The value of Tesla seems that the consumers did not need to compromise to use electric cars which are better quicker and have fun to drive than gasoline cars. Finally the whole company believes that the future of electric vehicles may be changed by working towards a goal of sustainable energy (Gach, 2017).
Rarity:
The resource and capabilities which are valuable and common in competitions can provide a competitive advantage. If competitors have similar resources and capabilities they can quickly respond to a competitive strategic initiative. The company's patented technology and its continuing research and development to produce new and better alternative energy goods, such as vehicles and batteries, are indeed uncommon, and its technological advantage also satisfy the common issue (Coursehero.com, 2016).
Inimitability:
Tesla company products such as current power trains in automobiles and other Cars are potential replacements, but none of them have the same variety of capacities and outputs combined. A sustainable competitive advantage also includes identifying inimitable resources and capabilities which are difficult and costly for the competition to imitate or acquire (Gupta, 2013).
Organizational support:
It gives a potential competitive advantage to provide customers with resources and capacities which are rare and difficult to imitate. Organizational support refers to the structure of formal and informal management control systems of an enterprise need to assist and encourage the usage of all resources and capabilities (Jurevicius, 2013).
SWOT:
The effect of growth and profit margin is the first part to analyze the external opportunities and threats. Analyzing of strengths and weaknesses is also important to know the competitive position of the organization which is safe or damage. This particular SWOT analysis is to know about the strategic and financial position to know the foundation future growth. SWOT is termed as
S-Strengths
W-Weaknesses
O-Opportunities
T-Threats
Strengths:
The invention of Tesla, Inc., is known for the launch of the first fully electric sports car in the world. The company, for instance, manufactures cars and many of its components. This is a variable that minimizes problems associated with the inclusion of third parties. In general, it aspect of Tesla's SWOT says about the company's major strengths, which include innovation and its brand image (Pratap, 2019) .
Weakness:
In addition, Tesla's goods, especially internal fueling motors, are significantly more costly than competitor automobiles.The company's high prices stop its client base and market share from growing rapidly (Naga, 2018)
Opportunities:
When a resource or capability increases consumer's interests by reducing prices or by increasing the value of a product or service then the opportunities are addressed (Pratap, 2019). In this SWOT study, Tesla's supply chain will be further extended to facilitate the global expansion of its production and sales.
Threats:
The threat to Tesla is due to other companies ' current efforts in electric vehicle production. Another threat identified in this SWOT analysis is the fluctuation of material prices. This external reality is particularly important because lithum, a material used in energy storage devices, is fluctuating and generally increasing expensive (Abdeldjebar, 2017).
References:
Murphy, E. (2018). Tesla Inc Porter Five Forces Analysis. [online] Essay48. Available at: https://www.essay48.com/term-paper/3076-Tesla-Inc-Porter-Five-Forces [Accessed 20 Nov. 2018].
Sule, V. (2014). Tesla vs Green House Gas Emissions-Environmental Stability. [online] Available at: https://www.academia.edu/36242060/Tesla_Strategic_Plan..pdf [Accessed 2014].
Pratap, A. (2019). TESLA MOTORS SWOT ANALYSIS 2019. [online] notesmatic. Available at: https://notesmatic.com/2019/07/tesla-swot-analysis-2019/ [Accessed 22 Aug. 2019].
Hartley, R. (2019). Tesla and Porter's Five Forces. [online] www.prezi.com. Available at: https://prezi.com/odfko5i1kaqp/tesla-and-porters-five-forces/ [Accessed 17 Oct. 2019].
Gupta, V. (2013). Business Strategy – Tesla Motors. [online] www.prezi.com. Available at: https://prezi.com/pztxvxbtz3ct/business-strategy-tesla-motors/ [Accessed 3 Jun. 2013].
Abdeldjebar, S. (2017). Macro environmental analysis-strategic environment. p.280.
Johnson, G., Whittington, R., Scholes, K., Angwin, D. and Regnér, P. (2017). Exploring strategy. 11th ed. Harlow (England): Pearson.
Jurevicius, O. (2013). Resource Based View – The VRIN Characteristics. [online] Managementstudyguide.com. Available at: https://www.managementstudyguide.com/resource-based-view.htm [Accessed 21 Oct. 2013].
Standlee, D. (2015). Tesla Motors Competitive Analysis. [online] prezi.com. Available at: https://prezi.com/pluqv7l9eegk/tesla-motors-competitive-analysis/ [Accessed 5 Jun. 2015].
Frue, K. (2018). PESTLE Analysis of Tesla Inc.: The growth of the eco-friendly electric car. [online] PESTLE Analysis. Available at: https://pestleanalysis.com/pestle-analysis-of-tesla/ [Accessed 17 Oct. 2018].
Farooq, U. (2019). Tesla Pestle Analysis | Marketing Tutor. [online] Marketing Tutor. Available at: https://www.marketingtutor.net/tesla-pestle-analysis/ [Accessed 22 Apr. 2019].
Coursehero.com. (2016). 3 Using VRIO analysis evaluate whether Tesla has a sustained competitive. [online] Available at: https://www.coursehero.com/file/p2g3fvd/3-Using-VRIO-analysis-evaluate-whether-Tesla-has-a-sustained-competitive/ [Accessed 17 Oct. 2016].
UKEssays.com. (2019). Tesla Analysis: PESTEL, SWOT and Porter's Five. [online] Available at: https://www.ukessays.com/essays/business/tesla-pestel-swot-porters-five-2123.php [Accessed 10 Nov. 2018].
Naga, C. (2018). Tesla PESTEL Analysis – Harvard Strategic Management. [online] Available at: https://www.researchgate.net/publication/325746549_Tesla_PESTEL_Analysis_-_Harvard_Strategic_Management [Accessed 13 Jun. 2018].
Dudovskiy, J. (2018, Oct 15th). Tesla Porter's Five Forces Analysis. Retrieved Oct 15th, 2018, from tesla-porters-five-forces-analysis-2: https://research-methodology.net/tesla-porters-five-forces-analysis-2/
Gach, M. (2017, July 20). "Tesla Network Could Bring Radical Change to the Way We Own.'. Retrieved July 20, 2017, from Teslarati.com: www.teslarati.com/tesla-network-autonomous-ride-sharing-changeownership-model/
KISSINGER, D. (2019, Feb 22). tesla-motors-inc-five-forces-analysis-recommendations-porters-model.Tesla Inc. Five Forces Analysis (Porter's Model) & Recommendations .
Portney, P. R. (2016). Public policies for environmental protection. Routledge.
Tesla. (2019, Oct 15th). About Tesla/Tesla. Retrieved Oct 15th, 2019, from https://www.tesla.com/about