Strengths And Weaknesses Of Attachment Theory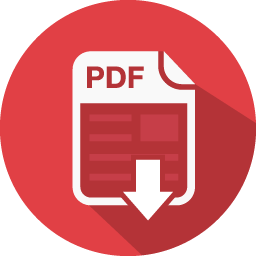 Introduction
He was born as a psychologist by the name of John Bowlby. He was born in London; there he attended Trinity College in Cambridge. He studied psychology and where he later developed a passion for working with children which he was later inspired to pursue a career as a child psychiatrist. Later on, he also studied medicine and psychiatry at University College Hospital and Maudsley Hospital respectively. He was the person who initially developed the attachment theory. Mary Ainsworth played an important role alone side Bowlby as she developed the methodology which was used to test the theory. She contributed to the attachment figure and as a result, we are now able to experience the developmental process of infancy. Mary Ainsworth was able to finish her studies just before World War II from the University of Toronto, (Bretheron, 1992). He believed that when a child becomes attached at an early age, it plays a key function in the way a child develops. He believes that children born with a biologically programmed aptness constantly seek to remain near to figures they feel more attached to. As a result of being able to experience these feelings, a sense is built as well as their comfort increases. This results in the child's chances of survival increase. Bowlby himself defines attachment as a 'lasting psychological connectedness ween human beings.' According to his research, he stated that the infant's inherent need is to form a close bond with his/her caregiver. His work was also influenced by Melanie Klein.
Summary
Four basic characteristics basically give us a clearer understanding of what attachment really is. These include a haven, a secure base, proximity maintenance, and separation distress. These four attributes are very evident in the relationship between a child and his caregiver. Base on the writing of (Bowlby, J, 1969/2, 1988), as read in the article attachment within the family system: an overview by (Stevenson-Hinde, 1990), the characteristics of attachments were simply explained as the behaviors that are normally displayed during the attachment process. 'Attachment behavior refers to any form of behavior that is predictable in a person attaining or maintaining proximity to or communication with someone another preferred individual. This is present from birth, although operating in different age-appropriate forms, attachment behavior occurs throughout the life cycle.' (Stevenson-Hinde, 1990). 'Various forms of attachment behavior occur under certain conditions, whenever we are fearful, sick or needing to experience some positive emotions (joy or love), many of the emotions arise during formation and Security of our attachment relationships. Thus, the organization of an individual's attachment behavior is closely related to the development and expressions of emotions.' (Stevenson-Hinde, 1990).
Critique
Weakness
Some psychologists share the similar notion that every figure of attachment is as important to any child, but they've also agreed that when an attachment turns into multiple attachments; those attachments will become secondary. For example, to father or any siblings serve an important purpose for the emotional adjustment for that child.
The alternative explanation could be said to be that rather than the continuity hypothesis, the temperament hypothesis can be also considered. The instinctive character factors could be the prime factor to form attachments then go on to form secure adult relationships. This can explain why certain infants or people can form better attachments than others can. (Alan Sroufe, Grossman, & Suess, 1992)
It lacks scientific rigors so it cannot be tested.
Strengths
Monotropy and hierarchy can be considered as one the strengths are seen in Bowlby's attachment theory as reveal that there is special importance over the hierarchy of many other attachments. (Schaffer and Emerson, 1964) found that infants form many attachments however, an infant's primary attachment is towards the mother or father.
The continuity hypothesis study was a longitudinal study that has was observed the participants for a long period of time, in this case, it was from infancy to late adolescence. They found continuity between early attachment and later in emotional/social behavior. Individuals who had secure infancy were rated as high for social competence, less isolated, and more popular. This demonstrates continuity. (Carlson & Sroufe, 2005)
Base on Lorenz's study, he stated that one can look at attachment as imprinting.
Conclusion
Agreeing with (Harris 1998), I believe that parents should not be held fully accountable for the development of his/her child, even though their genes are pass down and it obviously has influenced their development automatically; that is the only premise on which one can say a parent should be held responsible. Research has proven over the recent years that children tend to depend on the group in which they socialize thus helping with the formation of their personalities. This is also important to remember as well as taking into consideration the length of time that a child may end up spending away from his/her parents. Mothers are not to be assumed as the primary attachment figure because that is never the case, (Field, 1996).
We are living in a technologically advanced society and one has to be careful how we tend to the needs of our children. It is so easy for us to neglect and or abuse our children sometimes unconsciously because of the fast pace society we live in. Many pieces of research reveal that most of these children who suffer or is deprived of being able to form proper attachment usually happens between the first two (2) years of a child and we are reminded that they must receive proper child care throughout this stage; with these efforts, effective improvements will a positive effect on the future. Forming an attachment with either the parent or caregiver can be also seen as a fundamental principle in the development of a child, thus having a strong emotional connection is an important obligation. It is also shown in many pieces of research that the environment of the child may have either a negative or positive effect on the development, especially in the growth spurts period.
Relevance
It can be said that over the past years, attachment theory has exerted more influence in the field of psychotherapy than just about any other model, approach, or movement. Though not a clinical methodology, it has justified a whole range of therapeutic perspectives and practices. The aphorisms, or conditions for therapeutic change, upon which probably most attachment-oriented therapists would agree are:
Secure, ambivalent, avoidant, or disorganized early attachment experiences are real events that can substantially and destructively shape a client's emotional and relational development. The attachment pattern learned in early childhood experiences will play out in psychotherapy. Secure children may be upset whenever his/her caregiver or parent may leave but they are secure with knowing that caregiver or parent will return. This is, however, not the case with the ambivalent child, this child becomes very distressed which normally indicates that the feels maybe have experienced poor maternal care and is unable to develop a dependency on that caregiver or parent. When a child becomes avoidant, it indicates that that child shows no emotional attachment whether the person is his or her caregiver or parent and research states that this often is a result of child abuse or child neglect. When a child is confused in the behavior which they display this evidently shows that a child is unable to build a clear form of attachment due to the inconsistency of the emotions displayed by the caregiver. Base on the numerous researches conducted it has helped us to understand that when children can for strong attachment bonds, it helps in building their self-esteem which helps them to be grounded in society.
The right brain/limbic interaction of the psychotherapist and client is more important than cognitive or behavioral suggestions from the therapist; the psychotherapists emotionally charged verbal and nonverbal, psychobiological attunement to the client and his/her own internal triggers is critical to effective therapy.
The healing process is very important as it relates to the attachment experience co-constructed by a therapist and client. It's also important that the therapist stays in tune with what is happening with the present emotions of the client as well as his or her own. Keeping in mind the old rubric, 'be aware of transference and countertransference, a therapist should fully experience the clients feeling but be cautious as not to trigger your own.
Reference
Alan Sroufe, L., Grossman, K. E., & Suess, G. J. (1992). – Effects of Infant Attachment to Mother and Father on Quality of Adaptation in Preschool: From Dyadic to Individual Organisation of Self. International Journal of Behavioral Development.
Ainsworth, M. D. S., Blehar, M. C., Waters, E., & Wall, S. N. (2015). Patterns of attachment: A psychological study of the strange situation. Psychology Press.
Bowlby, J. (1957). Symposium on the contribution of current theories to an understanding of child development. Journal of Medical Psychology, 30(4), 230-240.
Bretheron, I. (1992). The origins of attachment theory: John Bowlby and Mary Ainsworth. Developmental Psychology, 28, 759-775.
Carlson, E. A., & Sroufe, L. A. (2005). Attachment and development: a prospective, longitudinal study from birth to adulthood. Attachment and Human Development, 349-367.
Field, T. (1996). Attachment and separation in young children. Annual Review of Psychology, 47, 541-562.
Harris, J. R. (1998). The nurture assumption: Why children turn out the way they do. New York: Free Press.
Sarah Mae Sincero (May 17, 2012). Bowlby Attachment Theory. Retrieved May 01, 2019, from explorable.com: https://explorable.com/bowlby-attachment-theory
Schaffer, H. R. & Emerson, P. E. (1964). The development of social attachments in infancy. Monographs of the Society for Research in Child Development, 29 (3), serial number 94.
Schore, A. N. (2000). Attachment and the regulation of the right brain. Attachment & Human Development, 2(1), 23-47.
Stevenson-Hinde, J. (1990). Attachment within family systems: an overview. Infant Mental Health Journal, 11(3), 218-227.
Cortazar, A., & Herreros, A., (2010). Early attachment relationships and the early childhood curriculum. Contemporary Issues in Early Children, 11(2), 192-201. https://dx.doi.org/10.2304/ciec.2010.11.2.192.
Malepour, M. (2007). Effects of attachment on early and later development. The Journal of Development Disabilities, 5(2), no.105, 81-85.