Study Is About Smoking Among Individuals In North End Halifax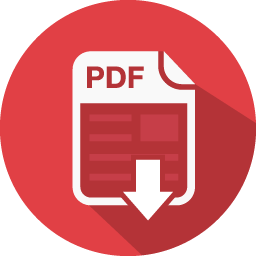 This study is about smoking among individuals in North End Halifax. The writer made an assessment through observation of the surroundings and the citizens living on it. Reading materials such as history book from Public Library, and online journals were the main sources of this study. History was taken to inform the readers about the evolutionary change of Creighton Street. As a small part of North End Halifax, demographic data was not found. Writer decided to do the research of the entire North End Halifax and Halifax Regional Municipality to get data that are available. The main aim of this research is to know the factors contributing to smoking initiation, its negative effects to health, its social health determinants, and what solutions are being done to address this issue.
Location
The place where the writer specifically live is in Creighton Street. Historically named after James Creighton, one of the wealthy early settlers, owned the entire stretch of Creighton Street starting from Cunard to North. Another wealthy landowner was Martin P. Black. His property covered the entire area from North to Ontario Street and from Gottingen Street to Belle Aire Terrace. In 1967, Black's Villa was knocked down and Northwood Manor was built. In 1966, Creighton Street's north corridor was voted by the Halifax city council to change its name to Northwood Terrace while the north end of Gottingen Street became Novalea Drive in 1981. In the meantime, locals from the south end of Creighton has been in the center of rejuvenation throughout north from Cogswell.
North End Halifax is a portion of land of Halifax, Nova Scotia. It is in close proximity to Central Halifax northern side. Bordering both the Commons and Citadel at the southern part. The tail end of the northern periphery is at North Street as well as the South End at South Street. "The Narrows" of Halifax Harbour surrounds the area on the east and Bedford Basin on the North. An ideal place for people who works in Downtown Halifax. Local shops, restaurants, and galleries are just a few distance away from Agricola and Gottingen Streets. Community services such as the North End Community Health Center is a non-profit organization and a primary care clinic that responds to the unmet needs of the residents. Recycling Centers are available to help protect the environment and convert empty bottles to cash. Halifax North Memorial Public Library is open to everyone and has a community room where inhabitants can gather for meetings or any events.
Social Systems
North End has long been envisioned as the centermost point of education, trading, religion and recreation in the group of African Nova Scotians. Nonetheless, the statistics of the area has greatly transformed because of Gentrification and urban revitalization. The launch of U-pass, makes the transit cost affordable for the university students who live in North End Halifax. Furthermore, Northwood Terrace is a nursing care home for the elderly located just across the north street. Health care facilities such as the Canadian Armed Forces Medical Center and North End Community Health Center welcomes marginalized, vulnerable people. The Schizophrenia Society of Nova Scotia provides mental health service to the public. Big public hospitals like the IWK and QE II Health Sciences Center are the nearest hospital facilities that caters people from the surrounding communities.
The main public transportation is the Halifax Transit with multiple bus routes that provide easy access to malls, hospitals, parks, universities, and recreational centres. Pedestrians are also safe in crossing the streets because of several pedestrian lanes and signs visible to make the motorists stop. The area has started to grow suddenly as a booming place for creative community. Recreational Centres such as the George Dixon Center offers different activities like board room, pottery studio, outdoor spray pad and play ground, multi-purpose room, audio-visual room, gymnasium stage, kitchen facilities, an open green space, and a parking lot. North End Halifax is governed by a Mayor and community council. All municipal government are best managed under the local control of the regional council that deals with district issues and promotes extensive scope of activities that advocate the well-being of their people.
People
According to Statistics Canada (2016), a record of 403,131 residents are living in Halifax Regional Municipality (where North End is located). Age group from 65 year old and over dominated the population with 63,095 while the least group are those from 100 years and over which accounts for 55 people. Most private households by household size is two person (64,375 residents) and mostly are married or in common law partner (192,490 residents). Meanwhile, there are 63,900 Current smoker (daily or occasional) in the record, which is one of the highest health issues in the community. The overall Perceived Health and Mental health (very good or excellent) are 240,800 and 251,00 respectively.
Sadly, North End itself, has been associated with crimes and poverty. Most African Canadians do manual labor and included in the working class area are the older white locals. The proximity of the Canadian Forces Base Halifax naval base and Halifax Shipyard, has contributed to a sizeable working class population living and working in the area. The presence of Black people are still in the district and most of them lives in the public housing around Uniacke Square. There are only small number of shelter owned by black families as of 2019.
Smoking
Peer pressure, curiosity, culture (hookah smoking), parents' smoking, environmental influences, and genetic factors initiate smoking and pursues the act. The Nova Scotia Health Profile (2015) report showed 22% of Nova Scotians smoke daily or occasionally, which was greater than the interstate's average. Higher age group of smokers were from 20 to 34 years old. It was evident that smoking causes various health diseases such as cancer, cardiovascular diseases, stroke, chronic obstructive disease, reduction in fertility, birth defects, miscarriage, weaker bones, cataract, and age-related macular degeneration. There were 15.8% Canadians above 12 years old (approximately 4.9 million people) who had been smoking cigarettes either occasionally or everyday. There was a decline in the census of smokers for both genders. For males, from 20.4%, it was down to 18.6% while for females, from 15% it decreased to 13%. Among all age groups, youths from 12 years old to 17 years old were the least to smoke, which appoints to 3.2%. The majority of 4.9 million smokers had their cigarette smoked everyday, which accounted to 3.4 million people. Meanwhile, the greatest number of non-smokers were lifetime abstainers, which means they never smoked a whole cigarette. In 2018, one out of five Canadians (21.3%) were current non-smokers who were considered daily smokers.
Normally, people start smoking during their pubescent age, therefore those who have not smoked by the age of 20 is a signal of future smoking rates. People from 20 to 24 years old (62.6%) never smoked a whole cigarette (Statistics Canada, 2019). In Canada, death rate from smoking is about 37,000 every year, which is more than six times as compared to suicide, car accidents, crime and AIDS.
Social Health Determinants that contribute to Smoking
People who belong to low socioeconomic status (SES) as defined by low income, and low levels of education are the social health determinants that influence smoking. The amount of earnings can build mainly the way of life, influence mental process, and affect health-related functioning such as tobacco use, diet, too much alcohol use, and degree of physical exercise (Mikkonen and Raphael, 2010). They have limited connection to health care, that makes it more likely for them to be diagnosed at a later stage of their disease or condition. Blue-collar labourers are more inclined to smoke cigarette at an earlier age and are considered heavy smokers as compared to white-collar labourers. Tobacco use among people with low educational attainment has been associated with school drop-out, the risk of leaving school, and low academic performance. The duration of cigarette smoking to those who attained high school are more than twice as many years as people with higher educational attainment. School age children are also at high risk of second hand smoking because parents or guardians are smokers. The dissemination of these determinants are related in unique ways resulting in health disparities by restricting the capacity of most population groups to reach health equity.
Solution
The provincial and territorial government are pushing its regulatory laws and municipal regulations to reduce smoking rate. Some of the most successful ways that are mandated in Canada are increasing the unit price of tobacco products, enforcing smoke-free laws, inhibiting promotion of tobacco, and forming an evidence-based cessation treatment for smokers who are trying to quit. The use of social media, internet, signage, advertising, and other mass media campaigns by governmental and non-governmental agencies are effective in smoking cessation program. These interventions must be fully enforced to equally reach and govern all population groups such as Aboriginal and LGBTQ (high smoking rates). Proper and consistent implementation of the tobacco control interventions can promote equity and eradicate disparities (Harvey and Chadi, 2016).
Role of the Community Health Nurse
The key to giving up smoking is Motivation. All nurses have opportunities to aid smokers to quit by using brief counselling and nominal intervention. Minimal intervention is effective if the nurse present client with data about the advantages of smoking cessation and counselling. The success rate for smoking cessation program depends on the smokers determination to totally quit after several attempts. Augmenting the time allotted in sharing advice and continuance of follow up are proven to achieve the desired outcome. It lowers down the percentage of smokers at roughly 3% to 5% (RNAO,2007). Healthcare professionals are now using the latest protocol in Canada called CAN-ADAPTT Guidelines (Canadian Action Network for the Advancement, Dissemination, and Adoption of Practice informed Tobacco Treatment). The quick 5 A approach are: Ask (about the person's use of tobacco), Advice (to quit), Assess (smoker's strong will to quit), Assist (the tobacco user's effort to quit), and Arrange ( for follow up). In addition, Pharmacotherapy significantly increase the cessation rate that works best in combination with counselling.
Conclusion
Tobacco control interventions must be implemented unfailingly and fairly in all population groups who want help in quitting especially those who belong to the low socioeconomic status with bounded access to cessation services. Additional efforts to fair and impartial implementation of tobacco control policies can help attain equity and stop tobacco-related disparities. The decrease in smoking prevalence in Canada is a significant public health achievement.