Study On Employee Attrition &retention At Universal Express Co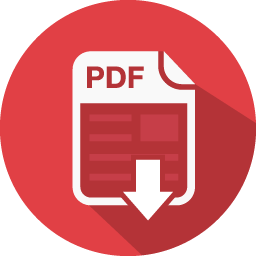 Abstract
With rapid increase seen in the Attrition level of employees across different sectors; retention of employees has become one of the important factors known to be crucial for the development and the accomplishment of the organization's goals and objectives therefore seen as a vital source of competitive advantage for any organization. This study attempted to explore the main factors which contribute to Attrition of Employees & Employee Retention practices adopted or existing in the private sector. The study is based on both primary & secondary data. Attrition study involves Sample of employees are taken using Stratified Random Sampling among data infused in Attrition tracker software of Universal Express Company. Retention Study involves interviewing the HR Manager; Mr. Manindersingh. keeping retention factors in mind. With the study, suggestions are made on how the company can further improve their employee retention practices.
Key Words: Attrition, Retention, Organizational Culture, Strategic HRM.
Introduction
Retaining talent has never been so important in the Indian scenario; however, things have changed in recent years. In prominent Indian metros at least, there is no dearth of opportunities for the best in the business, or even for the second or third best. Retention of key employees and treating attrition troubles has never been so important to companies. In an intensely competitive environment where HR managers are poaching from each other, organizations can either hold on to their employees tight or lose them to competition. For gone are the days when employees would stick to an employer for years for want of a better choice. Now, opportunities are abounded. Employees stay and leave organizations for some reasons. The reason may be personal or professional. These reasons should be understood by the employer and should be taken care of. The organizations are becoming aware of these reasons and adopting many strategies for employee retention. A strong retention strategy, therefore, becomes a powerful recruitment tool.
Companies today have realized the importance of retaining their qualitative workforce contributes to productivity of the organization and increase morale among employees. The organization culture in a long run converts to organizational ethics and people feel reluctant to leave by making it as a stepping stone when appreciation and rewards in form of compensation awaits them in comparisons to the market trend.. There are four basic factors that play an important role in increasing employees' retention, include: salary and remuneration, providing recognition, benefits and opportunities for individual growth. But are they really positively contributing to the retention rates of the company? Salary these days hardly reduce turnover. Today's employees look beyond money factor. In order to ensure that organizations are behaving more customer-oriented, they need to be equally employee centric in order to match the intellectual property and their products and services.
COMPANY PROFILE: Universal Express Company is a decade old firm which deals with Social Media Project & is situated in Ghatkopar(W) area of Mumbai. Mr.ArunEkhande is the CEO of this organization & has a thousand plus employee base.
Literature Review
2017, Paper published by Cheng Wai Loon, Chuah Ling Er, Et al; carried out this research to identify the factors of career development, rewards and compensation, performance management, job design, and talent acquisition contributing to employee retention in telecommunications industry. The research was significant to investigate the determinants that affect the employee retention in telecommunications industry in Klang Valley.
2014, Paper published by MeetakshiBelwal Bhatt and Dr. B. D. Kavidayal they are focusing on explaining the comparative study of the various factors that affect satisfaction and retention of the employees working with the government and the private educational sector. The research study aimed at studying different perspectives of teachers working in the private and the government Institutes or universities of Uttarakhand, that lead to job satisfaction and retention. The study discusses reasons why a particular sector faces more attrition as compared to another.
Need For The Study
Following points make it essential to study employee attrition level & their retention strategies adopted in organisations.
Finding a right employee for an organization is a tedious job as organizations invests time and money in training an individual and all efforts simply go waste when the employee leaves.
When an individual resigns from his present organization, it is more likely that he would join the competitors
The employees working for a longer period of time are more familiar with the company's policies, guidelines and thus they adjust better& are loyal
Objectives Of The Study
To study the attrition factors among employee of Universal Express.
To ascertain the steps taken by universal express to retain their employees.
To offer suggestionsfor better employee retention at Universal Express.
Research Methodology
The study has descriptive research design. The required data has been collected from various sources like research papers, journal articles, various publications, and company's website. Attrition study involves Sample of employees are takenusing Stratified Random Sampling among data infused in Attrition tracker software of Universal Express Co… Retention Study involves interviewing the HR Manager; Mr. Manindersingh. Keeping retention factors in mind.
Data Analysis, Interpretation& Inference
1 – GENDER OF THE RESPONDENTS
| | | |
| --- | --- | --- |
| Gender | No. of Respondent | Percentage |
| Male | 161 | 52% |
| Female | 149 | 48% |
| Grand Total | 310 | 100% |
INTERPRETATION:The above table shows that 52% of the respondents are Male, and 48 % of the respondents are female.
INFERENCE 1:Majority 52% of the respondents are male who got attired.
2 – DESIGNATION WISE ATTRITION
| | | |
| --- | --- | --- |
| Level | Grand Total | % |
| Executives | 288 | 93% |
| Manager | 4 | 1% |
| Support | 10 | 3% |
| Team Lead | 8 | 3% |
INTERPRETATION:The above table shows that 93 % of the Attritions was from Associate level and only 1 % of the Attritions was from Managers level.
INFERENCE 2: Majority 93% i.e. 288 associates left the organization. It seems that the one who are new/ early joiners are the highest numbers who keeps on leaving the organization.
3 – ATTRITION TYPE
| | | |
| --- | --- | --- |
| Attrition Type | Grand Total | % |
| Managed Client | 53 | 17% |
| Unmanaged Client | 257 | 83% |
| Grand Total | 310 | 100% |
INTERPRETATION: The above table shows that 83 % of the employees themselves decided to leave the organization and the rest was removed or terminated by the organization.
INFERENCE 3: It seems that the company is facing more of unmanaged attrition.
4- ATTRITION REASON
| | | |
| --- | --- | --- |
| Reasons | Grand Total | % |
| Absconding | 71 | 23% |
| Redep | 49 | 16% |
| Resigned | 149 | 48% |
| ZTP | 41 | 13% |
INTERPRETATION: 48% of people resigned from the organization, 23% absconded the organization, 16% people were added under Redeployment bucket and 13% of people whom company terminated from the company.
INFERENCE 4: Majority 48 percent of the people was under resignation department.
5 – ATTRITIONS SUB-REASONS
| | | |
| --- | --- | --- |
| Reasons | Grand Total | % |
| Better Opportunity | 32 | 10% |
| Family Issue | 65 | 21% |
| Further Studies | 46 | 15% |
| Moved to another deal | 51 | 16% |
| Terminated | 42 | 14% |
| Left without informing | 74 | 24% |
INTERPRETATION:The above table shows that 32 employees left the organization because of better opportunity which they received from other companies, 65 people left because of family issue, 46 left for perusing further studies, 51 changed the deal within the organization, 42 employees got terminated because of zero tolerance policy and 74 left the organization without informing or without putting papers.
INFERENCE 5: There was as trend of leaving the company without informing them which was 34%
6 – LANGUAGE WISE ATTRITION
| | | |
| --- | --- | --- |
| Reasons | Grand Total | % |
| Assamese | 4 | 1% |
| Bengali | 6 | 2% |
| English | 236 | 76% |
| Hindi | 26 | 8% |
| Malayalam | 6 | 2% |
| Marathi | 3 | 1% |
| Oriya | 5 | 2% |
| Tamil | 6 | 2% |
| Urdu | 18 | 6% |
INTERPRETATION:The above table represents the language wise attrition count of Universal express. Why this data was taken in to consideration was because Universal express deals with Social Media projects and language wise expert are the important part to run the project smoothly. Hence Language wise data was taken into consideration.
INFERENCE 6:Majority of NAM market i.e. employees working in English market left the organization.
Findings/ Inferences
Inferences drawn from HR Manager's interview taken are mentioned below:
1. Training and Development:
The firm started with soft skill training likes email etiquette, English speaking and management skills.
2. Compensation:
Universal express decided the revised the salary structure for everyone associated with them as a permanent employee,
Company decided to pay them bonus once a year only to active employees,
3. Organizational Culture:
The biggest discussion taken by the firm was about the dress policy which they made smart casual from business formals.
The firm started with fun Friday so that the employees are also engaged with extra activities apart from work.
4. Feedback:
Universal Express started with a new term by hiring the wellness coaches because, while doing a study and several feedback it was seen that employees are affected with the work which they do no social media.
The firm thought to hire Wellness coaches, or we can say them secret doctors to understand the problems and help them with suitable suggestions. This helped the firm and the employee a lot and it was found that the attrition rate from last month was reducing.
5. Play For Green Program:
The company came up with a simple points system for team leaders by giving them points if the team do not have any attrition for the month.
They implemented a scoring mechanism within the deal which as was follows:
Team Leads with "0" attritions for the month – 30 points.
Reversals for the month and should be with the deal for 6 months – 10 points.
Taking session on performance management – 10 points.
Updating the future attritions i.e. AWAC report – 10 points,
Every attrition is a -10 points
Individual needs to score a minimum of 40 points to be eligible for awards : 40 points – 120 CP points – (~2000/- INR); 50 points – 150 CP points – (~2500/- INR)
Suggestion
The Company must tie-up with educational bodies/institutes to help the existing employee gain knowledge with certification, thus helping them in career planning.
Universal Express management should involve give them extra allowance if an employee complete 3yrs, 5yrs and so on for showing trust with company.
Building a recreation room in which they install fuss ball table, chess, Carom and a massage chair etc. must be considered.
Company should involveexecutive level employees to give suggestion without writing their names and it will be implemented if it's genuine.
Conclusion
The research has a humble attempt in identifying the causes of employee attrition &retention and come up with a few suggestions. UNIVERSAL EXPRESS in GHATKOPAR exists with an increased level of employee attrition but they are working on employee retention strategies at good momentum. So, the management has simply to concretize people and live them alone with an environment in which they find it possible it behave appropriately, identify the problem, appreciate the need to resolve it, identify the factors and contributing to the problem and behave in ways that would either eliminate the casual variables or reduce their influence on the problems. Though slow, the process of concretization is sure to produce the desired results conducted in proper ways.
References
Biswas. S.N, Indian Journal of individuals, Institute of Management, Volume-5, Issue-2, and February 1994.
Venkat. R.K, Management and Labour Studies, Institute of Management, Volume-3, Issue-2, and July 1997.
Philips J. J, Managing Employee Retention- A Strategic Accountability Approach, Elsevier Butterworth Hethemann Publications, Volume-5, Issue-2, and 1998.
Arthur, Effects of human resource systems on manufacturing performance and turnover, Academy of Management Journal, Volume-2, Issue-3, and June 2005.
Manikandan. P, HRM Review, The ICFAI University, Volume-3, Issue-5, and March 2007.
MeetakshiBelwal Bhatt and Dr B. D. Kavidayal, Abhinav Publication Abhinav National Monthly Refereed Journal of Research in Commerce & Management, Volume 3, Issue 4 (April 2014)
file:///E:/Ph.D/critical%20review%20books/epapers/2.Completed_FYP.pdf