Summer As The Most Loveliest Season: Opinion Essay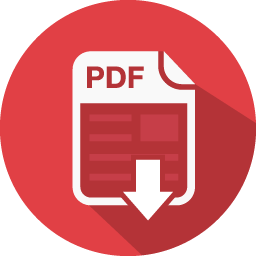 Why is it that there is always something happy and vivid about summer? Or is it just me who thinks this way? Although it may sound cliché, my favorite season is summer because it gives me excitement seeing flowers blossom spectacularly, breathing the mesmerizing smell of the sea, and exploring new places. Witnessing a living thing to come to life evokes my desire to reborn in every moment. The way the sea smells just makes me dive into the future. Discovering new places basically reminds me what a tiny space I occupy in the world.
In the first place, I always get excited to witness a variety of kinds of flowers that I like start to bloom in all their glory in summer. I have always been mildly interested in flowers, their growing conditions and care, even what they symbolize. For this exact reason, I plant some of my favorite flowers in the garden of our summerhouse on a regular basis. Our garden unbelievably gets adorned with these flamboyant flowers each summer. To give a clear example of the flowers I regularly grow, color changing hydrangeas and yellow daylilies are truly stunning for our garden. I literally can't wait for these vibrant flowers to grow throughout the summer. They never cease to amaze me not only with their incredibly fascinating scent but also with the way they arise. There are even more exuberant colorful flowers in the surroundings of our summerhouse. It makes me more energetic to pass by them and see their sparkling appearance every morning. They are exquisitely fragrant, and it makes me feel blissful while also prompting my passion to reborn in every moment.
The second thing which always makes me exhilarated in summer is to breath the mesmerizing smell of the sea because it gives me a sense of tenacity, detachedness, and passion. It is like a ritual for me to sit by the sea especially in summer and put my entire life into perspective. Hearing the mellifluous sound of the waves makes me willing to persist despite all odds in my life. The endless horizon, on the other hand, gives me a powerful sense of freedom yet makes me feel very small. Hence, my sea visits are revitalizing and rejuvenating for good and all. They strengthen my belief in new beginnings in a sort of way. They remind me the importance of believing in myself and being passionate about anything I put my mind to. This makes me even more excited to see what the future holds for me. My list of ambitions which has been like a Sahara Desert until then suddenly becomes filled with far from impossible goals because I go back to the drawing board each time I am near the sea.
Lastly, throwing caution to the wind and exploring new places every summer consistently buzz me with excitement. I get caught up in the moment of seeing a place for the first time or getting lost in a city I have never been to before. This gives me an opportunity to explore new inspiring stories in the most fun and interesting way. That is to say, one gets to leave no stone unturned because he also meets with people from completely different backgrounds. I love to hear stories of all those diverse people as they somehow make me change my perception in life. Even the tiniest scar on their faces tells you a scarcely credible story. Their quivering voices hints you what they have been through. Traveling through new places also emphasizes how capable I am of pushing my boundaries by coming out of my comfort zone. I become conscious of the fact that there isn't a chain around my neck anymore, and I am limitless as the sky. It thrills me that there are countless places, people and untold stories that are waiting to be discovered.
All in all, I can say with no doubt in my mind that summer is the most loveliest season as it alchemizes me to become aware of new possibilities with the help of little things such as busting out of flowers, smell of the sea and being lost in places you don't know. Appreciating each of these moments and the lessons I take from them stir in me a sense of power. I collect these summer memories just as other people collect photos or letters. Each summer is a chance for my revival. The bursting light in me in this season shapes me into the most enthusiastic person.