Supersize Me: Financial Analysis & Pricing Structure for McDonald's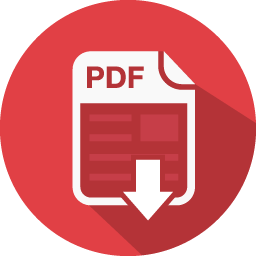 I. Financial Analysis
Financial Background
McDonald's Corporation is a global company that conducts business in 117 countries. McDonalds operates over 32,000 restaurants and over 26,000 franchises within the highly competitive fast food industry. McDonald's has built a loyal customer base since 1940 by continuing to be dedicated to its customer service and providing high-quality fast food for customers. Today, McDonalds is boasting over 60 million customers and counting. Within the United States and other countries where McDonald's is operating, the fast-food industry is very competitive. Despite the competition, the company has been able to record revenues of $16 billion in revenue and more than $7 billion in franchise restaurant business. McDonald's locations are spread out geographically which consist of the United States, Europe, and Middle East, Asia-Pacific, Latin America and Africa. In the United States alone, McDonald's revenues account for 34%. Europe, however, totals around 40% in revenue while Asia-Pacific, Middle East and Africa account for only 21% in revenue sales. The United States, it is noted that it has remarkable success with more than 3.8% growth over the last eight consecutive years. McDonald's has also gained a competitive market advantage, however, within its international sector of operations. With that said, the US and Canada are McDonald's biggest major markets.
McDonalds continues to focus on its customer success as well as achieving global success by providing affordable food to its communities. Globally, McDonalds has been able to achieve comparable sales that have increased from 5.0% and 4.9% in guest services. McDonalds financial performance has continued to rise steadily since 2007, which in the end, they recorded $2.4 billion in net income during that same year. The following year (2008), McDonald's net income increased to $4.3 billion in sales which also led to another growth in 2009 at $4.5 billion. In 2010, the company recorded yet another growth in net income at $4.9 billion which is the comparable sales growth of 5.0%. Typically, McDonalds recorded "92 consecutive months of global comparable sales increases through December 2010" (McDonalds Corporation Annual Report 2010, P 2).
Financial Analysis Proposal – McDonald's
McDonalds will need to improve its efficiency of assets utilization. Due to less efficient asset utilization, operating costs increased which led to affect its profits. Management will need to focus on effective management and assets.
McDonalds will need to become more conscious about the composition of its capital structure. Heavy reliance on debt in capital structure makes the company risky as well as losing investors trust.
The company will also need to improve its average collection period because of the fact of credit policies which are moderately lenient as compared to the industry which risks the delay in recovery of increased debt.
Forecast: Continued Growth
According to the results of vertical analysis, it is noted that 67% of the company's net revenue comes directly from the sale of their own restaurants while only 33% from its sales are from franchised restaurants. The company's current operating income shows a positive increase in trend up to 2011 due to the decrease in operating expenses. In 2012, however, it does show a slight decrease and it is only 32% of its total company revenue. Accordingly, net income is 20% of the company's total revenues from 2008 to 2011but unfortunately declined in 2012 due to the unforeseen provision for income taxes. The total operating expenses are presently 68% of the net revenue in 2012 which marks a positive increase in trend over a three year period, which in the end, means profitability.
Pricing Strategy
There are a couple of factors that are included in the cost of fast-food in the retail market. The first is affordability; the pricing strategy involves price bundling offers meals and other product bundles for a discounted price. For example, a customer may purchase a Happy Meal or an Extra Value Meal in order to optimize cost and product value. The company, however, also uses a pricing strategy called psychological pricing. McDonald's uses prices that appear to be significantly more affordable such as $.99 instead of rounding it off to the nearest dollar. The pricing structure helps encourage customers to purchase products based on apparent affordability.
The second factor is to battle increasing commodity costs with new menu items such a strawberry lemonade, revamped chicken sandwiches, chicken nuggets and the return of certain items. By accommodating to the community in what they like and want, this will/could bring back some customers and in return bring in more revenue.
Competitive Pricing
Everyone has either heard or seen the film Supersize Me which introduced an individual who ate nothing but McDonalds every day for 30 days. Of course, this is not a healthy trend nor what McDonalds wanted individuals to do in order to avoid unhealthy situations. Since then, McDonalds has done away with Supersize meals and has switched to healthier meals like Fruit & Maple Oatmeal, Southwest Grilled Chicken Salad and the Fruit & Yogurt Parfait.
Today, millennials have shifted consumer preferences by moving towards healthier options such as Chipotle and Panera, to name a few. These individuals we are seeing, are not liking the Big Mac and burger meals as much as they used to in years past. They want to engage in something different and healthier.
In order to find a balance of a pricing structure as well as a healthier menu, corporate must be able to go back to "basics". Some things we will need to consider is that we must be able to listen to our customer's feedback. We will need to make an effort in having something that the customers truly want and price accordingly. We will also need to consider finding one thing that we as a whole, do best and stick with it. One area that has happened repeatedly, is that McDonalds automatically cuts back on staff in order to remain profitable and restrain on business expenditures in order to save capital and invest in the business (Wells, 2020). Many seem to leave out what the one area that has made them successful which is the customers.
There are three generic strategies that McDonalds will need to incorporate: focus, differentiation and cost leadership. It is true that McDonalds has been successful at employing cost leadership marketing strategies by offering fast food meals at low cost prices. Those prices have been kept low by hiring and training inexperienced employees instead of trained cooks and also by hiring only a few trained managers.
McDonalds will need to continue to price bundle by combining with psychological pricing. Within that price bundle, we will need to offer meals and other al a carte items for a discounted price. Continuing using the psychological pricing, we will need to continue using the prices that "appear" to be significantly more affordable, for example $.99. The reasoning for this is because it highlights the importance of price bundling and to encourage customers to purchase more items (Mever, 2015).
The objective for McDonalds as a whole, is to increase the market share. McDonalds mission highlights its pricing policy which states the most fundamental element of determining price is being in touch with the price of our competitors allows us (McDonalds) to price our products correctly, balancing quality and value.
Although McDonalds is successful at implementing cost leadership marketing strategy, the overall objective is still to increase the market share. We will continue to work towards a successful pricing decision which would be the best result in analyzing demand, cost, competitor pricing and the products life-cycle and then we can begin on working towards balancing quality with value.
Ethical & Legal Considerations with Pricing Strategies
Some ethical issues are very easy to understand such as 'Don't steal', 'Treat others with respect' and so on. Yet when it comes to the market, the concept could be a bit blurry.
Pricing a product ethically is a major decision for any business including McDonald's. Businesses, however, who use ethical pricing strategies to sell products and earn a profit are far more respected by the public than those that defraud competitors or even consumers. In order to practice ethical pricing, we will need to be able to spot the ethical issues that obstruct fair pricing (Guo).
Channels of Distribution
Many McDonald's locations are open 24 hours per day which in the end, is to satisfy hunger at any hour of the day/night. This particular kind of distribution is called intensive distribution which is making the product available through all possible channels of distribution. McDonalds will need to continue providing services that are readily available to customers around the world. Developing and managing the marketing channels are in dire need to be met with customer demands within the global market.
Currently, as a whole, McDonalds has implemented a successful distribution strategy in which other countries should follow. Adopting to solid marketing strategy that openly focuses on distribution (place) on location of stores, is truly making McDonalds the successful business it has become.
Annual Sales & Revenue Forecast:
Revenue can be defined as the amount of money a company receives from its customers in exchange for the sales of goods or services. While McDonalds has a goal of having profitability in 3-5 years, sales revenue can be generated to reach that goal if a large new consumer base can be reached within the first 2 years. It has been recorded that McDonalds blew past analyst's forecasts for profit and sales back in the first quarter of 2018. This has helped strengthen the overseas markets as well as US consumers on average spending more at the restaurants.
The value price menu does in fact bring in consumers but in the end, consumers tend to spend more. Restaurant sales is the most profitable market and in the United States alone, it rose by 2.9%, which is topping analysts' predictions of approximately 2.7%, according to Thomson Reuters.
Global franchises that were open at least 13 months or more, also rose by 5.5% which is easily topping the average of 3.94%. Sales in Germany and the UK actually rose as well, despite weather conditions.
Taking into account from McDonalds 27 analysts is for revenues of $22B by the end of 2020, which in the end, would reflect a satisfactory 4.2% increase on its sales over the past 12 months. Furthermore, statutory earnings per share are expected to accumulate 8.4% to US$8.54. There is nothing in the results that could have changed the views on the business itself, given there has not been any major changes.
McDonald's rate of growth is expected to accelerate dramatically, which revenues to grow at 4.2%, which is well above historical figures as there was a large decline within the past 5 years at 5.8%. Although McDonald's revenue growth is expected to increase, it is still predicted to grow slower than the market itself. However, by establishing a larger customer base, McDonalds sales will increase drastically. Strategic Goal: To become profitable in 3 years.
Based on the targeted sales forecasts, however, the goal can easily be achieved. The most important things to remember is that there were no major changes to revenue estimates.
Based on the targeted sales forecasts, again, this goal can be achieved. To calculate when the business will be profitable, the monthly profit must be determined. In order to determine this, let's break down the operating costs:
The corporate office charges $45,000 franchise fee as well as an ongoing monthly service fee equal to 4% of gross sales. Franchises, furthermore, must also pay the corporate office rent, which is also a percentage of the monthly sales. Even more, there are some major costs that McDonalds has that are accustom to similar chains, are food, paper costs, payroll and employee benefits and occupancy, etc. Within the fast-food cost breakdown, raw materials purchases are typically the largest component followed by labor.
Sales Revenue Targets:
Due to re-franchising many of the franchise restaurants over the last couple of years, the company will need to make up for missed opportunities. We, as an entire company, has a long-term goal of 95% for McDonald's restaurants to be owned by franchisees, which by the end of 2023, the figures should show roughly 92.7% owned. Overall, we should see revenue of $21.3B with earnings of $7.50, which will be up 18% year on year. Ultimately, this will help cut down costs and improve margins. In the end, this will also help global franchises boost their sales by 4.5%.
Technology is constantly taking over society and that is nothing new to what new developments McDonalds is rolling out with. We will continue to revamp stores to create the "Experience of the Future" which will have updated self-serve kiosks and table service with better dining options. The mobile ordering and payment systems are installed and constantly expanding at a rapid speed. We are partnering with UberEats as an ongoing convenience and utilizing them more during this pandemic.
Year 1 Target Sales: $100,00+($21,777.60K/month)
If sales are roughly $100,000/month and operating costs are typically $2,190 + 4 % of monthly sales (royalty) as well as rent, which is typically a percentage amount based on monthly sales. For this presentation, we will say rent will be $4500. We will also need to account for payroll in this example which we will use roughly $15,000 for a single franchise. The profit being generated would be $74,397.60 each month, but initially that will increase while paying the interest.
An additional $100,000 per month is simply a goal and obviously the first few months will be smaller than projected as we will need to increase our branding.
Year 2 Target Sales: $125,000 +($21,777.60)
Profit for year 2: If sales increase within the next year (year 2) to roughly $125,000/month and operating costs are the same ($2,190 + 4% of monthly sales) including rent and payroll, the profit being generated will be $103,222.40 which is a $28,824.80 increase from year 1.
Year 3 Target Sales: $175,000 +(27,620)
Profit for year 3: If sales increase within year 3 to roughly $175,000/month and operating costs increased to $3120 which includes the 4% (due to the economy and supply and demand) yet rent stayed the same ($4500) but payroll increased from $15,000 to $20,000, the profit would be $147,380.
Market Share and ROI
Since the McDonald's franchises are not just in the United States but global, we are expected to see an increase of almost $73K in monthly revenue. This is a huge increase but this revenue could fluctuate due to economy hiccups such as COVID-19 as we are presently in.
Return on investment (ROI), is the most common profitability ratio. There are several ways to determine the company's ROI, but the most common is dividing the net profit by total sales.
Return on Investment = Net Income / Investment
Where: Net Income = gross profit – expenses
At the end of year 3, McDonalds (roughly each franchise) will have about $147,380 in profit. Current assets include roughly $32,811.20. Therefore, ROI comes to 4.49.
Global Market Effects by Marketing Environment
As many are environmentally conscious, this increases the company in trying to project an image of environmental friendliness. Unfortunately, McDonalds is to make maximum use of comparative advantage which is their entire supply management system which is based on such a concept yet difficult for the company to reduce its carbon footprint (Livesey, 1999). In the past, however, McDonalds has been successful at manipulating and projecting a favorable public image without needing to make changes to the actual operations. One area that McDonalds could improve is buying their food supply locally from farmers. This would include, but not limited to produce, beef, cheese and milk. This could help save money as well as help farmers out in the end.
In this economic market, many find that sourcing overseas vendors is beneficial to their pocket book but it is vital to support local farms whenever possible. Furthermore, our McDonalds team could also donate any leftover food items (sandwiches, cookies, salads, etc) to homeless shelters or those in need within the community.
However, while the world is in a state of economic recession, McDonalds is still hanging on strong. While it may be only drive-thru service, delivery and carry out, McDonalds is still bringing in revenue. Revenue, however, is not like it was 2 months ago, but with people unemployed, hours cut, and pay is quite a bit less than before, people are still managing to order occasionally in order to grab their soda, sandwich, etc frequently.
Resources
Guo, V. (n.d.). Pricing Ethics: 5 Ethical Issues in Pricing Strategies [Avoiding Them]. Retrieved from https://www.priceintelligently.com/blog/bid/164830/5-must-know-pricing-strategy-ethics-issues
McDonald's Corp. (2009). Annual Report. Retrieved from http://www.aboutmcdonalds.com/content/dam/ About McDonalds/Investors/C%5Cfakepath%5Cinvestors- 2009-annual-report.pdf
McDonald's Corporation Just Reported Annual Earnings: Have Analysts Changed Their Mind On The Stock? (2020, February 2). Retrieved from https://simplywall.st/stocks/us/consumer-services/nyse-mcd/mcdonalds/news/mcdonalds-corporation-just-reported-annual-earnings-have-analysts-changed-their-mind-on-the-stock/
Wells, T. (2020, February 28). What's McDonald's New Pricing Strategy? Pricing Out of the Slump. Retrieved from https://taylorwells.com.au/mcdonalds-new-pricing-strategy/