Swot Analysis: Ryanair Example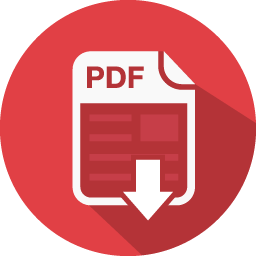 SWOT analysis is a planning process that helps Ryanair to overcome challenges and determine what new leads to pursue. It comprises strengths, weaknesses, opportunities, and threats. The primary objective of SWOT analysis is to help organizations develop a full awareness of all the factors involving in making a business decision. Strengths and weaknesses are related to internal factors while opportunities and threats are related to external factors which both factors influenced the performance of businesses in the industry.
Ryanair's strength
Ryanair is the first and largest budget airline in Europe that applied a low-cost business model, with robust operating and financial performance even during the financial recession. This shows that Ryanair has a strong balance sheet and consistent shareholder returns. Ryanair's low-cost base somehow is a key competitive advantage. The public has known that Ryanair's flight fees are the cheapest among all the airline companies. With the 'Always Getting Better '(AGB) three-year plan, Ryanair's strength increases. Stick with this low-cost business model, when launching a new route, Ryanair's policy is to price the new route at its lowest fare so that it will be significantly lower than the other carriers' lowest fares, but still providing a satisfactory operating margin. To generate higher profit with these low-cost fares policies, Ryanair operates short-haul routes and point-to-point flights within short distances locations which eliminates the need to provide free in-flight meals and movies as well as avoids the costs of providing transfers for connecting passengers including baggage transfer and transit passenger assistance.
Ryanair's weaknesses
Before the year 2014, Ryanair applied customer-unfriendly practices where issues had arisen. Ryanair was voted as the worst of the 100 biggest brands in the UK in customer relations by readers in the consumer magazine Which?. However, Ryanair learned from mistakes by positioning their customers' policy which centered on providing customers with more choice, improved travel, and digital experience, while maintaining budget fares. Other than that, pilots and cabin crew at all Ryanair bases are covered by long-term collective agreements, the employees earn productivity-based incentive payments and share option plans for employees (and directors) add to staff remuneration packages are weaknesses for Ryanair which could impact Ryanair's business. This actually will cost Ryanair since it is a low-cost business model. For Ryanair to face these weaknesses is by outsourcing much of its services at the other airports for ticketing, passenger and aircraft handling, and activities that can be more cost-efficiently provided by third parties. Hence, optimize labor costs.
Ryanair's opportunities
Ryanair has the capabilities principally in digital and technology which allow Ryanair to compete with its competitors. With the AGB plan under Ryanair's capabilities, Ryanair improves customers flying experience, launching a new and simpler website, broaden Ryanair's appeal as well as improve the product. These made Ryanair a leader in the industry on all digital things as it wanted to be. The development of its own internet booking facility has allowed Ryanair to eliminate travel agent commissions. Direct sales via the Ryanair website and mobile app continue to be the prime generator of the scheduled passenger revenues. With proper planning, Ryanair provides various ancillary services through its website known as Ryanair.com which then makes it the first airline to charge for check-in luggage and in-flight food and beverages. Ryanair also has opportunities to launch its own car hire website in a new partnership with an online car rental aggregator, CarTrawler. Being the first airline in providing services through the advancement of technology gives opportunities for Ryanair to create competitive advantages and boost customer's confidence towards the capabilities of Ryanair.
Ryanair's threat
Threats always are there for business while competing in the industry. Airlines compete primarily in respect of fare levels, frequency, and dependability of service, name recognition, passenger amenities, and the availability and convenience of other passenger services. This industry is highly susceptible to price discounting because airlines incur very low marginal costs for providing services to passengers occupying otherwise unsold seats. The differences between the features and cost base of low-cost carriers (LCCs) and legacy airlines have narrowed also gives a threat to Ryanair. These are due to the aggressive intensity of rivalry where its competitions are from other low-cost regional carriers. Other than that, fluctuation in fuel prices can affect the company's business model and profitability, especially in the aviation industry. Changes in Irish Corporation tax rates also are a threat to Ryanair. Since Ryanair is a low-cost business model, there is a need for them to focus on minimizing costs to generate more profit.