The Antismoking Message In The: The Communicator & How The Message Is Communicated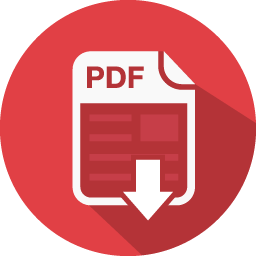 Introduction
Although tobacco smoking in the UK has significantly declined over recent decades, it remains one of the largest avoidable causes of health complications, cancer and death. As reported in a study by the Department of Health & Social Care, smoking cuts an average of ten years off one's life (APPG 2019). The NHS Information Centre reports that 16% of deaths in 2016 resulted from nicotine addiction (NHS Digital 2018). Roddy et al. (2004), too, support the idea that smoking remains a significant problem for the public health sector, not only because of the health risks it poses to the UK population, but also because the treatment of smoking-related health problems cost the NHS £2.7 billion in 2006/2007 alone (Callum et al. 2010). As such, despite widespread knowledge of the dangers of smoking, antismoking campaigns and health warnings on cigarette packaging, encouraging the UK population to abstain from or give up smoking remains an important task. Social psychology and its persuasion theories play an important role in providing empirical, theory-based solutions to the complexities of this continuing problem. As stated by Crano et al. (2006), the dual-process theory and persuasion model remains on of the most, if not the most, influential persuasion paradigm. Thus, I will primarily use the heuristic-systematic model, a dual-processing model, to recommend a non-smoking campaign that would effectively encourage the cessation of smoking. I will apply this model to the four elements of persuasion: the audience, the message, the communicator and how the message is communicated.
The Audience
Although it is important to reach all socioeconomic, gender, race and age groups, smoking affects certain groups of the population disproportionally, so being aware of those more prone to smoking and the potential reasons behind this increased prevalence is crucial in reaching each group adequately and effectively. According the latest figures from Cancer Research UK, smoking affects approximately 21.1% of men and 16.5% of women, most prevalent among 25-34 year-olds, but is common among most age groups (16%+ among ages 18-64), and is over twice as prevalent in the most deprived socio-economics groups than the least deprived socio-economic groups (Cancer Research UK 2018). According to a study by Laverty et al. (2018), approximately 13.8% of UK 13-14 year-olds had ever smoked and 1.9% considered themselves smokers. These statistics tell us that while there is slight disproportionality among other groups, the groups most disproportionality affected are deprived and disadvantaged socio-economic groups. As such, the following paragraph will pay particular attention to the reasons behind this disproportionality and why they must be deduced in order to effectively utilise the heuristic-systematic model to communicate the importance of quitting smoking.
The target audience is a central element to be considered in the heuristic-systematic persuasion model. As the model works on the basis that the audience will process the communicated information either heuristically, systematically or both, it is important to determine whether the target audience has a tendency toward either processing route. Multiple studies have shown that low socioeconomic status groups are not only more likely to smoke, but less likely to be successful in quitting attempts and more likely to relapse (Laaksonen et al. 2005, Pisinger et al. 2011, Hiscock et al. 2010, Reid et al. 2010). While researchers such as Hiscock et al. (2010) have suggested raising the price of cigarettes as a possible effective deterrent for this group, Pisinger et al. (2011) found that mental health issues such as depression are common factors in causing relapses and failed quitting attempts. Thus, raising the price of cigarettes would fail to tackle the underlying cause. Finally, the fact that a significant portion of low economic status smokers make attempts to quit is significant in shaping the persuasion model because it implies that many of them are dissatisfied smokers. Falomir-Pichastor et al. (2006) found that non-expert communicators had more influence on dissatisfied smokers, which helps in determining the most effective communicator for this group.
The Message
The antismoking message itself is arguably the most important aspect of persuasion through the systematic, as opposed to the heuristic, route. Chaiken et al. (1989) refer to this route as analytical, scrutiny-based and requiring more cognitive effort. Petty et al. (1998) explain that individuals have a "sufficiency threshold" whereby heuristic processing is usually used until we lack confidence in the message being communicated. A study by McGuiness et al. (2017) discovered that there is a positive link between a low NFC (need for cognition) and low socioeconomic status and lower levels of education. It is well documented that individuals with a high NFC are more likely to utilise systematic processing and remember more message-relevant arguments (Petty et al. 1983). Thus, this tells us that a message based on highly rational arguments requiring high levels of cognitive processing is unlikely to be effective in low socioeconomic status individuals. A study by Durkin, et al. (2009) supports this idea as it found that low socioeconomic status individuals were more likely to quit after seeing repeated highly emotional and/or personal stories. Thus, to best reach low socioeconomic groups whilst also reaching those with a higher NFC, a personal story-based message which also incorporates logical arguments that would prove systematically convincing would be most effective.
While there is much evidence to suggest the effectiveness of negative emotion and negative health effects messages (Durkin et al. 2012, Biener 2004, Leventhal et al. 1965), a study by Steward et al. (2003) found that those with a lower NFC demonstrated a greater intention to quit after viewing positive-framed messages whereas framing did not affect those with a high NFC. Therefore, a message which incorporates both the negative health effects of smoking while being framed positively overall (such as a story of someone's recovery) would be effective for both groups.
The Communicator & How the Message is Communicated
There are multiple valid arguments for the effectiveness of various types of communicators. For instance, Reinhard et al. (2014) states that people often rely on source credibility when processing persuasive health messages, while Walster & Festinger (1962) argue that people are more easily persuaded when they believe the message is not intended to be persuasive or manipulative. While these general pointers are helpful in making informed decisions on what kind of communicators to use, it is more effective to tailor the type of communicator to the specific audience and context. As stated earlier, Falomir-Pichastor et al. (2006) found that non-expert communicators had more influence on dissatisfied smokers, and low socioeconomic groups often fall into this category as they are more likely to have failed quitting attempts and relapses. Thus, it would be wise to incorporate a non-expert communicator into the message described above. This complements the personal, story-based message concept described above, as the story can be told from the perspective of a non-expert. Furthermore, Chaiken (1980) found that communicator likability significantly increased persuasion in low involvement subjects. As low socioeconomic groups are more likely to have a low NFC and non-interactive messages are more likely to cause low involvement (Chaiken 1980), using a likable, non-expert communicator would be most effective in persuading this group.
As Chaiken (1980) also found that those with high involvement were unaffected by communicator likability and were instead more influenced by source credibility and the number and content of arguments made, having a likable communicator will not have a negative impact on persuading high NFC smokers. However, this does support Walster & Festinger's (1962) argument that many people rely on source credibility in processing health messages, thus it would be beneficial to have a secondary, expert communicator to communicate the more rational, systemic-focused facts about the benefits of quitting smoking. This is also compatible with the heuristic-systematic model as Chaiken et al. (1998) assert that both the heuristic processing route and the central, rational route can occur simultaneously. Therefore, while the likable, non-expert communicator would be effective in persuading low socioeconomic, low NFC groups heuristically, high NFC individuals could simultaneously be persuaded by the heuristic persuasiveness of the emotional, personal story of the first communicator and be persuaded by the systematic persuasiveness of the credible source and their more rational, fact-based argument.
The final aspect to be considered is how the message should be communicated. Reinhard et al. (2014) found that while repetition of antismoking adverts initially increases perceived source credibility, excessive repetition will eventually lead to a decrease. Paek et al. (2010) assert the importance of YouTube as an increasingly important platform for showcasing persuasive messages, especially for children. As both YouTube and TV advertisements are accessible forms of communication, utilizing both platforms would maximize viewer exposure and ensure that young teenagers, who are also affected by smoking, are able to view the message. With Reinhard's argument on repetition in mind, it would be effective to utilize repetition, but only in moderation. This would also have the added benefit of keeping costs down while still maximizing effectiveness.
Conclusion
It is evident that low socioeconomic groups remain the most disproportionately affected by smoking therefore the most important to keep in mind in attempts to persuade the public to quit smoking. This essay has used the heuristic-systematic model to demonstrate that utilizing a positively-framed personal, story-based message communicated by a non-expert, likeable source is the most effective way to reach and persuade this group, who are primarily more easily persuaded through heuristic techniques. It has also demonstrated that utilizing an expert source to communicate rational, fact-based information on the health consequences of smoking in combination with the aforementioned communicator would ensure that high NFC individuals are also effectively persuaded both systematically and heuristically.