The Development And Implementation Of A Health Promotion Poster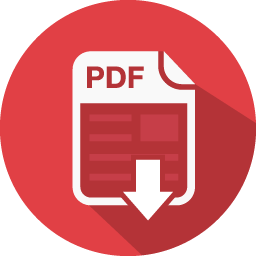 Introduction
This reflective paper will look at the development and implementation of a health promotion poster directed at the local transport and logistic community. Using Rolfe's reflective model (2001) it will allow me to explore and reflect on the process of the health promotion poster and the evaluation received by my peers after the formative assessment and feedback from the intended audience. Using Rolfe's model of reflection (2001) will also allow me to critically analyse and gain a better understanding of health promotion within nursing practice and why health promotion Is implemented nationally and locally for improved patient outcomes and health choices within the community's. I will explain why I had a poster made compared with other ways of promoting health and how we as health professionals look at health compared to how people/communities and individuals look at healthand the impact it has on society and health care delivery and identify national strategies for preventative health and wellbeing.
What-
I decided to design and present a poster directed at the local transport and logistics community to highlight the areas of most importance of health promotion in relation to transportation drivers which include diet and fluids, exercise, mental health and sleep with intention to implement it at a family member place of work within a transport industry. The reason for this chosen subject was a personal one as a family member works within that industry and also I felt that from speaking to them and my mentor felt there is a huge gap in health promotion in our local transport community and have identified a service need of wellness clinics at Transport depots in the future. Research I found states there are health risks associated with being a lorry driver, health promotion is lacking within the industry (Wong et al 2012). Health is defined by the World Health organisation as a complete physical, mental and social well being (WHO 2003, Health promotion involves the prevention of disease and improvement on an individual's well-being and how it impacts on a community's health.
Lorry driver are still predominantly male even in today's society, a study by Gough and Robertson in 2010 identified there are around 285,000 lorry drivers within the uk and 99.3% are male and socially groomed for masculinity and not to show weakness, recent studies by smith and phoenix (2015 ) have challenged this as masculinity is 'bad for their health'. The most common health related problems relating to the transport industry that have been reported are lower back pain, excess weight, and work related stress which can effect an individual's sleep (Sieber et al 2014). Working long hours hand can an impact on a person's health by lack of control over food and lack of exercise and also mental health (Blood pressure UK, 2008). The office of national statistics uk2011 has identified transport and logistics industry are among the lowest in life expectancy compared with other industries alongside this barriers to healthy lifestyle include the lorry driver as a person (Passey et al 2014) and also long working hours, pressurised schedules and lack of healthy food options and that nature of driving itself (Apostolopoulos et al 2013). A study by the mental health charity MIND have identified that 30% of illnesses within the transport industry are related to mental health although this was only self reported so that actual number may be a lot higher and in addition to this 22% of employees have been diagnosed with a mental health problem and less than half informed their employer, stress related illness including anxiety and depression are occur from pressures within the workplace and also isolating with long periods away from family and social networking. People who are more socially connected to family, friends or their community are happier and live longer, healthier lives with less physical and mental health problems than those people who are less well connected. With a growing population and employees fear of taking time off to attend GP appointments health and mental health conditions may be missed however employee have to comply with DVLA standards (HSE 2014) employees with a group two licence must have health assessments every five years and from the age of 45, it must be annually after the age of 65. The oweness should not be only on the individual but also as an employer ensuring their staff are healthy mentally and physically as employers may find it difficult to talk about mental health due to the stigma surrounding it, employers and employees can overcome this by having relevant mental health training on top of the CPC training employee and employers are required by law to complete.
So what
Health promotion is a set of principals which is focused on empowering people to take control of their health and its detriments. There are various approaches to health promotion with different aims however has the same shared goal to promote good health and avoid or prevent ill health Peate (2006). The poster I developed with the Main title of 'Driving to a healthier you', the initial design was completed on computer and then sent to a local printers to make it into a poster. It would be implemented and distributed within local depots of the transport and logics community or can be used to training packages. When researching health promotion and the transport communities I found that National policies are focused on health and safety at work act 1974 and the Health and safety executive documents very little on health promotion and mental health, however has written more on health assessments and the frequency of the assessment and a person's medication, this is documented as a guidance for occupational health professionals which are used in bigger companies but not necessarily smaller haulage companies. The Certificate of professional competence (CPC) course is a standard part of professional driving and is legally required for professional driving completed over a 35 hour period of classroom taught sessions. Depending on the company you work for the employee is required to pay for this course and is usually on a weekend on the employee day off, so even though it is a requirement by law to complete to attitudes and behaviours may differ between individuals. The course content relating to health includes ability to prevent physical risks and the awareness of the importance of physical and mental health. However these seems to be little or no local public health service locally considering there is a huge local population or transport and logistical employment (GOV.CO.UK). The cost of health promotion has been significantly cut in recent years and evidence from health inequalities not just from the UK but other EU countries has identified over 700,000 deaths and 33 million cases of ill health were due to health inequalities. Investing in health has shown a to have economic return (Reeves et al 2013), and
Bilton et al 2002 suggests that the environment to where an individual lives or works in can have adverse effect on their personal health which in turn can affect the patterns of behaviour. As a population men may be seen not to fully engage with health promotion compared to woman. It is a well-researched fact that men are more prone to health risk behaviours such as substance abuse, smoking, not getting preventive health screenings and not using safety belts in cars (Noone and Stephens, 2008). People's health information behaviour, that is how people seek, obtain, evaluate, categorize and use relevant health-related information to perform desired health behaviours, is a critical prerequisite to appropriate and consistent performances of these behaviours. With respect to gender, it has been noted that men often are unwilling and lack the motivation to engage with health-related information however this is more with the younger generations as they seem to be more risk takers whereas due to aging and evolving awareness of vulnerability to disease and disorders, particularly men are developing a greater sense of responsibility for their own health during their life course (Gough and Connor, 2006; Richardson, 2010). The world Health organisation set a target by year 2000 to achieve 'health for all' to create supportive environment, strengthen communities and develop health services. Primary health promotion aims to reduce the exposures and risk factors of illness to in turn prevent the onset of a long term chronic disease (Tones and Green 2004). White et alhave argued that public and policy action to improve men's health should have three targets with the first being in schools, where stereotypes about masculinity can be challenged, second is the promotion of men's health and well-being in the workplace and lastly crucial area for policy is to target health services and health promotion towards marginalized men, men from minority populations, men in prison populations and men who have sex with men.
When identifying a theory or model for health promotion it is important to consider the health concern being address and who is the intended audience. A theory helps explain the dynamics of health behaviour and identifies interventions that's are suitable for the targeted audience and evaluated the outcomes (Glanz et al 2005). Tannerhill's model (Downie et al 1990) of health promotion looks at health education- and how communication will enhance wellbeing and prevent ill health through influencing knowledge and attitudes, Prevention- reducing or avoiding the risk of diseases and ill health primary and is about being pro-active and not reactive. This can be achieved through medical interventions and Health protection safeguarding population health legislative, fiscal or social measures. We can demonstrate how these different approaches relate to each other in an all-inclusive process termed health promotion and be interlinked with one another.
There are five approaches to health promotion according to Naidoo and Willis (2009) however these approaches can change or differ according to how the individual has received that information and if they want to change their behaviour or well and well-being. My rational for doing a poster rather than a leaflet is that in my option and from asking people who work in the industry a poster is more noticeable and eye catching where as a leaflet could be ignored or written on, however on reflection a leaflet might have been more cost effective as the poster costs more to produce professionally as a one off. My poster and the information on it is more of an educational approach which is information given which is leading to change. This is less of a top down approach and gives individuals the freedom of choice. Poster presentations are more commonly used to communicate information, to give a visual representation of an issue that firstly attracts attention hence why the main title was 'driving to a healthier you' as it focuses on the targeted group of which they can also be delivered combined with a presentation which can promote active learning and engaging with others (Berg 2005). Poster presentations are to reinforce information and give guidance for the individual, and is seen that information is transferable from academic knowledge (Rowe et al 2009), however from studies posters on their own did not promote change in knowledge, attitude or individual behaviours and need to be accompanied with other resources to increase knowledge, behaviour and attitudes (Marx et al 2008).When I designed the poster there were changes that occurred during the printing process and the writing became small and the editor had removed some references within the written areas of the poster, and due to time constraints I had the poster printed in time to present to me peers. Barriers that can occur is the while making a poster are either lack of knowledge or insufficient information or wrong information is being displayed and it is legible and understood by the receiver. Patient motivation is central to a change, the more an individual is involved in their health the motivated they are (Walsh 2002)
On reflection of the presentation to my peers I feedback obtained was that overall it was a good presentation and poster. The title and pictures on the poster was catchy and eye catching and had a clear aims and objectives of health promotion and it was an original topic. The feedback received from peers suggested the writing on the poster was too small and maybe a different background colour as blue and white is harder to read. The reflection from my peers was that there could have been some reference or phone numbers on the poster to which I explained that due to time constraints and editing problems it was on the poster prior to being printed.
Now What
Health is a basic human need and is paramount to function in society and health promotion is a required for the individual to feel empower in controlling their own health and a communities health. Health promotion can strengthen communities by involvement of planning, implementing policy making and delivery of health promotion or a health need. A requirement set out by the Nursing and midwifery code of conduct (NMC 2018) is that nursing associates are to support all individuals in making good health choices in order to maintain and or improve their physical and mental health. Since completing my presentation to my peers and on reflection I have acknowledge the changes and recommendation suggested to my poster and implemented the poster at family member's place of work with permission from their employers and have asked for feedback within a time scale of 6 months. I have used plain language and no jargon with bigger font and used pictures that reflection the information given. In order to monitor the implantation of this poster and its effectiveness I have used SMART goals which are specific, measurable, achievable, realistic and timely. They will feedback by looking at sickness and employees feedback from the poster that will be implanted. A possible business plan for the future would be for a local community health service to visit transport employers as from evidence there is very little services for this target group. The service for their employees will include blood pressure check, cholesterol check (if age appropriate), weight check, smoking sensation and general well persons clinic. This will give employee chance to get a health check and received health information and be able to ask question and possible for the health care professional to refer onto other services if required and given advice regarding health promotion and any concerns to person may have and in turn support the individual to make changes in their daily life to maintain a healthier lifestyle (Department of health 2000). The benefits for the employer would be that their service comes to them meaning staff are less likely to take time off for Gp appointments. The information would also be confidential between the health professional and the individual. However there would be a cost involvement with this service and it could be a good idea in principal but without further knowledge into the costing and who would be interested is is difficult to predict if it would be successful in the future. NICE describes how health behaviour change interventions can be made part of standard health and social care practice. Yet over the years most efforts at getting people to change behaviour with respect to alcohol misuse, the prevention of obesity and promoting physical activity have had only limited success (Nice 2014). Behaviour takes place in social environments and efforts to change it must therefore take account of the social context and the political and economic forces which act directly on people's health regardless of any individual choices that they may make about their own conduct(Jones & Bartlett, Burlington, MA (2012). For a person to change the health professional may seek to use a change model such as Prochaska and Diclementes stages of change model (1984), the individual will enter a series of stages to change behaviour from thinking about change in behaviour but not starting into maintenance where when they are in a process of change in behaviour and finally into adopting the new behaviour and changing habits.
In summary the overall feedback my peers and from where the poster has been implemented has been positive and ongoing feedback in being received and for employers to monitor engagement and to offer empowerment back to the individual to reduce behaviours that are detrimental to their individuals health. With health promotion main concentration of the prevention of illness and disease our role is essential in raising awareness by providing information, education and advise to facilitate behavioural changes to benefit them as an individual, their local communities and nationwide.