The Impacts Of Covid-19 On The Construction Industry & Productivity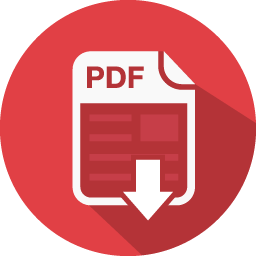 Abstract
A study on the impacts of COVID-19 on the construction industry, including projects and the supply chains for materials and equipment. The study looks at new regulations for continuing work set in place by government authorities on multiple levels, and how they affect productivity. A look will also be taken at the reasons worker have for not being able to work, and how it can affect the industry's overall productivity
Introduction
The COVID-19 pandemic has impacted the everyone across the world. The efforts to fight the virus, many countries have shut down many industries and put protocols in place for their citizens to follow. Industries that are needed to keep society functioning during this time of crisis have been exempt from the shut down orders. In the United States, construction is considered essential work due to its tie-ins with infrastructure and living conditions. Although most construction projects are exempt from the stay-at-home orders, the construction industry still feels the impact of the virus on the jobsites and in the supply chain. Adapting to the circumstances is necessary to continue the production of all projects in the future.
Results
As an essential business, construction projects have not been forced to stop all production. In Illinois, the executive order put in place by Governor Pritzker deems construction part of the essential infrastructure, "Essential Infrastructure includes, but is not limited to: food production, distribution, and sale; construction (including, but not limited to, construction required in response to this public health emergency, hospital construction, construction of long-term care facilities, public works construction, and housing construction)," (Pritzker 2020). The governors of Ohio, Indiana, Wisconsin, Minnesota, and Michigan followed Illinois in considering construction a component of essential infrastructure (Yoders 2020). Most midwestern states have not dictated what projects specifically were considered essential with Michigan as the exception (Pritzker 2020). During the announcement of Gov. Whitmer's extension of Michigan's stay-at-home, she stated that construction that were deemed public work projects were considered on a case by case basis to be allowed to work. The governor also said that construction would be one of the first industries allowed to reopen under the reopening plan for the state of Michigan (Yoders 2020).
In New York state the executive order has been modified numerous times to keep up with the dynamic situation the state is in. Originally executive order 202.6 stated construction was exempt from the in-person businesses restricted by the stay-at-home order, the thirteenth modification of the first statement, limits what projects are deemed essential and therefore exempt from the in-person restrictions. All decisions of 'essential work' are made by the Empire State Development corporation. "Executive Order 202.6 is hereby modified to clarify that construction… work restrictions is modified to provide only certain construction is considered exempt," (Cuomo 2020). The order further clarifies that the Empire State Development Corporation will be responsible for determining if a project is considered essential to the continued function of the state.
California has also deemed construction and critical trades as essential infrastructure and services. While the state has not put restriction on the type of work and projects being done, "Construction Workers who support the construction, operation, inspection, and maintenance of construction sites and construction projects (including housing, commercial, and mixed-use construction)" (Newsom 2020). Some local authorities (i.e. cities and counties) have made addition stipulations on projects to be classified as essential. The California counties that surround the San Francisco Bay area have issued a conjoined modification and guidelines. ENR reports that "The new Bay Area order says most construction, residential and commercial, is prohibited except for healthcare facility construction that relates directly to the COVID-19 response." (Berardi 2020). Other exceptions to the new guidelines are individual projects deemed essential if they contribute to public works. The Mayor of Los Angeles, Eric Garcetti, is actively searching for projects that are not complying with the guidelines issued by the city. During a press conference Garcetti confirms the inspection of projects adhering to the mandates with "We will not be shy about hunting down construction that does not comply (with the safety guidelines). So, comply." (Berardi 2020).
As hospitals across the nation are beginning to fill, the need for more space to treat patients increases. Epicenters of the virus are awarding contracts to create temporary hospitals to prevent the health care system from being overrun. In Chicago, the Army Corps of Engineers converted the McCormick Place, one of the city's largest convention centers, into makeshift hospital focusing on treating COVID-19 afflicted patients. The makeshift hospital was designed for a total capacity of 3,000 patients. That has been since scaled back as affected region becomes more under control. The new hospital will stay until the dangers of any hospital in the area becoming overwhelmed have passed according to Chicago mayor Lori Lightfoot and Illinois Gov. Pritzker (Cherone 2020). Makeshift hospitals are a challenge for the construction industry because of the speed at which they need to be built while maintaining work safety and required quality needed for a patient overflow center.
The occupational Safety and Health Administration or OSHA has also issued guidelines to ensure safe practices of industry workers for the duration of the pandemic. OSHA provides guidelines that are industry specific and to be used by that industry for all work across the United States. For the construction industry, OSHA recommends allowing workers who are sick or at risk and immuno-compromised to stay home and not become a vector of transmission. Workers should also wear masks that cover the nose and mouth, and other PPE's that offer protection against the virus. It is also noted that PPE's required because of work hazards should also be worn in conjunction with those meant to protect against the virus. Workers should maintain social distancing practices of six feet where possible. Efforts should be made to lessen the duration and repeated interactions of work activities that require the workers to be less than six feet apart. Social distancing is encouraged in both the field and in field-offices such as trailers that are necessary for the work. Use cleaners approved by the Environmental Protection Agency (EPA) for Covid-19 disinfection. Alcohol disinfectants containing a minimum of 60% can be used for personal hygiene, such as handwashing. Clean and maintain shared tools and equipment often. Refer to the specific equipment's manual for proper maintenance techniques and cleaners. Care should be taken when using items that are touched frequently such as door handles and toilets (OSHA 2020).
Discussion
The construction industry has been largely considered essential by some of the hardest hit states in the nation by the COVID-19 pandemic. In the Midwest restrictions to the industry have been very limited. The state and local governments have put out guidelines for the essential workers that emphasize maintaining hygiene and using personal protective equipment (PPEs) in their respective jurisdiction. Other states, like New York and Michigan have taken extra measures to slow the spread on of COVID-19 by limiting projects to public works and having more specific guidelines and requirements of essential construction and trade workers.
Productivity in construction, like most industries in this situation, has decreased. Although many states have exempted the shutdown of construction projects from the stay at home order, the workers must still abide by the social distancing and virus prevention guidelines provided by the state and local authorities. Productivity is also affected by indirect changes to the worker's lives. Many workers rely on schools to watch and educate their children while they worked. Because of the stay-at-home orders schools have closed in-person teaching to reduce that vector of transmission. Many workers, who have jobs in essential businesses, must also stay home in order to watch their children, because the schools are no longer able to do so (Horn 2020). Some workers may be or might have close family members who are immuno-compromised and deem the risk of going to work too great. With the reduction of the construction workforce, construction productivity immediately decreases and will stay at that level until those positions are filled. Additionally, the workers that are still actively part of the workforce must adapt to the new guidelines. Additional PPEs such as masks must be worn at the job site during any interaction with another worker on site. Any activity that could easily done with two or more workers working in tandem close to each other is now limited to reduce the time spent within six feet from each other.
The location of the work being done is also a factor contributing to the changes in productivity. The mayor of Los Angeles has said that they will be inspecting and investigating claims of construction sites not adhering to the executive guidelines (Berardi 2020). We can expect a greater decrease in Los Angeles because of the enforcement of the guidelines and because it is an epicenter. In the states of New York and Michigan, production has stopped on many projects due to the stricter orders on what specific projects are deemed essential. Other states, region, and cities might not have as significant changes, if they are not enforcing the social distancing guidelines. States that are reopening sooner will most likely have a quicker return to the normal expected level of productivity compared to states that need to stay closed to protect the public health.
Another important facet of construction is the effect on procurement and scheduled delivery of materials and equipment. These are often ordered months in advance. With the sudden delay of whole projects due the emergency order of both state and local governments and increasing durations from lower productivity, the planned arrival of the specialized items will most likely not arrive when they are needed. If the procurement and delivery continue as planned, materials will arrive before they can be installed. This becomes an issue when the site does not have enough space to store the arriving materials before they can be installed. Many materials such as gypsum drywall and windows do not store well on project sites. The time between delivery and installation is normally minimized to prevent damage from the elements or accidents. Project managers will have to adjust their procurement plan to fit the new duration estimates of their projects (Horn 2020)
The new restrictions and varying productivity will cause issues for the delivery schedule of materials that will continue to build if adjustments are not made. Making those adjustments becomes difficult because the productivity of the workers at the jobsite, but also along the supply chain. All companies deemed essential and can operate, must respond to the new guidelines and changes in their own employee's willingness to work. Suppliers have the added complication of orders to projects being changed or cancelled. Project managers may decide to change their material supplier to one that is not as burdened or does not have as many local and government mandates affecting the productivity.
Conclusion
As states reopen and the guidelines fall out of use, we will see a rise in productivity again. Workers will have gotten used to the new practices, and workers who voluntarily stayed home may start returning to work. Although the productivity increase is considered good, means that project managers must adjust and reschedule the work activities again. Being proactive is difficult because there is no definitive date on when these changes will take place. Most stay-at-orders have their expiration set for a tentative date. Using those dates would lead to multiple rescheduling as if the executive orders continue to get extended (Yoders 2020).
As the fear and worry of catching and spreading the virus starts receding, many workers who had chosen or needed to stay home will start to return to work. Understaffed projects will welcome the additional workers to increase their production. However, some project will have found replacements, and rehiring the workers can cause cost overruns for a most likely behind schedule project. Firing and laying off the replacement workers to make budget space for the original employees is considered unethical. Laying off and rehiring workers without cause could potentially cause lawsuits or labor strikes which will result in a halt in productivity and incur high addition costs.
Travel for nonessential reasons has been strongly discouraged. Owners are now limited in performing site visits. The uncertainty of the pandemic causes a concern for the current and continued progress of their investment. This may lead to an increased use of applications that are meant to track progress of the work on a jobsite. These applications would eliminate unnecessary site visits and improve the communication between the owner and the general contractor of their project. An increase of owners using these applications may cause contractors to use similar applications in future projects.
The construction industry is carefully managed by time and productivity. Flawed planning of the project can cost overruns and bankrupt a contractor. A project's cost and duration can be determined by using well measured estimates for almost every step in the construction process. A small obstruction or an incorrect assessment can cause projects to progress behind schedule and overbudget. In the situation such as this, project managers have to reevaluate each aspect of the project to ensure it completion without going bankrupt and still managing the quality and scope of work they had promised. In some regions, projects are not allowed to continue their work, and must push their carefully made schedules back to an uncertain date. Many project managers must plan a new schedule using uncertain and dynamic levels of productivity. At any moment, a worker in the supply chain could become sick and potentially stop productivity on projects that were relying on that part of the industry. The construction industry is functioning and adapting to the new stressful situation but is still in danger of losing productivity and high unplanned costs.