The Importance of Women's Education in India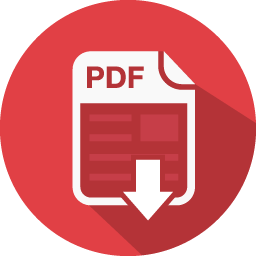 Education is one of the most important facets in the lives of both men and women. Offering basic education is one guaranteed way of giving individuals much greater power – of enabling them to make true and genuine choices over the kinds of lives they wish to lead. This is not a luxury; it is a basic human right.
It is reported that in the coming two decades, India may have one of the youngest and largest working-age population in the world. World Bank statistics reveal that approximately about a million youth may enter the Indian labor market every month. However, the multilateral agency sounds a warning: The widespread gender roles and discriminating women may have a disabling impact. Sources reveal that the female labor force participation in the market is at 31.2 percent and more than 50 million young women in India, neither study nor work.
Even today, the female population is still considered as a second-class citizen. Access to tools enabling a healthy life – education, health, and wealth – for a female is disproportionate to males and upheld as a part of the 'traditional' way of life.
According to recent statistics, India's female literacy rate is 65.46 percent, significantly lower than the world average of 79.7 percent. There is a misconception in India that, a woman is either someone's sister, daughter, wife, or mother, indicating the various stages of her life.
Besides, it also points at the absence of female economic opportunities – in fact, it is an idea that is often considered 'foreign' and 'imported', diluting its importance in leading a healthy life.
Performing the prescriptive gender roles defined by the society is one of the key barriers in women's education in India. In most of the families, especially in the rural parts of India (especially villages), sons are preferred over daughters. While female feticide and infanticide may have reduced, daughters face discrimination in availing the facilities that facilitate a better life.
In most of cases, the importance of higher education in a woman's life is no more than that of disposables. A good marriage proposal or match always scores more than a good school or scholarship. Several families, even today, prefer spending on their daughter's marriage than their education. The participation of women in vocational or technical education is still not supported or even encouraged.
It is important to understand the fact that Women's education is the need of the hour. At the very base level, both schools and families need to become more receptive and appreciative of girls and their need to study and be empowered. Teachers and families must be trained and sensitized to the fact that only when a girl child is educated, she will ensure that her offspring are educated, leading to a change in society overall.
In a recent report, the National Commission for Protection of Child Rights had said that around 40 percent of 15 to 18-year-old-girls were out of school and among them almost 65 percent were engaged in household work. The burden of housework on Indian girls is a soaring crisis for India. In a recent report on gender inequality in India, it was found that Indian women perform nearly 10 times the unpaid care work as men. That's almost three times more than the global average. Housework accounts for more than 85 percent of the time women in India spend on unpaid care work. And much of this is either shared or shouldered by young girls, who should ideally be studying in school. Girls who do two hours of housework per day have an approximate 63 percent probability of finishing secondary school.
Some efforts are already underway, The Maharashtra (Maharashtra is one of the 29 states in India) State Bureau of Textbook Production and Curriculum Research has revised textbooks for first and second grades to show men and women sharing household chores, and to portray women as professionals rather than just housewives.
A draft of the new National Education Policy, which will be revised soon, is also hoping to shift focus to girls' access to education and the role gender stereotypes and housework play in girls dropping out of schools. It plans to hold regular discussions and meetings with parents "on social issues like child marriage, not sending girls to high school or for further studies." In India, education has been a right for a decade now, but then, Indian women are only just beginning to claim their half of it.
I believe that schools are powerful sites for change and social transformation. But to fulfill school's transformative promise, it is important to revolutionize what is taught and how it is taught. The curriculum should expand its scope to include a strong focus on democratic values of gender equality and liberty. Lessons in equality—particularly gender equality—are as important as lessons in math, science, and language, and should be instilled in students and teachers alike.
I think that it is very important to introduce the subject of gender education in children at a very young age. Straightforward conversations, clear and critical dialogues on gender bias and power should officially become a part of the student experience. Defining Gender Education as a standalone curricular subject will give it legitimacy and create a stronger force for incorporating gender in the classroom.
Also, teachers or professors are potentially powerful agents of social change. It is important to Incorporate gender education compulsorily, in pre- and in-service teacher trainings and teacher education programs. Training in effective communication of gender equality and liberty related issues with the community should also be included in pre-service training.
At every social and political platform there is a need to change deeply established patriarchal 'mindsets.' School education is a good place to facilitate mindset change in a whole generation of boys and girls. To do this, it is time to make the curriculum truly progressive by including lessons in gender equality and liberty.
For an Indian woman, freedom does not just mean those guaranteed under the Constitution. It also means the right to pursue education, more jobs, opportunities for entrepreneurship, increased safety, ease in day-to-day living, and protection of the girl child.
For sure, there is a change. Inequality is slowly diminishing, as the government of India has recognized women's empowerment, gender equality, and access to education as central to its social policy agenda. This commitment is reflected in a variety of national policy documents—from the 1950 Indian Constitution to the 2009 Right to Education Act—and through India's commitment to international frameworks.
The future looks promising and assures a new ray of hope, as India has affirmed gender equality to be a core value of democratic India and a social policy priority for the central government. Together these commitments form a powerful and vigorous policy mandate that supports and encourages the integration of gender equality and empowerment programming across the whole country.
A recent report reveals that, India could add a whopping $770 billion to the country's GDP by 2025 by encouraging and supporting women to study and participate in the workforce. However, the task for sure, is mighty. It involves changing social mindsets, misconceptions and making housework a task shared among all genders. It also involves plugging all loopholes, including the availability of free or affordable alternate caregivers for working women and modernizing the education system all over the country, including textbooks that push through gender-typical roles.