The Indian Hospitality And Tourism Industry In Developing Co-curricular Activities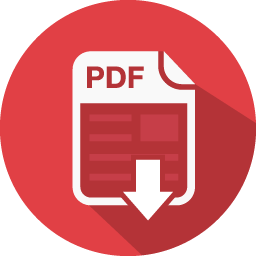 Abstract –
Indian culture prescribes an age old philosophy of "Atithi Devo Bhava", which portrays a dynamic of host-guest relationship. This ancient maxims means that a guest is a manifestation of God, but the Indian global Tourism ranking at 40th position contradicts this philosophy. There are many challenges before the hospitality and tourism sector in India and one of the major challenges is to bridge the gap of demand-supply of the skilled and unskilled workforce. According to a market Pulse Report published by Ministry of Tourism, currently, there are more than 1,20,000 hotel rooms in India, both in the organized and unorganized sectors. The industry will require an additional one million professionals by the year 2023. Hospitality is much more than just cooking, cleaning, and entertaining. There is a need to focus at this concern from a psychosocial point of view and to find a constructive & lasting solution. Lack of nonformal hospitality education at school level and a poor perceived image of hospitality and tourism sector is also disturbing and adding to the challenge of attracting skilled manpower who can serve the industry efficiently. This paper introduces a unique concept of Hospitourism, which works at the root level of this issue and supplements the objectives of Skill India Mission.
Key Words – Hospitourism, Psychosocial, Philosophy, Manifestation
Purpose –
Exploring a unique strategy to boost a skill development initiative in the Hospitality and Tourism sector in India.
Methodology –
This paper is a type of exploratory research. Tourism and hospitality unit standards that are offered in the New Zealand and Australian secondary school system curriculum were considered. 'Tourism Club' initiative in secondary schools of Malaysia is also studied. Research publication appeared in different journals and major conference proceedings in the field of Hospitality Skill development have been analysed. Topic of research is discussed with school principals, teachers and parents to get the primary information. Secondary data from other sources like books, internet are also collected and analysed.
Literature Review –
The research findings (Addison Semisi Taumoepeau, 2016) showed that the introduction of tourism and hospitality as a high school curriculum is appropriate. It recognises the need to try and engage Tongan high school students who are not performing in other traditional academic subjects and offer them an alternative subject that could provide an entry-level industry qualification, and help retain Tongan students at a secondary school level. Overwhelming (Shalini Singh, 1997) success of international and domestic tourism has given rise to a pressing demand for quality professional acumen. Requirements for skilled and efficient human capital pose a serious threat to the future competitiveness of this service industry. Research shows that a gap exists in terms of ensuring that the needs of the Hospitality industry are met by the ongoing skills development of the workforce (Vinnie Jauhari, 2006). The key workforce issues (Vinnie and Kamal, 2009) that need to be addressed in the hospitality industry are: perceptions about the industry; levels of manpower attrition; education; competencies and skill development; opening up of diverse opportunities for the workforce. The Ministry of Education has encouraged the establishment of the Tourism Club as part of co-curricular activities in secondary school throughout Malaysia. A Tourism Club is aimed at enhancing their knowledge in the tourism industry as well as exposing them to tourist destinations in the country (Ahmad and Alhilal, 2009). Considering the above, this paper highlights the benefit of skilling kids from the school level, so that the service skills are flourished before they enter formal hospitality education. Kids trained through Hospitourism League will be Passionate, knowledgeable, focused and ready to take challenges of the Service Sector Industry.
Introduction –
The findings of (Kumar A., 2018) practitioner perceptions of desired knowledge, skills, and attitudes demonstrate collaborative initiatives aimed at improving the preparation of individuals from secondary institutions for successful entry into hospitality and tourism industry employment. Numerous studies have shown that service attitude is a cornerstone of the perception of hospitality services. Through a rigorous process, the results testify service attitude, the most frequently mentioned sub-dimension of interaction quality, and conclude its four dimensions: Problem-solving, empathy, enthusiasm, and friendliness (Chun, Min Kauo, 2012). Development of service attitude and emotional intelligence is initiated at the early stage of life. Tourism for children and adolescents (F.Dallan, 2016) is a neglected topic in tourism research, despite the importance of a child's life trajectory up to the age of 17/18 in terms of the psychological and social impact it has on their formation of subjectivity. By engaging students in the activities at school level, it is expected that they are more adaptable, more independent in their thinking, more aware of their home country and culture, better able to communicate with others, and more sensitive to other cultures. To enhance the effectiveness of co-curricular activities, it should be prioritised and evaluated in a similar manner to academic subjects. (Ahmad and Alhilal 2009)
Hospitourism League in Schools –
Hospitourism League is a combined concept of Hospitality and Tourism related activities arranged at the school level. It is specifically aimed at influencing students to explore Indian tourist destinations, cuisine and lifestyle, regional and foreign languages. Students are given the opportunity to plan a Banquet menu with the cooperation of chef and banquet manager. Involving students in the planning of tour itinerary in coordination with travel agents. Students are motivated to take an active part in family functions & events and to analyse the service attitude of the waiter, housekeeper or another service provider. Students are trained and guided to do systematic observations when they visit hotel, restaurants, and airport or tourist destination. Research also shows that, as a result of travel, students are more adaptable, more independent in their thinking, more aware of their home country and culture, and better able to communicate with others (Klooster et al. 2008). By combining studying and travelling away from their home environment, students can realise their need for recreation or diversion. It provides students with a peek into the 'back' regions of the host society (Cohen 1979). Conducting a comparative study between hospitality and other services like Banking, telecommunication through field visits providing students with interdisciplinary understanding.
Childhood activities are therefore of great significance if children are able to choose them spontaneously, freely and consciously, because they are directly responsible for forming a rich wealth of experiences that affect the potential of the infant cohort. As a result, tourism for children is a strategically important and stimulating topic in the field of tourism studies. Investigating the role of these practices in developing a sustainable lifestyle, an experience connected to life stage with a wider temporal perspective (Zambianchi, Bitti Ricci, 2012) and a significant capacity to combine innovation and persistence (Atthowe, 1973; Zambianchi, 2015) is of fundamental importance. Hospitourism League conducts hospitality and tourism-related workshops, seminars, debates, group discussions, quizzes, career counselling and logo designing in school. Members can be provided with the experience of alternative tourism products in a sustainable manner. These activities help students to polish their service attitude and emotional intelligence and prepare them to get into formal hospitality education.
Scope of Research –
This paper is going to offer valuable insights to policymakers in the Ministry of Skill Development, Ministry of Education & Entrepreneurship and Ministry of Human Resource Development. Students, teachers, research scholars and other stakeholders who are directly or indirectly connected to the service sector will also get benefitted through this research paper.
Limitation of Research –
To execute Hospitourism Legue in Indian secondary schools, more groundwork is need to be done. Meetings need to be conducted with hospitality and tourism stakeholders and senior staff at the Ministry of Education and Ministry of Skill development on the feasibility of introducing this research. Following this exploratory study, it would be useful to do qualitative and quantitative surveys with a larger population to gain an overall understanding and assess other areas such as teacher capacity and availability, resources and other areas that may be included in co-curricular activities of the secondary school. Modern tools and techniques must be used to find out the inclination of the student to match the with suitable co-curricular activity. The school management, teachers, parents and students must also be guided and motivated to take a responsible part in this League. Teachers play a very crucial role informal counselling of the students so that relative training should be provided to school teachers. Monitoring responsibility of this activity should be given to the dedicated department in the ministry of skill and entrepreneurship development.
Research Recommendation –
Some schools would need to be selected for the trial delivery and these would need to be audited on an ongoing basis in terms of standards and quality. The key discussions in the conferences involved considerations like that current hospitality & tourism education system in India emphasis on the supply of a labour force tend to meet industry needs, but less attention is given on adequate development of quality human resources. It is strongly felt that there is a dire need of innovative programmes in hospitality & tourism education both in India (Ashish Dahiya, 2013). Real-life education and co-curricular activities conducted in school lay a strong foundation for the character development of a human being.
Conclusion –
The Indian Hospitality and tourism industry would benefit more from the introduction of the Hospitourism League to the co-curricular activities in secondary school. India needs a revolution in the field of Hospitality and Tourism. Leadership with a vision and mission is a prerequisite for any change. Hospitourism League has a tremendous potential to develop leaders as it focuses on a faith and belief system of human capital. This paper will not only benefit the hospitality sector but other service sectors also. This study will boost the capacity of research skills required by students. Sustainable Development is the USP of this initiative. The Government organizations, CSR activists and school management must study this paper and suggest correction and improvement to make Hospitourism League a success.
References –
Addison Semisi Taumoepeau,(2016), Tourism's place in the school curriculum: A case study from Tonga.Vol. 1, number : 2, (ISSN 2537-7302 crie.org.nz/journal.htm)
Ahmad Puad Mat Som∗ and Alhilal Furqan, (2009) Fostering Experiential Learning in Nonformal Education: Case Studies of Tourism Clubs in Secondary Schools TEAM Journal of Hospitality & Tourism, Vol.6, Issue: 1
Airey D and Tribe J (2000), "Education for Hospitality", in Lashley C and Morrison A (Eds), In Search of Hospitality, Butterworth – Heinemann, Oxford
Amoah, V A and Baum, T (1997), "Tourism Education: Policy versus Practice", International Journal of Contemporary Hospitality Management Vol-9, No-1, Pp5-12
Andreassen, H., Roberts, M., O'Donnell, D., & O'Neill, S. (2016). Tourism education in New Zealand secondary schools: A teachers' perspective. CAUTHE 2016: The Changing Landscape of Tourism and Hospitality: The Impact of Emerging Markets and Emerging Destinations, 867 – 873.
Australian education system. (n.d.). Retrieved from www.studyinaustralia.gov.au/global/australian-education/educationsystem
Ashish Dahiya, (2013) Hospitality & Tourism Education in India: In search of innovative programmes, Productivity 53 (4), 358-370
Atthowe, J. M, 1973, Token economies come of age, Behavior Therapy, v. 4, n.5: 646-654
Chun, Min Kauo (2012) Factorial validation of hospitality service attitude, jiihm.Volume 31,issue 2
Cohen, E. 1979. A Phenomenology of Tourist Experiences. Sociology 13(2): 179-201.
Cuffy, V., Tribe, J. & Airey, D. (2012) Lifelong learning for tourism. Annals of Tourism Research, 39(3), 1402-1424. Retrieved from epubs.surrey.ac.uk/810127/
Dr. M.Sajnani, (2018), Challenges a way ahead for Indian Hospitality Sector (https://hospitalitycareers/360.com)
F.Dallan, (2016), Children in Tourism: a fresh perspective? (https://Journals.Openedition/viatourism/1407)
Jean Wise, (2016), Hospitality – Cultivating a welcoming Spirit,
Kara L.Wolfe, (2014) Using hotel supervisor's emotional Intelligence as a benchmark for hospitality students, Kara L.Wolfe, JHTM, Vol.26, Issue: 1)
Klooster, E.V., Wijk, J.V., Go, F. and Rekom, J.V. (2008). Educational Travel: the Overseas Internship. Annals of Tourism Research 35(3): 690-711.
Kumar A (2018) Hospitality Education in India: Issues and Challenges. J Hotel Bus Manage 7: 169
Promoting hospitality as a way of life,(http://ctb.ku.edu)
Shalini Singh, (1997)(Developing human resource for the tourism industry with reference to India, J&BTM, Vol. 18, issue 5
Vinnie Jauhari, Kamal Manaktola, (2009) 'Managing workforce issues in the hospitality industry in India', Worldwide Hospitality and Tourism Themes, Vol. 1 Issue: 1,
Vinnie Jauhari (2006) 'Competencies for a career in the hospitality industry: an Indian perspective', International Journal of Contemporary Hospitality Management, Vol. 18 Issue: 2
Zambianchi M., Ricci Bitti P.E., (2012),Benessere psicologico e prospettiva temporale negli adolescenti e nei giovani, Psicologia della Salute, f. 2: 83-102.
Zambianchi M., 2015, La psicologia positiva. Roma: Carocci Editore.