The Mass Incarceration Of African American Men In The United States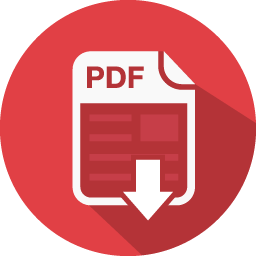 Introduction
Whether or not explicit, power and privilege shape our understanding of crime and justice. This paper will aim to answer the research question, 'how does the criminal justice system further racial disparities among African American males in the United States? ' In order to answer this question, the intersectionality of race and class will need to be further analyzed. This paper will begin by examining the numeric differences in incarceration among white and black young men, look at the policies in place that may allow for these disparities, and lastly, examine how incarceration furthers social inequities among the black community.
Intersectionality of Race and Class in the Criminal Justice System
Race is commonly used as a means to signify the identity and differences among individuals. Through research analysis, it becomes clear that there is a direct relationship between racial and class disparities in the United States. The racial threat theory seeks to explain how discrimination-based policies are employed to punish a specific population. This theory suggests that black Americans are convicted far more harshly than white Americans, due to the fact that they are perceived as a threat. Class bias in criminal sentencing is suggested by findings that defendants with higher education levels will receive relatively shorter sentence times and are generally less likely to be incarcerated for drug-related crimes. Patterns in increased incarceration rates among black men who hold lower levels of educations indicate that perceptions and stigma surrounding low-income minority neighbourhoods which causes disproportionate attention by law enforcement in these areas. The intersectionality of race and class allows for a deeper analysis of the unfair justifications and consequences of discriminatory policing practices in the United States.
The Relationship Between Policy and Incarceration Rates
The growing rates of incarceration is a reflection of the decisions by policymakers to increase the number and the length of prison sentences in the United States. Rising crime rates in the 1970s and 1980s led officials to take a war on drugs approach in dealing with street-level crime. In the 1980s and 1990s, legislators signed laws that ensured that convictions not only led to imprisonment but that these terms lasted for longer periods of time. The principal methods that these sentences were enforced were through the implementation of a mandatory minimum sentence, three strikes and life-without-parole. The mandatory minimum sentence laws ensure that individuals who committed certain crimes were given minimum prison terms. In effect, the three strikes law would require a minimum of a 25-year sentence for those who had been convicted of a third felony. These methods are evidence of a clear policy choice to move from non-punitive laws to punitive sentences that disallowed for the rehabilitation of those affected. There have since been minimal changes to the criminal justice system that create exceptions to the scope of these laws, for example, the power of a prison official to grant time off for good behaviour. These changes however do very little in addressing the systemic issues that allow for the use of highly punitive policies in today's current political environment. These policy changes hold far greater consequences for specific groups more than others and have exasperated racial biases in the criminal justice system. In the book titled, No Equal Justice, David Cole argues that, These double standards are not, of course, explicit; on the face of it, the criminal law is color-blind and class-blind. But in a sense, this only makes the problem worse. The rhetoric of the criminal justice system sends the message that our society carefully protects everyone's constitutional rights, but in practice, the rules assure that law enforcement prerogatives will generally prevail over the rights of minorities and the poor. By affording criminal suspects substantial constitutional rights, in theory, the Supreme Court validates the results of the criminal justice system as fair. That formal fairness obscures the systemic concerns that ought to be raised by the fact that the prison population is overwhelmingly poor and disproportionately black. The double standards evident in the criminal justice system work to the advantage of those who have an abundance of social and economic wealth. These policies continue to be in effect due to their perceived legitimacy and justification among white Americans.
Racial Profiling
Racial profiling is the use by the police of suspicions based on an individual's race, ethnicity, or religion rather than their behaviour. The use of racial profiling by police officers was developed from the drug courier profile which was created in the 1980s by the Drug Enforcement Agency as a way to address drug trafficking in the United States. Police officers were trained to look for indicators, such as nervousness and other behavioural indicators that fit the drug courier profile. Although the evidence did not indicate that African-Americans were more likely to be involved with drugs than white Americans, they were still singled out, as the DEA training materials depicted minority faces at a greater level. As a result of policy changes and training given to law enforcement, among various other factors, traffic stops have become a primary method in which members of the community may be racially profiled. According to the Washington Post, stop and frisk data only produces crime outcomes 3% of the time. This means that 97% of the time that African Americans are pulled over, they are being profiled without reason. Not only does this serve to refute claims of the effectiveness of profiling, but it indicates that resources are being wasted on a method that produces minimal results. In the book titled "Suspect Citizens," the authors found that: "Blacks are almost twice as likely to be pulled over as whites — even though whites drive more on average," "blacks are more likely to be searched following a stop," and "just by getting in a car, a black driver has about twice the odds of being pulled over and about four times the odds of being searched." The data compiled indicates that African Americans are unfairly and unjustly targeted as potential suspects for a crime and that the use of race as an indicator of suspicion creates disproportional results. The damage of racial profiling is far greater than many realize, this experience can cause many African Americans to be wary of law enforcement and has evidently increased racial tensions in America.
Disparities in Imprisonment Rates
The United States holds the world's highest incarceration rates, with 1 in 9 prisoners serving life sentences. By 2002, nearly 12 percent of young black men were incarcerated. In 2004, black men constituted 43.3 percent of those incarcerated although they only accounted for 13 percent of the total population. In 2010, blacks were incarcerated at six times and Hispanics at three times the rate for non-Hispanic whites. Although nationwide prison counts have reduced over the years, there still remains a visible gap of incarceration rates amongst specific groups and a significant number of the population remains imprisoned. Sentencing and Conviction Disparities Between Crack and Cocaine A survey completed by the U.S. Sentencing Commission found that when black men and white men commit the same crime, black men on average receive a sentence that is almost 20 percent longer. Despite the fact that white Americans engage in drug offences at a higher rate than black Americans do, blacks are incarcerated for drug offences at a rate that is 10 times greater than that of whites.
Statistics show that although African Americans account for 37% of crack cocaine users, they are 21.2 times more likely than white people to be imprisoned for possession of crack cocaine. The question then is why is crack punished far more severely than cocaine? Crack is generally used in lower-income neighbourhoods due to the fact that is a less costly form of cocaine, while cocaine is used primarily by wealthy white Americans. As a result of crack being deemed a drug used primarily by the black population, crack cocaine users are punished far more harshly than cocaine users. The perception of crack cocaine as a 'black drug' increases the likelihood of black drug users being incarcerated: an individual found in possession of crack cocaine can be convicted for possessing merely 5 grams, meanwhile, nearly 500 grams of cocaine would be needed to be found guilty of the same charge. In this instance, poverty and racism serve as a catalyst of the war on drugs approach which fails to recognize why crack cocaine initially entered these communities. In other words, the social and economic narratives were ignored in the determination of these policies. Clearly, social perceptions and biases have a direct influence on the implementation of policies as white Americans remain "relatively untouched by anti-drug efforts compared to blacks," therefore increasing sentencing disparities in the United States and serving as a means to "legitimize" crime perceptions in black communities.
Social and Economic Impact
Mass incarceration has operated quite similarly to the Jim Crow era of anti-black laws; further de-stabilizing black communities and maintaining historical social and economic disadvantages. From the life course perspective, the impact of a criminal conviction lasts far longer than the punishment incurred. Evidence shows that incarceration is closely linked to negative social and economic factors such as unemployment and restrictions of political and social rights. People of colour, particularly those who are less wealthy, are most affected by the punitive policies employed by the American criminal justice system. Among formerly incarcerated black men, 35.2% remained unemployed, while white men experience the lowest levels of unemployment, at 18.4%. Along with the high levels of unemployment, employees with a past criminal record face also receive significantly lower wages. Black men and women are most affected as stigmas surrounding past criminal convictions in relation to race cause employers to be reluctant in their hiring decisions. Incarceration may increase barriers to economic stability and mobility. According to Bruce Western and Becky Petit, "State prisoners average just a tenth-grade education, and about 70 percent have no high school diploma." As a result, past offenders generally lack the work experience, human capital and soft skills required to successfully reintegrate back into the workforce and obtain housing. These factors create a self- fulfilling prophecy as individuals are unable to sufficiently make financial provisions for their family and are more likely to return to criminal activities after their release.
The National Research Council of the National Academies found that when offenders are able to secure stable employment, their ties with criminal activities generally desist. The impact of a prison sentence is not individualistic but rather has a cumulative and intergenerational effect. Families of offenders are disproportionately affected by the financial burden during and after the incarceration period. A disproportionate number of those that are incarcerated grew up in racially segregated poor neighbourhoods and their social and economic marginality is only enhanced by the resulting inequalities of incarceration. Women and children are most affected by the mass incarcerations of African American men.
The Welfare Reform Act of 1996 disallows people with past drug convictions to use cash assistance and food stamp programs. Although some states have repealed or minimized this act, several still enforce the restrictions as indicated by the act. Resulting socioeconomic disadvantages affect a family's ability to accumulate wealth as well as increases the likelihood that the children will also be incarcerated at a point in their life. Approximately 2.7 million children in the United States live in a household where at least one parent is incarcerated. In addition to this disadvantage, there are decreased levels of civic and political engagement among former prisoners (reword) and those most affected by their imprisonment.
In 'Politics of Race and the Criminal Justice System,' Paul Testa argues that, "those most affected by disparities in the current system are the least likely to participate in politics, while those relatively unaffected are often unlikely to acknowledge the issue as one in need of political solutions" (cite). This argument brings forth an interesting issue in that the prevalence of incarceration among minorities, more specifically African American men, may not be understood by non-minorities due to the fact that they have not been negatively affected by the current systems in place. With this gap in understanding, many may not acknowledge where disproportionate incarceration issues stem from and view the fact that a growing number of black men are incarcerated as an anomaly. Research corroborates this theory as a study indicated that while 68% of blacks perceived the criminal justice system as biased against the black community, only 25% of whites felt that the system produced biased results. Perceived biases among the black community indicate a lack of trust in the criminal justice system but the lack of perceived biases among whites indicates the disproportional effect of punitive laws.
Additionally, the mass incarceration of members of the black community can minimize their ability to politically mobilize. In America, citizens that are incarcerated are ineligible to vote but those who are awaiting trial are legally eligible to. Due to structural barriers to voter registration and voting, individuals are systematically prevented from employing their voting rights. The fact that the majority of those who are incarcerated are black means that black voters are amongst those most affected.
Reduced Legitimacy of the Criminal Justice System
Public beliefs about the fairness of policies and methods employed by law enforcement have a direct effect on the legal system's claim to legitimacy. The use of excessive force and racial profiling has significantly reduced the public trust of the criminal justice system, particularly police. A national survey indicated that half of African Americans reported having a close relationship with someone who was previously incarcerated, while only one out of ten white respondents knew someone who had been previously convicted. Thus, African Americans are more negatively affected by the punitive nature of the criminal justice system. This negative perception of public safety can cause individuals to be less cooperative with police.
A study was completed to determine the implications of the war on drugs on the public perception of police legitimacy. Participants were surveyed on their perception of police to respond to a burglary call. Thirty-five percent of black responders, compared to sixty percent of white responders, felt that their complaint would be taken seriously. The results from the study indicate that there is a lower level of trust by American Americans in the police department's ability to protect the black community. Public policies that detrimentally target visible minorities, has been directly related to increases in offences among both black and white Americans. Negative perceptions of the police affect the legitimacy of the justice system and can foster a false sense of immunity and increase the number of crimes committed among white Americans . An experiment conducted by Amy Hackney and Jack Glaser found that white students were more likely to cheat on an exam if they noticed that black students were being more closely watched. Although the study was done in a minimal context, it indicates the counterproductive nature of excessive incarceration policies. By focusing on a particular group of people without cause, members of other groups may be able to complete crimes and go by unnoticed.
Conclusion
The significantly higher rates in which black men are incarcerated relative to white men depicts the effect of racial and class biases in the United States Criminal Justice System. As discussed in this paper, sentencing and imprisonment disparities are largely a result of discriminatory punitive policies which allow for the employment of racial bias in the justice system. The underlying motivation for harsher punishments for crack cocaine has allowed for a political and legal means to justify racial biases concerning drug use in the United States. Racial discrimination in the criminal justice system is not only unwarranted but unacceptable as it creates devastating outcomes by furthering the social and economic immobility of black Americans. The mass incarceration of African Americans affects the ability of the black community to sufficiently politically mobilize. These outcomes conflict with the foundations of the American criminal justice system, which rest on fairness and equal protection under the law.