The Necessity Of Euthanasia Legalisation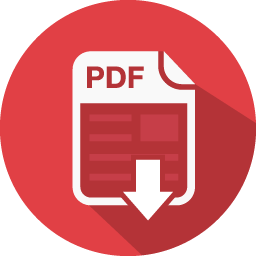 You're living a life full of pain and suffering. You're flat on your back, on a stone-cold bed, 24 hours a day, 7 days a week. You have no power over your entire body. You cannot see, hear or speak. You're just slowly dying; your inner body is slowing down and constantly diminishing. Indeed, even under the most favorable circumstances, life is a titanic battle. Every day is getting worse. Put yourself in this position. Imagine your mother or best friend in this very state. You would want this person to have the option to float off into a profound rest and leave their issues to float away.
Although there are numerous forms of euthanasia, in the case of voluntary euthanasia, there are several reasons why a person should have the option of euthanasia. One of these reasons is a person's right to die. Most people want to live their life with dignity and die with dignity. A terminally ill person should be able to avoid a life of excruciating pain and be able to decide to embrace a timely and dignified death.
By legalizing euthanasia, family members can say goodbye, decreasing memories of loved ones in crippling pain and discomfort. Moreover, in most cases, euthanasia is the only way to relieve a patient's pain. Western Australia's premier, Mark McGowan declares that "This is about allowing for choice for those people who are dying and in pain", preventing them from having to go through those "last weeks and months in agony"
Television presenter, Andrew Denton writes in the 'Brisbane Times' claiming that watching his 67-year-old father die was 'the most profoundly shocking experience of my life. This personal experience has therefore allowed him to become an advocate for voluntary euthanasia and thus strongly encourages Queensland to legalize these laws. This not only gives the patient a sense of relief but also the family who also experience the devastating effects of this horrid and traumatic experience.
Although people believe that implementing euthanasia laws assists people in ending their life in a dignified manner, some believe euthanasia is giving doctors the right to kill their patients. Euthanasia will give the doctor the power to decide whether to terminate or preserve our lives and our lives will rest with the medical professional. However, this decision is a personal choice for people to make, protected by a person's right to privacy and right to live and die. It is the patient's choice about what happens to them and how they will live the rest of their life.
As of today, both Victoria and Western Australia have paved the way, encouraging subsequent states to follow. Mark McGowan declares that Western Australia is "leading the way for the entire country – and the whole world". He asserts that this law will assist to make people's lives better. Euthanasia must be legalized in all states of Australia because the terminally ill should not have to live a life full of pain. A person should have the freedom to end their life. They should have the right to decide on what is best for them. Wouldn't you want to be able to make the choice?