The Need for State Funding for Alaska Public Media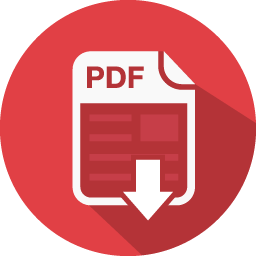 Introduction
Alaska Public Media connects our state through vital and effective communication. They are made up of KSKA radio, KAKM-TV, Create TV, PBS Kids, and alaskapublic.org. They run the statewide news tailored to Alaskan needs and jointly operate television channels with KTOO in Juneau and KYUK in Bethel. They operate stations all over the state from as far north as Utqiagvik (formerly known as Barrow) to as far south as Unalaska. Radical cuts to these services will lead to regrettable social and communal results.
Need for Educational TV
After 11 hours of sleep on a cold winter night in my room, I woke up to the faint sound of unfamiliar voices. Grabbing the corner of my pink fleece heart blanket, I slid off my bed and shuffled across the ground like a zombie to my bedroom door. I wrapped my hand around the cold metal doorknob and twisted. As I pushed the door open, it squeaked like the hinges of an old barn door on a windy afternoon. I paused at the door frame and stared out into the living room at my older sister curled up on the couch, her eyes glued to the show, "Wild Kratts." I wrapped my blanket over my shoulders and shuffled to the couch, sitting myself next to my sister. Sitting together on that Saturday morning, we absorbed every bit of information from each PBS show.
In my childhood, I watched PBS Kids all the time, spending hours a week on my couch in the living room with the TV on. As I spent hours watching PBS shows, I picked up basic life skills that I carried into the classroom. In "Wild Kratts," the characters were faced with a problem. Throughout the episode they confronted challenges and worked through them to solve the big issue within the story. After watching the show time after time, I started to pick up problem solving skills, playing out what the characters needed to do to solve their problem. These basic problem solving skills I picked up, I used in real life situations like homework or trying to figure out how my siblings and I would be able to make it home on time after school.
A meta-analysis of research done by Marie-Lousie Mares and Zhongdang Pan (2015) evaluated the effects of "Sesame Street" on 10,569 children from 15 different countries (Mares, Sivakumar, Stephenson; 2015). The results revealed significant positive effects on children exposed to Sesame Street. It was found that there were multiple learning outcomes of health issues and local environment like helmet safety and recycling, traditional education content like learning numbers, letters, and counting, and social reasoning (Mares, Sivakumar, Stephenson; 2015). They also found that there were significant positive outcomes for both low-income and high-income regions (Mares, Sivakumar, Stephenson; 2015). The study shows the benefit of just one educational show, but this educational show's benefit can show the equal benefits of other educational shows like "Peg Plus Cat" where you learn basic math skills. Educational shows are very beneficial to children's learning and development. Cutting from Alaska Public Media threatens the access and availability of these shows for Alaskan's statewide.
Emergency System Threatened
Before the recent cut to state funding from Alaska Public Media, state funding primarily helped maintain and upkeep of equipment used. State funding also served to pay costs for fiber interlink connection to Fairbanks and Juneau, and to pay for satellite uplink services for the radio statewide (Alaska Public Media Funding, 2019). The Alaska Emergency Alert System is used to provide information statewide in case of an emergency. The emergency alert system's primary provider is Alaska Public Media and it requires state funding to be available to rural radio stations who have access to only one station (Alaska Public Media Funding, 2019).
The recent cuts to state funding put the Alaska Emergency Alert System in danger in rural areas. Loss of funding means loss of access to the Alaska Rural Communications Service to stations in Fairbanks, Juneau, and Bethel (Alaska Public Media Funding, 2019). Alaska Rural Communications Service sends Emergency Alert System alerts to rural broadcasters around the state (Alaska Public Media Funding, 2019). With Juneau, Fairbanks, and Bethel losing access, the Emergency Alert System is weakened in its ability to alert the entirety of the state and thus is weakened in its purpose (Alaska Public Media Funding, 2019).
KCHU is a radio station in Valdez. It offers radios in Valdez, Glennallen, McCarthy, Whittier, and Cordova/Tatitlek/Chenega and Cordova City Minute. After the cuts to state funding, KCHU has to rely upon community support (Kitchenman, 2019). They have tried several different ways to raise funds, such as throwing a dance and charging entrance, but they are still in a state of need (Kitchenman, 2019). John Anderson, the station manager, also mentioned people are generous to donate, but the community is faced with the cut to the Alaska Marine Highway System, so raising funds is difficult (Kitchenman, 2019). KCHU relied upon the state funds and with the cuts to the funds they are struggling to stay on their feet as a nonprofit organization and raise funds to stay that way. Funds that are needed to keep this station available to Alaskans from the state are relied upon. Without the state funds, this station may no longer be aired meaning all areas reached by this station -such as Valdez, Whittier, and McCarthy- are in danger of losing access to the Emergency Alert System. The state funds are crucial to keeping stations such as KCHU on air to allow the Emergency Alert System to serve its purpose.
Loss of State Funding
In June of 2019, Governor Dunleavy cut all state funding from Alaska Public Media which is about $400,000 (Alaska Public Media Funding, 2019). Alaska state funding used to cover 7% of the funding towards Alaska Public Media (Alaska Public Media Funding, 2019). This $400,000 cut would have helped to cover gaps in their funding. With this loss, they have to rely heavily on community support. As shown by the graph below, $400,000 is approximately the amount in the emergency reserve for their fiscal year 2020. If the state still funded Alaska Public Media, the money in the emergency reserves would be able to fill in the gap in the Alaska Emergency Alert System funding and would preserve educational television.
Interview with Ed Ulman
Ed Ulman is the President and CEO of Alaska Public Media. He has served as an Interim General Development Director, and Executive Director and General Manager for KBTC Public Television(Alaska Public Media, 2016). He stated that, "AKPM will have to raise $397,035 more this fiscal year to fund the gap and cover FCC mandated WARN, EAS, and WEA emergency alerts and the broadcast operational cost (E. Ulman, email, 2019)." To raise this $397,035 gap, staff will have to increase their efforts to fundraise, and supporters will need to increase their individual donations to Alaska Public Media (E. Ulman, email, 2019). He stated that Alaska Public Media benefits Alaskans through airing PBS, broadcasting of the Alaska Emergency Alert System, airing Alaska weather via KUAC, and engineering collaborations and support with KTOO and KYUK (E. Ulman, email, 2019). These were only a few stated by Ed Ulman and are all affected by the state funding cuts, whether a large or minor effect. Ed Ulman revealed that Alaska Public Media state funding was a vital part in keeping all stations and beneficial connections available for all Alaskans across the Alaskan landscape (E. Ulman, email, 2019). The Emergency Alert System is a major component affected by the cuts, and is a connection that was beneficial to Alaskans.
Conclusion
As stated by Ed Ulman, "AKPM will not reduce staff," so the cuts must come from elsewhere (E. Ulman, email, 2019). These cuts are made towards smaller, more rural stations which causes the Emergency Alert System to not serve the entirety of its purpose. It will affect areas with stations like KCHU, who struggle to exist, by not giving the community availability to the Emergency Alert System. Stations like KCHU need state funding to function and make the Emergency Alert System available. In case of an emergency, many areas will be unaware and uninformed about the situation without the Emergency Alert System. EAS is needed and state funding is needed to keep it available to everyone.
The cuts threaten PBS Kids and its broadcasting in the future. 6 year olds across our state will be denied valuable educational TV. Children need this educational television to help them develop basic problem solving and social skills. We want an educated youth with problem solving and social skills to take the place of sustaining our community. State funding is needed to ensure they will be well equipped and prepared to replace others in the future.
References
Alaska Public Media. (2016). About Us. Retrieved October 31, 2019, from https://www.alaskapublic.org/about/.
Alaska Public Media (2016). Ed Ulman. Retrieved November 3, 2019, from https://www.alaskapublic.org/about/people/ed-ulman/.
Alaska Public Media Funding. (2019). Retrieved October 27, 2019, from https://www.alaskapublic.org/about/funding/.
KCHU Public Radio (2019). FAQ. Retrieved November 5, 2019, from http://www.kchu.org/faq/.
Kitchenman, A. (2019, October 25). Public broadcasting stations in Alaska trying to make up for loss of state funds. Retrieved October 28, 2019, from https://www.alaskapublic.org/2019/10/03/public-broadcasting-stations-in-alaska-trying-to-make-up-for-loss-of-state-funds/.
Mares, M.-L.; Sivakumar, G.; & Stephenson, L. (2015, July 22). From Meta to Micro: Examining the Effectiveness of Educational TV – Marie-Louise Mares, Gayathri Sivakumar, Laura Stephenson, 2015. Retrieved October 29, 2019, from https://journals.sagepub.com/doi/full/10.1177/0002764215596555?utm_source=summon&utm_medium=discovery-provider.