The Simple Genius Of Myspace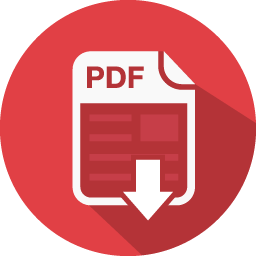 The age of MySpace's users are important. For the period of the negotiations, 25% of MySpace users or between the ages of 12 and 17 and 20% fell between the ages of 18 and 24. After MySpace was released in Beta form September 2003, this site officially opened in February 2004. That same month MySpace surpassed Friendster as the number one ranked social-network site and never looked back. As the story goes, the rise of MySpace was totally viral. There were no ads, his marketing campaigns, or corporate hype. This site benefited from the best and cheapest source of advertising, word of mouth. People joined MySpace because their friends joined. and yet the rise of MySpace was not entirely fortuitous. There was, at least initially, some degree of manufactured buzz involved.
Aafter launching myspace, founders Tom Anderson and DeWolfe hit the trendy Los Angeles night scene. A few years earlier, Anderson was part of a San Francisco-based indie rock band named Swank.so the band never enjoyed huge success, Anderson's familiarity with the music scene proved extremely helpful in the creation of myspace. The site's creators made music a central part of the user experience. Ben showcase their music while fans created communities around their interests in music. Along with bands, Anderson and DeWolfe invited club goers and models to use the site. DeWolfe Compared starting MySpace to opening a bar. from the beginning the site combined key elements and sensibilities—stylish-looking people and edgy bands—that made it a desirable destination for young online social-networking enthusiasts and wannabe celebrities.
"Since we were telling people in clubs—models—suddenly everyone on MySpace looks really pretty," recalled Anderson. "That wasn't really the plan. It just kind of happened."
But MySpace swiftly became more than aspiring rock stars and attractive people. Within a few short months it emerged as the online destination of choice for wired teens.
MySpace was not the first attempt to execute this vision, but it was one of the most successful.
The simple genius of MySpace was the cofounders' decision to build a one-stop destination that combined a suite of applications that appealed to young technology users. For starters, MySpace users were able to customize their own personal home pages that were an established part of the Web. The platform's Instant Message capabilities, in the tradition of American Online Instant Messenger, permitted rapid communication between users. The blogging features anticipated young people's desire to talk about everything in the digital public sphere. MySpace's digital imaging features exploited the appeal of photo hosting applications that make it easy to file and share pictures. And by tapping into music, the creators of the site incorporated an enduring theme of youth culture. Once the site was built the staff did one last thing: they turned it over to users.
MySpace was not only vying for a greater presence on the Web; it was also vying for a greater presence in the lives of the young and the digital. Like all hot pop culture bands, MySpace predictably cooled off. What the social-network site represented, though, was much more enduring than the platform. MySpace's strength ultimately, was not in what was presumably original about it but, rather, what was durable about it. MySpace did not tip because it was radically new. MySpace tipped because it was radically true to what young people have always loved to do: spend time with their peers, while also expressing themselves through a music, style, language, and pop culture experience that is all their own.