The Social Networking Concept And Its Role And Impact On Users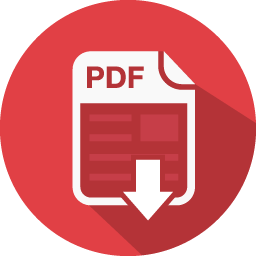 Social network sites like Facebook have become increasingly important as well as popular but it has unclear aspects of profiles information that form impressions.
User Facebook profile may contain a number of friends and photos, and type of wall activity.
This research expands the social networking concept and investigates its role and impact on users. It focuses on Facebook as the most used and popular social network in the world and how do individuals use Facebook and why, also this research will explain the effects of Facebook on the users, friendship, construction of impressions, privacy, use, Facebook and politics, self-expression and construal, social capital, and the merging of social spheres. Finally, this research discusses the last attack on Facebook, its reasons, and some recommendations.
I. INTRODUCTION
Social networking is the use of a website or app to connect to friends and other people who can share interests. Social networking has become one of the most important components on the web. The open-ended nature of websites of social networks extracts a huge set of users every day. 
SOCIAL NETWORKING COMPONENTS 
In the context of the internet, social networking is based on a specific concept as it allows people to express their personalities and meet other people with different interests. Here we discuss some components that are common between social websites. 
Friends & Followers Friends and followers are the soul of any social network depending on a part of its name 'social'. They are the members of the website that you trust to the point of letting them post comments on your profile, see what you've posted online, and send you messages.
Likes & Comments another feature on social networks is the ability to click 'like' of other users' content with a thumbs or heart button. 'like' is an easy way to put your personal approval on contents of friends posts without writing comments. This is a helpful way that helps you express your opinion without showing who you are and what you posted. Also, any user can create a group to interact with other users using comments or discussions, which is why most social networks support comments on any type of post. Social networking is an interesting way for entertainment, meeting people who have similar or different interests, and useful for being in touch with far friends. It can be so useful and effective promotional business tool, writers, musicians, artists, and actors.
All people have hobbies and things that they are interested in, like books, games, and movies. Social networks are a way that allows reaching to others who have the same interests.
ii. HISTORY OF FACEBOOK
The start of Facebook was from Mark Zuckerberg who was 19 years old who launched a site as a Harvard sophomore on 4th Feb 2004.
The first name was 'thefacebook.com,'. This site at that time represents a hit. Now, after six years, Facebook became one of the most used websites in the world, visited by 400 million people a month.
The argument about Facebook began quickly as three Harvard seniors accused Mark of stole the idea of Facebook from them.
Mark also was accused to use users' Facebook account login data from Facebook servers to break, misuse and read members' private email. Mark was said he hacked a competing company system and misuse user information to make the site useless.
iii. FACEBOOK AS SOCIAL NETWORK
Facebook is a website that allows people to communicate and share information on the internet using smartphones or computers. Facebook is the biggest and the most popular social site in the. Also, it was the first that exceeds the 1 billion user accounts. 
iv. REASONS FOR USING FACEBOOK 
Facebook has a huge number of active users Facebook had the largest existence among social networks as it has more than 2 billion monthly active Facebook users. Around 1.37 billion of them are daily users (as in Figure-1). Facebook platform expresses users' opinions and represents the main influence on consumers' habits.
Daily active users of Facebook
Facebook versatile There are many well-known and important marketing platforms like LinkedIn, or Instagram, Tumblr, and Pinterest that can help in fashion and industries. But unlike other platforms where marketing would make sense if you are in a particular niche, Facebook is for anyone and everyone. People can use Facebook for businesses and stores, fan pages the user is an influencer, also the user can share content from blogs, run a media page, and this can increase users brand awareness as well as conversions by running ads and leading other users to his website.
The best platform that targets the audience is Facebook is a powerful tool that can target a huge audience base. It can help in finding consumers for any products or services. Main ways to select audience:  core audience, selected based on features like location and age;  custom audience, upload contact list on Facebook,  lookalike audiences –using information about your consumers to find similar people.
Businesses benefit from social media recommendations Facebook influences the shopping field. This mayn't mean that people who see your ads and like your products will buy it, but consumers are influenced by other users' feedback about products. That means that if customers are satisfied, they may be your influencers and brand ambassadors on the Facebook platform.
A lot of advertises options 93% of advertisers use Facebook ads as it can target a huge audience base capabilities, the user can reach the most relevant people to display contents in a list of many formats. There are currently 6 ad formats, 3 main objectives with quite a few sub-categories, around a dozen ad placement options and the list is constantly expanding.
Facebook ads are the cheapest The advertising price increased by 35% over the last year. This is a sign that advertising costs will continue in rising and that a social empire is in the making. But despite this trend, it still remains the cheapest social network for running ads. The industry average cost per click for Facebook ads is $1.72. This is useful, especially for small businesses.
v. ATTACKS AND FACEBOOK 
Facebook provides technical means of access to its main services. While there is no proof, but Facebook lost millions of users' trust as it allows third parties to access around 90 million users' personal data. This represents a dangerous breach of trust that created unrest feeling among Facebook's audience. This problem was raised when the social network discovered an unprecedented security issue that influenced around 48 million user accounts. This allowed attackers to directly take over user accounts.
Facebook management said that bugs that caused this attack have been patched. They said that the attackers could see everything in a the user profile, but it is not obvious if that includes private messages or data. To fix this problem attack, Facebook automatically logged out from around 90 million Facebook users from their accounts, 50 million accounts that Facebook was sure they were affected, and additional 40 million that may have.
Facebook doesn't know who attacked the site, but FBI is investigating. However, Facebook said that they had found evidence that Russia attempts to meddle American democracy and influence elections — but there is no evidence that Russia is behind the new attack.
Mark Zuckerberg said that the company has not discovered any hacked accounts or improperly accessed. But he also said that the hackers target normal and popular users accounts and they used Facebook developer APIs to obtain information, such as name, gender, and hometowns from users profile page.
DATA, HACKERS CAN'T REACH
Facebook management also said that however private messages were accessed, no credit card information was taken in the breach, Facebook said this is unsure but the company's investigation continues.
THE BUGS THAT CAUSE THE ATTACK
In July 2017, Facebook inadvertently introduced three vulnerabilities in its video uploader as Facebook's vice president of product management said. If a user click on the "View As" to view another user profile, the video uploader appeared when it shouldn't display at all.
When the video uploader appeared, it generate access token using the person who the profile page was being viewed as. If that token was obtained, an attacker can log into another user account.
Facebook said that the problem of the attack is fixed on September 27, and the management started to reset users access tokens to protect their accounts security.
vi. USEFUL FIELDS OF FACEBOOK 
Facebook users exceed a billion users, so it is the most widely used social network by users, stakeholders, and businesses. Many users had Facebook accounts for fun or entertainment, for posting information, contact with friends, and enjoy playing games. Here is an overview of how Facebook is organized: 1-Facebook Profiles Users generate 'Profile' to upload their pictures and cover photos, also information about education, work, interests, marital status. Users upload their feeds on their account main profile page, which includes their posted items, or friends items posted onto their feed. There are other customizable tabs that appear below the cover photo which allow the user to have links to other information, like 'About,' 'Friends,' 'Photos,' 'Events,' 'Groups,' 'Videos,' and more. A new Facebook feature is the ability to post stories. The difference between a story and a post is that a story is only available for 24 hours and viewers can only see it up to two times as in Snapchat. 2-Facebook Pages Facebook user account may have up to 5000 friends. But if anyone wants to use Facebook for business, Facebook offers pages Instead of adding just 'friends,' pages generate fans or 'Likes.' Authors, home business owners, speakers, large corporations, to share information and interact with their customers. If the user would like to run Facebook Ads, he will need a page. 3-Facebook Groups Although Facebook allows fans to write comments on page posts, pages aren't interactive as some users like. So the Facebook group is a great method for people to share their hobbies or interests. For businesses, it's a great way to interact with a target market. Many entrepreneurs use groups to run groups or answer questions of people who buy their products or memberships. These groups can be:
Facebook Friends Facebook users can have 'friends' by accepting a friendship request, or by sending a friend request to other users. After your permission, Facebook can search your email contacts to find people that have a Facebook profile and that allows users to easily find friends. Another tool to find friends is the search box at the top of the Facebook page to find friends.
Facebook Followers It is possible for Facebook users to see what's on others' profile and feed to them without being a friend. They can simply click 'Follow'. There are no notifications related to following, and if Facebook user follows you, this doesn't mean you follow him. c- Facebook Fans Facebook users who like your page are fans if they click 'Like' to your page, the things you post appear on their page. Facebook started to limit this and prefer to 'boost' (pay to promote) your post to fans. d- Facebook Members Users join Facebook group are called 'Members.' They can get notifications when the page owner post something on his group. Groups are a nice way to get interaction and feel a part of business owner.
vii. KEY FEATURES OF FACEBOOK 
Facebook is friendly and opened to anyone. Facebook rapidly became the darling social network for businesses which target audiences and deliver ads to the people want their products or services. 
Here are some features that make Facebook the most popular social network: 
Facebook allows maintaining a friends list and can select privacy settings to choose who can see your profile content.
Facebook allows uploading pictures and maintains albums that is shared with other friends.
Facebook supports interactive online chat and the ability to comment on friend's pages to communicate with him, and share information or say 'hi.'
Facebook supports group and fans pages, as well as business pages which let businesses use Facebook as a tool for social media market.
Facebook's developer network delivers advanced functionality and monetization options.
You can stream video live using Facebook Live.
Facebook allows chatting with friends also with family.
Facebook has some other services like: 
News Feed
Notifications
Messenger
Facebook Live
Facebook Ads
 viii. SOME RECOMMENDED IMPROVEMENTS 
There are some improvements and recommendations that should be "mandatory" to strengthen the influence on users' daily lives, with a positive impact on businesses and users, while others are just wishes from a business and user perspective. 
Fix Fake News Facebook can suggest articles that have different points of view from ones user just clicked on. This method Facebook gives manways for users to get informed. They would be less to be blindsided by their own bubble that happens when only related articles are shown.
Enhance Sound and Live Videos
Stop trying to make us download Messenger Facebook began forcing users to download its Messenger app in 2016, making it so mobile users could no longer access messages through the main Facebook app or Facebook via a browser. Also, automatically pinging Facebook friends to join the app doesn't help make this any less frustrating. 4. Stop asking us to fill out more personal data Facebook wants us to document the details of our lives, express ourselves and celebrate our friendships. Facebook allows advertisers to send specific ads to users. When Facebook users choose not to fill out parts of their profile, Facebook continues to display blank spaces on their profile where they might want to fill that information in. Asking if you don't want to add "featured photos" or what are your hobbies in the introduction section. It still asking these questions every time the user looks at his profile.
ix. CONCLUSION
Facebook is a website that allows people to communicate and share information on the internet using a computer or mobile phone. Facebook is easily the largest social networking site in the world and one of the most widely used. And, Facebook was perhaps the first that surpassed the landmark of 1 billion user accounts.
With over 2.07 billion monthly active Facebook users, Facebook is the largest social media network in existence. The bugs that enabled the last attack on Facebook have since been patched, according to Facebook. The company says that the attackers could see everything in a victim's profile, , Facebook automatically logged out 90 million Facebook users from their accounts Friday morning, accounting both for the 50 million that Facebook knows were affected, and an additional 40 million that potentially could have been.
Facebook says the problem has been fixed the vulnerability on September 27, and then began resetting the access tokens of people to protect the security of their accounts.