The Walt Disney Company As One Of The Most Successful Companies In The World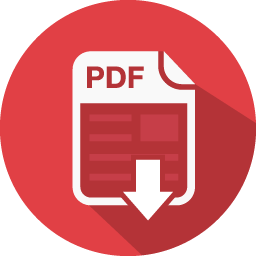 The Walt Disney Company, is one of the most successful companies in the world. This is mainly because of what they represent and how they have changed the lives of millions around the world. The company was created by Walt Disney in 1923 and soon they would expand exponentially. Several years later Disney created the character Mickey Mouse who is still very well known to this day. According to an article written by life, The Disney Company earned its first Academy Award for Best Cartoon in 1932 and saw major success in the following years. World War 2 paused Disney's plan to create more movies and expand because the company spent their time creating propaganda films for the government. After the war, Disney planned to expand their reach and by 1955 they opened their first "Disneyland" theme park in California. After the opening of Disney World and many other theme parks, they would expand into the international markets by opening another theme park in Tokyo by 1983. By 1996, Disney merges with Capital Cities/ABC and this is only the beginning for the conglomerate. Between 2006 and 2019, the company has acquired companies such as Pixar Films, Marvel, LucasFilms, Hulu, 21st Century Fox and many more successful companies.
To our group social responsibility is when the company has an obligation to go beyond the classical view of just making profit, and to pursue the new triple bottom line. Disney's involvement in environmental change, volunteering and charitable giving are only some of the reasons why the company is ranked one of the best corporate socially responsible companies. Regarding an article created by youmatter, Disney was ranked #2 out of 100 companies with the best social responsible reputations. According to Disney's Corporate Social Responsibility Update they allocate their resources regarding Social Responsibility into three different fields. First, they focus on three key issues regarding the environment, then they focus on the volunteer hours, and finally the healthy living aspect.
The three major elements of the environment include emissions, waste, and water. In terms of emissions, in 2018 Disney was able to reduce their net emissions by 44% compared to their 2012 levels. By 2020, Disney is expecting to reduce emissions by 50% compared to their 2012 levels. Regarding waste, Disney was able to achieve a 54% diversion waste, and by 2020 their goal is to divert 60% of waste from landfills and incineration. The last environmental factor that Disney focuses on is water. In their most recent update in 2018, Disney was able to reduce their water consumption by 5.8%, and maintain potable water consumption levels at all of their locations. Along with this, at the Shanghai Disneyland Resort they were able to create a water conservation plan.
Philanthropy is a major aspect for being Corporate Socially Responsible, and they do this through their many projects. VoluntEARS is a program that was created by cast members to donate their time and skills to help charities in their communities. In 2018, Disney VoluntEARS provided more than 600,000 hours of service. In 2020, Disney hopes to contribute more than 5 million hours of service employee community service since their start in 2012. Disney Team of Heroes and Wish granting are two more philanthropic approaches towards serving the community. In 2018, the program, Disney Team of Heroes announced a 5-year plan, to give $100 million to children's hospitals. On April 5, 2019, through the Disney Team of Heroes program, Disney donated $5 million to Children's Hospitals. Wish granting is a way that Disney can bring happiness to seriously ill children. This program started in 1980, more than 130,000 have been granted to children, and these wishes include theme parks and resorts, movie premieres, and even character meet and greets. According to the website MickeyBlog.com, DinseyWOW app has many uses for patients and uses augmented reality so children have the ability to wear their favorite character. Disney has multiple programs that focus on improving the economy and also helping out others. In 2018, Disney donated more than $332 million to nonprofits organizations, contribute towards children, families, and communities.
Healthy living is a choice that many consumers seem to take part in, but also many people seem to forget about. This is why Disney made it a commitment to create healthier generations. In reference to the Disney website, there are videos, activities, and recipes such as Simba spaghetti and squash, Forky cheese & clouds, and many more assortments in order to eat healthier. In Europe, the company created Disney Kitchen, which is a new design to post key nutritional information. Working with their partners, food and drink products that meet the nutritional guidelines will carry the logo and banner. It also offers meal solution and helps parents identify healthier food and drink options.
When talking about any company around the world, they all have internal and external factors that positively or negatively affect the company. Disney's SWOT analysis, in terms of social responsibility includes many strengths and opportunities, however there are some aspects in which they may improve upon. The three strengths of Disney include their large cash flow, values and ethics, and also their conservation fund. With reference to Business Strategy Hub, large cash flow is a positive for any company, but Disney is able to use this large amount of money to be socially responsible and make other investments. With all of this money, Disney is able to put more money into their other programs that focus on being socially responsible. An article on Marketing91, focuses on the values of Disney and explains this strength. Disney is known for their values and ethics and their investments fall into line with Disney's beliefs. The article also states how the brand values is a positive for adults because their children are growing up with the same values that Disney has. The last strength for disney focusing on social responsibility is their conservation fund. Panmore Institute created an article focusing on Disney's SWOT analysis, and they included Disney's Conservation Fund.In the article, Panmore Institute states how the Conservation Fund uses Disney's funds to support and work with other conservation organizations in order to increase the populations of endangered species. The fund also works with nonprofit organizations to encourage communities to cooperate in sustainable and green activities.
The weaknesses of Disney regarding social responsibility includes their limited target audience, poor financial planning, operating expenses. In the same article by Marketing 91, they state how their limited target audience is a weakness for the conglomerate. The majority of Disney movies or even their resorts target children. This limits their ability to reach their full target audience because the adults are the ones who make the final decision. The high operating expenses is a worry for the company. Disney has always spent a large amount of money on their workforce and employee development. This can be a weakness for the company with wages around the globe increasing therefore, decreasing profits which gives the company less money for their other programs. Poor financial planning is another flaw for the company. According to the company's 2018 annual report, Disney reported an overall loss of over $1 billion, due to investments such as Hulu and BAMTech. In the same regards as high operating expenses, with less money the company makes the less money they are able to invest in their programs regarding social responsibility.
Disney being such a large and global company has many external factors both positive and negative. The opportunities of the company includes their focus on stronger intellectual property protection, increasing levels of disposable incomes, and increasing online activity. In another article by Panmore Institute states that intellectual property protection creates more opportunities for companies to grow, there has been more political support for stronger protections which helps companies like Disney. With stronger protections there will be less intellectual property violations, and for their Marvel movies and other products this will help the company expand even more. Increasing levels of disposable incomes is a great opportunity for any company, especially Disney. With customers making more money, customers are able to spend more money on Disney movies or even a vacation to one of their theme parks. Increasing online activity is not necessarily a good thing for children. However, Disney was able to turn this into a positive for the company. Disney is coming out with their own streaming service, Disney+. If children and adults would rather choose to stay inside and watch movies this will be an option. Disney also has their online store which ranges from Disney clothing, accessories, toys, etc…
The last aspect of the SWOT analysis is the threats the company can face. The threats include the regulatory environment, slowing growth of Chinese economy, and high R&D rate in the industry. In terms of regulatory environment this can stop the company's ability to own more than one television station in a certain market dependent on the size of the market. The changes in these rules can negatively affect Disney and their plans to expand. The slowing growth of the chinese economy is mainly a negative for China's economy, but this is also a negative for the company. Disney operates both domestically and in foreign markets, which means that if a foreign country is hurting in which Disney operates, then Disney would also be negatively affected. According to the Washington Post, this slow growth to the economy is mainly attributed to the trade war going on with the US. High research and development rate in the industry is another threat of the company. Disney thrives in using the advanced computer generated imaging to produce their products. With this trend of having better technology to create products can be a threat of Disney, with other competitors increasing their research and development rate to exceed Disney. If Disney can maintain their position then this can even be seen as an opportunity for the company.