Theme of Responsibility in Frankenstein: Critical Analysis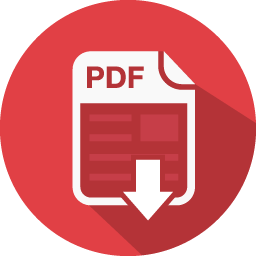 If a child committed a crime against someone else, is the child culpable for his or her actions, or should the child's parents be held responsible for failing to educate their child on what is right and wrong? The theme of individual responsibility appears throughout the entire book of Frankenstein; the lack of said responsibility is ultimately the source of everyone's issues. Since every single thing that goes wrong in the book is directly related to Victor Frankenstein's lack of responsibility, one might argue that having individual responsibility and wisdom while making decisions is the key to having a flourishing life. Victor's life would have remained pleasant if he had thought about his actions before going through with them. This can be proven through understanding the cause and effect on the timeline if Victor had never brought the monster to life at all, along with what would have happened if Victor had taken care of his creation instead of abandoning it, by reflecting on articles to do with this theme, and by looking at the research of studies that have been done to show how the monster from "birth" would develop maturity, happiness, and morality.
Three articles have been analyzed for this essay. The first is an article written by Carina Brännström, titled "An Analysis of the Theme of Alienation in Mary Shelley's Frankenstein." Carina explains the idea of alienation and the effect it has on the victim, which in this case is the monster. Carina tries to demonstrate that if someone is rejected and treated like a monster, they will undoubtedly become a monster. She believes that the monster being alienated from birth and having to go into society alone is the cause of the monster's malice. She proves that because of Victor's abandonment and irresponsibility, his creation was forced to grow up too fast, losing his innocence earlier than normal. The conclusion drawn from this article is that both Victor and the monster's lives would have been better and much more peaceful if he had simply taken care of his creation as he should have. It is interesting to think about what could have been if Victor had only been wise in his decision making. The "monster" was not born of evil, but he became evil due to the lack of love, care, and affection towards him ever since his birth. Victor was so disgusted by his creation's appearance, that he ran away and spent the night on the street out of fear. Victor returned to his apartment to discover that his "monster" had left, and he was relieved (Mary Shelley, Chapter 5). However, he did not think about what the end result of this would be. The monster was now alone, learning everything individually, and acting only on his primal emotions. This is dangerous, acting simply out of impulse can result in a lot of damage to the person and to others around them. This wasn't so true for the monster, but everyone rejected him for his appearance which sparked spite and hatred in the creature's heart. This rejection by society, the absolute loneliness of Victor's creation was what made him into a monster. This hatred was directed towards the party responsible, Victor. Victor was not targeted by himself, the monster also went after Victor's family and friends to get to him. If Victor had only thought before he acted, all of this could have been prevented.
Alternatively, the article "Stitching Together Creativity and Responsibility: Interpreting Frankenstein Across Disciplines." by Megan K. Halpern, Jathan Sadowski, Joey Eschrich, Ed Finn, and David H. Guston shows the similarities between Victor and Prometheus. The authors compare the introduction of new knowledge on how to create life in the novel Frankenstein, to the story of Prometheus. Prometheus was a Greek Titan who gave mankind the element of fire to spark progression in human civilization. Although mankind used fire for this purpose, humans also used fire to forge weapons and wage war. Similarly, Victor created a new life, but did not think of the consequences of his actions while meddling with the unknown. The complete lack of reasoning on Victor's behalf indirectly led to the death of his entire family. Both Prometheus and Victor skipped the thought process and assumed that their creations would be used for the proper imagined purpose and would have no undesired consequences whatsoever. Victor did not think of all the possibilities, and was more obsessed with his newfound knowledge of the secret of life, than with the consequences of his forthcoming actions. Victor's chronic irresponsibility cost him everything, including his friends, family, and the knowledge he had worked so desperately to obtain. The complete lack of wisdom and forethought on Victor's behalf cost him everything. Even if he did not think before bringing it to life, he could have at least thought of his creation as his. Meaning that if Victor, after bringing the creature to life, had thought of his creation as he would a son, the creation might have never become a monster. When the monster meets with Victor later on in the book, he explains that he was rejected by society, that his isolation and loneliness was the cause of his hatred and was the reason for his heinous acts. The whole reason the monster was upset was because he had no one that cared about him. He had no one to love, no one to love him, and the one person that was supposed to be there, to help him, to nurture him, and to love him, Victor, refused this responsibility and abandoned his creation. If Victor had taken care of the monster and brought him up as his own, his creation might have turned out to live a beautiful life, and all of his family and friends would not have died.
Lastly, the article "The Monster Is Alive: 200 Years of Mary Shelley's Frankenstein." by Rajesh Basiya wishes to display the modern application of Victor's mistakes and how we are to learn from these through in-depth examples, and modern life questions on values. Rajesh explains that our inclination and race for developments in technology, including artificial intelligence (A.I.) and bio-engineering, leads us to create "monsters" that are outside of our control. Rajesh proceeds to ask an open question to the readers: Do we, as humans, have the authority to create life? If so, should we go through with it without knowing the consequences before? Rajesh recaps Victor's mistakes by asking; do we create monsters, or are monsters born? The "monster" simply wanted what all humans desire, incorporation and acceptance in society. He explains that the absence of these basic emotional needs based on his appearance alone sparked indignation and hatred towards humanity. Rajesh finalizes this thought by pointing out that Mary Shelley seemingly blames society for its irresponsibility and its attitude towards the flaws of man. The monster was not born evil, he was born innocent and pure. Victor's mistake of abandoning his creation at such a young age caused a series of effects including rage, sadness, confusion, and more. This made the monster seek revenge on his creator, which led to the deaths of most of his family. The monster was not happy with his life, he wanted more and a female companion. A study at UCLA suggests that a loving and caring parental figure may actually be able to alter neural circuits in a child that could influence health and happiness for the rest of their lives. The study also suggests that an abusive or neglectful parent could have the opposite effect. The monster was clearly neglected, and this caused him to grow up with a certain morality. The neglectfulness of his creator made him spiteful towards Victor, which led to his outburst of rage and murder. The culpability of the deaths of Victor's family can't simply be put on the monster. A study from the University of Manchester conducted by psychologist Keith Jensen showed that children as young as 3 months old were able to understand good behaviour from bad behaviour, right from wrong. Although this finding may be true, that doesn't mean that the monster was completely to blame; Victor as his creator had a duty to teach the monster right from wrong, as well as what the consequences of his actions might be. As the monster did not learn these things he may have known deep down that murder is wrong, but he was never taught that, and he did not know what would happen if he committed said act. Victor could have prevented all the deaths from happening if he had simply thought of the consequences, either before making the monster, by not bringing it to life or after, by taking care of his creation as a good creator would.
In conclusion, Victor Frankenstein should have been more responsible in his thoughts and actions. He should have thought of the consequences before he acted. His abandonment of his creation and chronic irresponsibility led to the death of a lot of his family and friends. Mary Shelley's Frankenstein should be perceived as a message and a warning, especially in scientific fields, to not work too fast, and to make sure to consider the consequences thoroughly before proceeding. Individual responsibility and wisdom is the key to living a happy life and avoiding life-altering conflicts. Similar to the story of Pandora's box, although the introduction of new science or technology can spark curiosity, we must restrain ourselves to prevent tragedies such as the events in Frankenstein. Mary Shelley's message to us is the absolute importance of balancing curiosity and ambition with wisdom and caution. Without this balance, the world is vulnerable to idiocy, chaos and destruction.